---
Prada paired their iconic red line from Prada Linea Rossa with London's Underground Red Central Line to tie their new campaign together with musician Willow Smith.
Taking up her guitar as a hustling street performer, the 18-year old songstress showed up unannounced at the Tottenham Court tube station to belt out tunes for evening commuters, drawing a crowd of those who recognized the "Whip My Hair" artist. The stunt was staged by Prada who wisely paired London's own "Red Line," or "Linea Rossa" with their own.
Launched over 20 years ago, Prada Linea Rossa fuses high fashion with high performance with a technical bent and was launched in part out of Prada's CEO Patrizio Bertelli's passion for sailing. The red line tradedress wove its way into the ready-to-wear collection, soles of the label's footwear, and the sailcloth of the labels regattas race team.
To capture the stunt and expand upon it, the team at Prada made a short video of Smith's day in the London tube as well as discussing the label. The films graphics are one of the smartest of the season seen both in the London tube station in which Willow Smith performed as well as digitally within the piece. It's a pleasure to see the label expand upon he meaning of the red line with such distinctive thinking. Who knew that crossing the red line could be such a good move?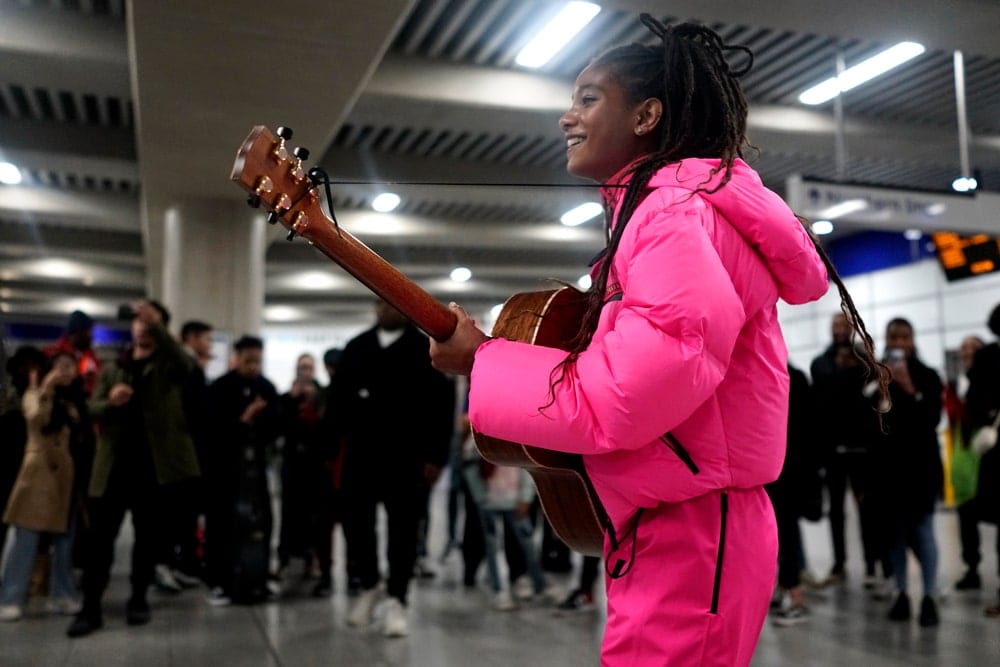 Prada Creative Director | Muccia Prada
Talent | Willow Smith
Location | London Underground Red Line


---