Prada presented the eighth iteration of Prada Mode, a traveling social club with a focus on contemporary culture that provides members with a unique art experience along with music, dining, and conversations.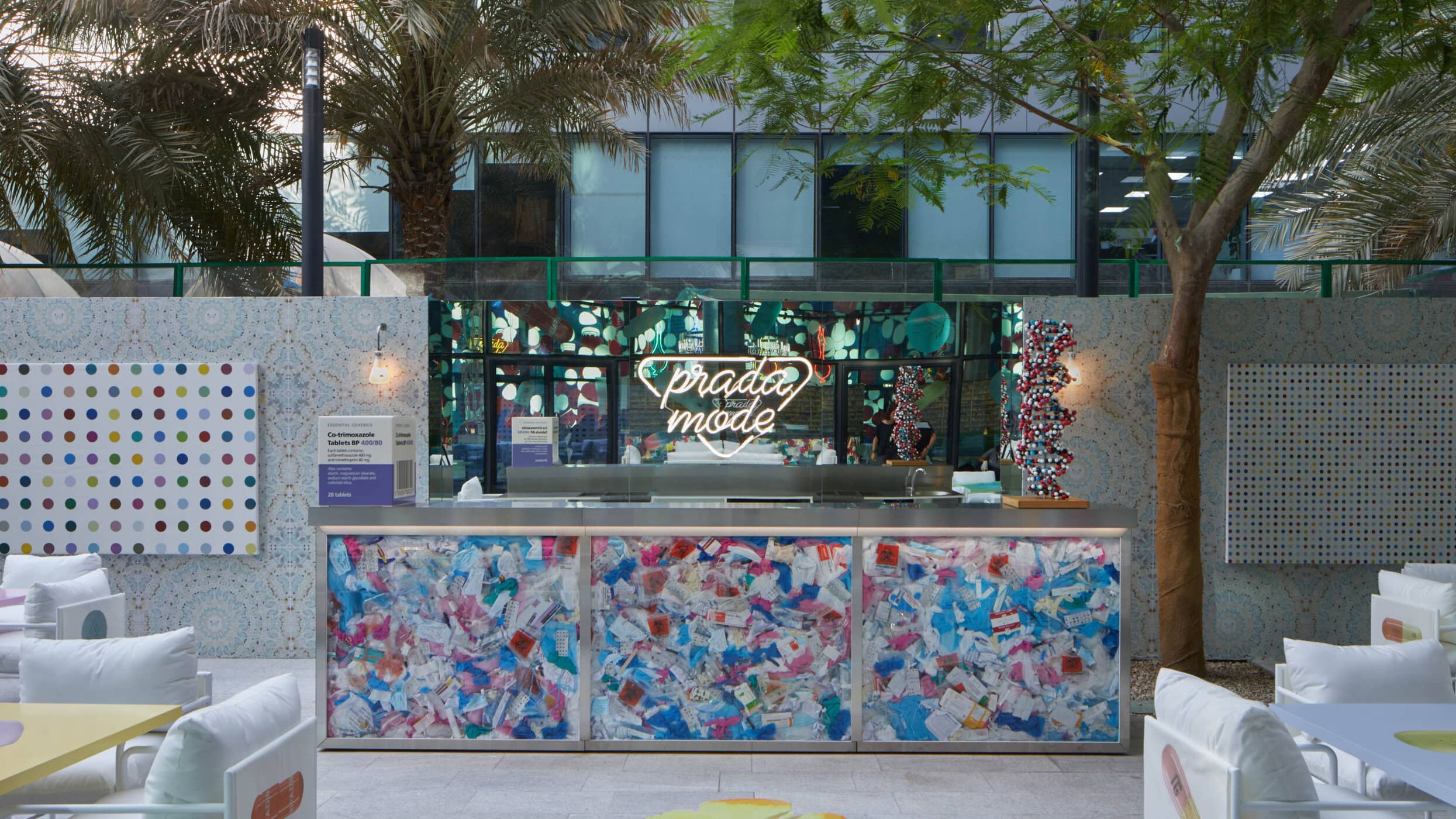 On November 9th and 10th, Prada Mode Dubai featured a new edition of Pharmacy by Damien Hirst at the ICD Brookfield Place, the newest landmark building in Dubai designed by Foster + Partners. The building has become a lifestyle and business destination and home to some of the world's leading corporations and an array of high-end restaurants and bars, representing the development of a cultural epicentre in the heart of Dubai International Financial Centre district (DIFC).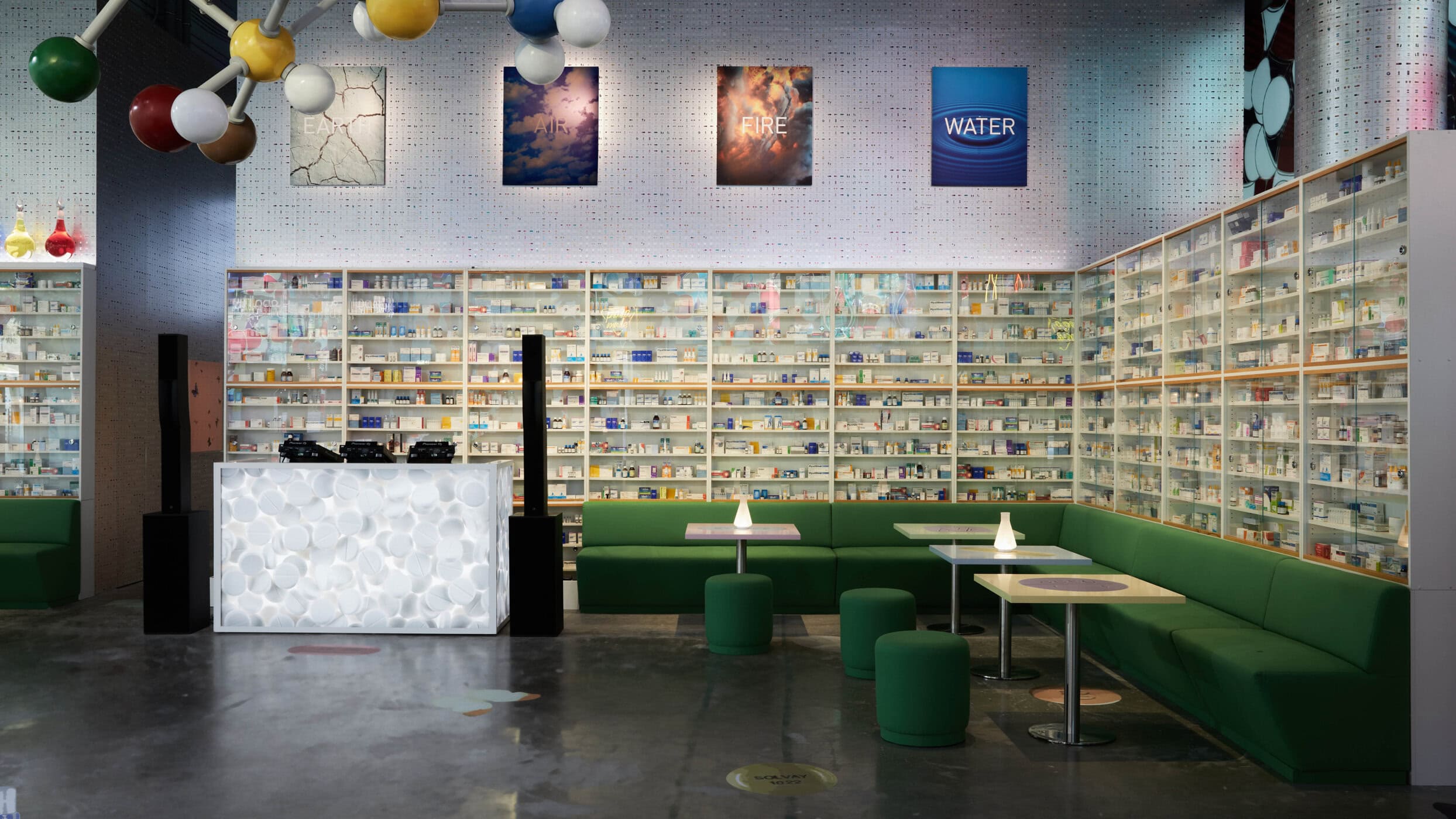 "I was thrilled and honoured to be invited by Miuccia Prada to recreate Pharmacy for Prada Mode in Dubai after our successful collaboration in Moscow," said Damien Hirst. "I was working really hard with a complicated but beautiful space, ICD Brookfield Place, to create harmony between the inside and outside of the new building. Once again, Prada have found a space that provided the perfect place for it. I was so excited to do this! I've always thought great restaurants can be seen as art, and art without the evidence as we always remember great meals on great evenings with great people in great places and in this way Pharmacy is definitely a kinetic artwork, that works best filled with people and art existing and living and breathing and eating and drinking and enjoying themselves as one."
In Dubai, Prada Mode featured a new edition of Pharmacy by Damien Hirst, following the iteration presented at Prada Mode Moscow in 2021. Hirst created the Pharmacy restaurant in Notting Hill, London in 1998, six years after the inaugural installation of the same name at the Cohen Gallery New York. Pharmacy was conceived as a fully functioning restaurant and bar in an installation of Hirst's floor-to-ceiling medicine cabinets, and specially made butterfly paintings. Hirst designed furniture, architectural details such as a huge molecular model in its window, light boxes, and a wallpaper design taken from a catalogue of prescription medicine. It is fitting for this to be made especially for Prada Mode: the artist's long-time friend Miuccia Prada designed the staff uniforms for the original restaurant.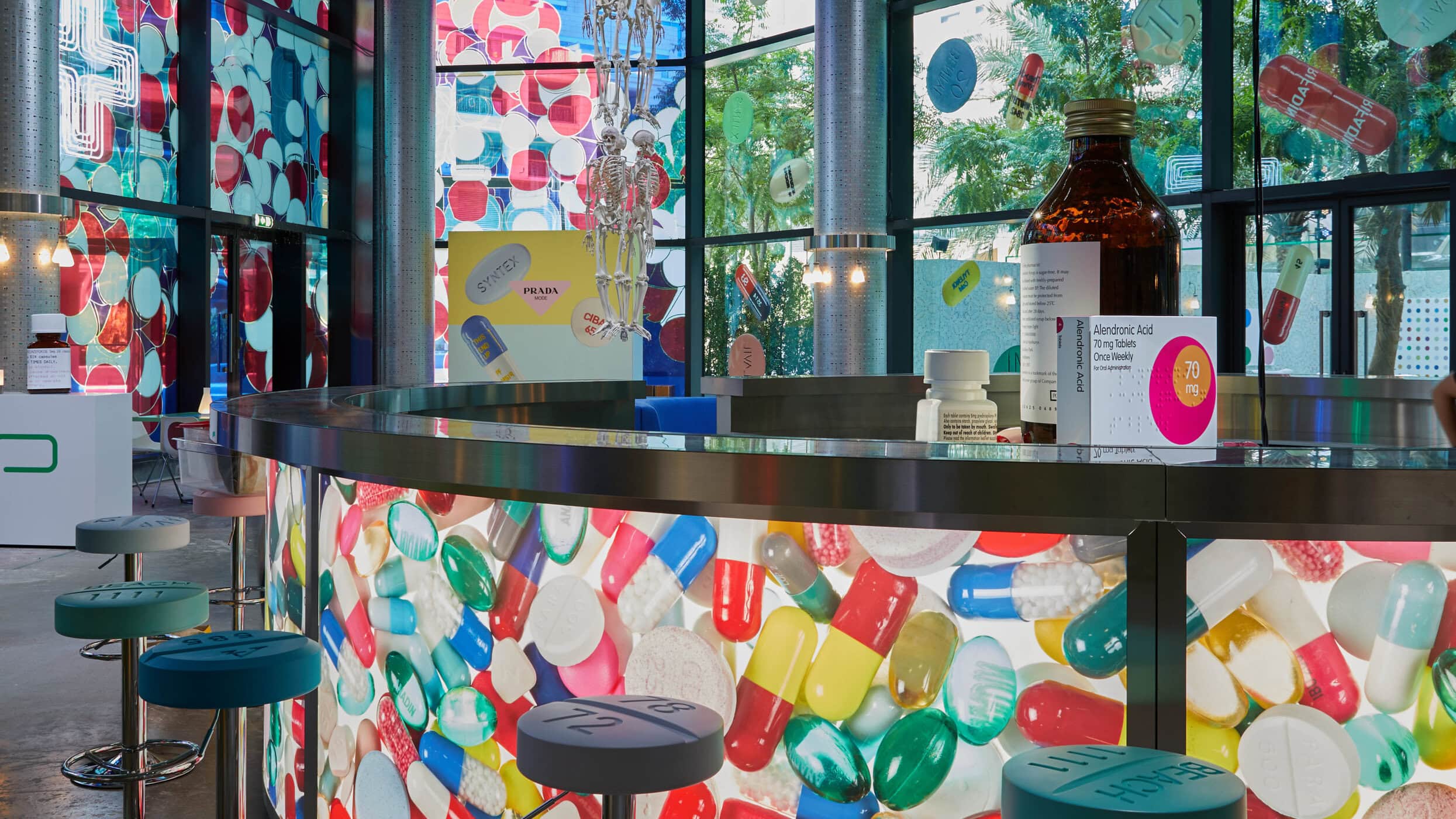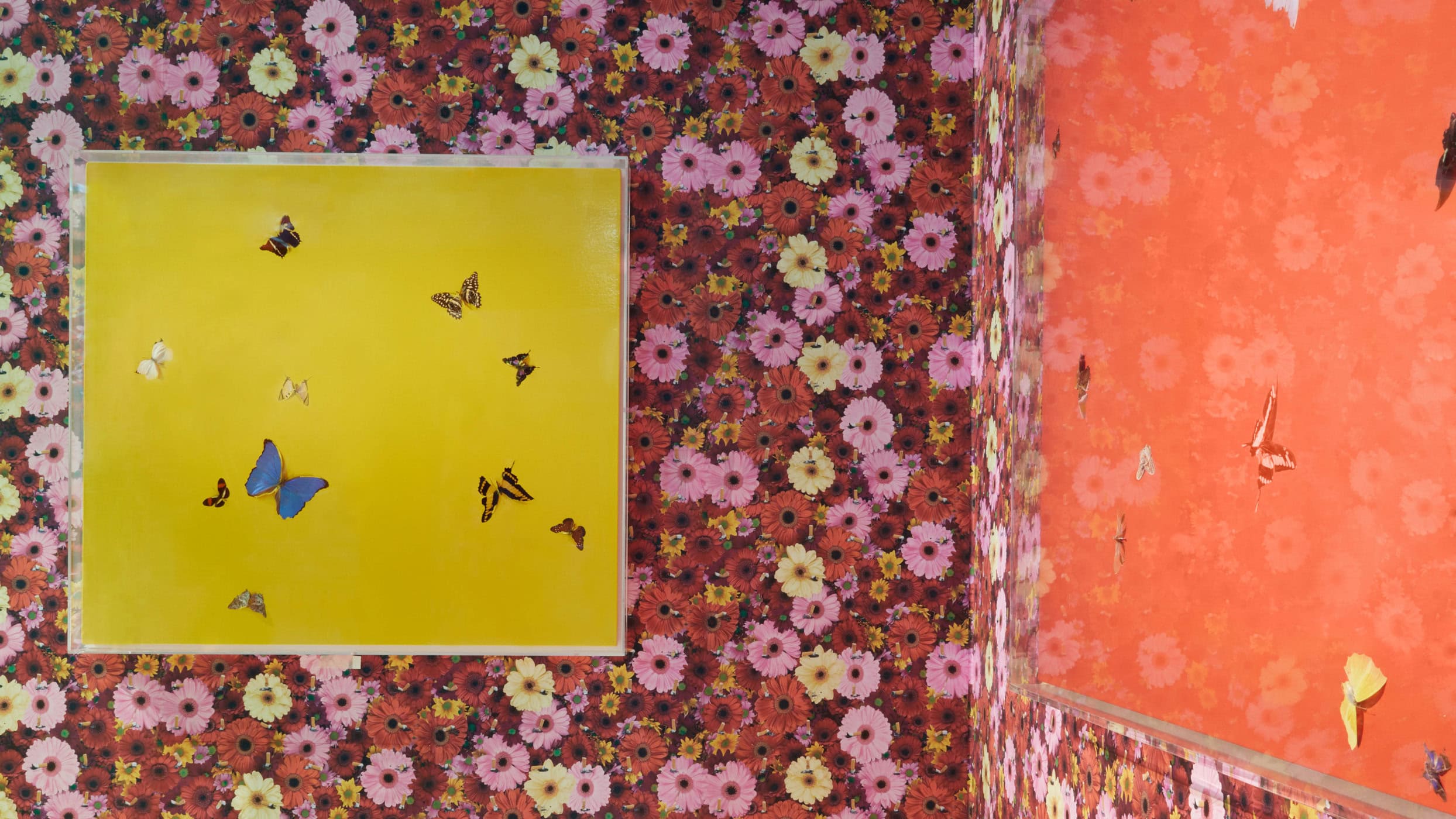 ---