Review of Prada Spring 2023 Ad Campaign by Creative Director Ferdinando Verderi, Director Nicolas Winding Refn, and Photographer David Sims with Talent Lola Corfixen, Liv Corfixen, Lizzielou Corfixen, Vincent Cassel, Jaehyun Jeong, Louis Partridge, Hunter Schafer, Letitia Wright, Guinevere van Seenus, and Rachel Williams
Prada explores multiplicity and perception with its new Spring 2023 campaign. The campaign features a short film, Touch of Crude, by director and writer Nicolas Winding Refn alongside a photography campaign shot by David Sims with creative direction from Ferdinando Verderi.
For Touch of Crude, Refn takes a similar highly stylized, minimally dialogued approach to some of his well-known works like Drive and the Pusher trilogy, but swaps out the action for introspection. The film unfolds across three vignettes, each centering on one woman (who are played by the director's wife and daughters). The first vignette sees a woman move into a new house, where she encounters a mysterious entity – a black box that somewhat resembles a disposable camera – that offers a window into different universes, the lives of other women, or perhaps alternate selves.
Prada's Spring 2023 women's collection was titled "Domestic Voyeurism," and the film picks right up on this idea, offering a window into the private home life of contemporary femininity, with all its mundanity and drama. It does feel like a bold move for Prada to share a thirty-minute experimental short film rather than a familiar thirty-second ad spot; the slow pace and elusive plot demands a lot of its audience, and many probably won't make it to the end. But Prada's signature intellectualism sets it apart from other brands, and an alliance with a uniquely visionary filmmaker fits right in with the house's MO, while Miuccia Prada's and Raf Simons' design find further meaning in their new role as costumes.
Meanwhile, Sims' photographic portraits of actors – Vincent Cassel, Jaehyun Jeong, Louis Partridge, Hunter Schafer, and Letitia Wright, alongside models Guinevere van Seenus and Rachel Williams – also plays into these cinematic ideas of vision and otherness, while taking a more accessible and immediate approach. Drawing on classic Hollywood and European films, these frozen moments find their characters in an unguessable tangle of lives, looking within as light plays delicately across their pensive miens.
Characterized by multiplicities within multiplicity, Prada and the distinguished image-making talents on which it calls – distinct though their approaches may seem – spark an evocative new conversation in the house's unfolding exploration of identity and perception.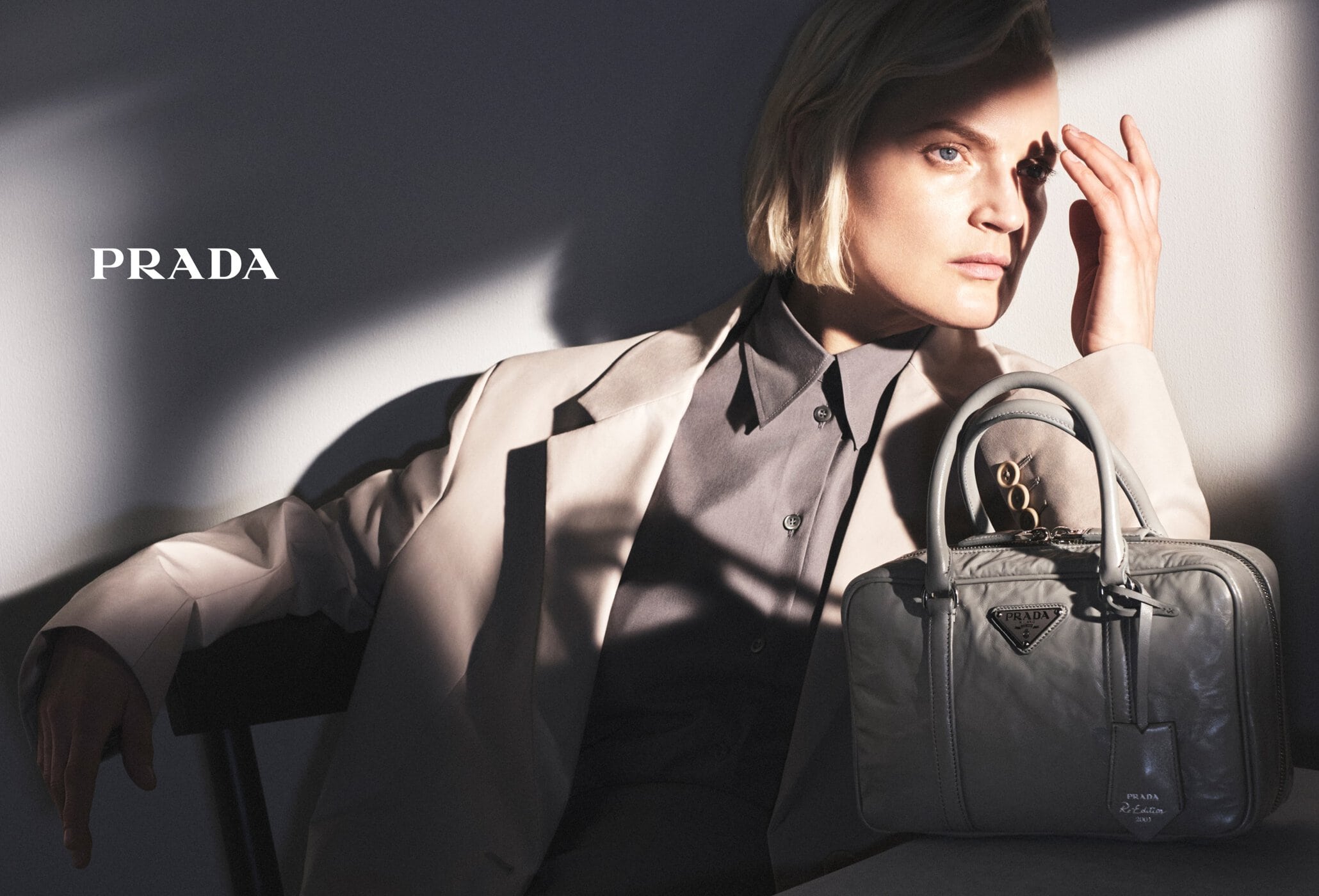 Prada Creative Directors | Miuccia Prada & Raf Simons

Film Credits
Writer & Director | Nicolas Winding Refn
Actors | Lola Corfixen, Liv Corfixen, Lizzielou Corfixen
Director of Photography | Magnus Jønck
Editor | Matthew Newman
Music | Cliff Martinez

Campaign Credits
Creative Director | Ferdinando Verderi
Photographer | David Sims
Models | Vincent Cassel, Jaehyun Jeong, Louis Partridge, Hunter Schafer, Letitia Wright, Guinevere van Seenus, and Rachel Williams

---