Review of Proenza Schouler Spring 2022 Ad Campaign by Photographer Tim Elkaïm with model Binx Walton
Photographer Tim Elkaïm explores color and scale in a new Spring 2022 campaign for Proenza Schouler.
Whether shooting model Binx Walton in the new collection, intimately small everyday objects, or imposing large-scale structures, Elkaïm treats his subjects with the same balance of unflinching candor and quiet reverence.
One image features a blinding burst of sunlight glinting off a New York City skyscraper; another features a close-up of a sensually moist peeled pear. Bathed in yellow light, a partially cracked egg echoes the unique cut outs of another photograph's yellow dress.
Each image is finished off with the brand's signature minimal, text-based logo, sealing the sense of unity and mood across multiplicity.
Artful, intimate, and colorful, the campaign exudes the same sense of quietly refined expressiveness and confidence that pervades Proenza Schouler's designs.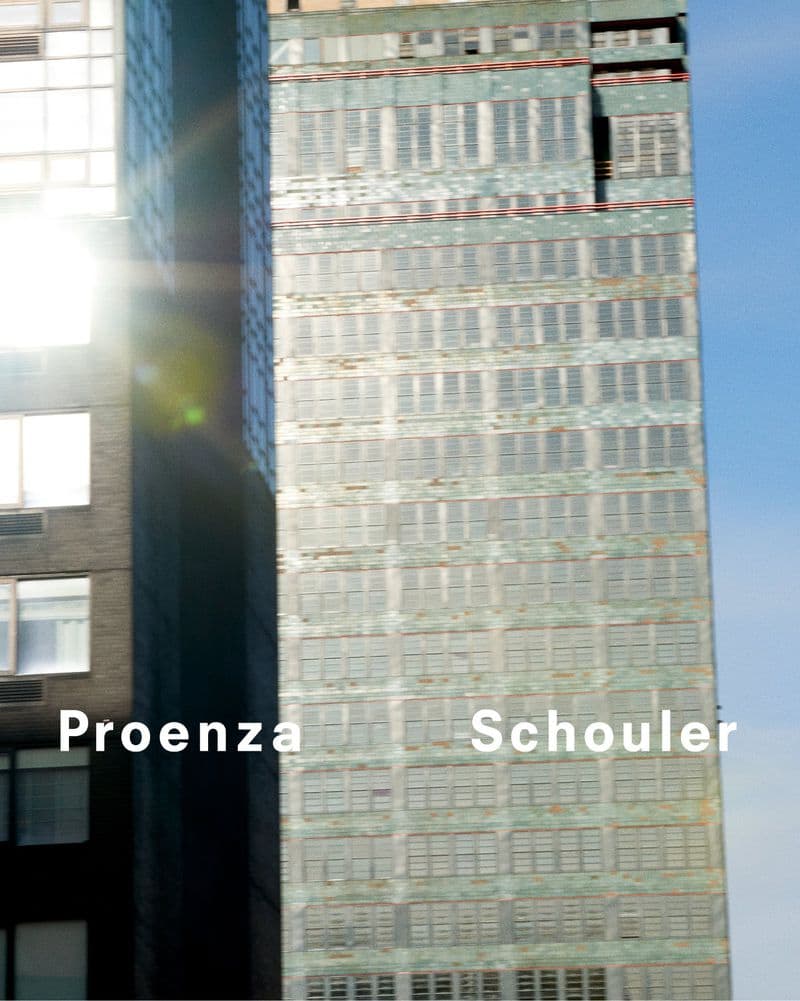 Proenza Schouler Creative Directors | Jack McCollough & Lazaro Hernandez
Photographer | Tim Elkaïm
Models | Binx Walton
Stylist | Brian Molloy
Hair | Lucas Wilson
Makeup | Jamal Scott
Casting Director | Ashley Brokaw
Set Designer | Mila Taylor-Young

---