Review of Proenza Schouler White Label Lunar New Year 2023 Collection Ad Campaign by Photographer Nagi Sakai with model Sherry Shi
Proenza Schouler has us seeing red with its new Lunar New Year 2023 campaign by photographer Nagi Sakai.
The campaign takes an approach that's in keeping with the brand's established format, balancing intimacy and energy via portraits of a lone model in a boldly colorful space along with thoughtful detail shots. Fittingly, the color of choice for this outing is red, the color associated with Lunar New Year traditions and good fortune.
While the campaign does offer a visually bold look at some festive red fits, this color is pretty much the only thing that connects it to the holiday it celebrates; it could have been nice to see a bit of emotion and narrative, or a look to the kind of playfulness that the Year of the Rabbit represents.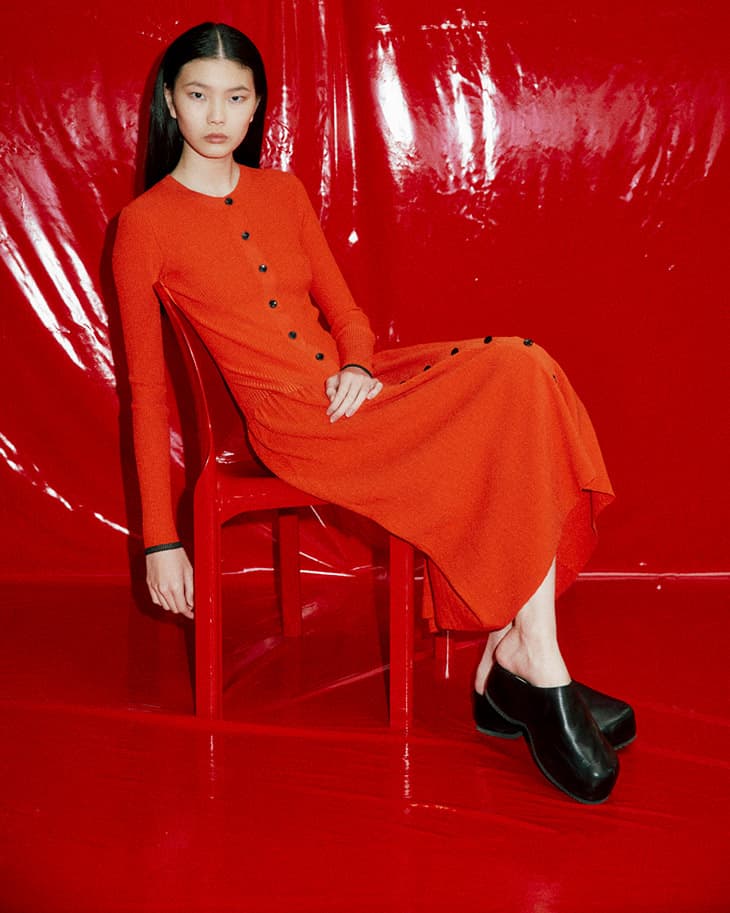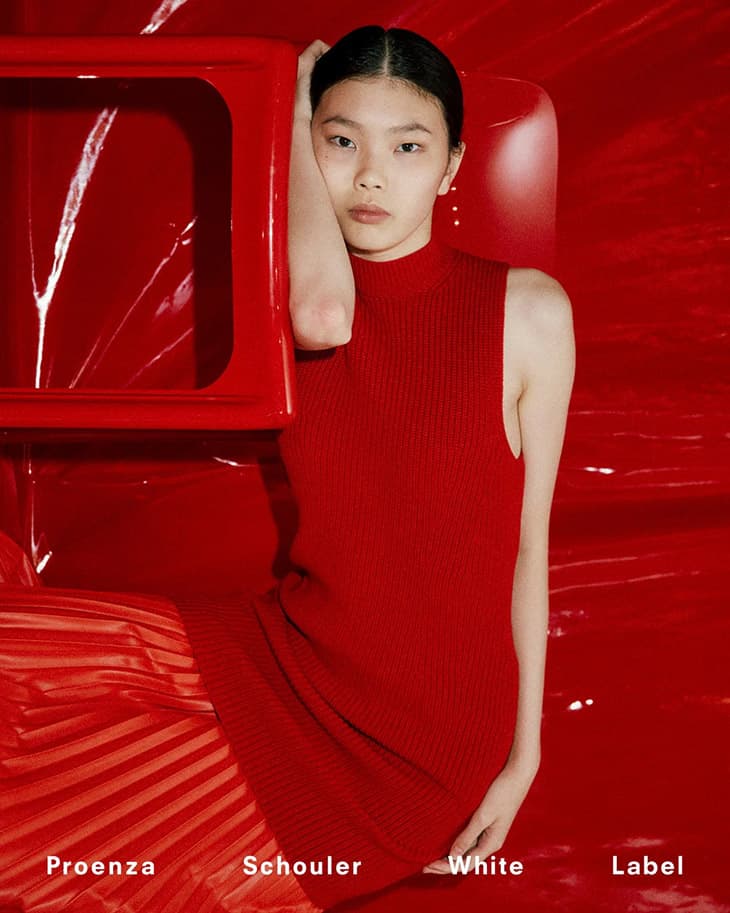 Proenza Schouler Creative Directors | Jack Mccollough and Lazro Hernandez
Photographer | Nagi Sakai
Model | Sherry Shi
Hair | Ledora Francis
Makeup | Aya Nihei
Casting Director | Ashley Brokaw


---