Review of Puma X Dua Lipa 'Flutur' 2022 Ad Campaign by Creative Director June Ambrose with Photographer Jordan Hemingway with model Dua Lipa along with her dance crew from her Future Nostalgia tour
by Aidel Townsley
Pop singer Dua Lipa releases the second installation of her collaboration with Puma, titled Flutur, by working closely with designer and songwriter Billy Walsh to bring her vision to reality. A tribute to rave culture, the collection features bold colors and patterns inspired by vintage rave flyers, including tracksuits and footwear. Photographed by Jordan Hemingway is Dua Lipa and her dance crew from her Future Nostalgia tour, choreographed by John Byrne.
The campaign images are a pasting together of unique shots, creating a déjà vu effect, as well as a retro poster feel. Every component of the rave experience is included, flashing lights, dancing, community, and out of this world visions.
Her butterfly motif pops up once again, and Dua comments that, "The butterfly represents transition, metamorphosis, and new beginnings… Now, going into the second drop, that meaning has just solidified itself and become even more important in my life. It feels like everything progressed and manifested itself in that way."
The collection is about bringing comfort and a fun spirit to musical experiences and shows. The release is simple, lighthearted, and is a truly wearable take on a vintage collection.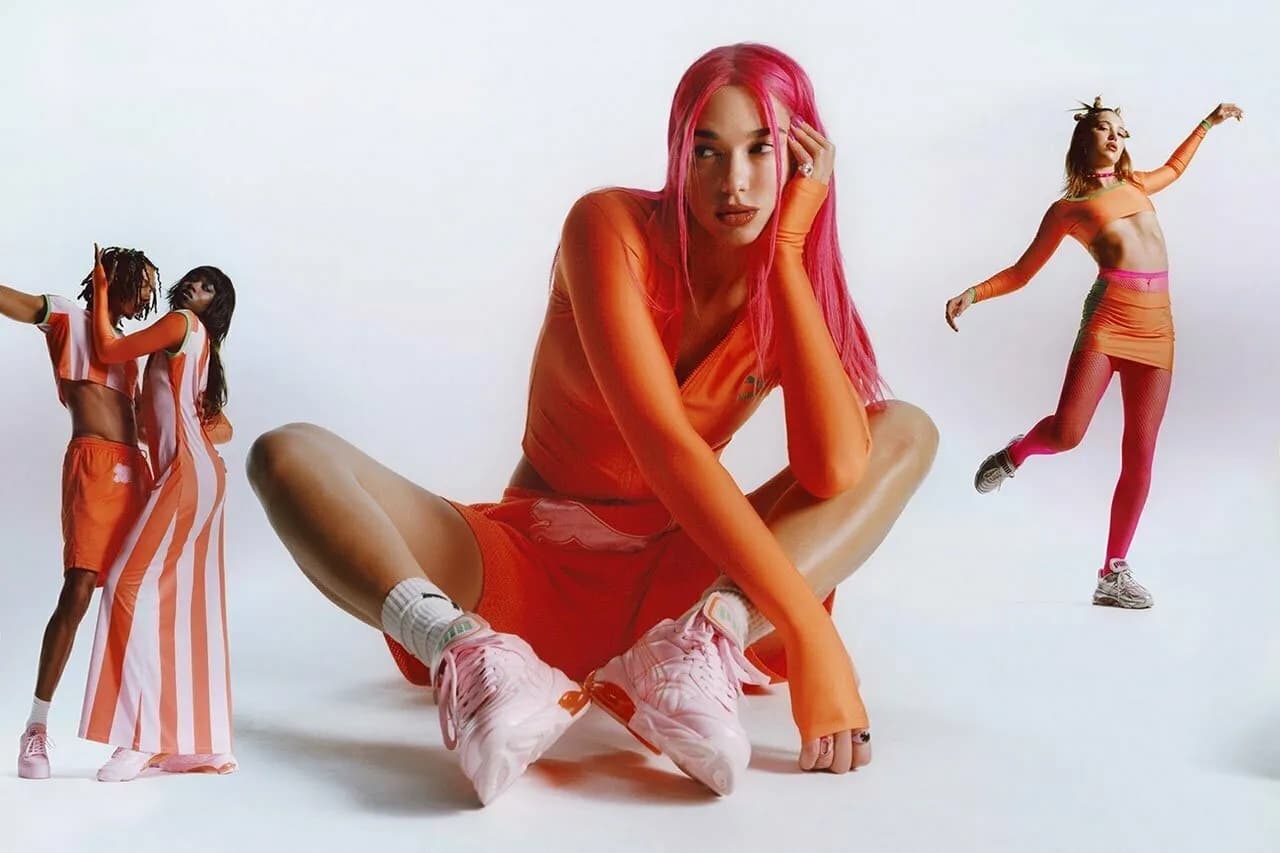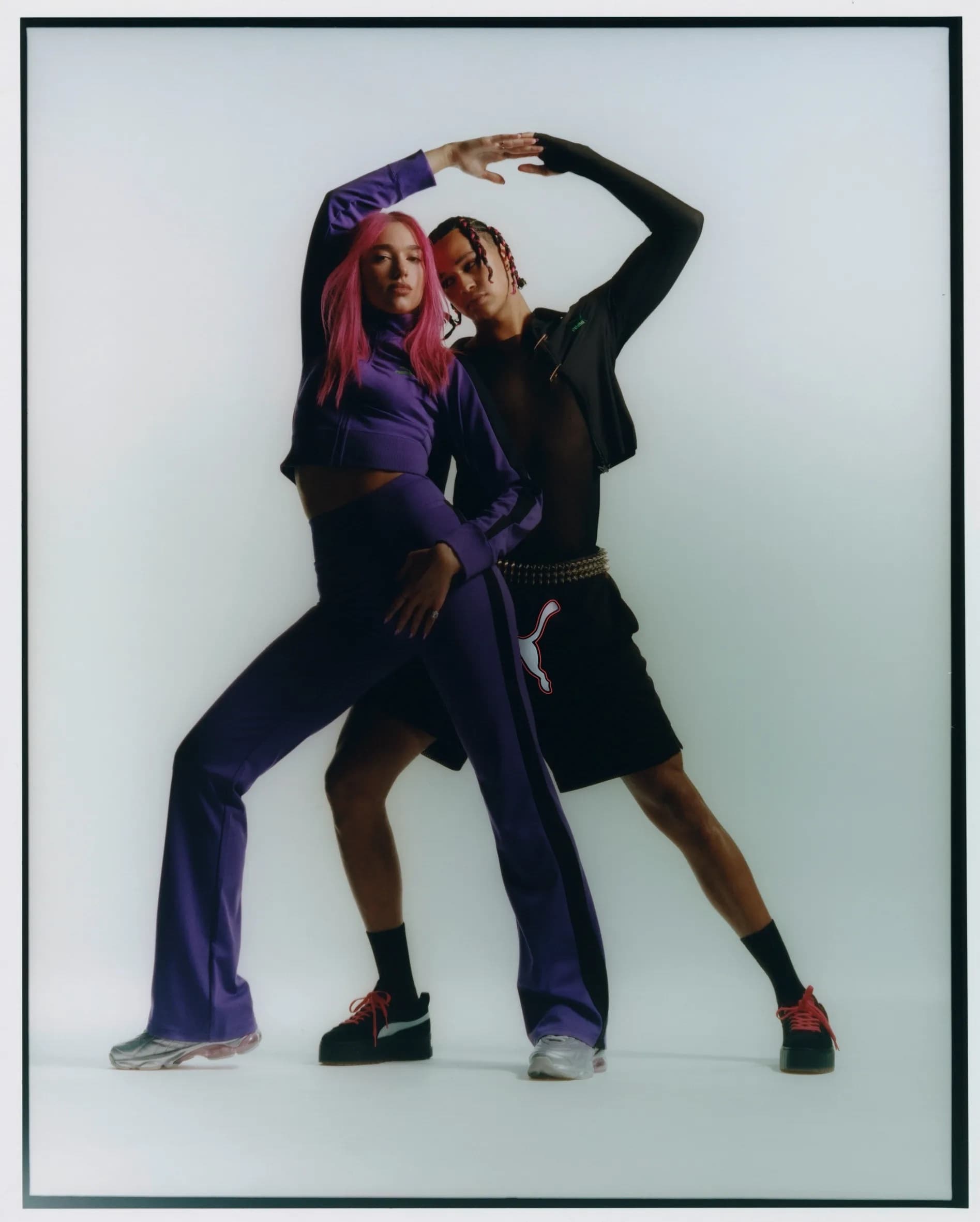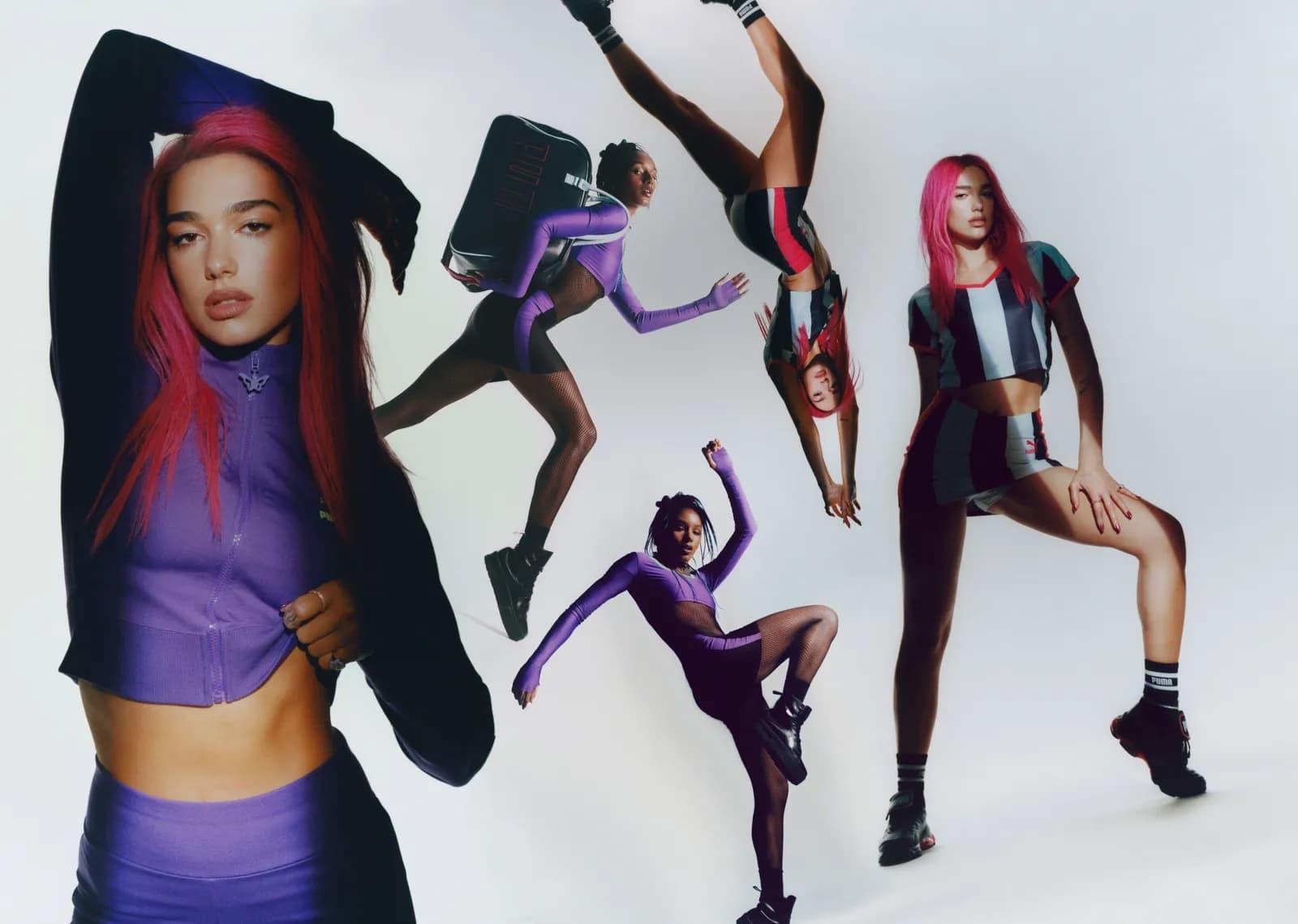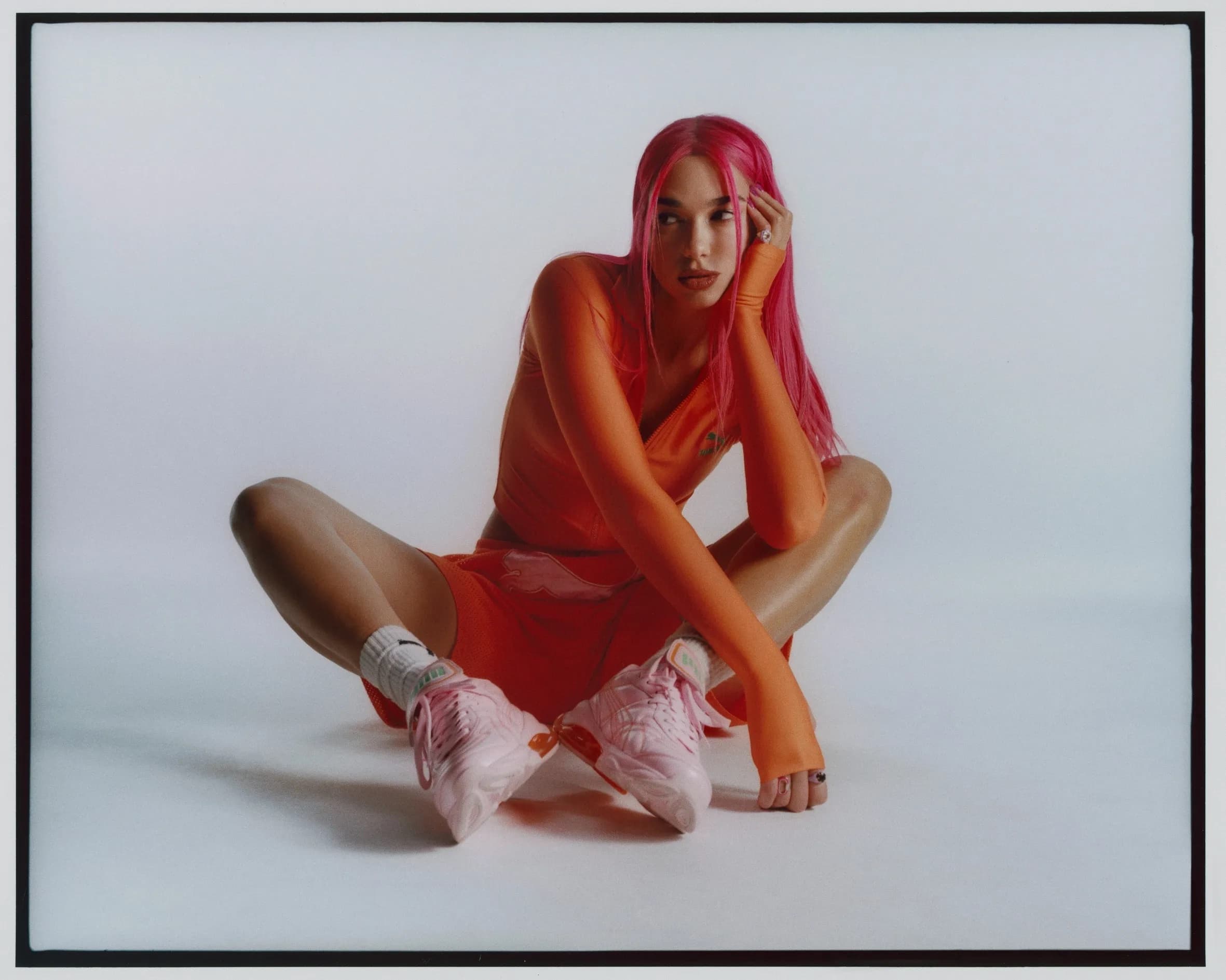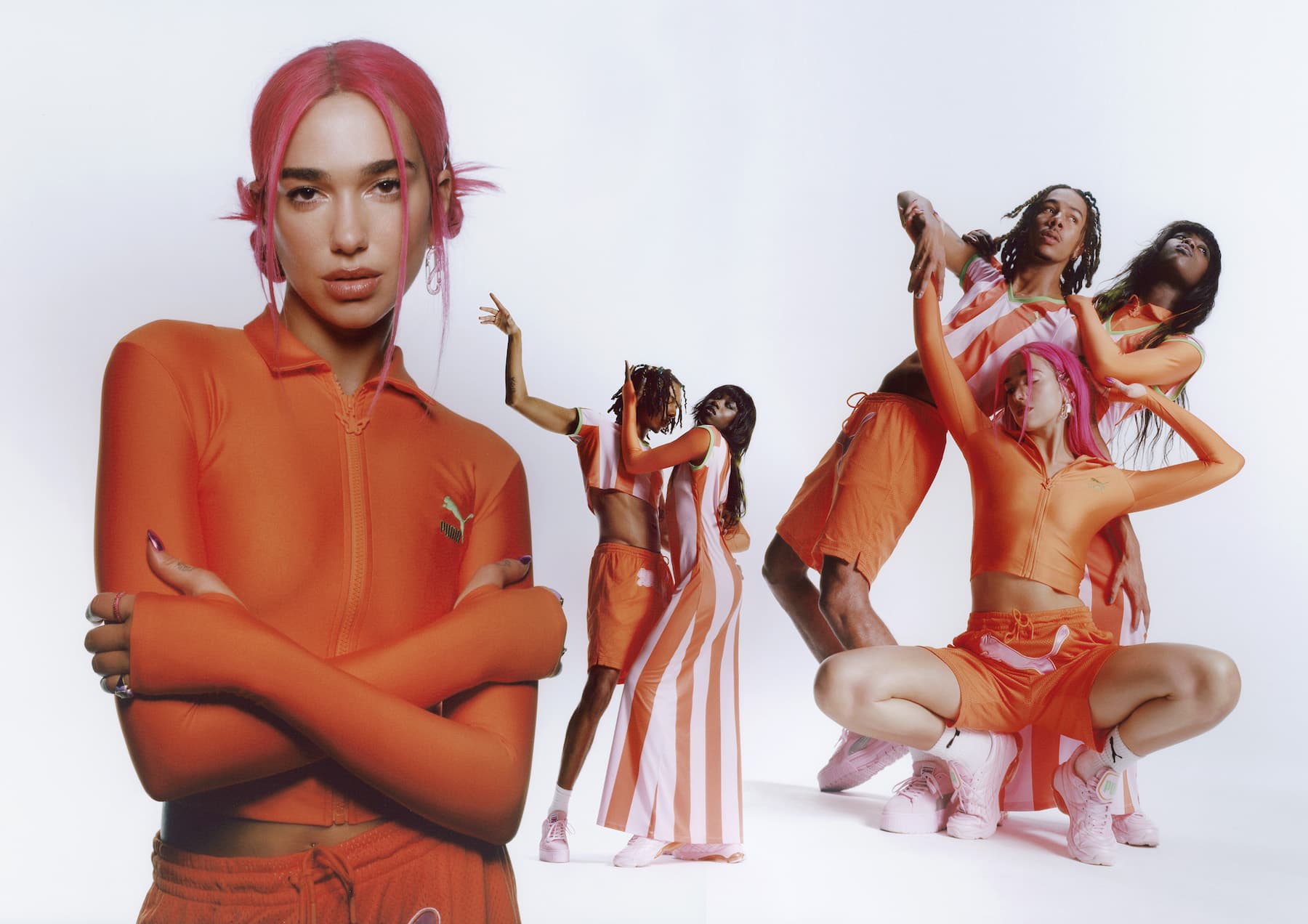 Puma Creative Director | June Ambrose
Photographer | Jordan Hemingway
Models | Due Lipa, Samantha Grover, Didde-Mie From, Jason Nguyen, Zaccary Mile, Fatou Bah, Robyn Laud, Sharon Mangoendinomo, Demi Mensah, Kane Horn, Lamaar Manning, and Shawarah Battles

---