British Fashion Week Respectfully Readjust Following the Passing of Queen Elizabeth II
Following the death of Queen Elizabeth II, Burberry and Raf Simons canceled their London Fashion Week Spring-Summer 2023 runway shows, and British retailers such as Selfridges and Liberty closed their doors on Friday. Neither Raf Simons nor Burberry has stated whether the shows, which were scheduled for September 16 and 17, would be rescheduled.
The date for the Queen's Funeral has been confirmed to be Monday 19th September. Shows scheduled to take place on this day will be rescheduled.
London Fashion Week, scheduled to begin on September 16, will not be canceled as the UK enters a period of national mourning for the monarch. While brands should continue to hold significant events such as runway shows, the British Fashion Council (BFC) advised canceling other celebrations such as store openings or parties.
The BFC has also explained that, "Designers, PRs, and media have been asked to consider the tone of their show/coverage to respect the mood of the nation as this will fall during the period of national mourning."
"London Fashion Week is a business-to-business event and an important moment for designers to show their collections at a specific moment in the fashion calendar," the industry body said. "Shows and presentations of collections can continue, but we are asking that designers respect the mood of the nation and period of national mourning."
BFC also stated that retailers should immediately close their doors for 24 hours, as well as on the day of the funeral and that employees should wear black armbands. Any shows scheduled for the day of the funeral (which have yet to be confirmed) should be rescheduled.
Raf Simons said in a statement, "Following the devasting news of the death of Her Majesty Queen Elizabeth II, we have decided to cancel the Raf Simons catwalk show on the 16th of September. As the country enters a period of official mourning, we will pause during this time of great sadness. We will take this time to respect the legacy of Her Majesty Queen Elizabeth II and her 70 years on the throne. Our thoughts are with the Royal Family and the people of the Commonwealth. We will continue to keep you updated on our future plans for the Spring/Summer 2023 collection."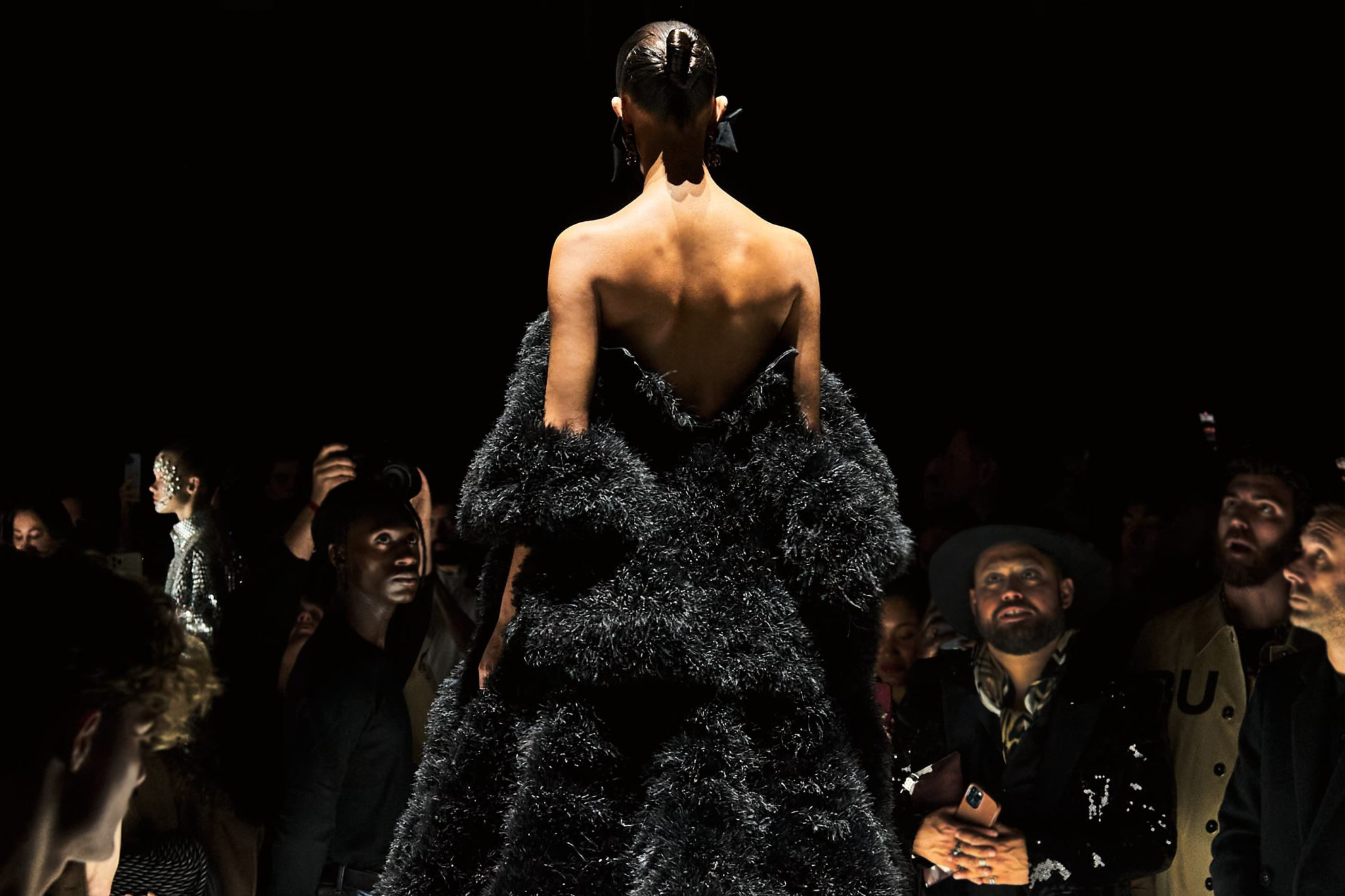 ---