After 27 Years, the Groundbreaking Designer Has Announced the Shuttering of His Iconic Brand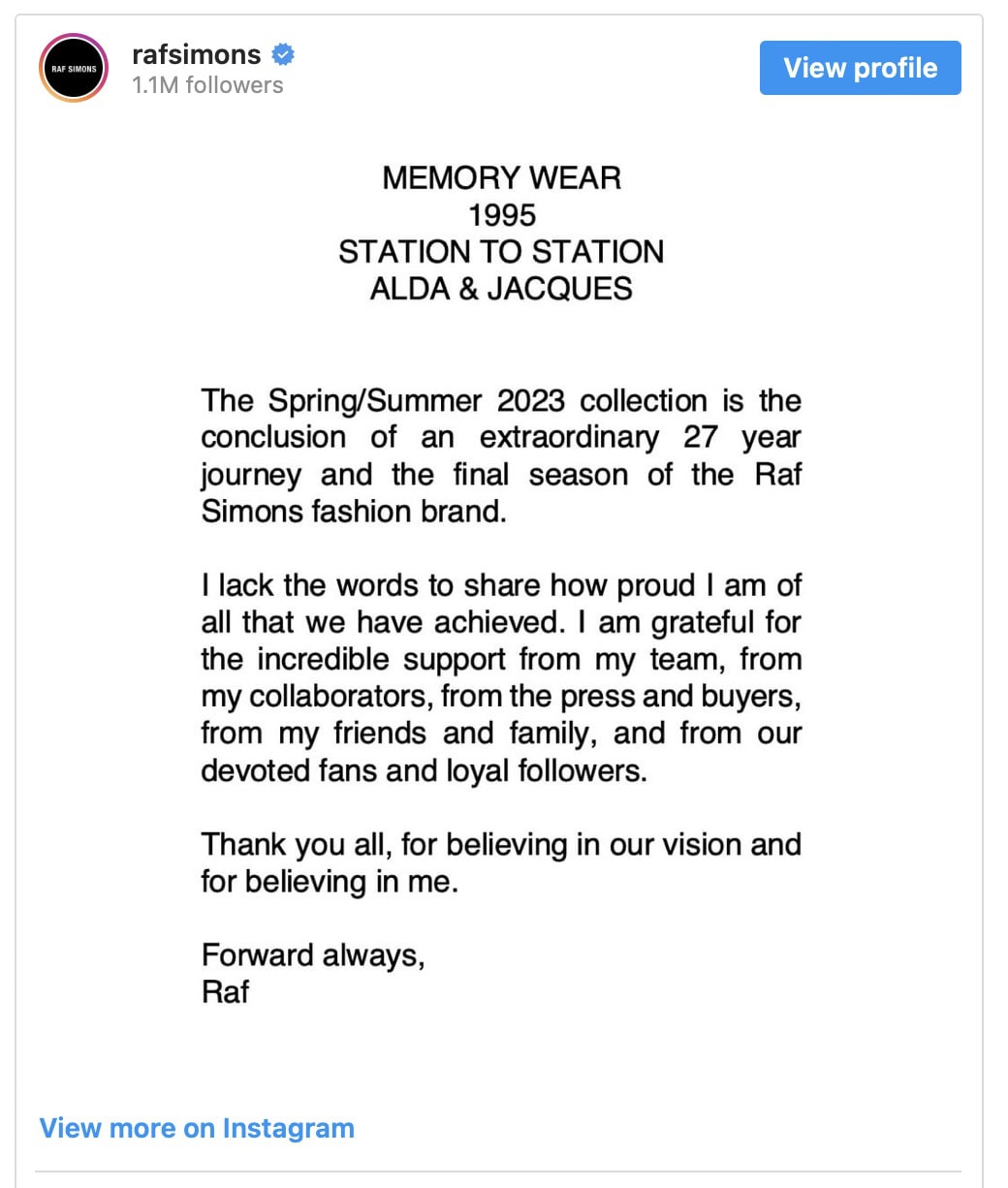 Raf Simons has shocked the industry with the unexpected announcement that his most recent collection, for Spring 2023, will be his last. The designer posted a message on his brand's Instagram page, announcing the ending of the brand's legendary 27-year run.
After working as a furniture designer and interning at fellow Belgian Walter Van Beirendonck's design studio, Simons launched his brand in 1995. He quickly achieved cult status with his signature – and soon, hugely influential – blend of artful minimalism with youth culture and a flair for the obscure. The brand continued to grow as Simons also held tenures at other major fashion houses, including Jil Sander, Dior, and Calvin Klein.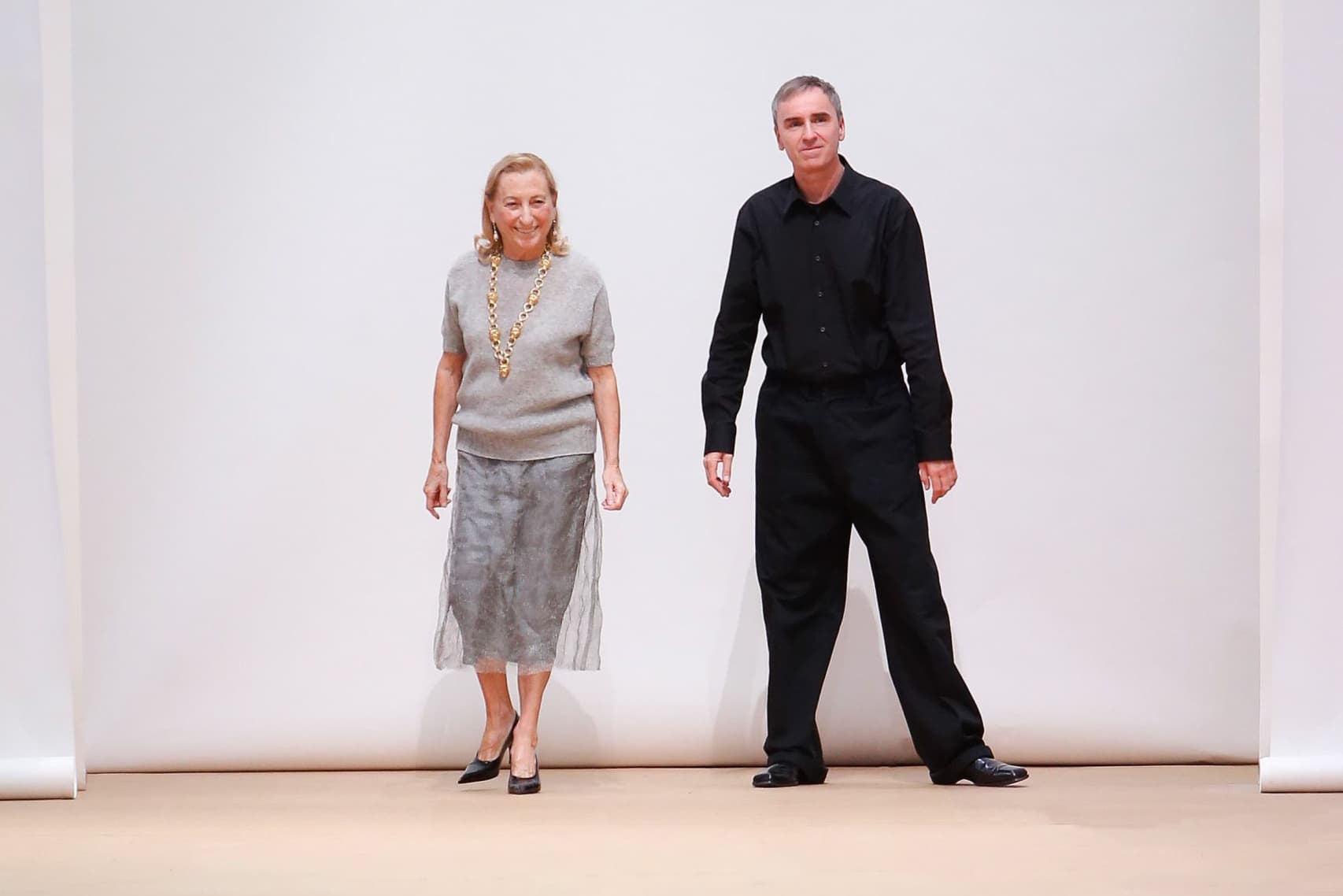 In his Instagram post, Simons wrote, "I lack the words to share how proud I am of all that we have achieved. I am grateful for the incredible support from my team, from my collaborators, from the press and buyers, from my friends and family, and from our devoted fans and loyal followers. Thank you all, for believing in our vision and for believing in me."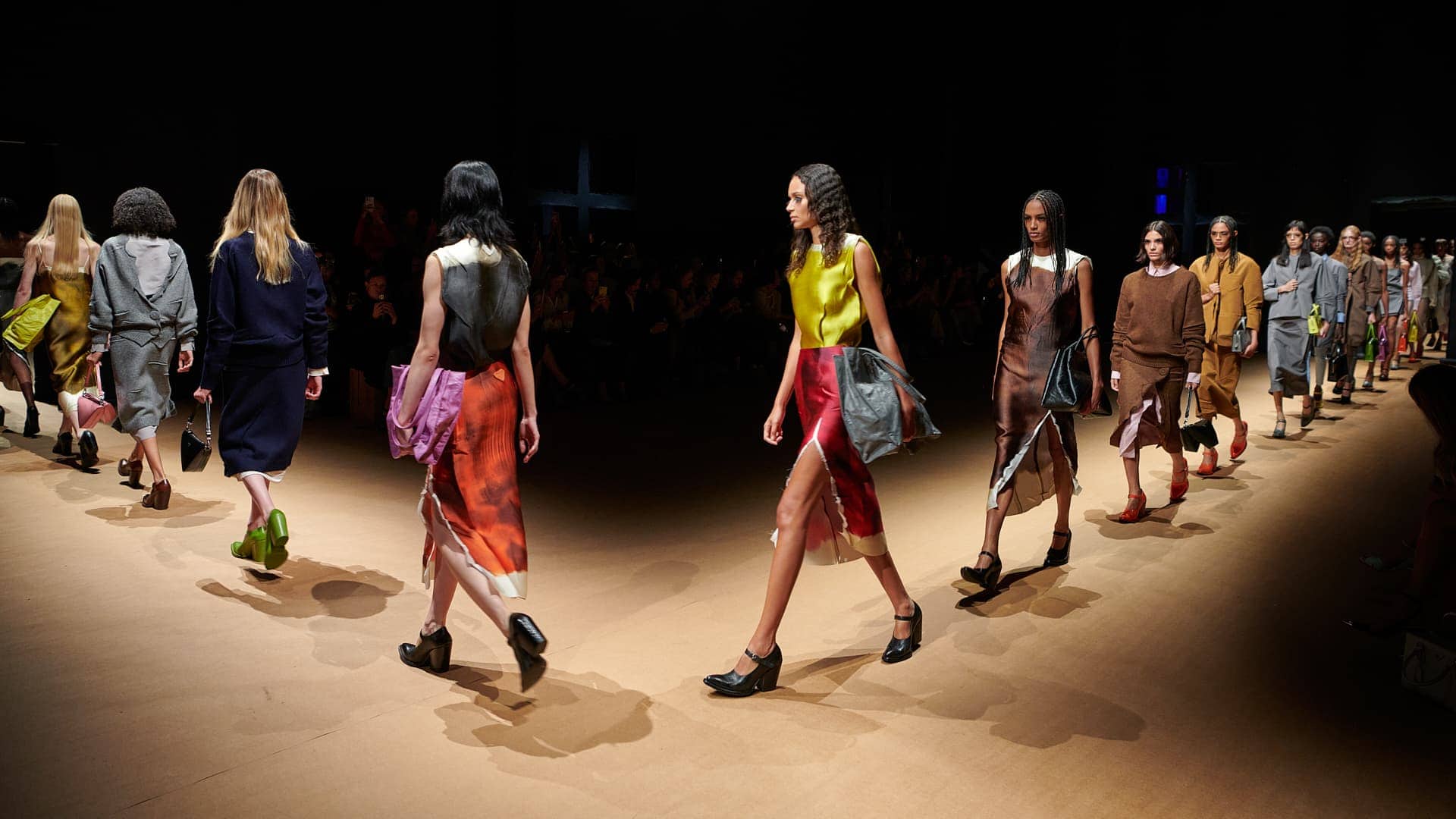 The designer's PR representatives have stated that this message will be the only communication for now. Simons hasn't yet shared any plans about what he will be up to moving forward, but his position as co-creative director at Prada alongside Miuccia Prada since 2020 remains firmly in place. The next time we will see his work on the runway will be at Prada's Fall 2023 menswear show, presented during Milan Men's Fashion Week in January.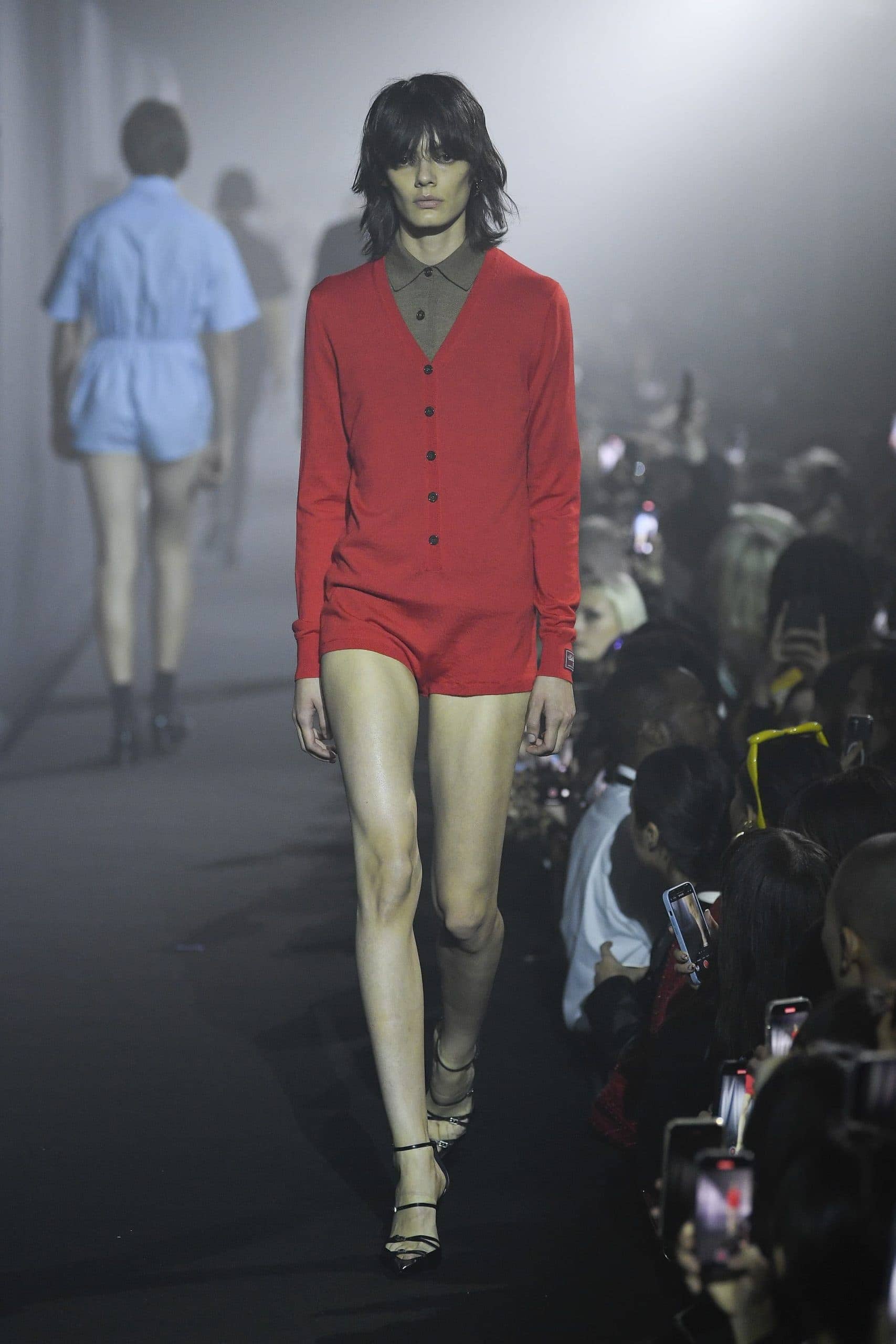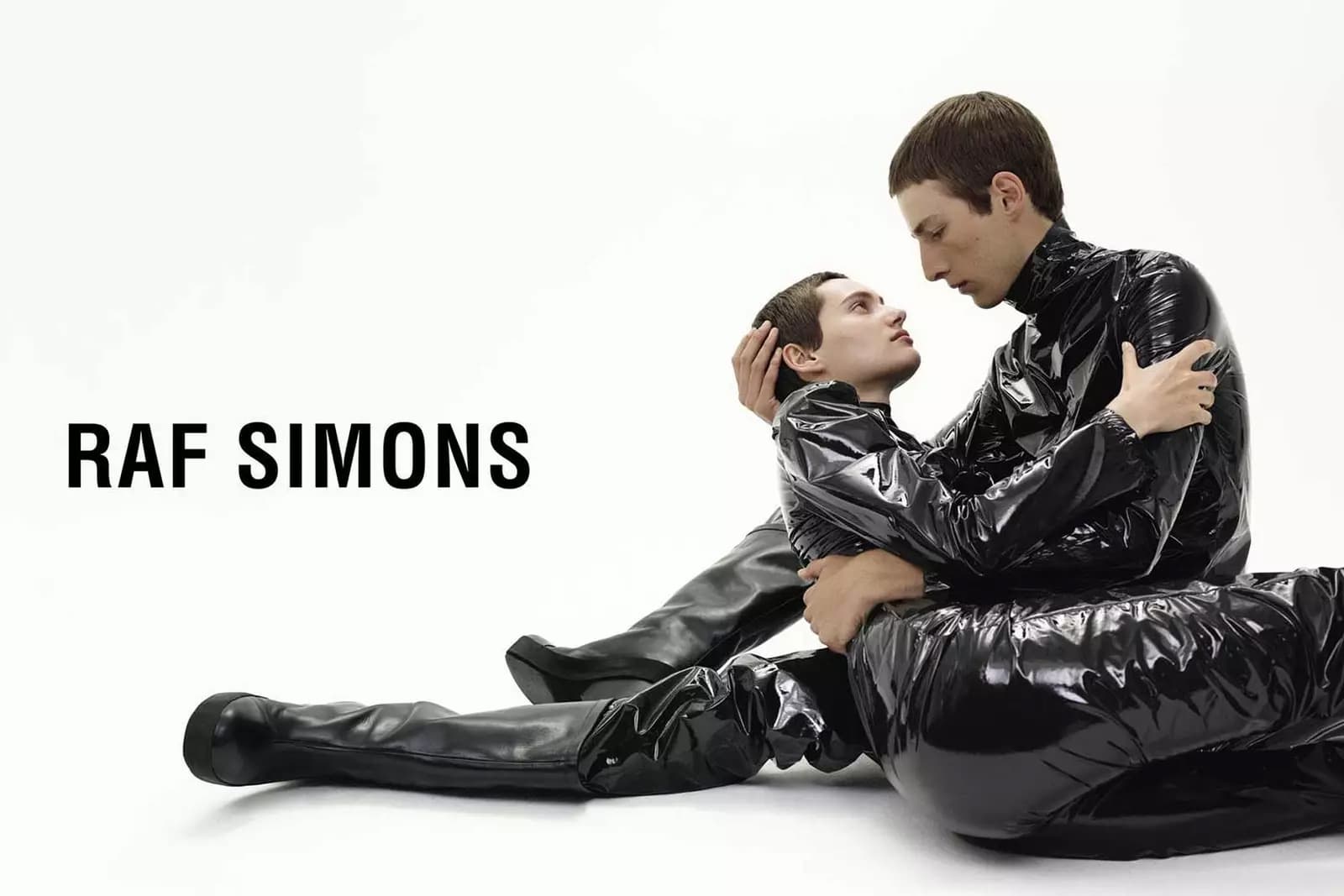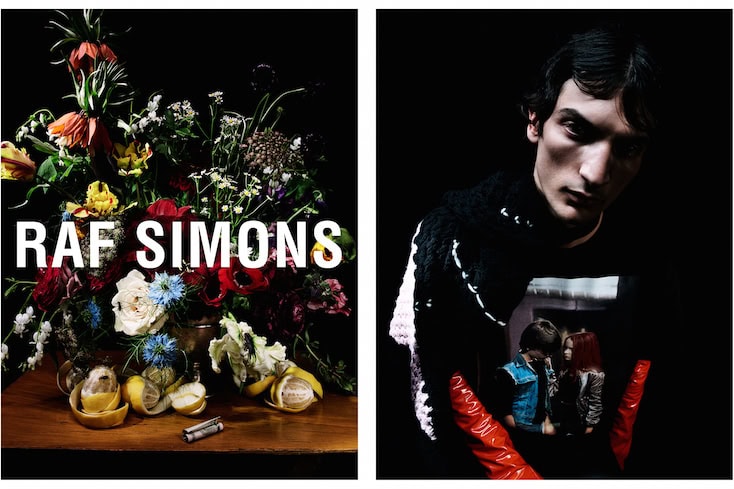 ---