Review of Ralph Lauren Holiday 2021 Ad Campaign by Ralph Lauren Creative Director Ralph Lauren with Photographer Dan Martensen
Ralph Lauren shares a new Holiday campaign that explores the multiplicity of culture, language, and tradition that characterizes the American family. The Holiday 2021 campaign features photography by Dan Martensen.
The campaign is made up of a series of portraits by Martensen of real American families representing a unique cultural cross-section of the country's diverse identity, from indigenous people to immigrants. The accompanying short film follows the families and features their voiceovers, in a myriad of languages, through which they reflect on the importance of the holidays for coming together with loved ones.
In keeping with the spirit of the brand's Polo Family campaign – as well as the holiday spirit – the campaign features a special launch on Ralph Lauren's website that introduces us to the families, and features further reflections from the members on togetherness and what family means to them. It's a strong way to show that diversity is not just about image for the brand, but about the real people behind the faces and the variety of stories and perspectives they have to share.
It's wonderful to see a brand that is so deeply woven into the fabric of American culture embrace inclusion and exemplify that there is no one sort of American family; they encompass a vast range of different histories, languages, and traditions – but what unites them all is love.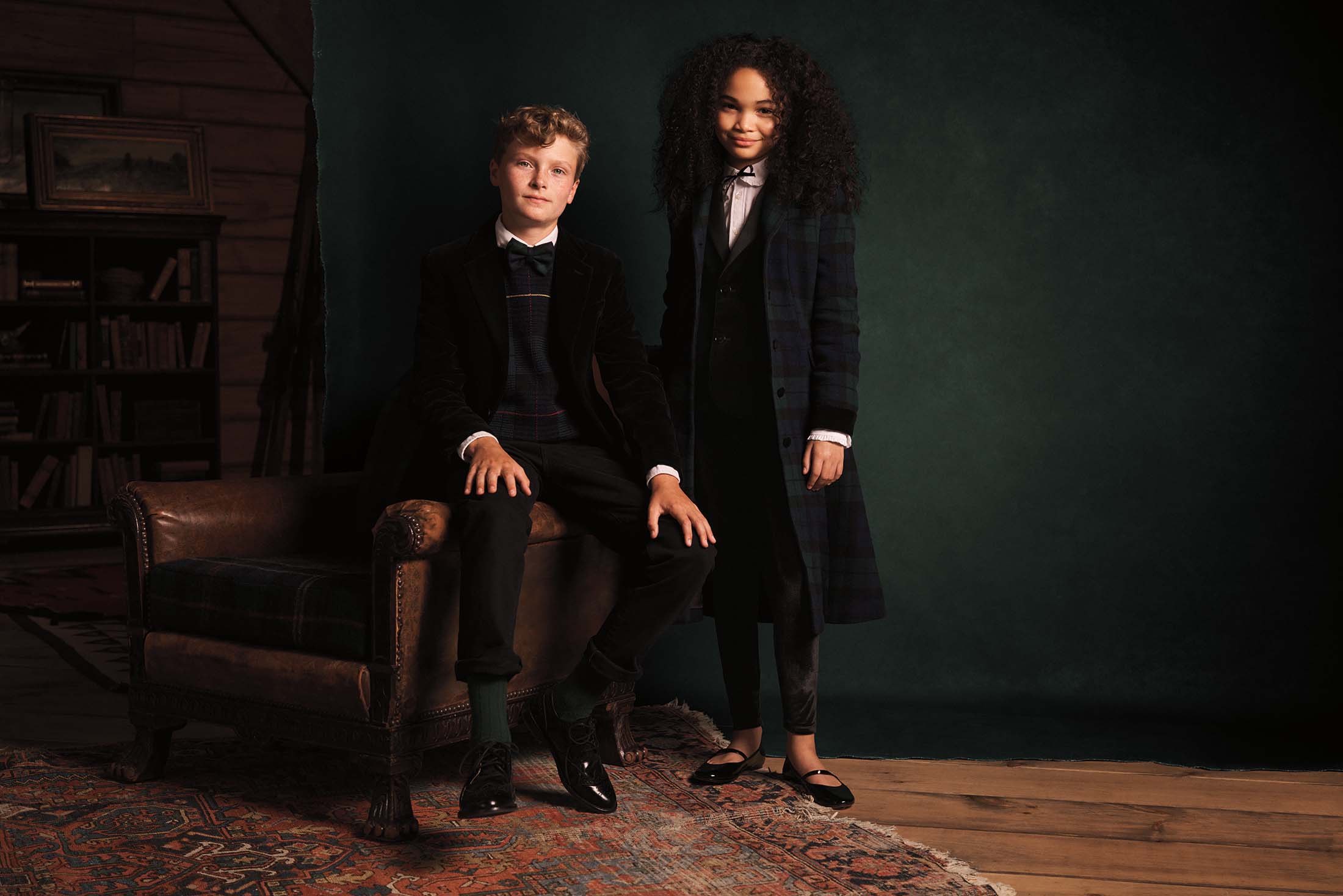 Ralph Lauren Creative Director | Ralph Lauren
Photographer | Dan Martensen
Models | Tasha Tilberg, Laura Wilson, Lina Zhang, Zhensheng Zhang, Haatepah, Clearbear, Glenda Hernández Quezada, Sara Nuru, Susanna Nuru, Suleen Nuru, Sali Nuru, Kwak Jiyoung, Kim Wonjoong, Rowaida Flayhan, Nourie Flayhan, Mory Sacko, Maoula Sacko, Emilie Sacko, Madioke Sacko, Robbie Rogers, Greg Berlanti,
Stylist | Leila Bani
Hair | Christopher Deagle
Makeup | Allison Giroday
Casting Director | Roxane Dia

---