Review of Ralph Lauren Holiday 2023 Ad Campaign by Photographer Steven Pan with models Akon Changkou, Caroline Trentini, Charles Oduro, Felice Nova Noordhoff, and Juhyung Kang
Ralph Lauren celebrates the festive season through a lens of black-tie elegance with its new Holiday 2023 campaign. The campaign was shot by photographer Steven Pan.
Pan's imagery takes shape as classically elegant portraits captured before a simple gray studio backdrop swathed in a dramatic play of light and shadow. The styling similarly reaches for the heights of classic elegance, with velvet evening jackets, floor-sweeping black gowns, and white bowties. Even the brand's iconic teddy-bear sweater gets an adorable formal treatment.
Though it is executed with the same aesthetic, the accompanying short film introduces some welcome warmth and personality. The stars reflect on the simple but beautiful pleasures of the season, like spending time with family or dancing with the person you love, while the still and serious portraits transform into moving moments of intimacy and connection.
Uniting cocktail-party formality with the meaningful moments of connection that those events are really all about, Ralph Lauren puts the upper echelon of its signature offerings to work creating a mood of graceful holiday splendor.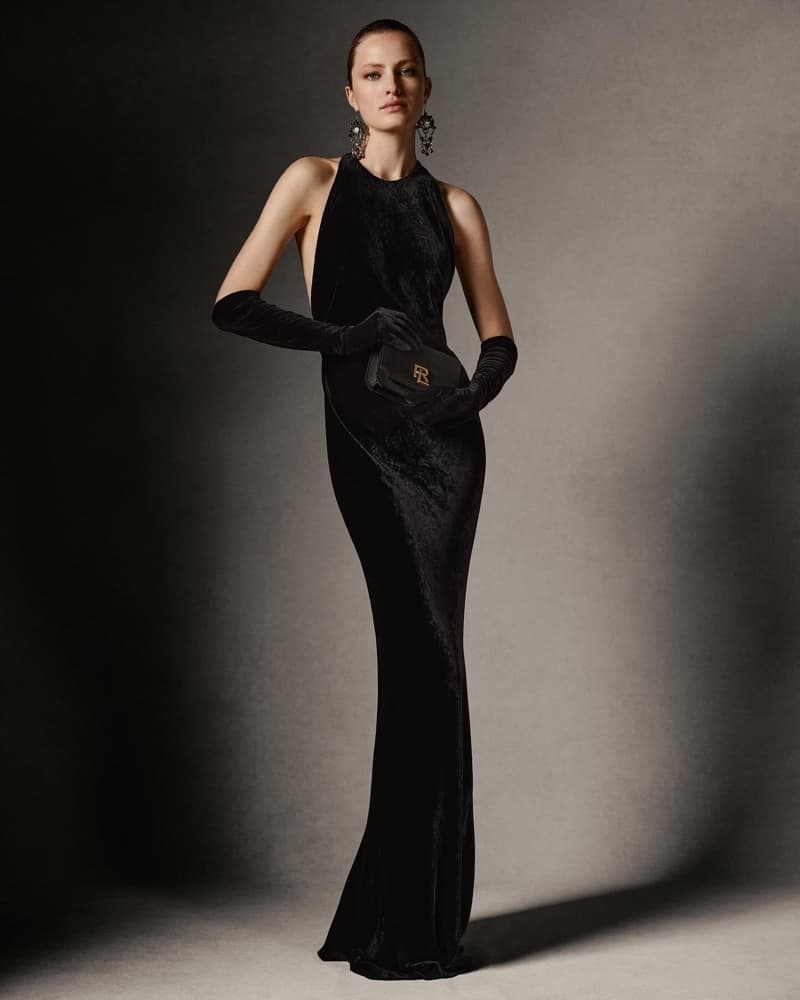 Photographer | Steven Pan
Models | Akon Changkou, Caroline Trentini, Charles Oduro, Felice Nova Noordhoff, and Juhyung Kang

---