---
Review of Rejina Pyo Spring 2023 Fashion Show
The balance was perfect
By Lizzy Bowring
On this weekend, unlike any other, where so many presentations are packed tightly, following one after the other with almost military precision, there are a few designers on the London Fashion Week schedule that are worth braving the crowds for; Regina Pyo is one.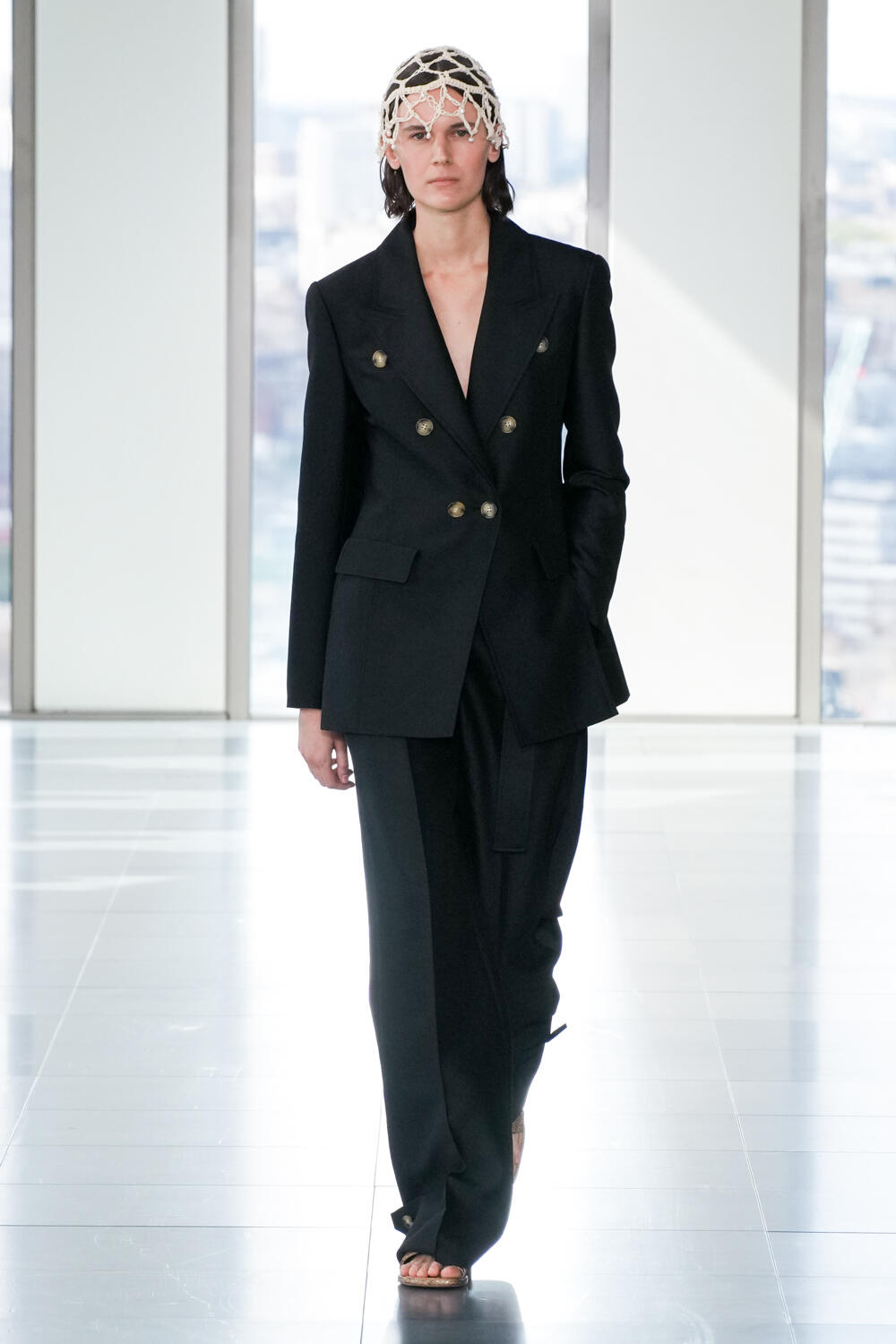 Today, at London's HYLO building, Pyo presented a duality of purpose – one of Love and the other, Work. An aptly named title for her collection of focused silhouettes.
This brand knows how to cater to every part of its customers' busy lives. And this collection of versatile pieces was no exception. With a reimagined take on tailoring for her working woman, a creative, bespoke aesthetic emerged, highlighting a renewed emphasis on a sense of ease with unfussy lines.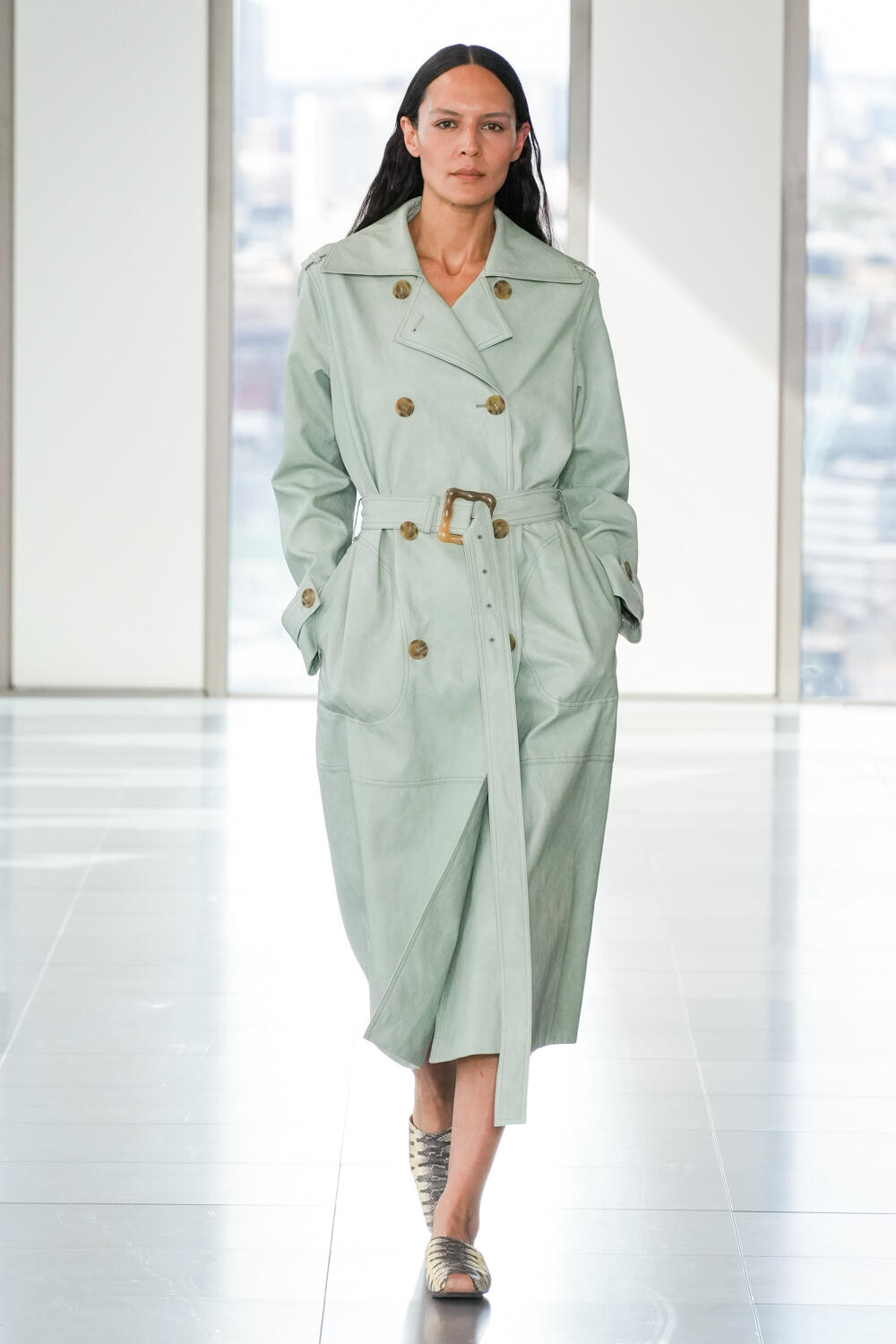 Her show notes began:
"One can live magnificently in this world if one knows how to work and how to love – Tolstoy
This was the inspiration to which her lovely presentation unfurled. Recently, what the working wardrobe will look like for those returning to the office has been a burning question. Versatility combined with a sense of ease are the leitmotifs for S/S 23, and as we are already learning, consumers are placing much more importance on how a product makes them feel. Therefore styles with mood-boosting properties are a benefit they will value.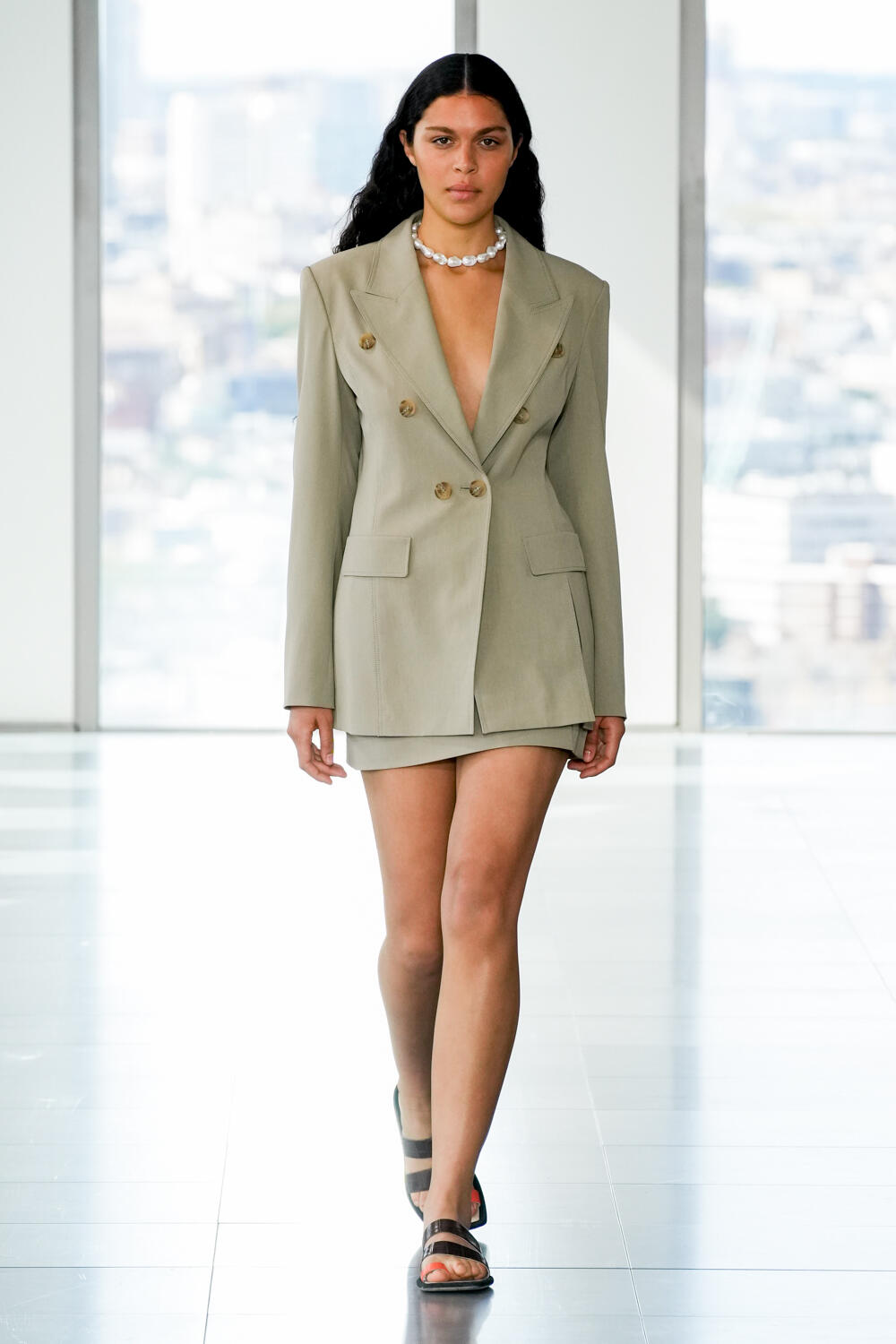 And so, while providing a nuance to easy masculine tailoring, the opening silhouette translated these properties through a covetable louche tailored suit, followed by a softly tied, pale mint green trench – all key components for the back-to-business wardrobe. A stunning layered 3-pice is sure to be a win-win, or perhaps the uber relaxed boxy jacket worn with fluid masculine trousers.
And then, in all of this fabulous tailoring came clothes that will set her customer up with an even further positive mindset.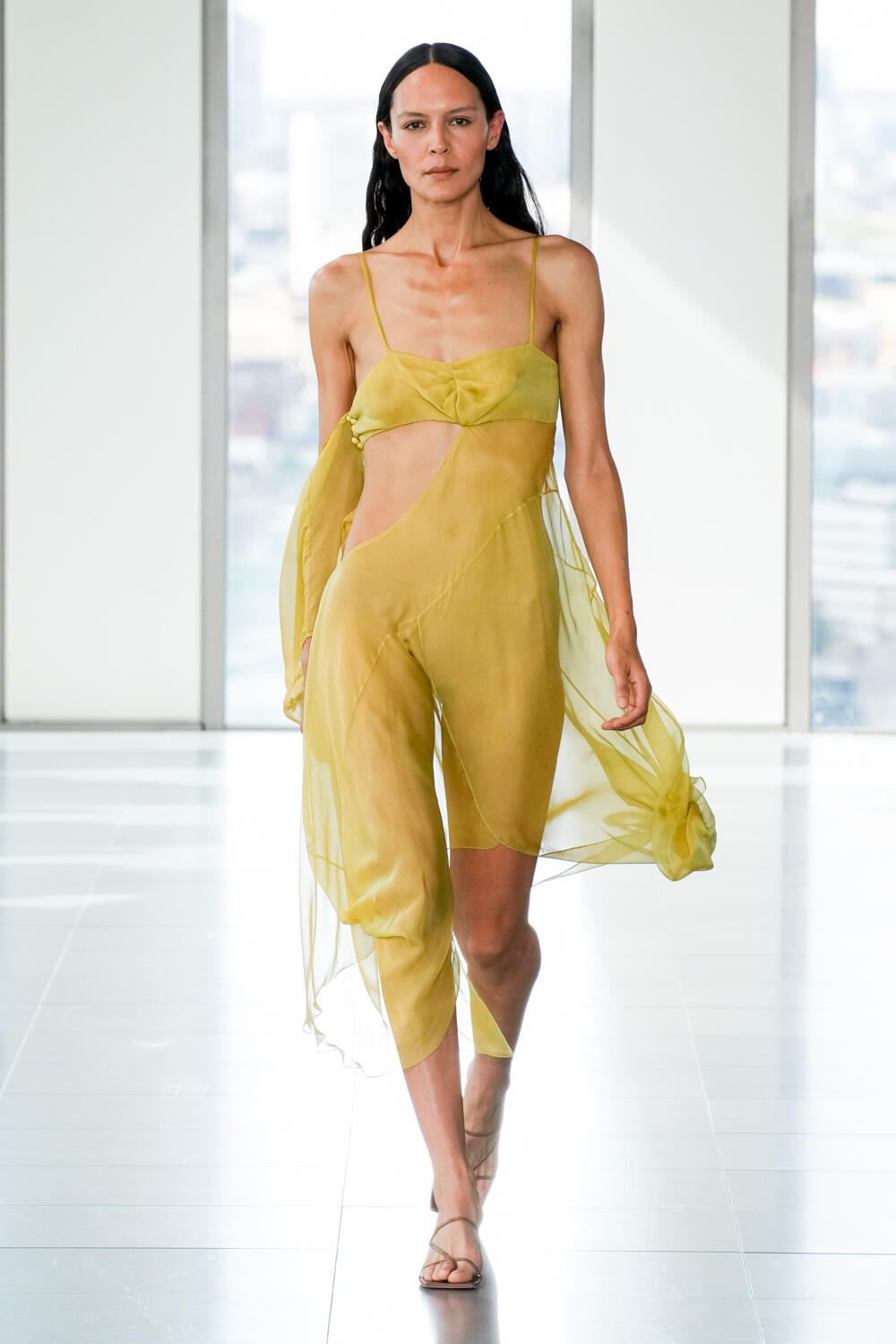 Take the daring sheer yellow dress, cleverly caught at the centre of the bra, or a blouse, softly ruched at the side of the body with delicate drawstrings, made to trace a curvaceous outline, and worn over the lightest of sheer skirts. Elsewhere, crocheted bras were worn nonchalantly over the season's slip dress. – an item that seemingly has not seen better days.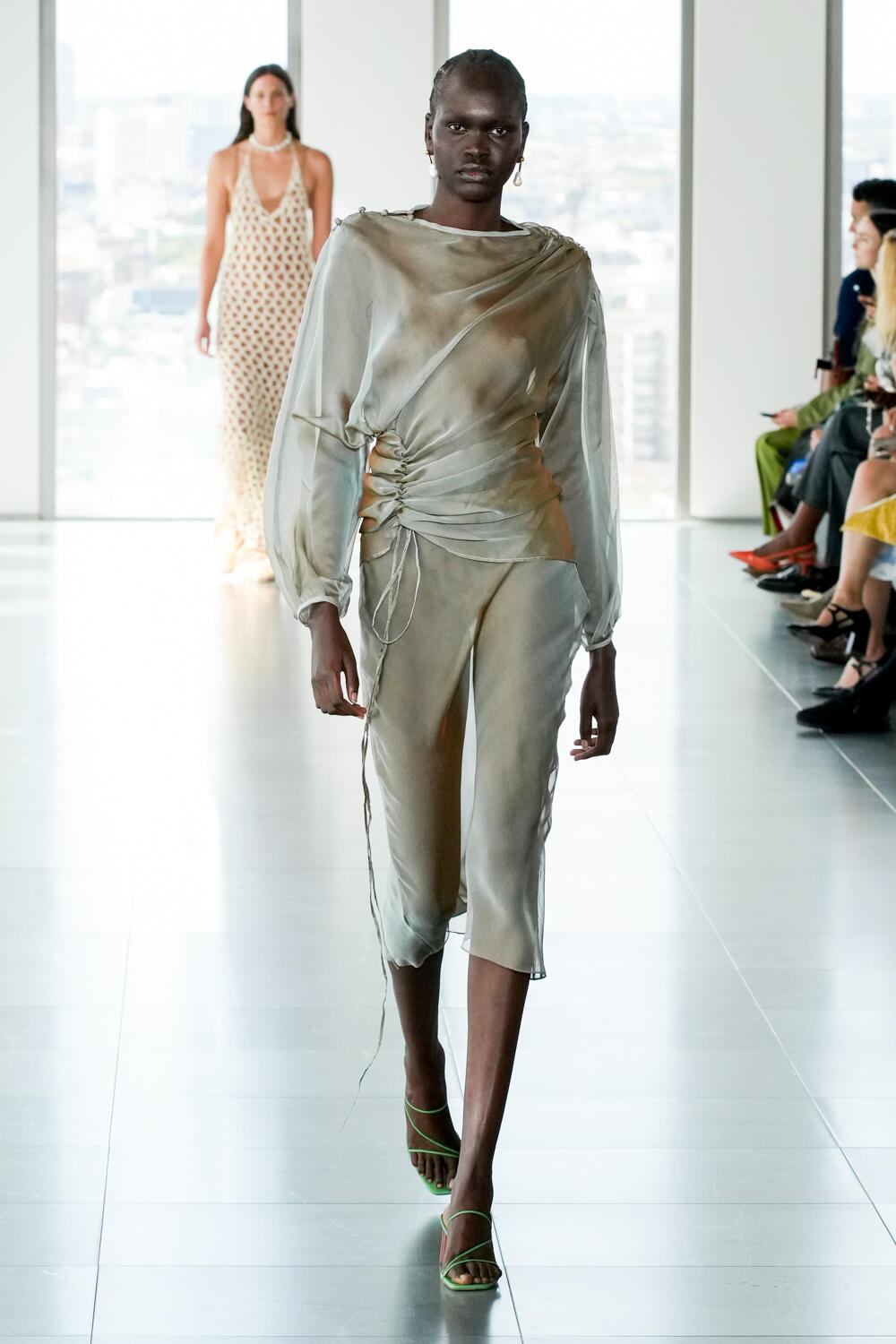 The adage 'all in the details' fits Pyo's repertoire, seen with a focus on asymmetrical shoulder lines and halter neck tops made in recycled nylon, caught just so with statement gold hardware.
Colours, too, were just as easy and wearable. Here, Pyo presented a palette of softened 'new'-trals which sat alongside a sunny yellow, sky blue, pale mint, and the softest silver.
Accessories were just as covetable and versatile; this season Pyo introduced the 'knot bag' family in both an 'object box' and cross-body bucket sizes, while her jewellery featured organically shaped glass pearls. Crafted in neutral hues, flat wooden shoes complimented every outfit and were every bit as commercial as her offering.
There is a sense of freedom in Pyo' clothes that resonate with who her customer is. These clothes are for the woman who feels comfortable within herself, follows her own rules, and presents strength just by her sheer femininity. Rejina Pyo's faithful following today embraced the idea that traditional workwear has been redefined. The balance was perfect. 
---