---
Interview & Editorial images taken from The Impression biannual magazine – The Film Issue, Vol. 3
Creative Director Riccardo Ruini has had an indelible impact on the fashion industry since cofounding international agency Ruini Studios, working with clients ranging from luxury labels to the city of Rome itself. Ruini's modern approach to revolutionizing brands' identities is a signature of this Italian aesthete. From restyling the Fendi logo and launching the 90s "baguette" campaigns to recent Valentino ads, Ruini's work is always memorable. Ruini's collaborations extend to the film and music industry with visionaries such as David Lynch, Bat for Lashes and Massive Attack. The Impression's Chief Impressionist, Kenneth Richard, caught up with Ruini to chat about films and what influences him.
Kenneth Richard: Riccardo, with you being based in Rome, I'm grateful we get to toss some more international perspectives into the mix. I'm sure that cinema had a huge influence on you.
Riccardo Ruini: Honestly, yes. I cannot believe that most of us creative directors get to do what we do. But, movies? It's always been the greatest love of my life. It still is.
I would spend my summers in a little city on the Adriatic coast of Italy, Ancona. It had a great little cinema and every evening in the summer my grandmother and I would go and watch two movies per day. Now it seems strange, but they would change movies every single day. There were two movies playing from eight o'clock in the evening till midnight. Watching two movies every day was amazing and, considering I was there every summer for three months, I must have seen – I don't know how many – hundreds of films.
But I've been very thankful for that. So I believe in the power of movies and have since I was a kid.
Kenneth Richard: That's quite a grandmother. What was it that drew her to the cinema?
Riccardo Ruini: I think she was a movie freak as well. She had five daughters and she was very, very quiet, nice and lovely. She was a reader but she loved movies. She taught me and my aunts about the great movie stars. There was this fascination with the American movies. But not only Americans; of course, there were the Italians as well. It was the time of Fellini, Rossellini, Pasolini and De Sica. It was a great moment. She never ever left her city, but through books and movies, she knew about every city. Probably in their fictional, iconic version, but she told me about all of them. It was just before I was getting old enough to understand. I grew up with Fellini, and my grandmother and aunts were always introducing me to the language and sophistication of cinema. It was a great education.
Of course, it could be that after having five daughters, and having a young boy on her hands, maybe she just didn't know what to do with me at night. [Laughter]
But after a while, I would start to go with friends. At that time, they couldn't kick you out after the show. I still remember seeing Jesus Christ Superstar three times in a row. That was the first film that stuck with me and I was old enough to comprehend. And still, now, I think, it's still relevant as a movie in a unique, experimental way. For example, I think that La La Land is a very good movie, but there is not a single piece of avant-garde there. It will age soon.
Kenneth Richard: With a two-films-a-day diet as a kid, do you find yourself still, today, watching a lot of films?
Riccardo Ruini: Yes, if I can. It's one of the things that I love doing the most. Sometimes, when I come here to New York and there are all these options with On-Demand TV, I will spend whole afternoons just watching movies instead of running out.
I don't have any particular genres that I favor more than any other. It depends on my mood. One day, I'll want to see a thriller, and the next, I'll feel like watching a French movie.
Kenneth Richard: Funny how most of the creatives I chat with love to see films frequently and find themselves having to run out to the movies alone.
Riccardo Ruini: Maybe I should chat with them and we can all go together. (Laughter)
That makes sense, because there has always been a synergy between the two languages of fashion and film. I think it's pretty natural. Directors have always been fascinated by fashion, and fashion has always been fascinated by movies. And, at times, a movie becomes very fashion-relevant.
Kenneth Richard: How much film do you bring into your work?
Riccardo Ruini: It's always there. Movies are always a big part of my imagination, in terms of visuals, music and language. I don't think that has always translated straightaway into campaigns, even those I make short films for. But it does help with narration on shoots, and sometimes I can find myself inspired by a film like Blade Runner or some old Rossellini film. Again, they just influence a story, not become it; but films stay inside of you.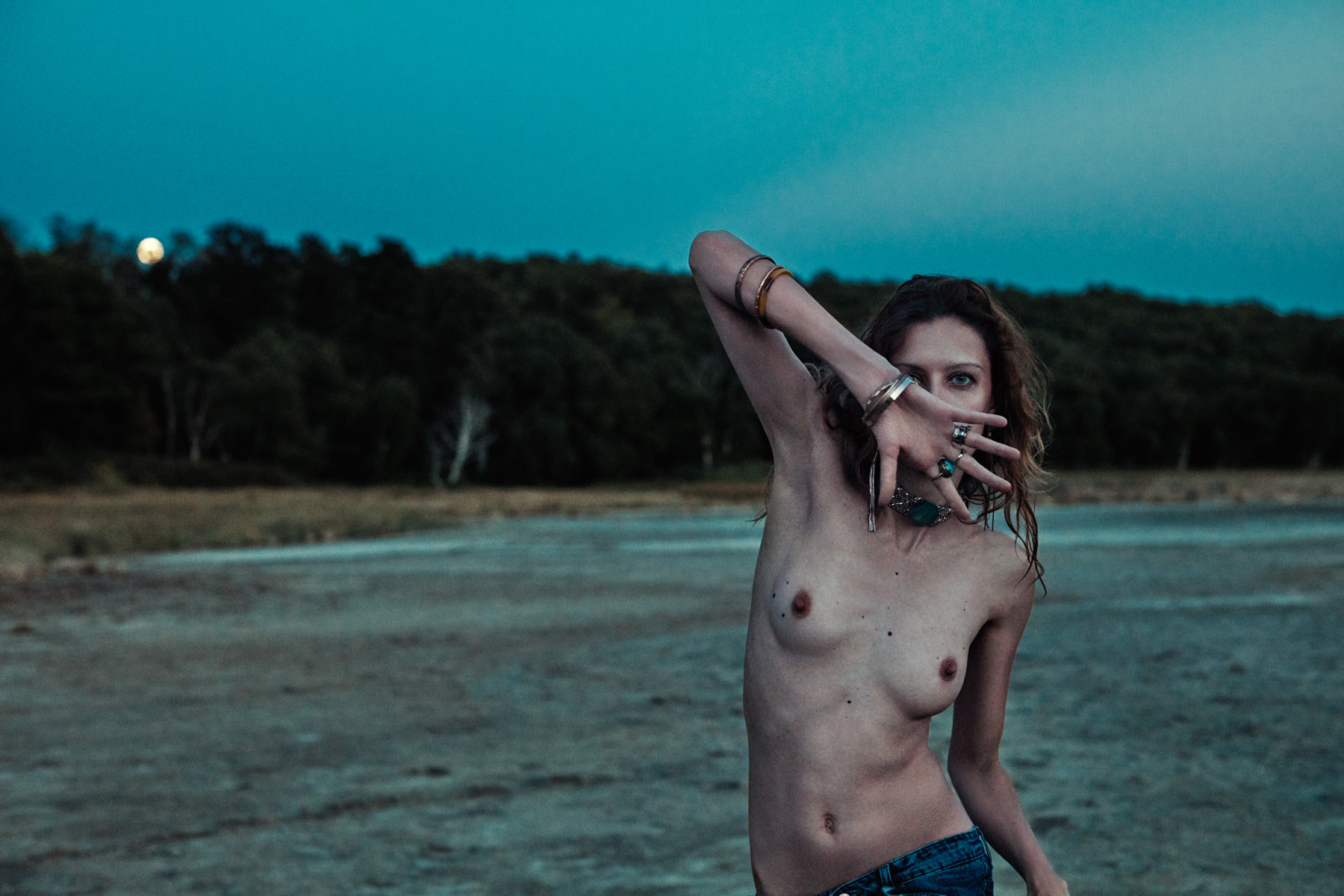 Kenneth Richard: You've made a number of films for Valentino and others. How close is that process to print?
Riccardo Ruini: Well, it is pretty different. It needs more preparation. Films can't have the same level of improvisation that you have on a fashion story. And the language is changing, adapting to new media, to different ways of viewing the films. And we are forced to find new languages that keep the mystery of fashion, but that are more engaging. Seeing a beautiful model wandering around in slow motion doesn't pay anymore. Personally, I'm very bored of image-oriented films, because that's too old-fashioned. I don't think it's right for the moment, for where we are now. It needs to have a message, a suggestion of a story. Not a commercial, but a contemporary fashion film. Fashion is more conscious now and films are the right media to convey a message. This is one of the greatest challenges in fashion now. To find the right tone of voice for the new, fast-changing, digital world.
Kenneth Richard: Does it take more time to plan for film than for print?
Riccardo Ruini: More time, yes. And more discipline. Even if cameras are getting smaller and easier to use, you need to plan the sequences in advance to build a story. For example, if you are shooting a fashion campaign, you can start to shoot one look and while you are shooting, you change something, like a fashion detail, or makeup, or just add an accessory. In film you can't because it won't work in the edit, in the continuity.
Kenneth Richard: Have you ever thought about going off and doing a feature film yourself?
Riccardo Ruini: Yes, every day. Then I think, 'I'm never going do it, but I like the idea of doing it.'
Thank god it's one of the things that you can do at almost at any age. But now my youngest son is studying to be a director, and he started producing films weekly with his older brother. So maybe that's a good thing, that someone in the family is going to do it.
Kenneth Richard: How did they end up going into directing?
Riccardo Ruini: There is probably something in their DNA and also in their education. Most of the time we were together, I was almost doing what my grandmother was doing with me: going to movies and discussing them afterwards. In a way, it's been like our language.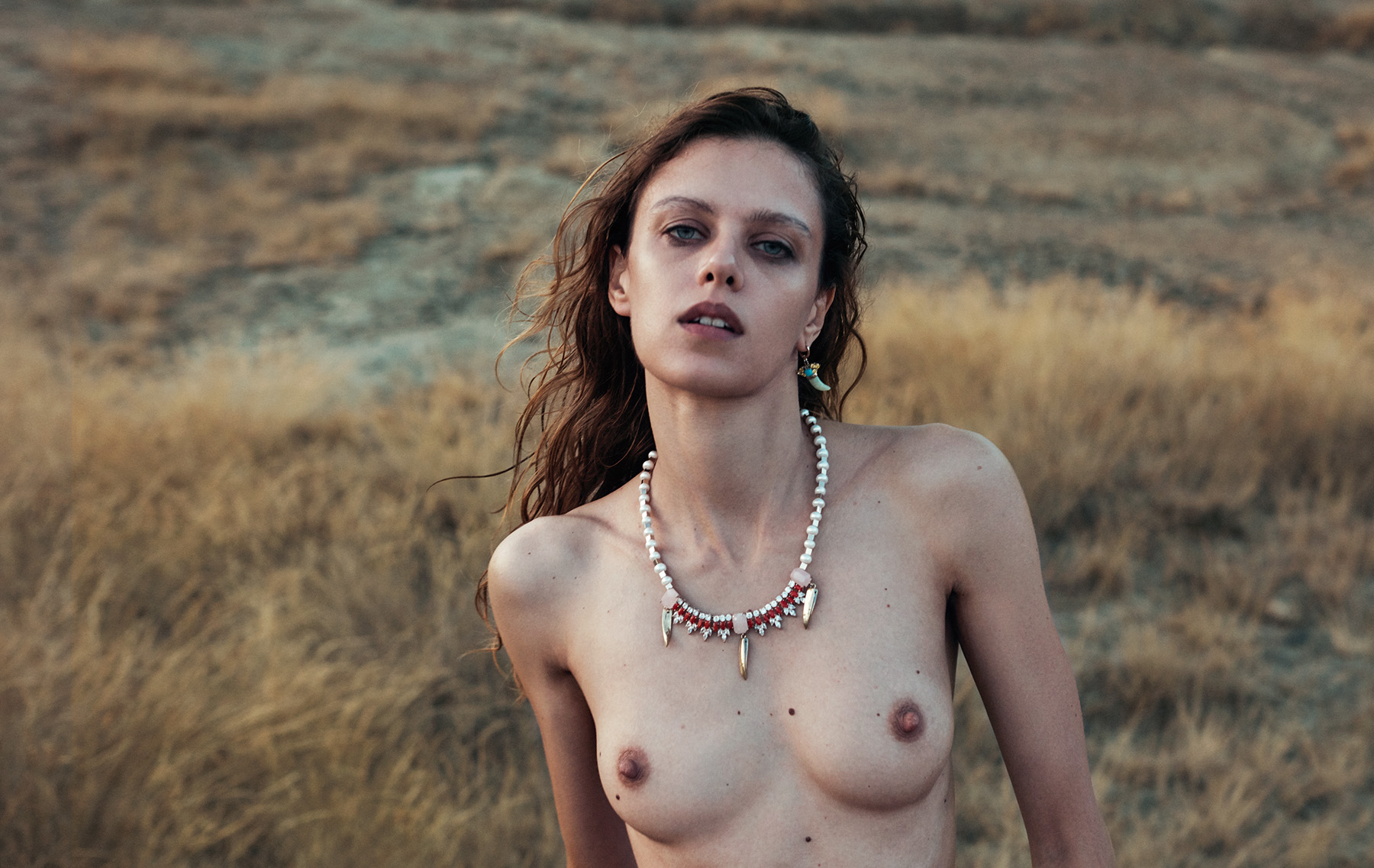 Kenneth Richard: Film's a great unifier. Let's talk about your job as a creative director and that of a film director. Are the roles close to each other?
Riccardo Ruini: I don't think so. A fashion campaign is much more about teamwork. You have the brand, the vision of the designer and the interpretation of the photographer. My job is more the one of a chef: bringing the best ingredients on set to make sure that the final result has the right taste. Sometimes you have to be more present and sometimes you just sit down and watch it cook perfectly.
Being a film director is very different to me. I've had the pleasure to work with movie directors that I love, like David Lynch, Chris Cunningham, Frank Miller, Nicolas Winding Refn and Matteo Garrone. It's funny because all of the great ones are really a pleasure to work with. The stronger a creative is, the less drama you have when dealing with them. Their approach, their personality, their confidence is refreshing. Their work reflects their personality. Confidence and respect.
Kenneth Richard: I find the same in fashion – the higher up, the nicer people are. You did a number of projects with Frank Miller, right?
Riccardo Ruini: Yes, I've done three commercials with Frank Miller. He's a great guy. And, again, their confidence makes them feel nicer. These types of creatives aren't 'linear' people in their usual day and way of working with them. But they are so confident with themselves that they are nice with other people. Frank is probably one of the nicest people I've ever met, and a genius. You don't need to be arrogant to be a genius. That's the big lesson.
Frank also has a real point of view. I've always loved comics, almost as much as movies. Just remember that he's the greatest comic artist of his generation. He's revolutionary in his field. A visionary, a poet. I believe that the best directors to work for fashion are the visionaries, the dreamers. Great storytelling with iconic visual impact. There are very few at the moment, but I'm positive that there will be a new generation of visionaries.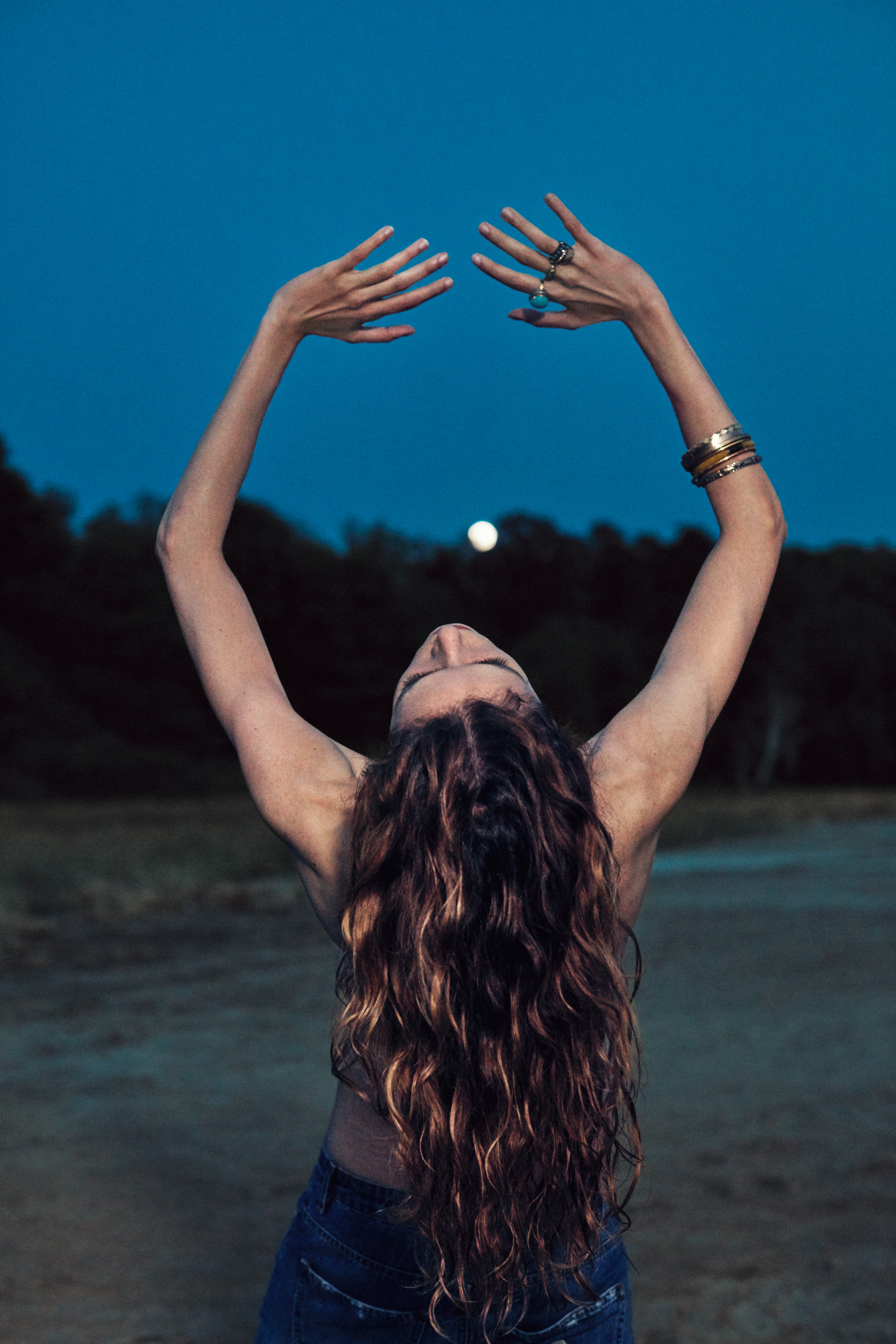 Kenneth Richard: Outside of Lynch and Miller, are there any other visionary directors of today that you admire?
Riccardo Ruini: Hmm… some. Christopher Nolan, Wes Anderson in The Fantastic Mr. Fox. Alejandro González Iñárritu, when he's not too much about showing how good he is (the confidence I mentioned before), and some more, of course. Cinema is always amazing. And we are having a good renaissance in Italy with Paolo Sorrentino, Matteo Garrone and many great young directors.
And I love someone who hasn't done a major feature yet – Chris Cunningham. I had the luck and the pleasure of working with him for the Flora by Gucci commercial that won so many awards. I think that he's really a genius. Someone unique. I don't know if he will ever find a way to control his demons and make a feature film. If he will, it will be mind-blowing.
Regarding my favorite movie, even if I always try not to be too Italian, I have to tell you that it is Federico Fellini's La Dolce Vita. It's still such a modern movie. The story, the filming, the incredible editing and rhythm. Storytelling about humanity with depth without forgetting the beauty of filming, of design, of music. It would be avant-garde even if it was released today.
In a way it's also our job to transcend time, the country, the language… to be flexible to understand the environment while having visual impact and creating great stories. Just like film.
Creative Director | RICCARDO RUINI
Photographer | FEDERICO DE ANGELIS
Fashion Editor | BEATRICE ZAMPONI
Model | EMILIA VERGINELLI
Special Thanks | ANTONIO PIZZICHINO
---