---
The 24-year-old's Debut for Rochas Women's RTW is Slated for Spring 2022
Rochas has appointed Charles de Vilmorin as the brand's new Creative Director.
The announcement swiftly followed de Vilmorin's debut show at Paris Couture Week, and represents a culmination of insider buzz surrounding the young designer, which started last April when he launched his eponymous label in the midst of the pandemic lockdown. Known for multi-colored paintings as exemplified by his most recent couture collection, and highlighted in a new video released by Rochas in celebration of the announcement (see below), de Vilmorin will be responsible for designing Rochas' women's ready-to-wear. De Vilmorin's debut collection for Rochas is slated for Spring 2022.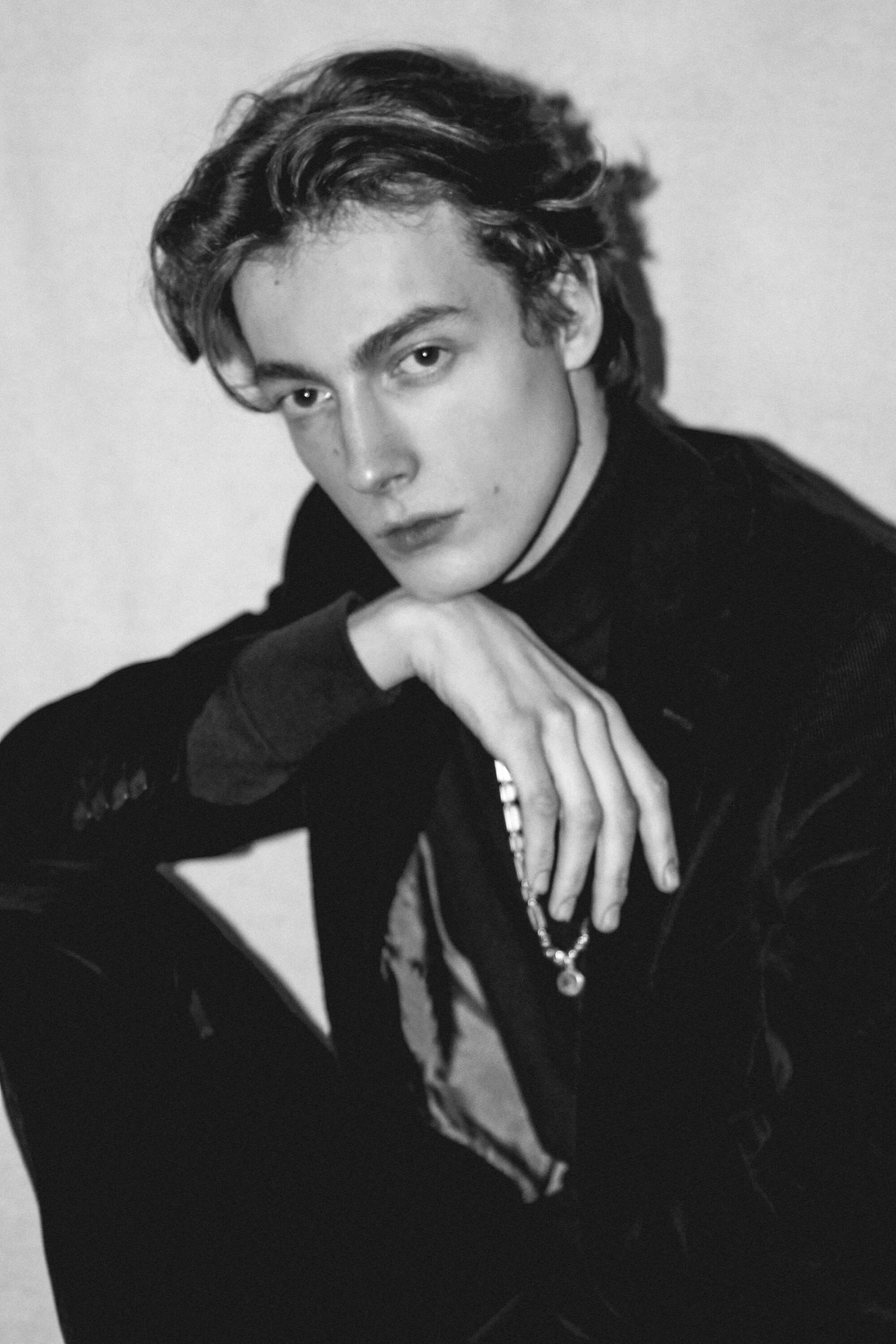 I am extremely honoured to be joining the Maison Rochas as Creative Director. Rochas is a brand that holds a special place in my heart, due to both deep personal family ties and the label's heritage which I find so rich and inspiring. I can't wait to bring my personal touch and reinterpret the codes of this beautiful Maison.

— Charles de Vilmorin
Charles de Vilmorin graduated from La Chambre Syndicale de la Couture Parisienne in July 2019, and was one of 15 young designers selected by Gucci's Creative Director Alessandro Michele to participate in the GucciFest, an online festival that took place this past November.
De Vilmorin's family ties to the Rochas brand come through his great-aunt Louise de Vilmorin, a French novelist and acquaintance of Hélène Rochas, the widow of Rochas founder Marcel Rochas; Hélène Rochas is credited with driving the expansion of the company's perfume empire after her husband's passing.
The parent company of Rochas, Société Interparfums, announced concurrently that it will be extending its partnership for women's rtw with HIM Co. – which stands for High Italian Manufacturing, and is the company previously known as Onward Luxury Group. Philippe Benacin, President of Société Interparfums, elaborated on the appointment of de Vilmoin by singing his praises.
Audacity, elegance, timelessness and originality are the foundation of the Rochas legacy. These are also values that define the work of Charles de Vilmorin, creating perfect synergy between our two worlds. Charles' youth, talent and touch of wildness will give Rochas new life for years to come. We are delighted to have Charles participate in this new era for our brand.

— Philippe Benacin, President of Société Interparfums
HIM Co. C.E.O. Fabio Ducci commented as well; "We are honoured to announce the extension of our partnership with Interparfums, and are delighted to be embarking with Rochas on such a fundamental part of its new journey. We would like to warmly welcome Charles de Vilmorin as the new Creative Director, and look forward to giving him all the support he needs to achieve every success."
---