---
Review of Rodarte Spring 2022 Fashion Show
Spellbinding Beauty
By Erin Hazelton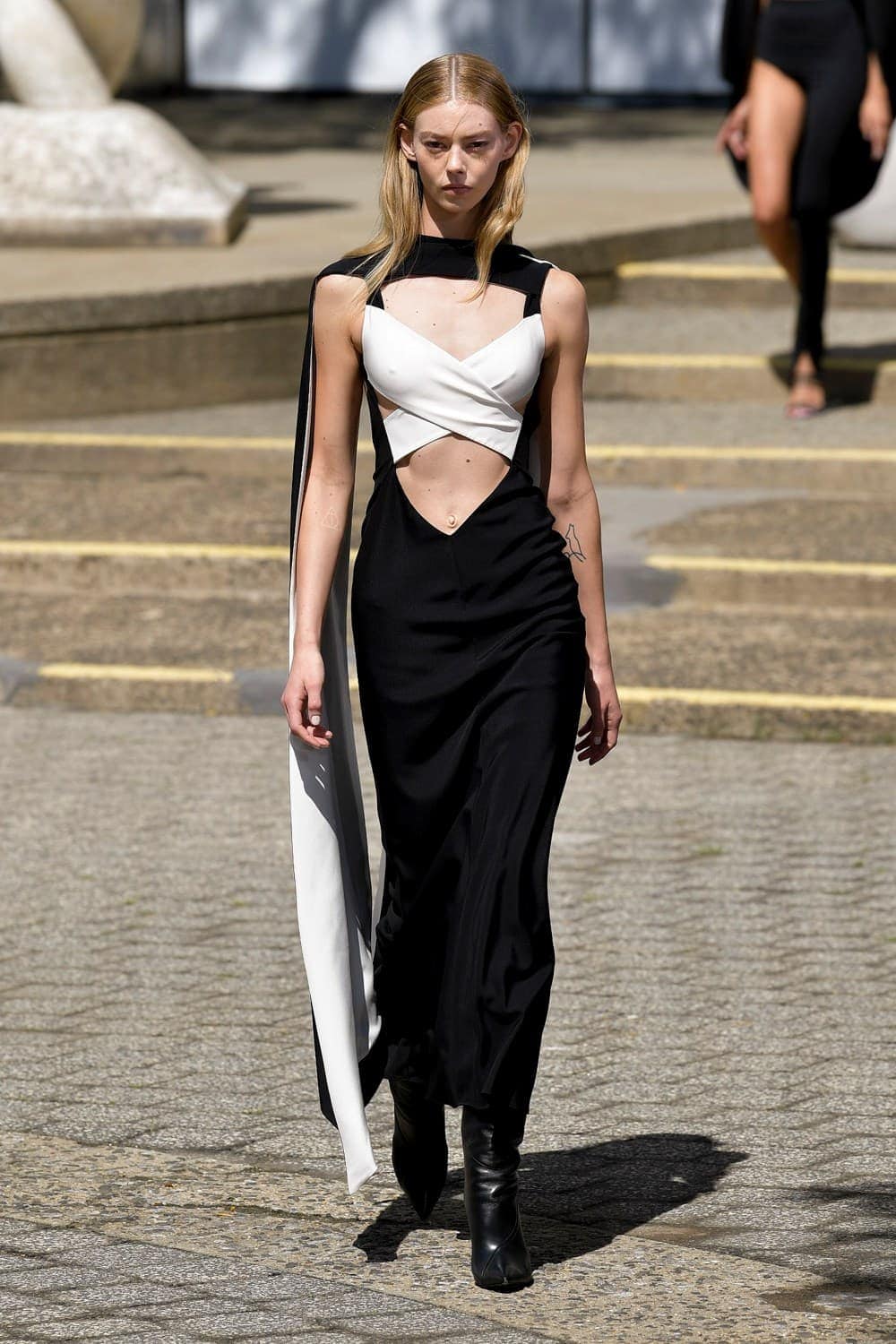 Sitting outside in the courtyard of Richard Meier's Westbeth Artists Community on a warm September day, ethereal music wafting in the air, watching Kate and Laura Mulleavy's Spring 2022 Rodarte collection flutter by, was a good reminder of what a fashion show should feel like. 
Fashion, like art, is about self-expression. And this show, and the looks presented, felt like art.
While the latest Rodarte collection started out in graphic black and white, there was a softness to this edge: silk paired with lace, capes that cocooned. There was also plenty of sex appeal – a black criss-cross-topped bodysuit with one long leg and one super short, plenty of sheer lace paired with high-heeled boots, silk dresses slipped over the body – these pieces were more louche than mainstream provocative.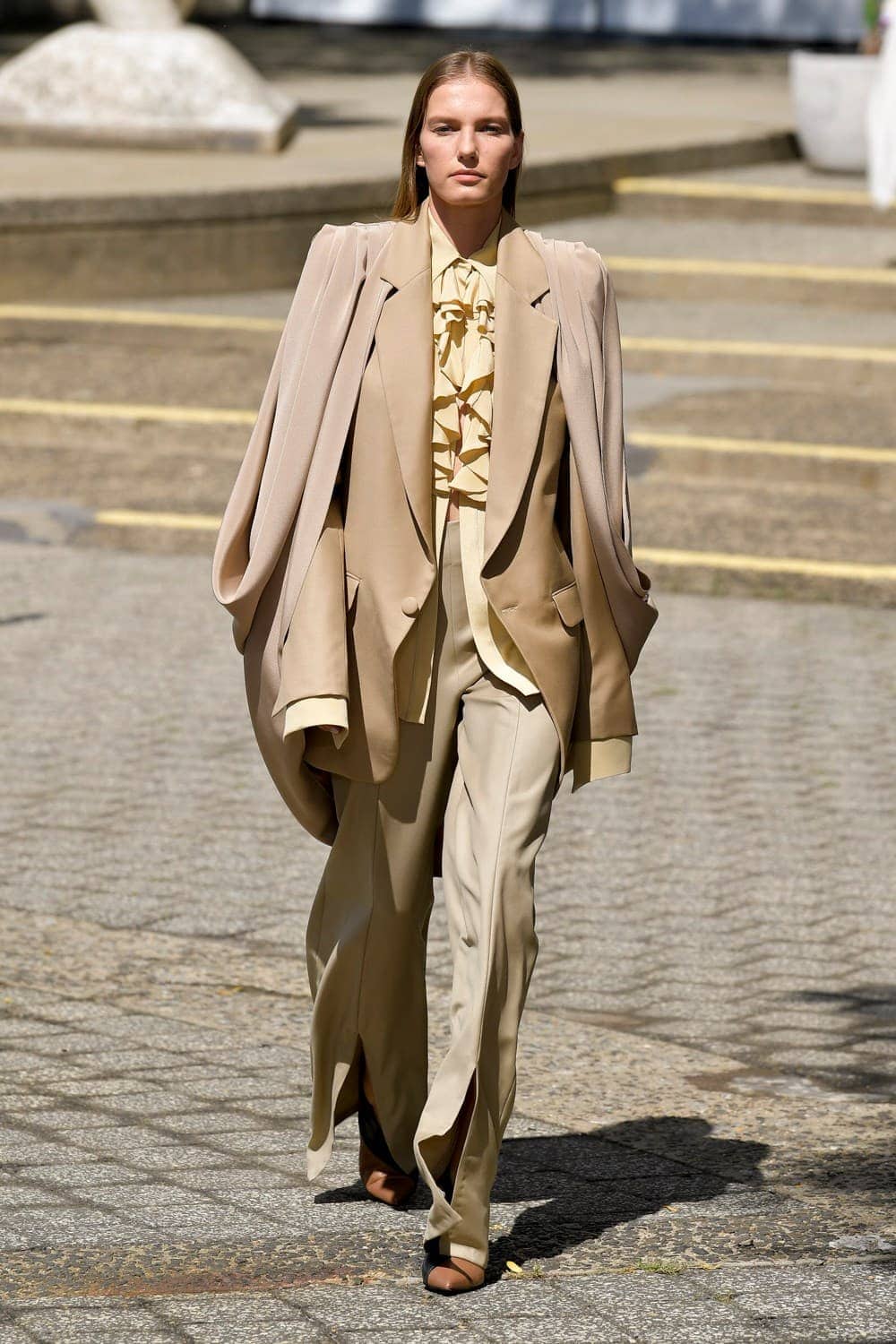 Unlined and unabashed, these dresses might be worn by an artist or actress who enjoys making a statement… and doesn't give a —- what anyone thinks about that statement.  
The less overtly come-hither looks – a layered suit, a sequin-beaded alien mural embroidered on an armless cape-dress, a molten pink sequin dress, three beaded fringe dresses (though these were rather toothsome), and two cape-ed mushroom-print dresses that billowed like small parachutes as the wind blew – were prime examples of why women are happy to drop a heavy dime for a Rodarte piece: the complex details.
These are not machine-made clothes; you can always see the human touch… the blood, sweat and, most likely, tears.
After the main collection was shown, an army of barefoot models in the exact same side-slit uniform marched into the concrete courtyard and took their perfectly-spaced places. While the dresses they wore were the same, the colors varied from white, to a full range of nude, to pastels. As the models posed, the scene reminded me of a Vanessa Beecroft presentation, ending with a lavender… bride? 
---