---
Ruffles are trending across the couture runways of Spring 2021. Today's top designers are bringing contemporary visions to the centuries-old fabric construction.
Ruffles first appeared in the 15th century, when they were introduced to the neckline of undergarments. This element evolved into the separately-constructed ruff that is emblematic of 16th-century aristocracy. While today we can expect to see ruffles appear anywhere on a piece of clothing, and they have lost their symbolism of material power, they still retain some of their haughty, refined charm.
Iris Van Herpen and Rahul Mishra use radical ruffle constructions to beautifully mimic the natural curvatures of living beings, such as birds, coral, and mushrooms. Viktor&Rolf deconstructs and recombines for a kaleidoscopic vision of a contemporary warrior princess. Giambattista Valli deepens, lengthens, and multiplies his ruffles to reach for a maximalist glamor. Conversely, Stéphane Rolland blows a single ruffle up into a sculptural, avant garde form. Juana Martin gathers bunches of ruffles into bouquets. Chanel reasserts its role as the queen of couture.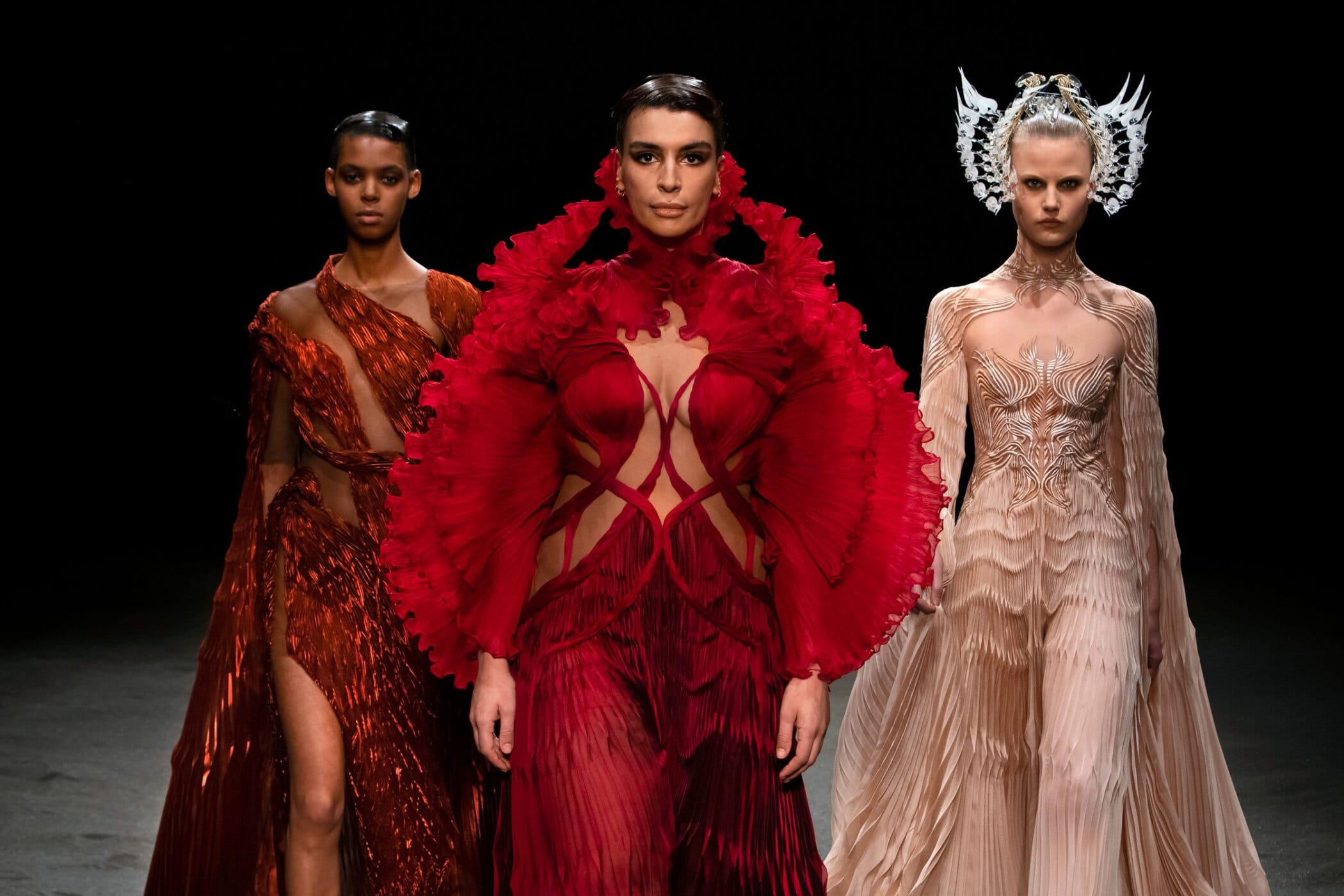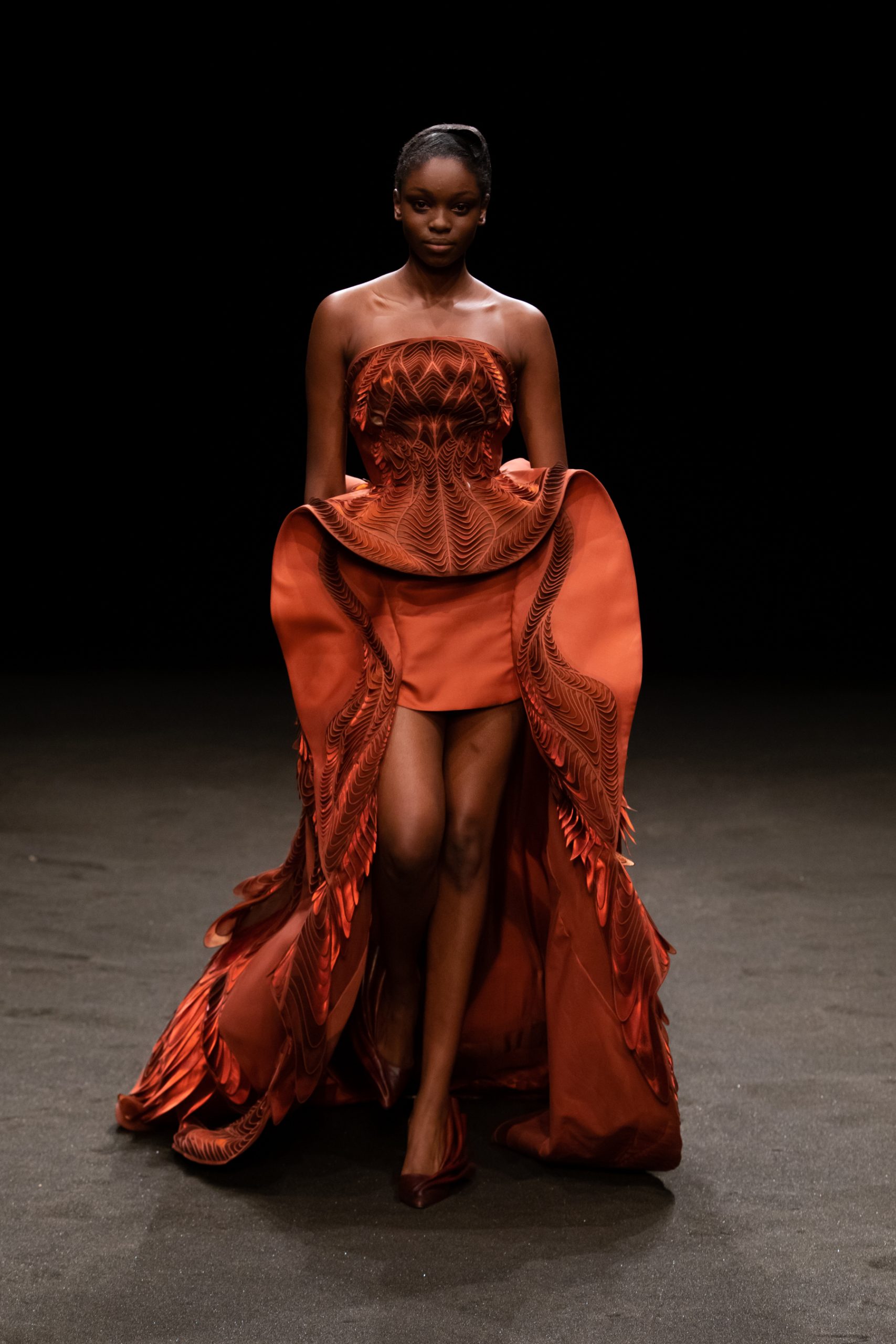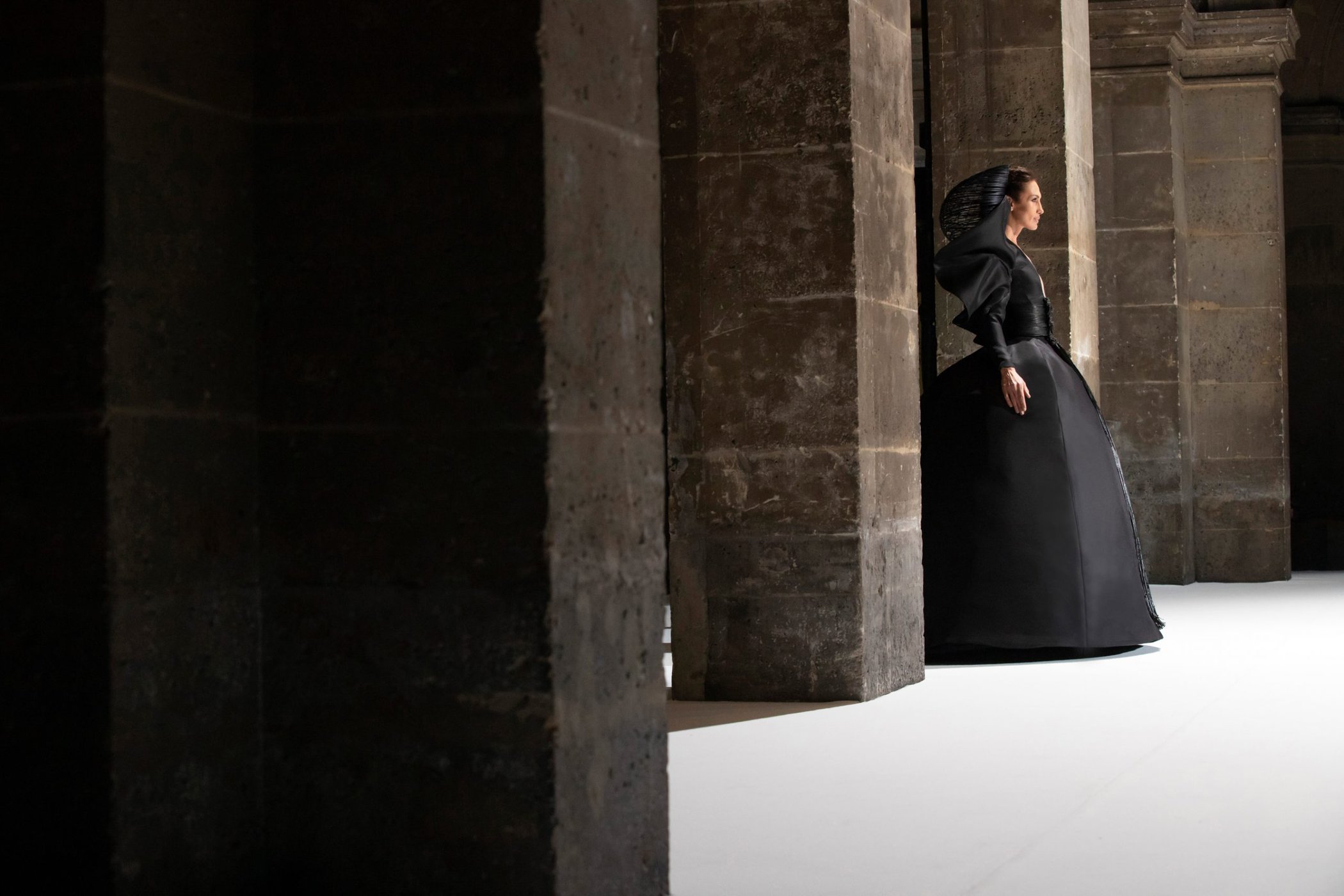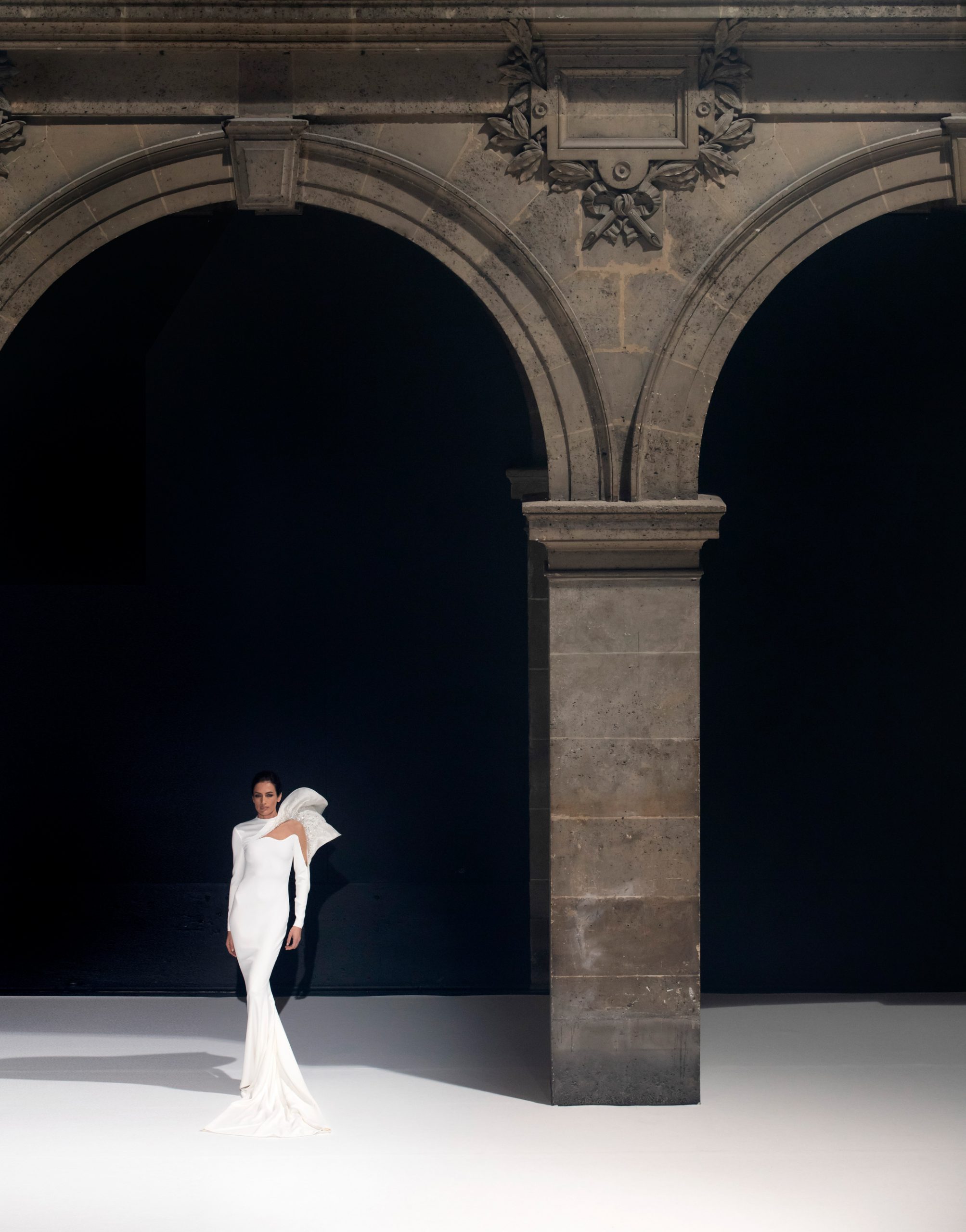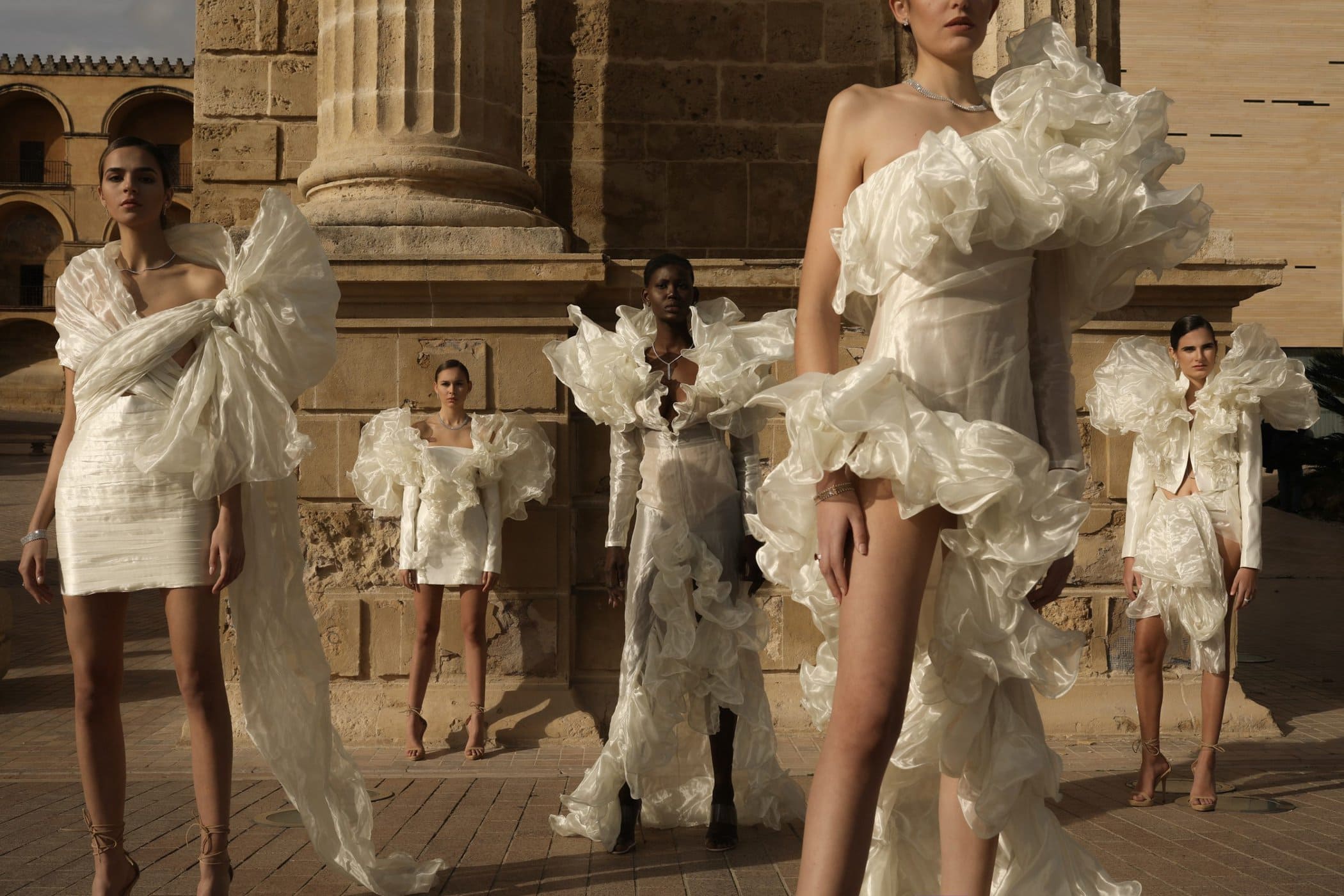 ---