In His Debut Teaser Campaign for Gucci, Sabato de Sarno's Goes Tried & True Casting Daria Werbowy in a Comeback
In the world of fashion, there's a special excitement surrounding debuts and comebacks. The upcoming Spring 2024 season is eagerly awaiting the grand reveal of Sabato de Sarno's inaugural collection for Gucci. The much-anticipated moment is scheduled for Friday, September 22nd, in Milan. De Sarno himself recently gave a tantalizing glimpse of what's to come through an Instagram post on his personal account, featuring a familiar face from the past.
Fashion enthusiasts chat about her whenever the opportunity arises as model Daria Werbowy, who burst onto the scene in the early 2000s and retired just as swiftly in 2016, has been due for a return. And De Sarno has now unveiled Werbowy as the star of his debut campaign as Gucci's creative director. The captivating image was captured in Los Angeles by photographer David Sims and styled by Alastair McKimm. This marks Werbowy's return to the modeling world after a hiatus of seven years.
De Sarno had largely remained out of the spotlight since his appointment as the successor to former Gucci designer Alessandro Michele in January. With only weeks remaining until his Milan runway debut, some industry insiders have been left intrigued and curious about his vision.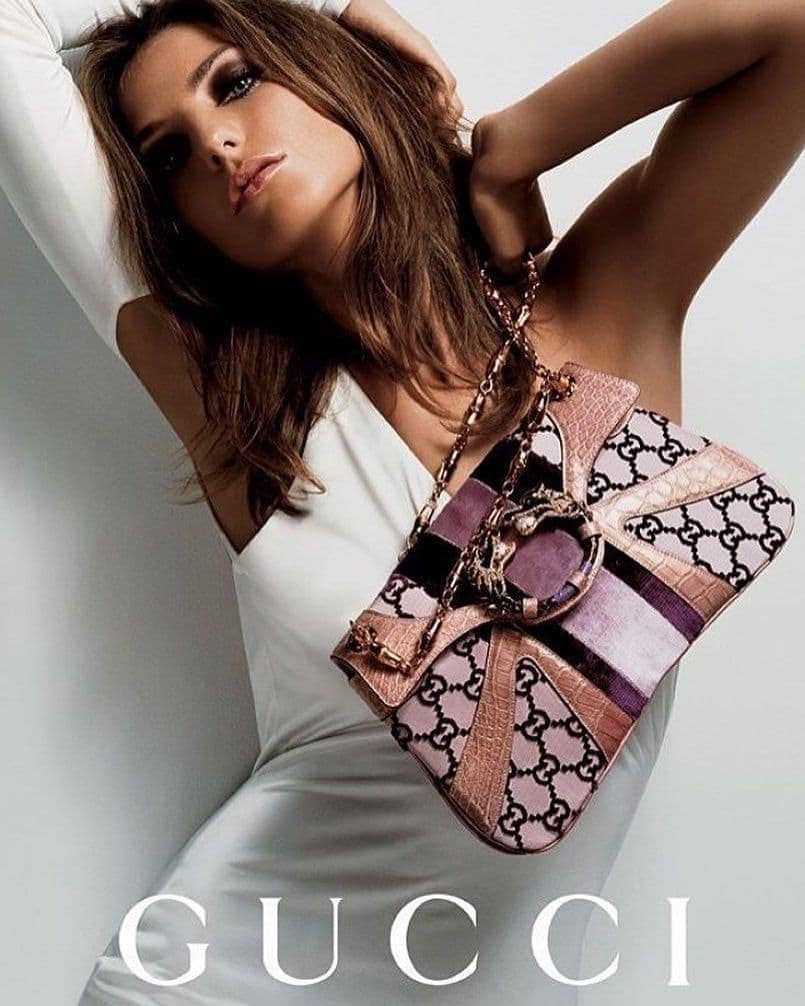 The simplicity of the advertisement's visual style, along with the choice of Werbowy, who notably featured in a 2004 campaign for Tom Ford's Gucci and later became the face of Phoebe Philo's Céline before her retirement in 2016, aligns with Gucci's efforts to reaffirm its high-end image. The luxury brand is navigating a transition from a phase of fashion-driven "reinvention," as described by parent company Kering, to a new chapter focused on "sustainable elevation."
Daria Werbowy was also famously associated with being a muse for Phoebe Philo, and speculation about her return has been intertwined with Philo's own anticipated comeback for months. Philo announced the launch of her eponymous line in 2021 and recently opened her website for registration, building anticipation for her forthcoming debut collection in September. Prior to her time with Philo, Werbowy dominated runways, appeared in numerous campaigns, and graced magazine covers, becoming an iconic figure of her fashion era.
De Sarno, in his Instagram post, fondly recalls that Werbowy debuted in 2003, the same year he began his own career journey at Prada as an assistant.
Daria, we started together in this business in 2003, and here you are with me at the beginning of this new adventure. David, you pictured her at the debut, now you are behind the camera for her comeback.

Sabato de Sarno, Gucci Creative Director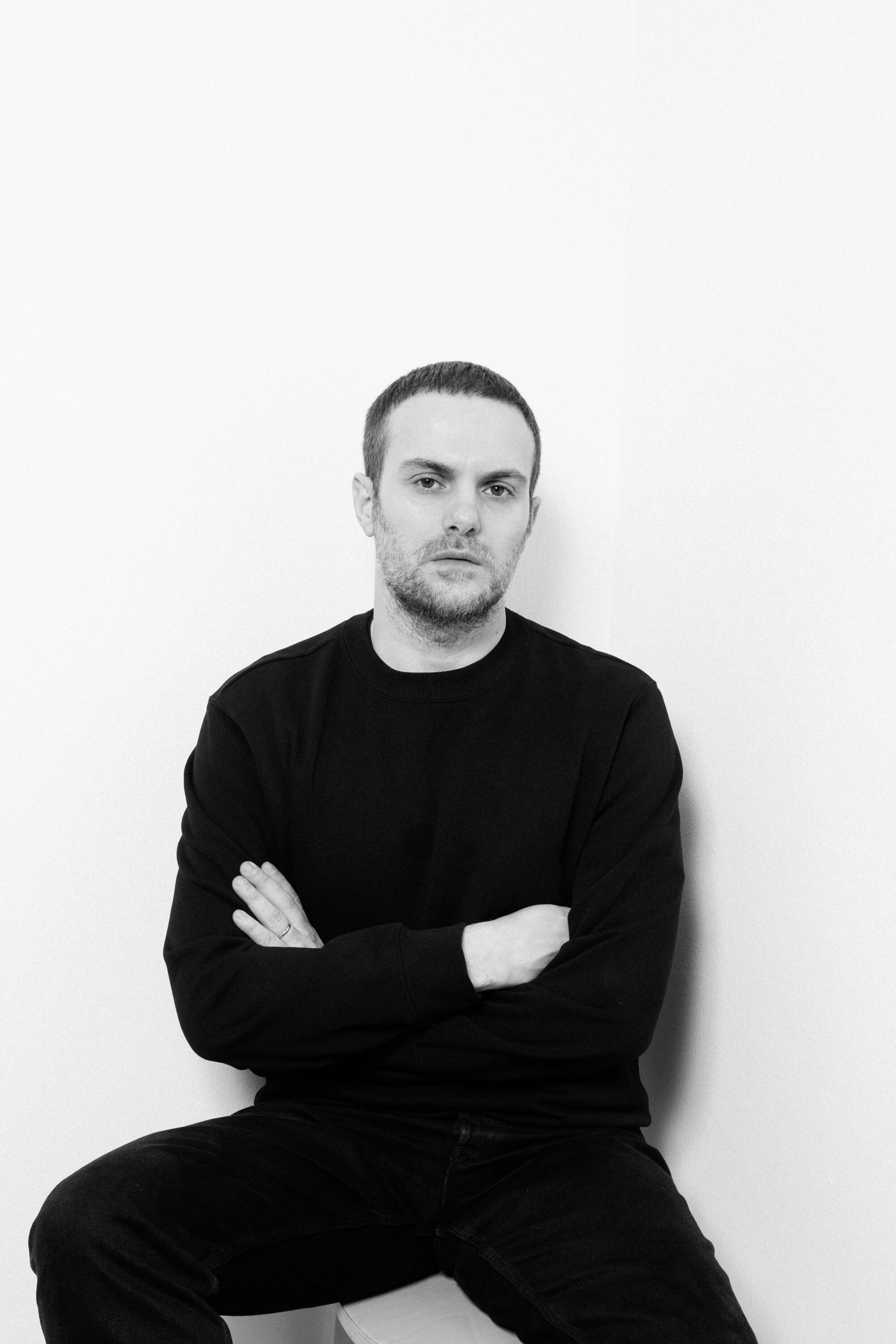 He reminisced, "Daria, we started together in this business in 2003, and here you are with me at the beginning of this new adventure." Die-hard Werbowy fans will also recall that her first major campaign was for Prada's Fall 2003 season, photographed by Steven Meisel. Such enduring designer-model connections are cherished in the fashion world.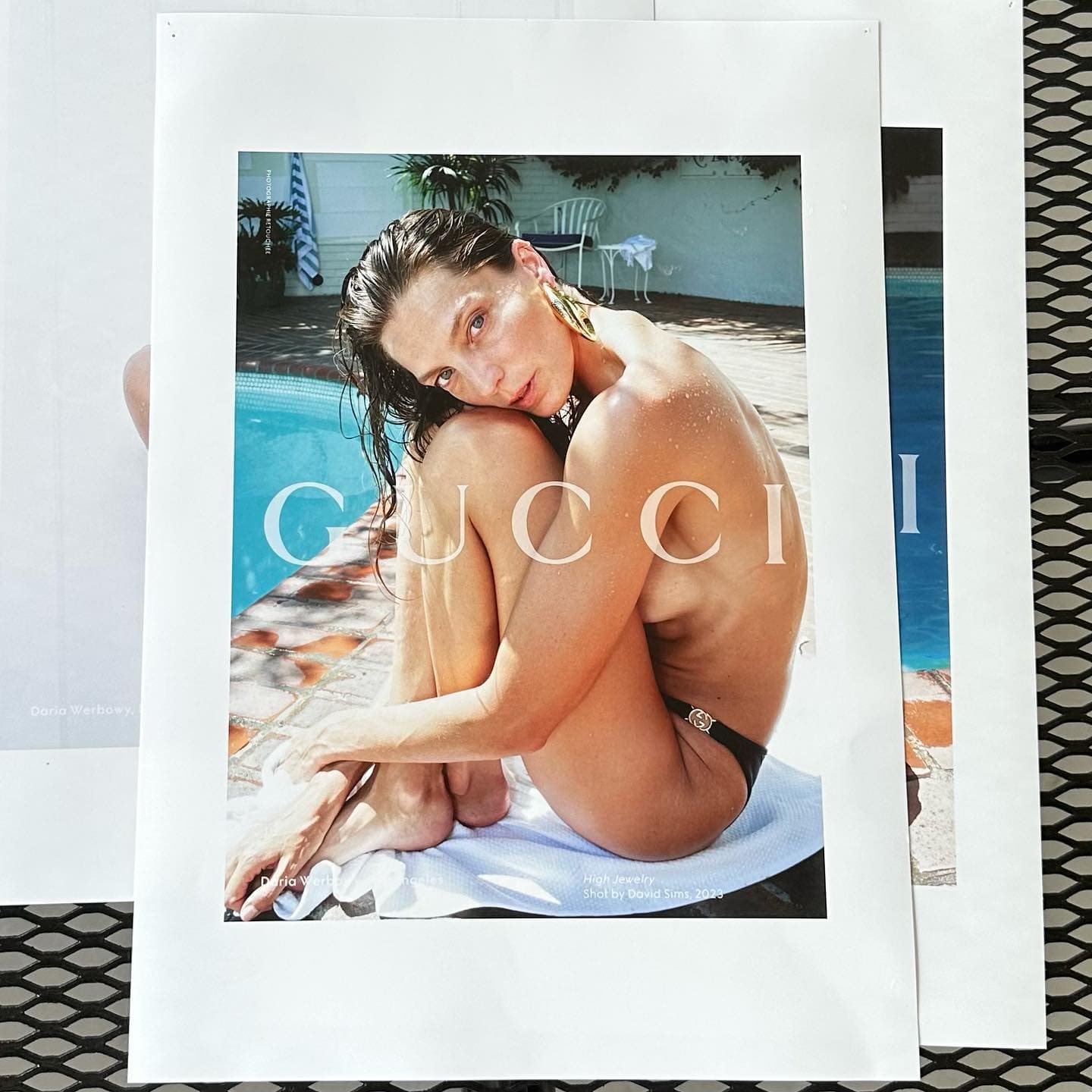 Although the photo is labeled as "High Jewelry" and offers little direct insight into de Sarno's upcoming collection—featuring Werbowy lounging poolside in a black bikini bottom and a striking sculptural golden earring—it exudes a promising atmosphere. The glossy and contemporary photographic style by Sims, combined with Werbowy's presence and the alluring sensuality of the depicted product, invokes a captivating throwback to the early 2000s. Could de Sarno's vision transport us from the current Y2K redux era to a reimagined interpretation of the aughts? The answer awaits in September.
---