A look at the ads from Hedi Slimane for the house of Saint Laurent from Fall 2012 to Fall 2016
No other designer – not even Yves himself – is more responsible for the current design codes at Saint Laurent than Hedi Slimane. He had worked in the label's menswear department in the 90's, and was brought back as creative director in 2012 following a steady decline in sales that ensued after Saint Laurent's passing. Slimane revived the brand by injecting a strong dose of rock-and-roll glamor into the house's Parisian chic identity, as well as initiating the skinny silhouette revolution, and saw it all through a lens of youthful, edgy, and mysterious sensuality. He also revived the house's couture line, and, infamously, dropped "Yves" from the brand's name.
This spirit naturally worked its way into his ad campaigns, which were a significant departure from the diversity and street-wise eclecticism of those of his predecessor, Stefano Pilati. In his signature fashion, Slimane photographed all of his campaigns himself – and if there's one thing his photographic style is, it's consistent. He created a strong, recognizable identity for the brand with moody, black-and-white portraits that made heavy use of interior atmosphere and shadow. Perhaps inspired by Tom Ford, he often found some not-so-subtle (though still more poetic than Ford's overt objectification) ways to work in female nudity.
Recognizing the power of persona, Slimane was the first creative director at the house to really invest in celebrity campaigns. He was especially interested in fashion's connection to the world of music, and created campaigns starring iconic musicians such as Kim Gordon and Beck.
Despite his embrace of youth culture, one of the most glaring aspects of Slimane's ad campaigns is their total lack of diversity. In his four-year archive of campaign images, every single model is white. While this pattern feels anachronistic and problematic for the time, the choice feels especially strange considering the legacy of the house's founder. Yves Saint Laurent was one of the first houses to feel revolutionary, in no small part due to its eponymous founding designer's celebration of racial diversity from the beginnings of his career in the 60's. While some of Slimane's design approach may have been progressive, his fantasy of thin, moody white people felt retrogressive and uninclusive.
When Slimane parted ways with the house in 2016, its leadership fell to creative director Anthony Vaccarello, who would have the difficult task of reconciling the house's current image with the artistic and humanist principles of its origins.
Fall 2012
Photographer Hedi Slimane, Model Anja Rubik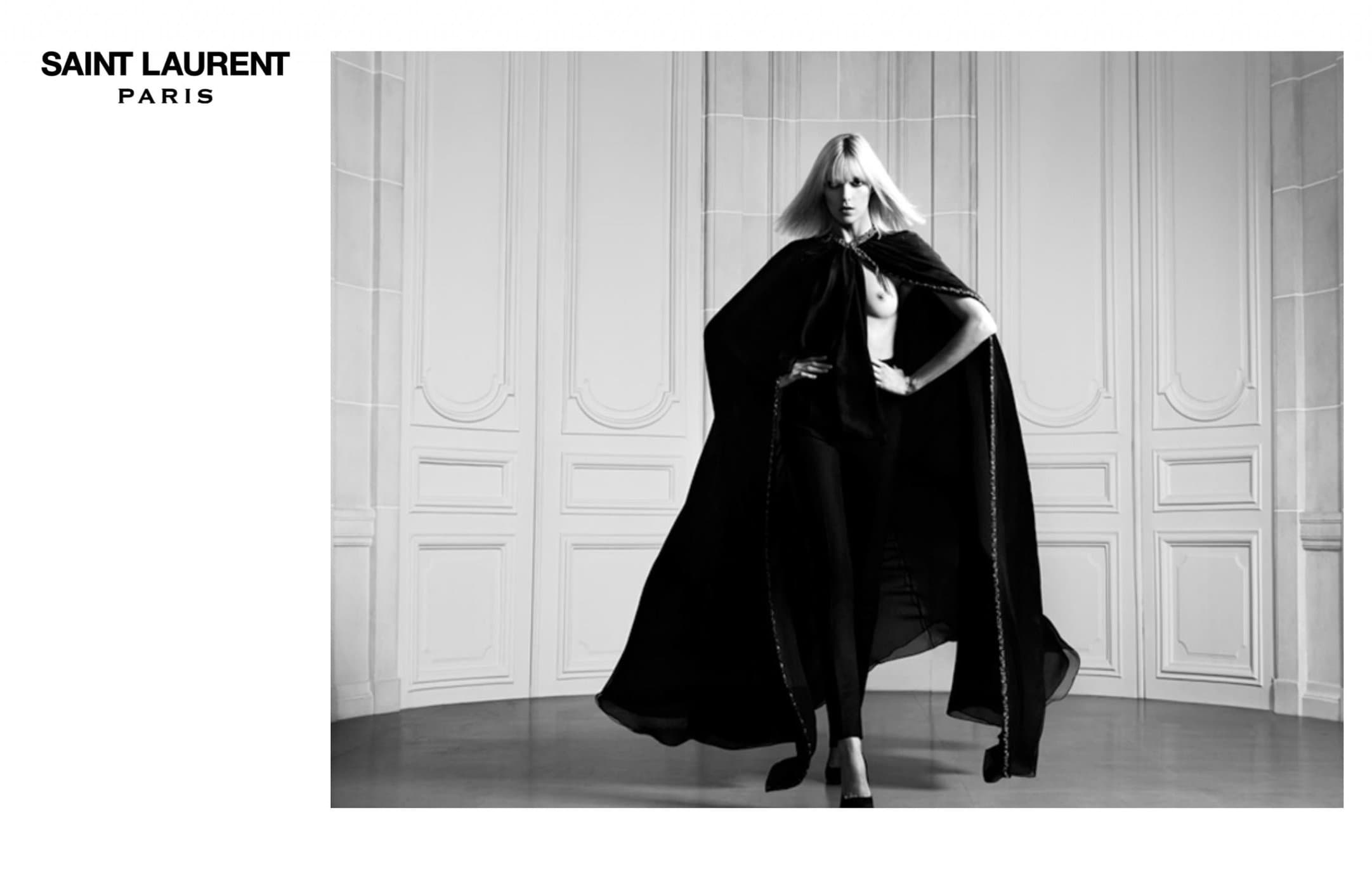 Photographer Hedi Slimane, Models Aline Weber, Hanne Gaby Odiele, Jacquelyn Jablonski, & Tom Burke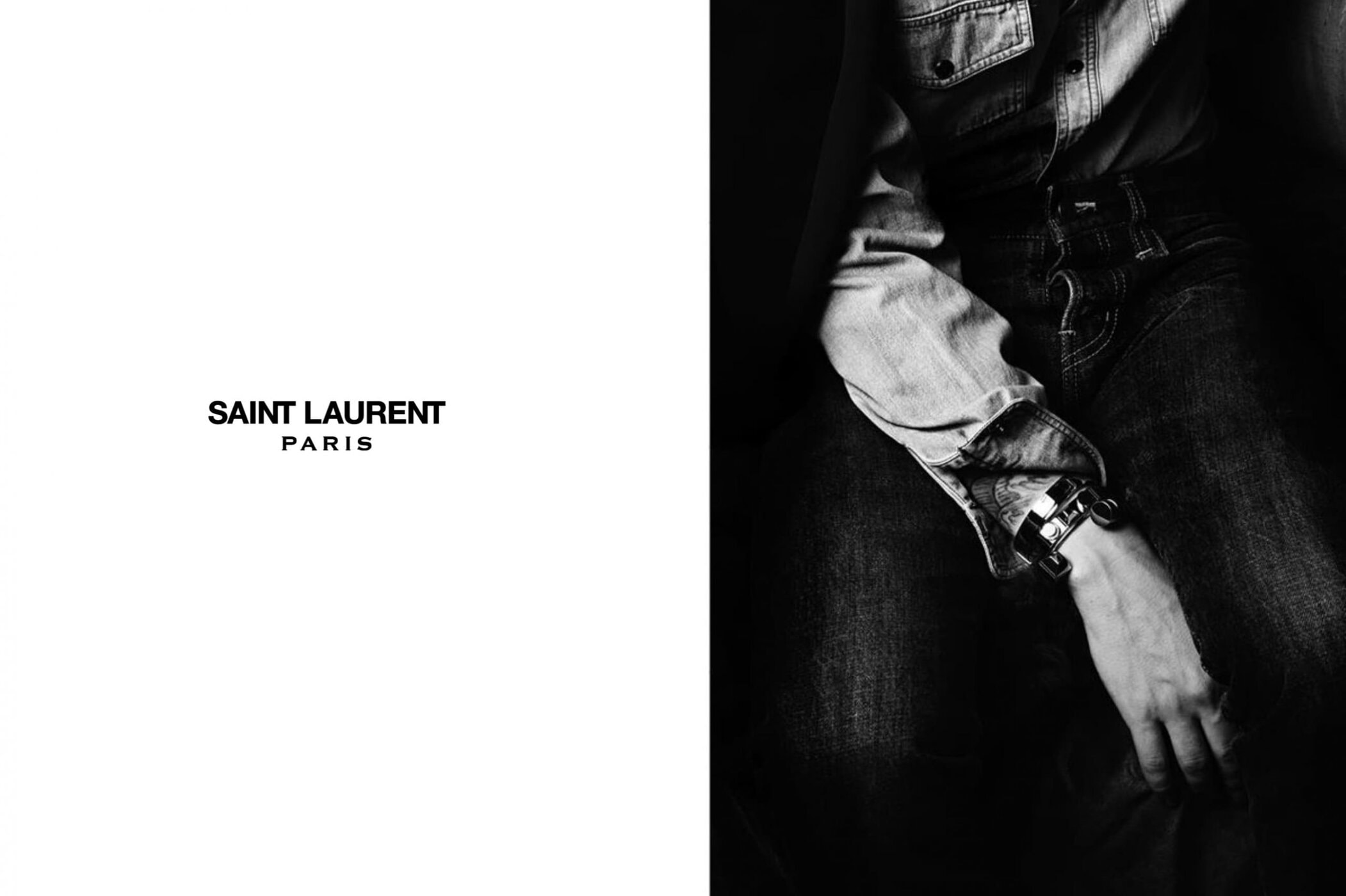 Spring 2013
Photographer Hedi Slimane, Models Edie Campbell & Beck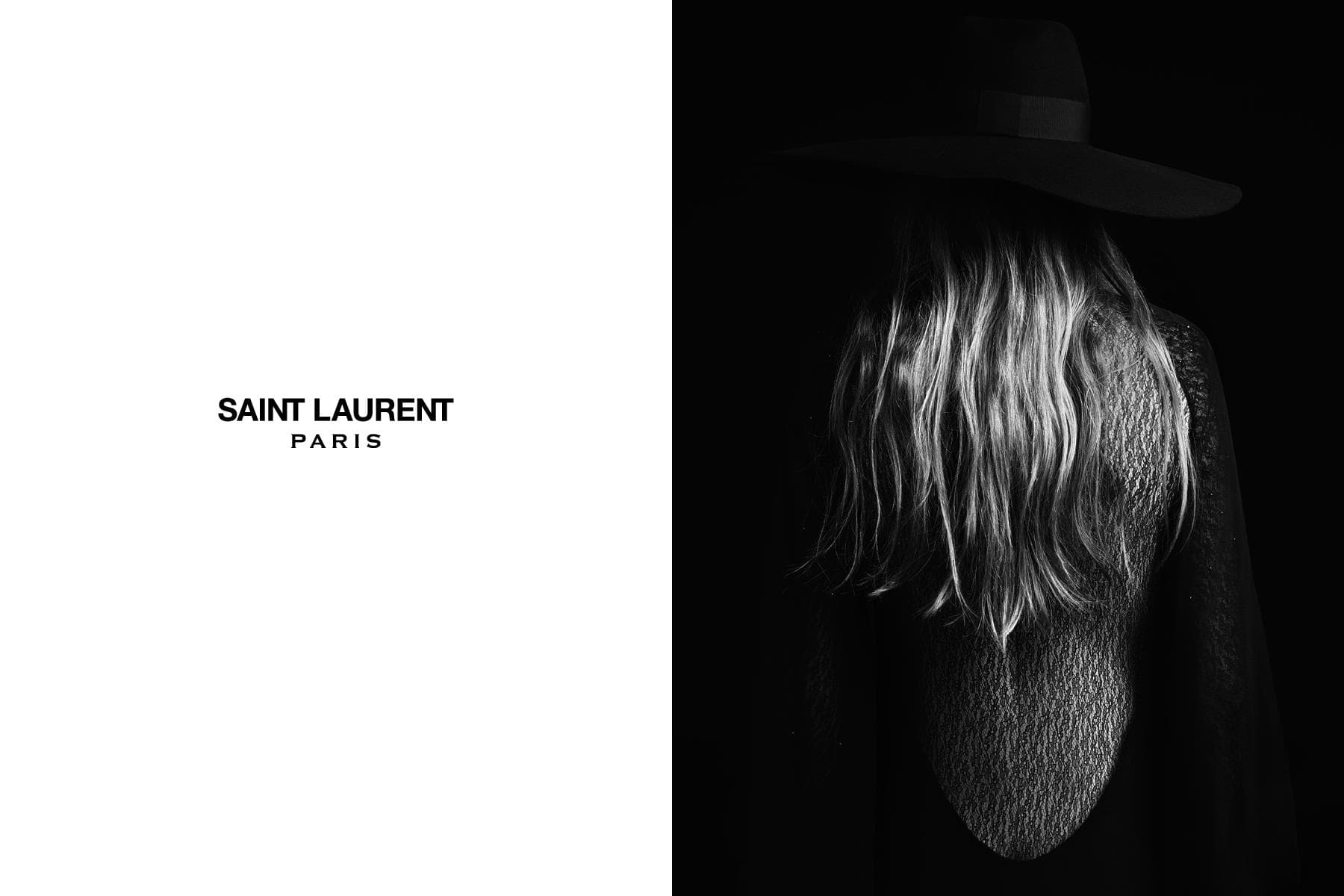 Photographer Hedi Slimane, Model Julia Nobis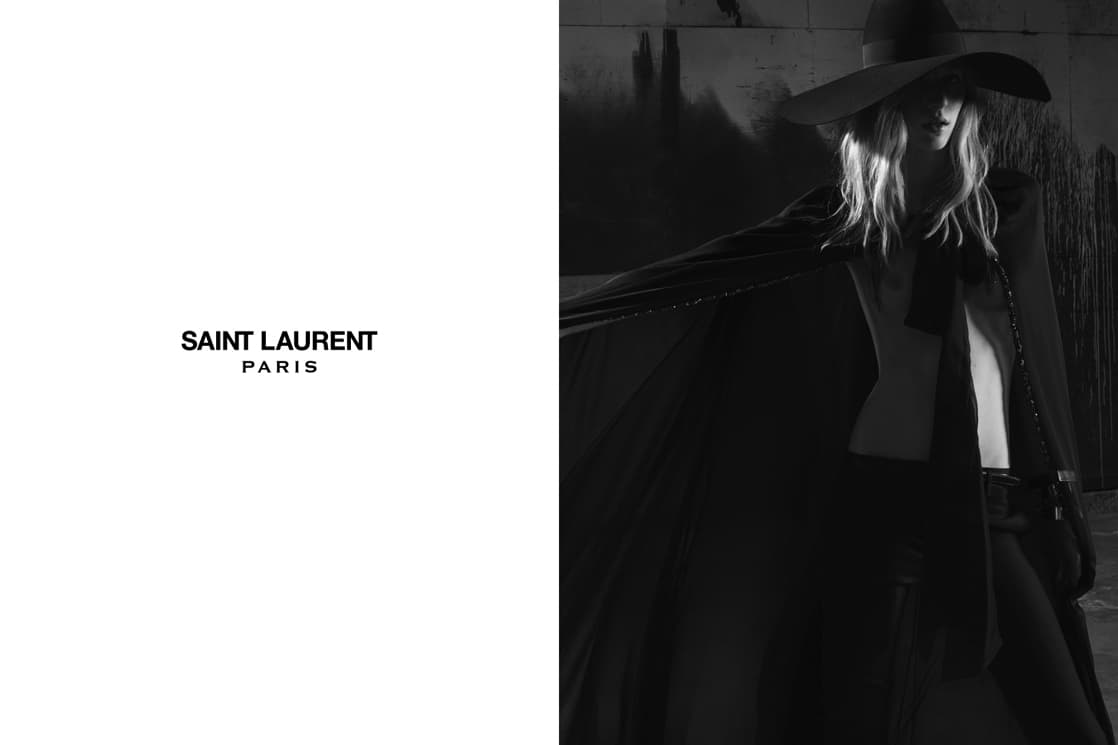 Photographer Hedi Slimane, Talents Kim Gordon, Marilyn Manso, Courtney Love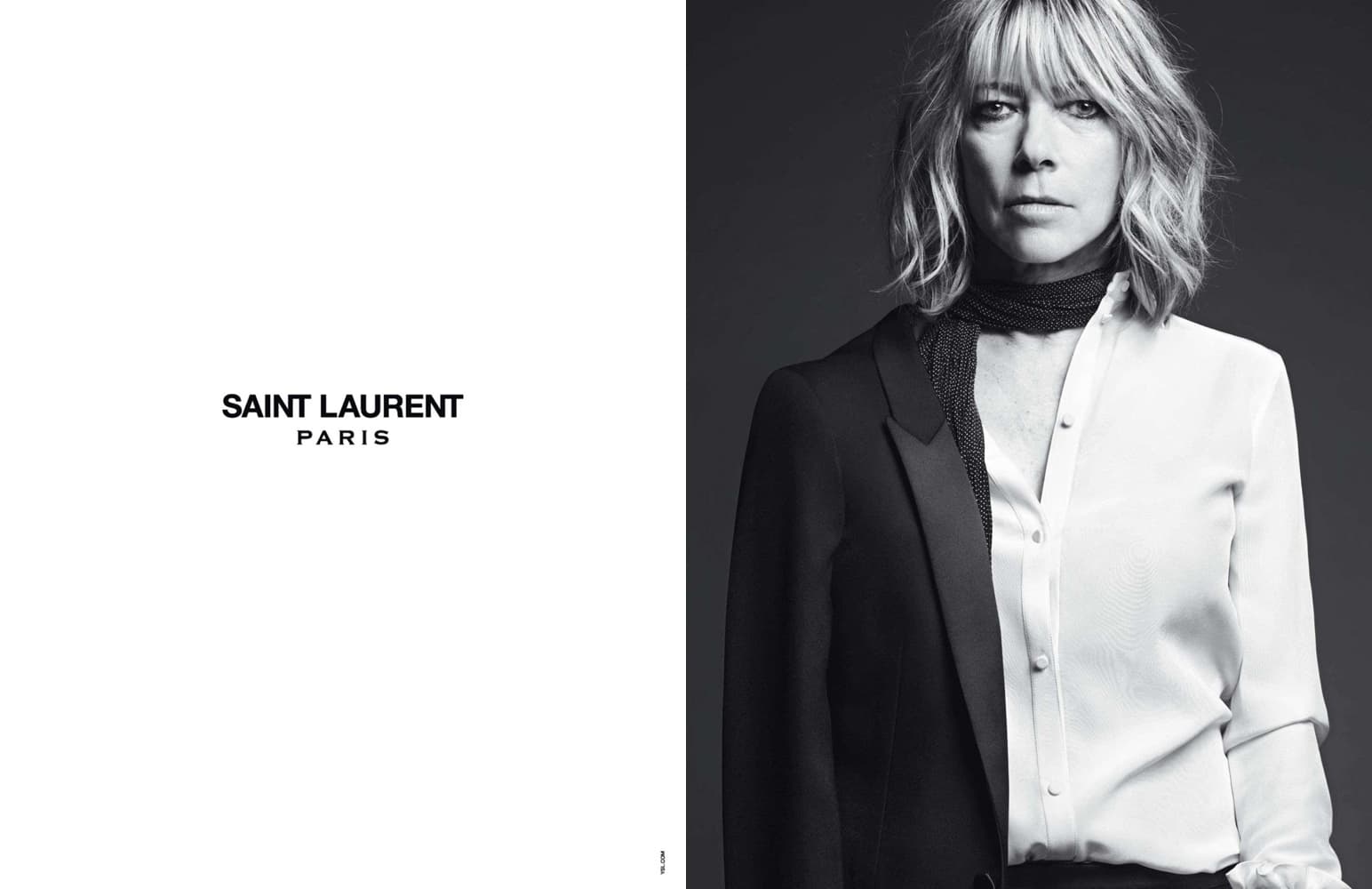 Fall 2013
Photographer Hedi Slimane, Model Freja Beha Erichsen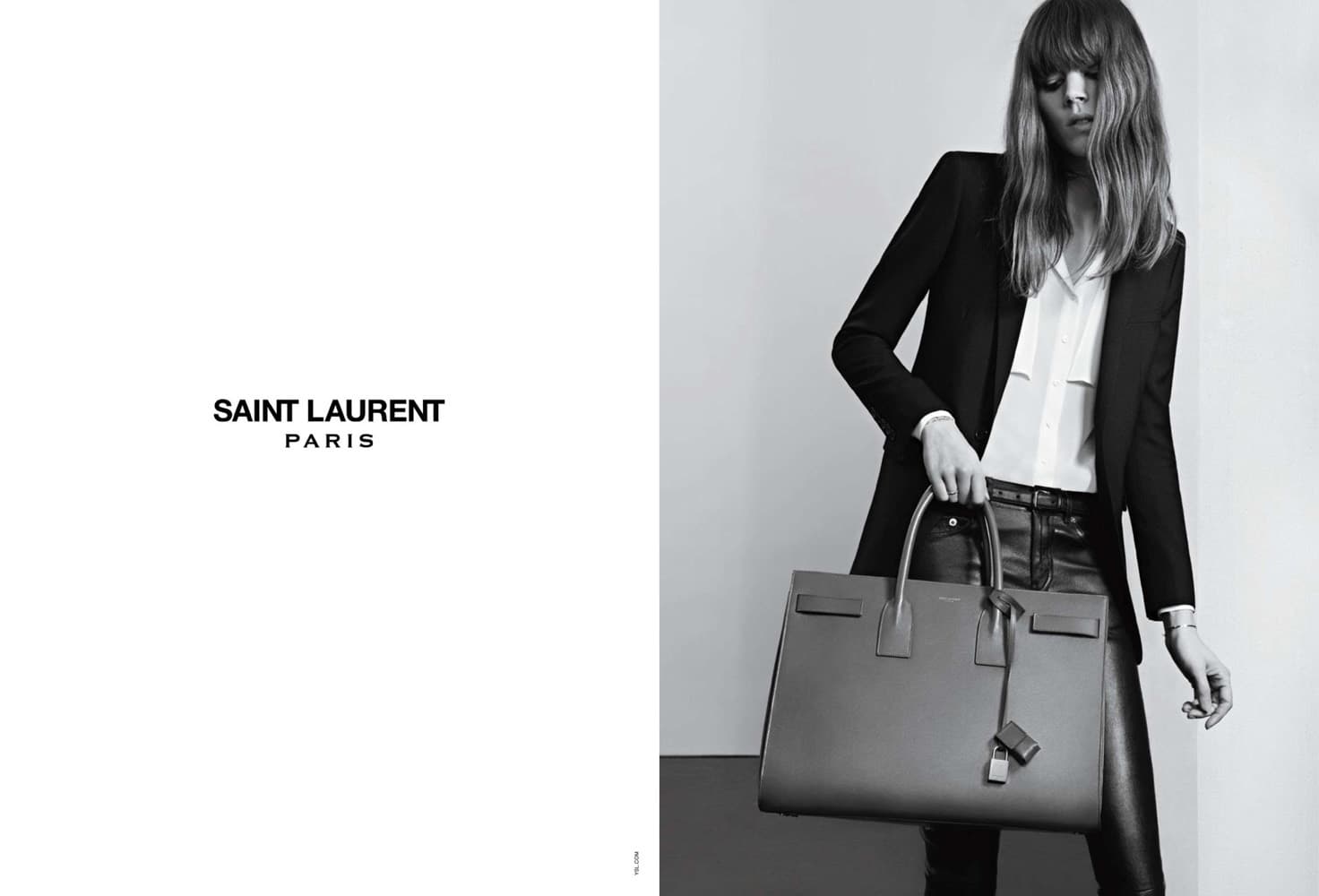 Photographer Hedi Slimane, Models Cara Delevingne, Zachary Cole Smith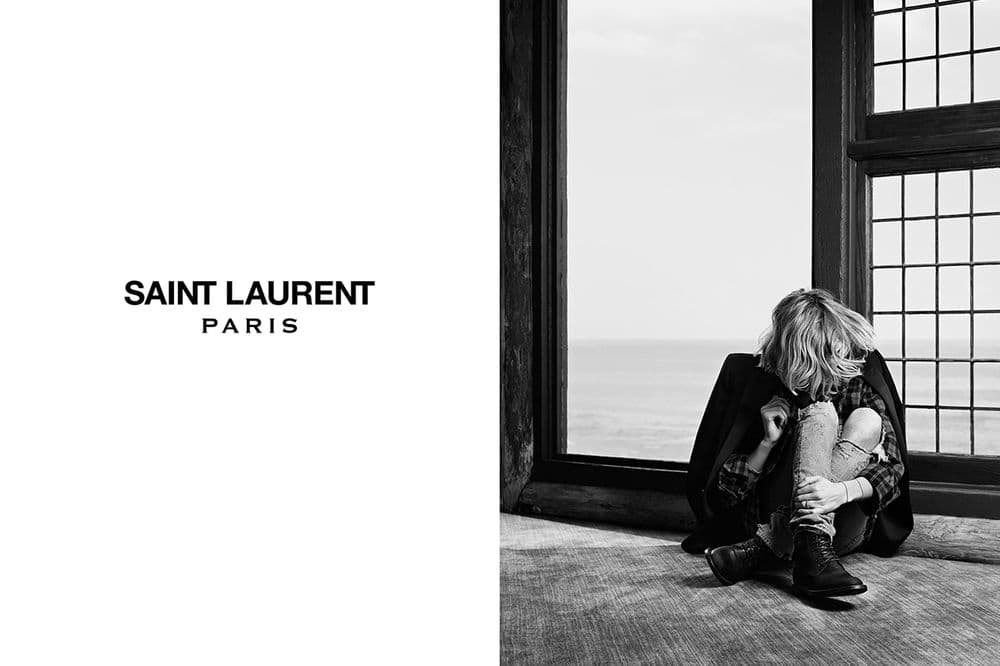 Spring 2014
Photographer Hedi Slimane, Models Nastya Sten, Nathan Westling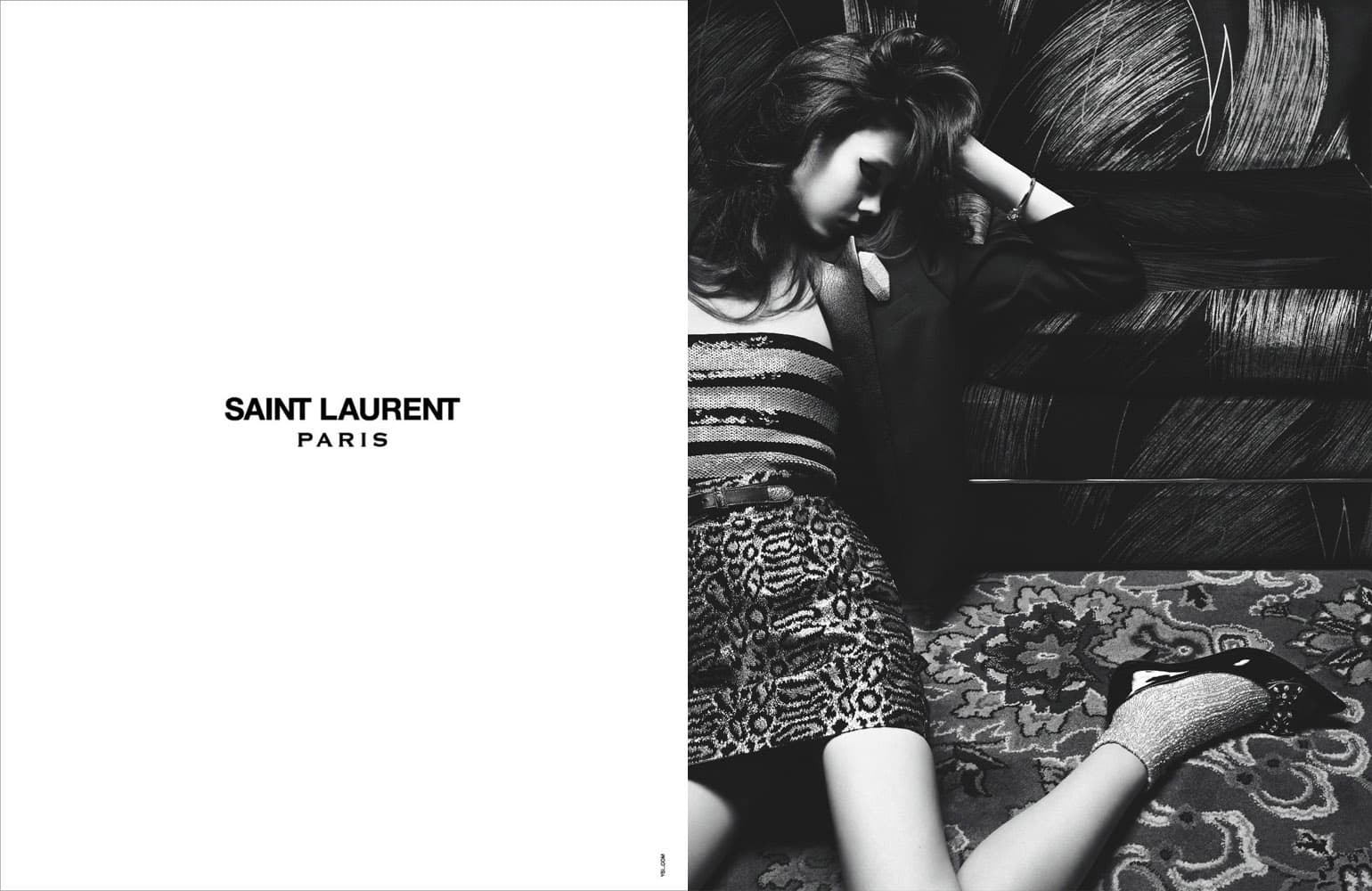 Fall 2014
Photographer Hedi Slimane, Model Valery Kaufman
Photographer Hedi Slimane, Models Jack Dalby, Jake Smallwood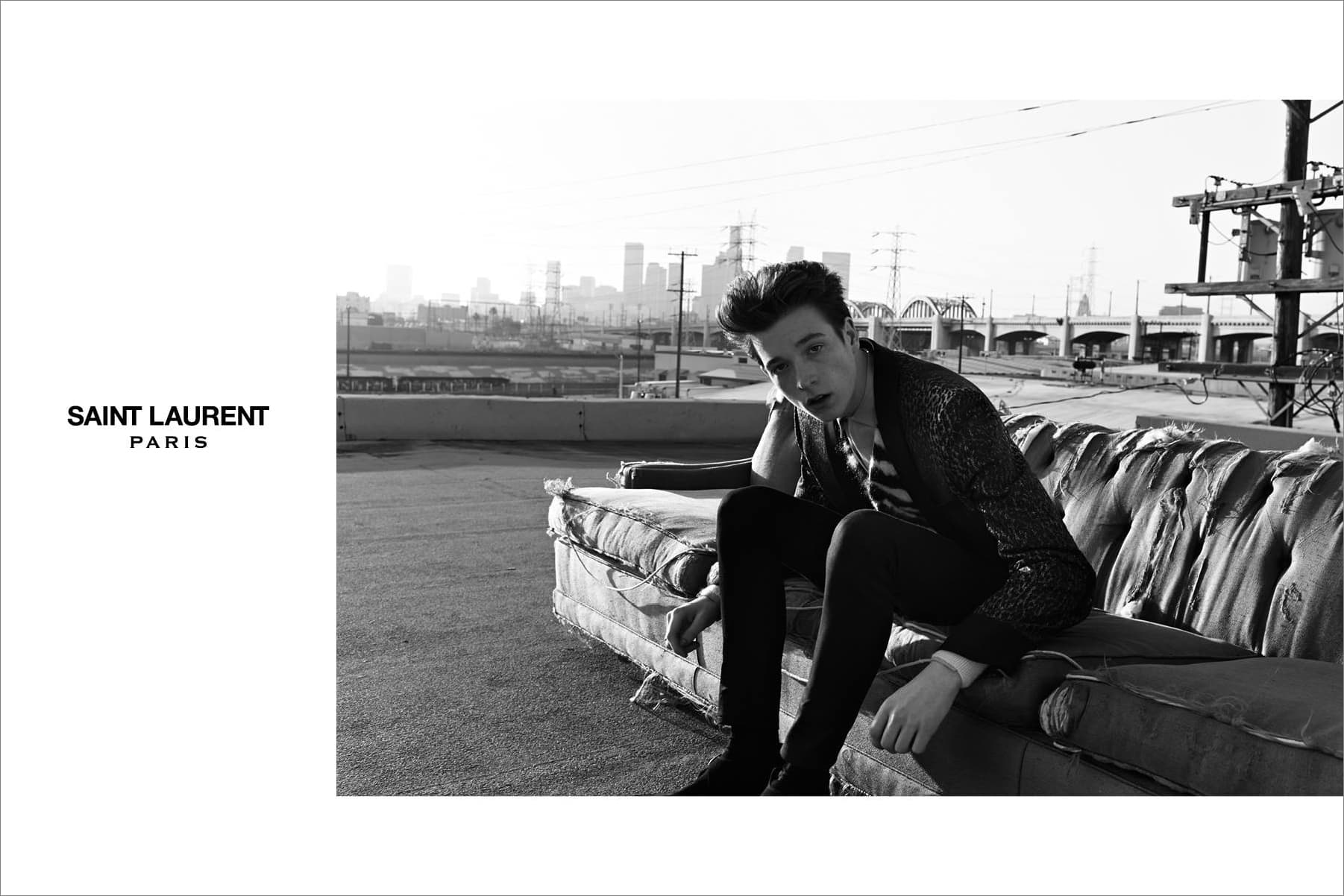 Spring 2015
Photographer Hedi Slimane, Model Julia Cumming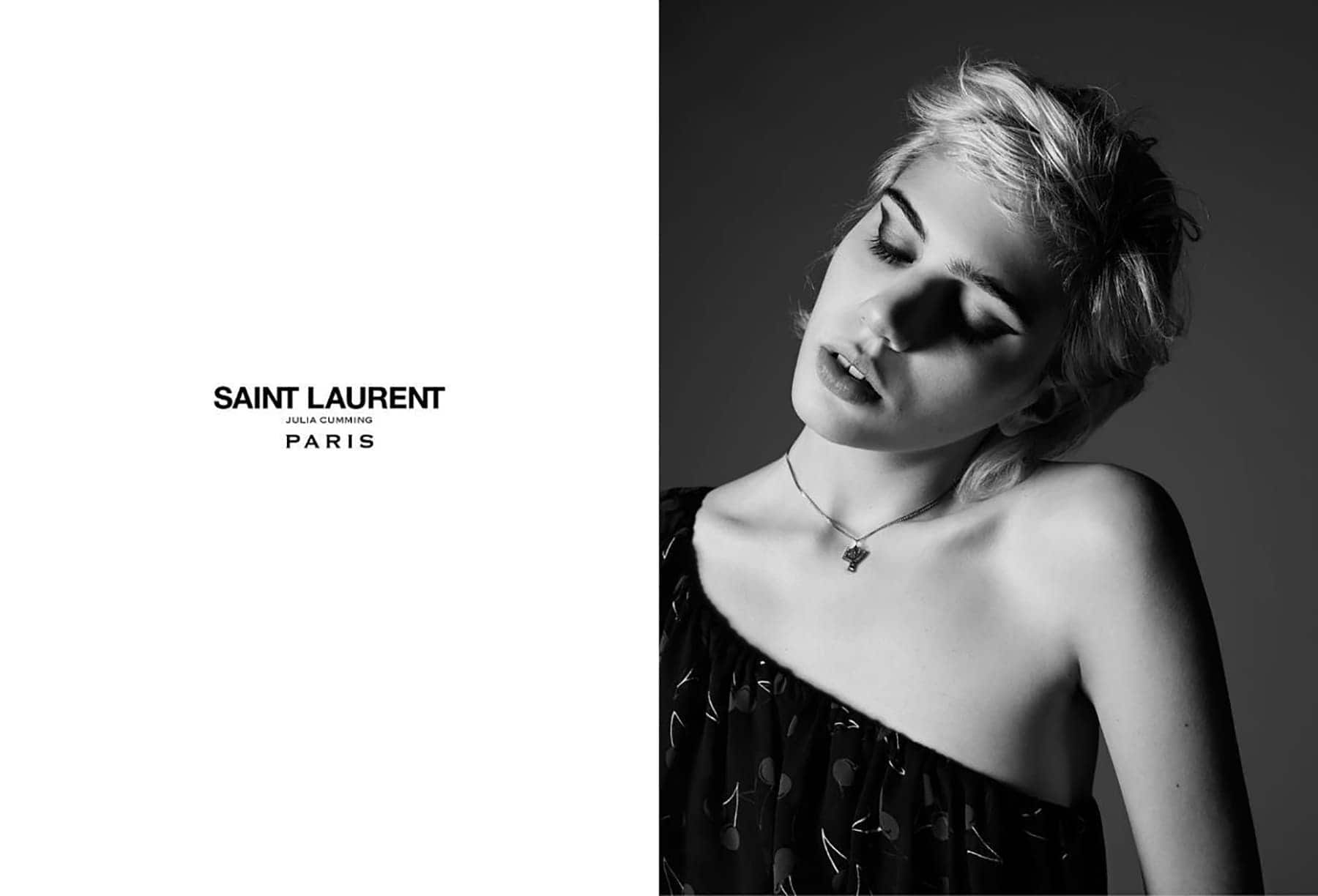 Photographer Hedi Slimane, Models Kiki Willems and Marjan Jonkman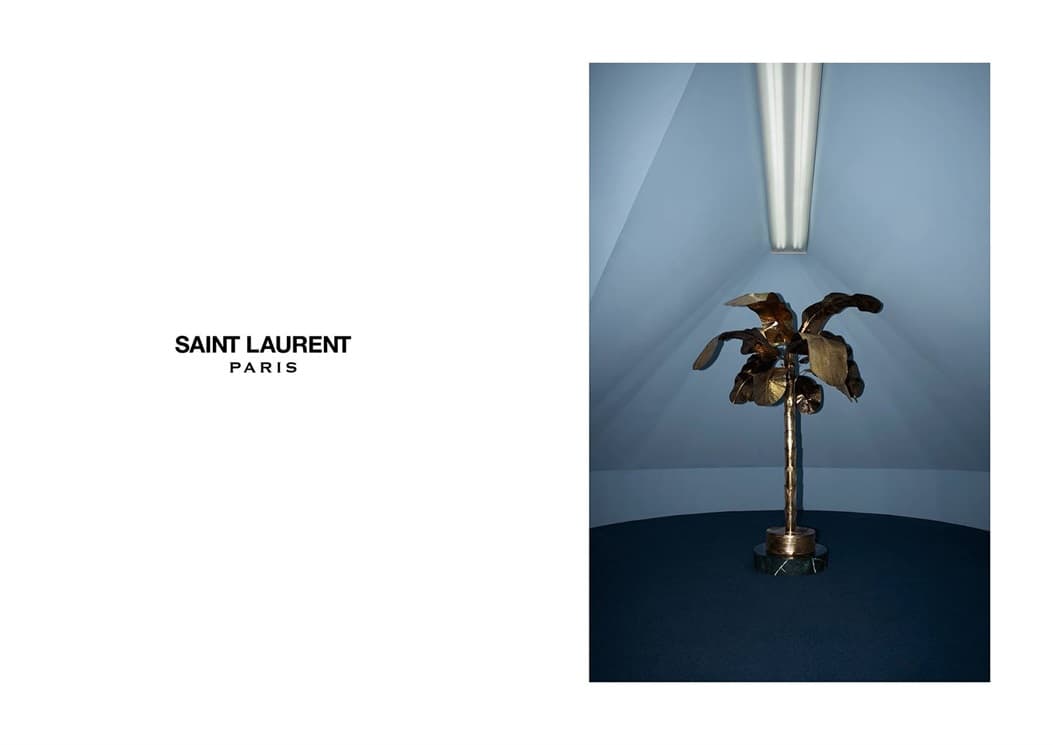 Fall 2015
Photographer Hedi Slimane, Model Katy Dron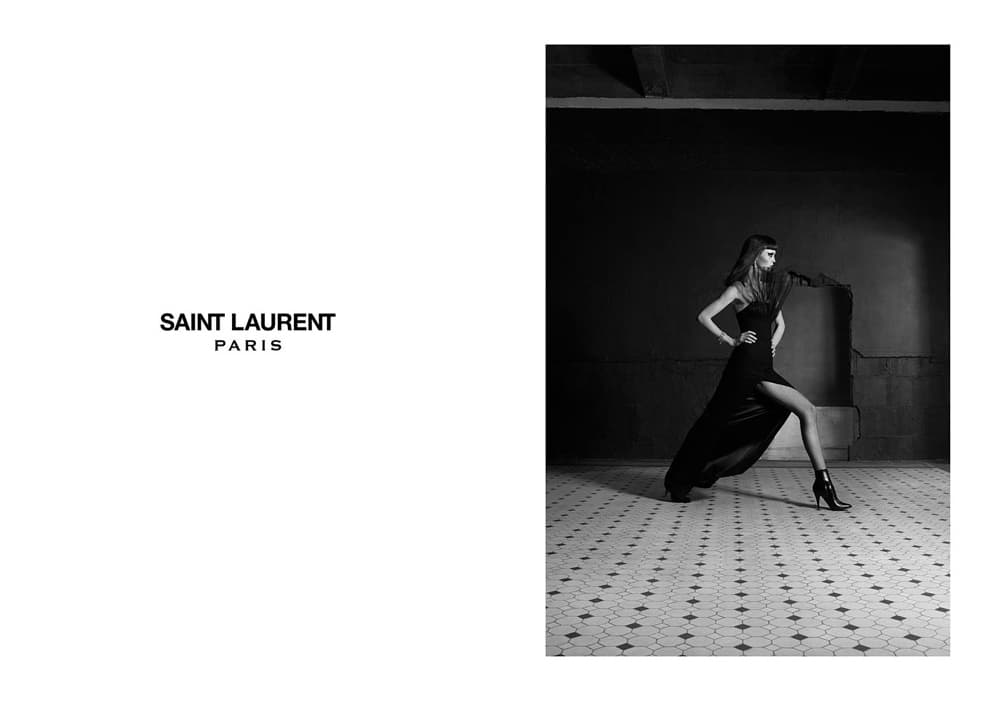 Spring 2016
Photographer Hedi Slimane, Models Cara Delevingne, Celine Bouly, Veronika Vilim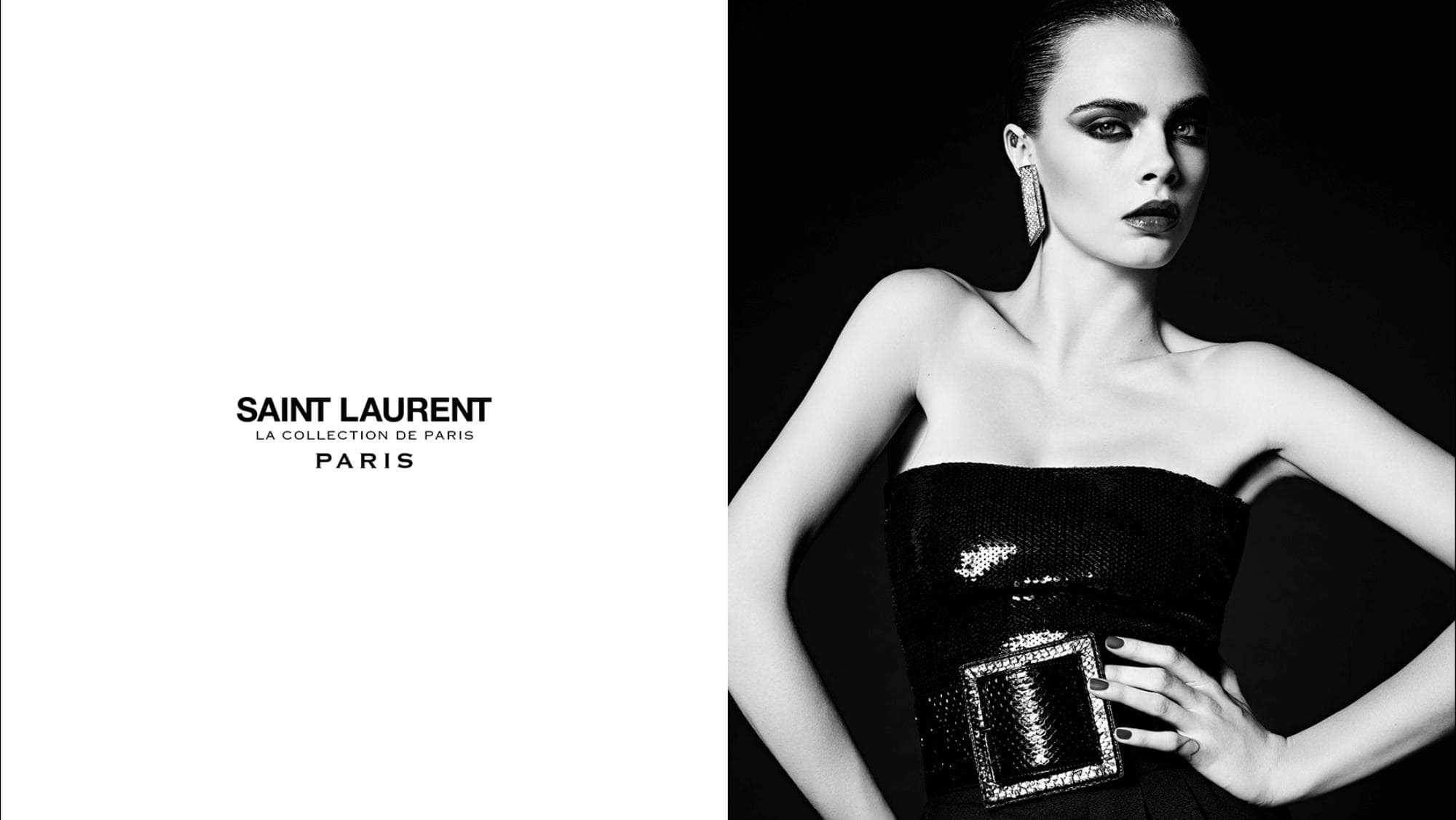 Photographer Jane Birken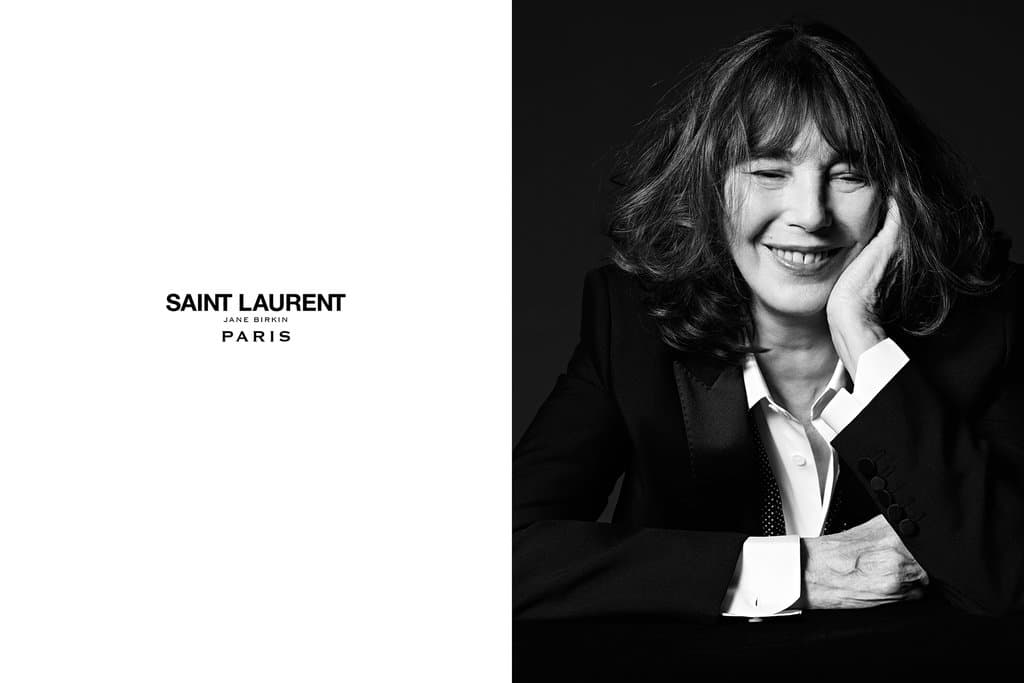 Photographer Hedi Slimane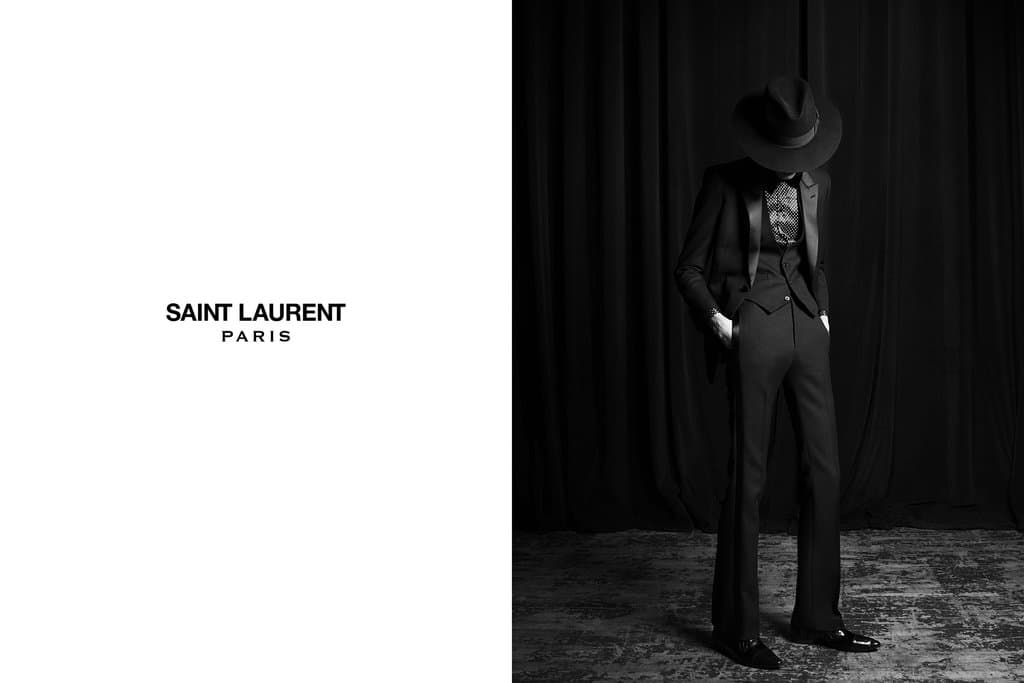 Photographer Hedi Slimane, Models Grace Hartzel, Lili Sumner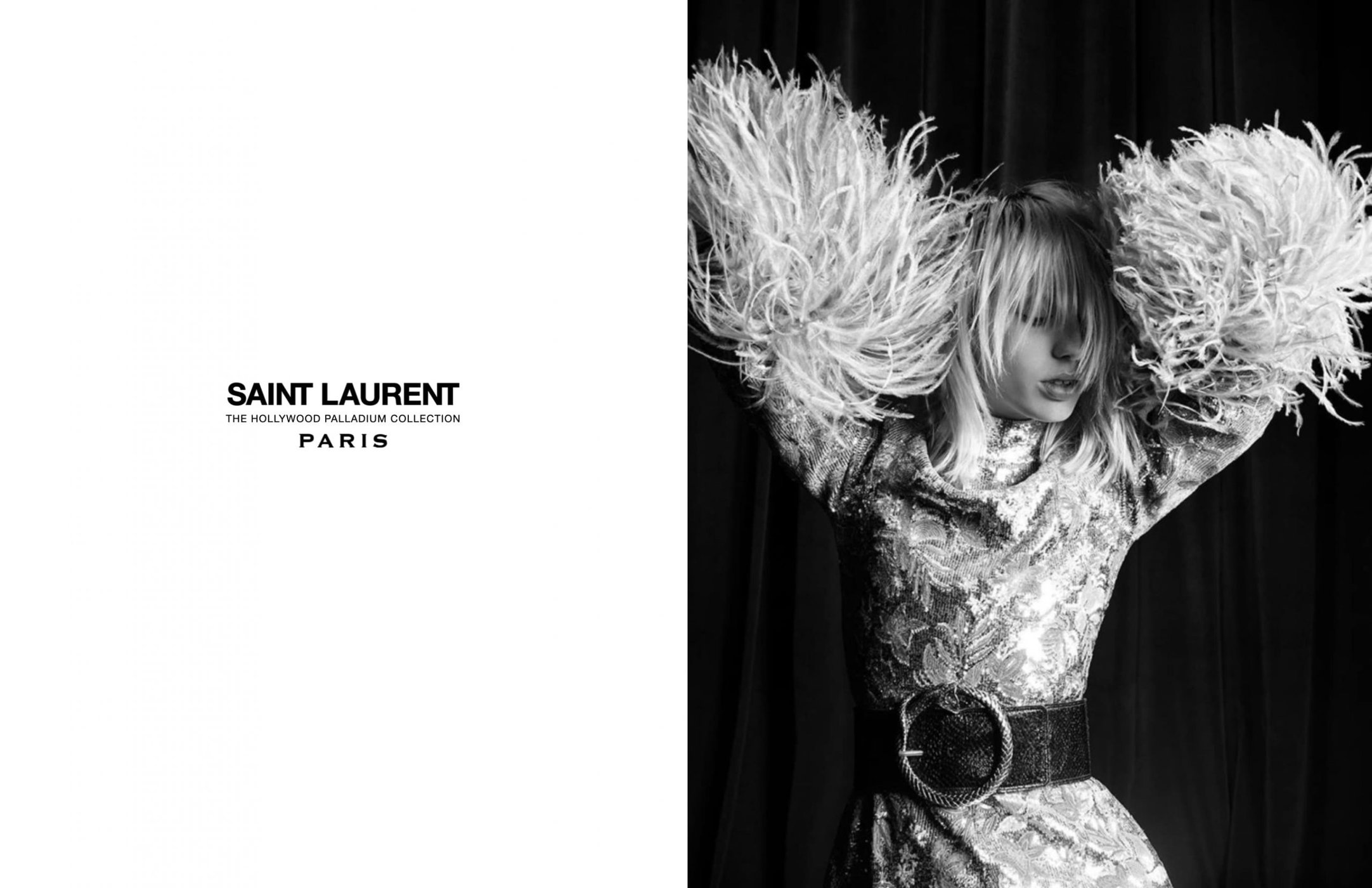 Photographer Hedi Slimane
Fall 2016
Photographer Hedi Slimane, Model Helena Severin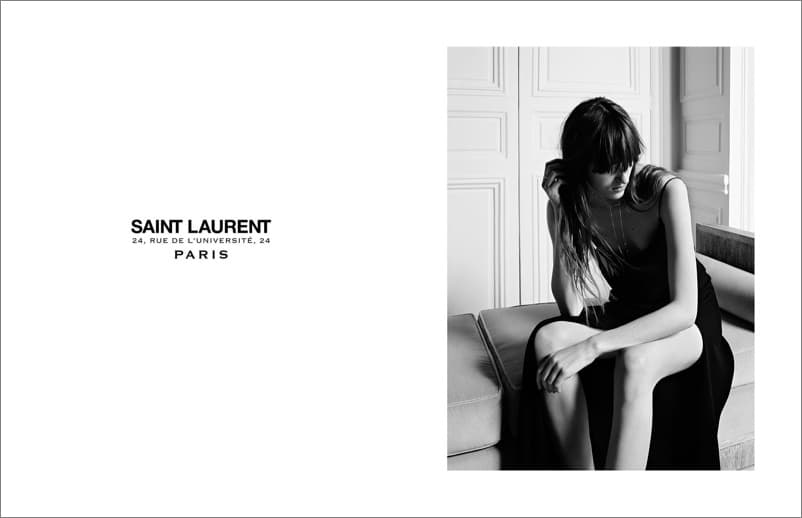 ---