Review of Saint Laurent Fall 2021 Ad Campaign by Creative Director Anthony Vaccarello with
Photographer David Sims and talent Abbey Lee, Konrad Bauer, Talia Ryder, Indya Moore, Sihana Shalaj, and Béatrice Dalle
Saint Laurent revels in the drama of dressing with a new Fall 2021 campaign lensed by photographer David Sims.
Sims' crisp studio portraiture allows the collection's elongated silhouettes to speak sharply for themselves, but he also manages to subtly draw all the drama and tension out of the stylish spirit of chic rock-and-roll royalty.
While the photographer's perfectly executed black-and-white studio portraits are standard fare for Saint Laurent campaigns, this one feels especially expressive thanks to its talented cast. Several of these talents are actors, but even those who are just models really bring the expressive physicality, like how Sijana Shalaj so perfectly embodies the rakish, dynamic attitude of Vaccarello's tight-booted silhouette.
Meanwhile, the pair of short films put the actors to work. Indya Moore's sees the actor epically fall in super slow motion, exuding coolness and drama while showing off that sparkly top to the fullest. Meanwhile, the video with Béatrice Dalle sees the French actor melting down for a full minute, like a Greek tragic heroine who has just gotten the worst news of her life, while Mozart's Lacrimosa weeps in the background. Maybe someone told her summer is almost over.
But with Fall campaigns as cool as these, we're excited to step out in any weather.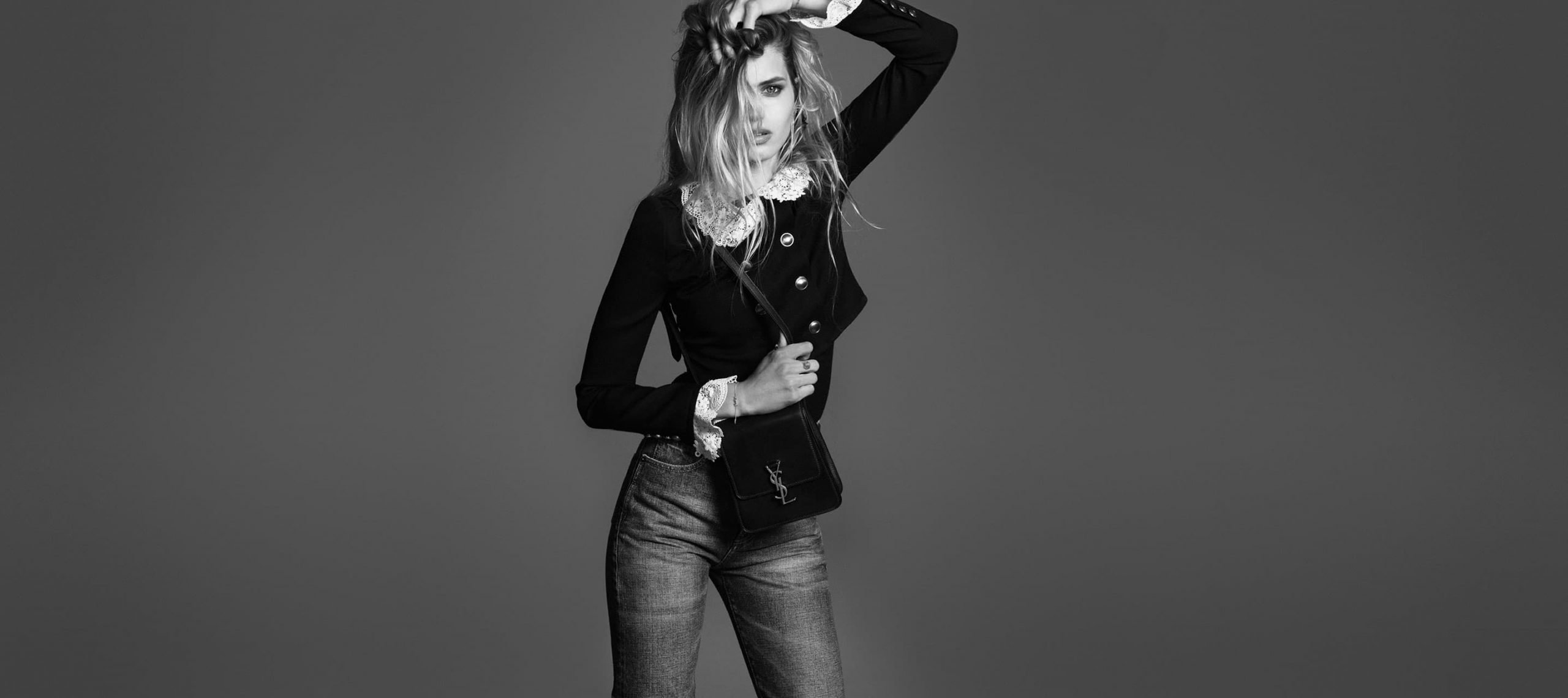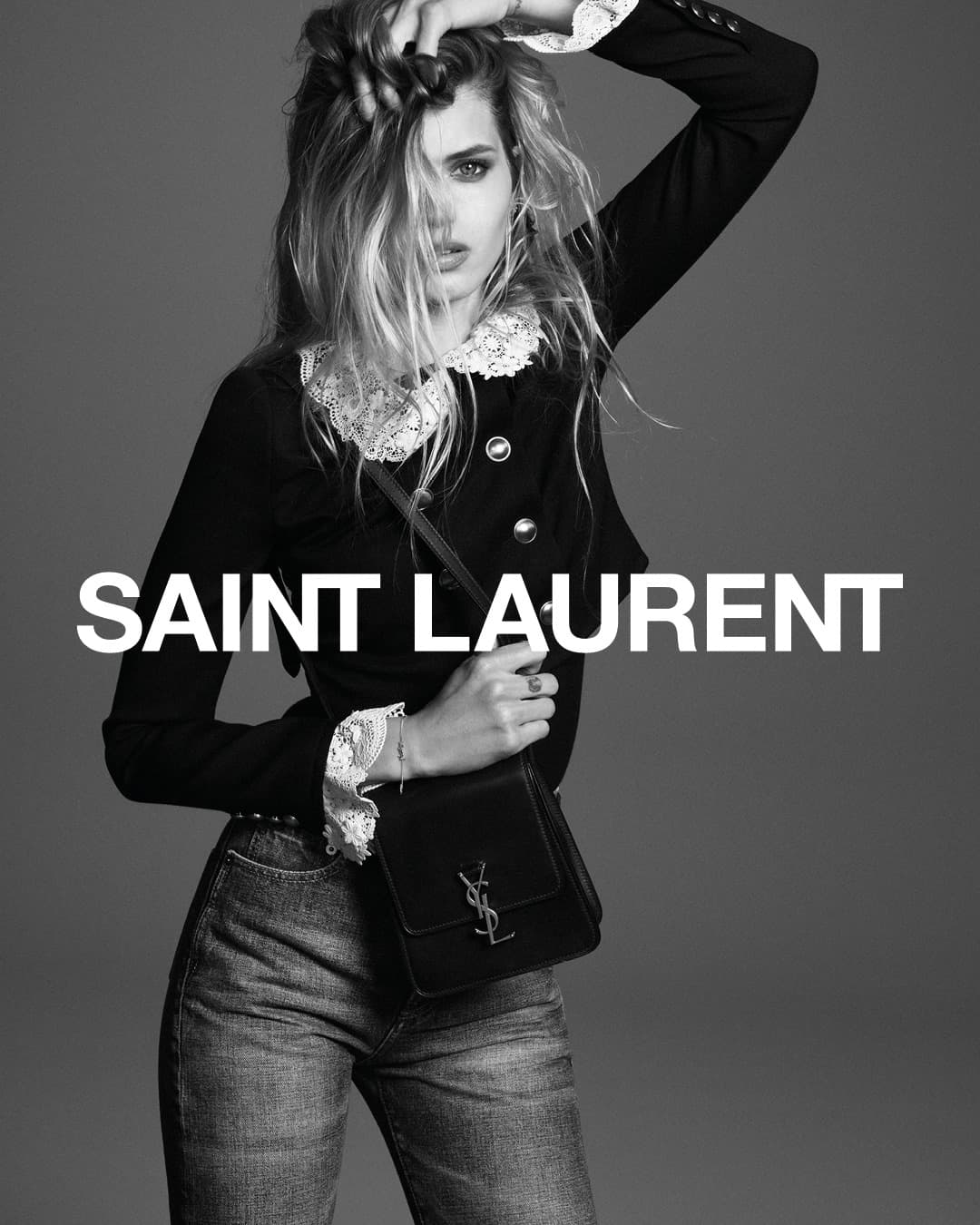 Saint Laurent Creative Director | Anthony Vaccarello
Photographer | David Sims
Talent | Abbey Lee, Konrad Bauer, Talia Ryder, Indya Moore, Sihana Shalaj, and Béatrice Dalle

---