---
Saint Laurent turns up the sun-drenched sex appeal for a new campaign in celebration of Rive Droite, the brand's new curated and creative retail space.
With photography by Henrik Purienne, the campaign draws its energy from the sunlight. Purienne is keenly sensitive to the way the light plays off of water, metallic fabric, and skin, and he distills these elements into a dazzling and sensual series of images that feel like hazy memories of a heady day at the beach. An appearance of the notorious YSL condom tucked into a string bikini is especially piquant.
Also making an appearance is a vintage record from the Rive Droite library, a curated online store of vintage books and vinyl which launches in tandem with the retail space. The appearance of this musical artifact lends the story a soundtrack, a brilliant move which is otherwise impossible in the medium of still photography.
This is not a campaign for clothes, but for a mood, a memory, a lifestyle. Saint Laurent is wise to craft such a campaign for the launch of a creative retail space, presenting itself not as a brand, but as a creative partner, a friend that can help us create our own story, or lend music to it.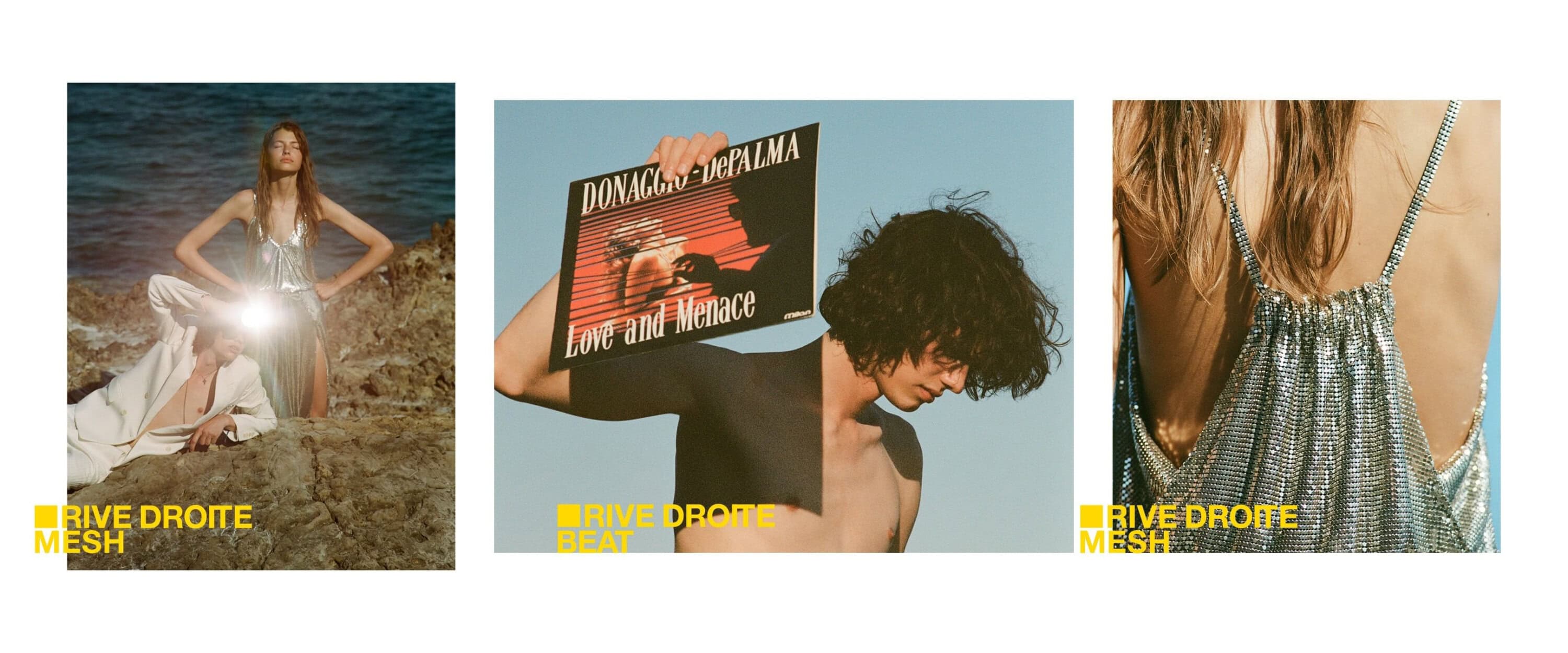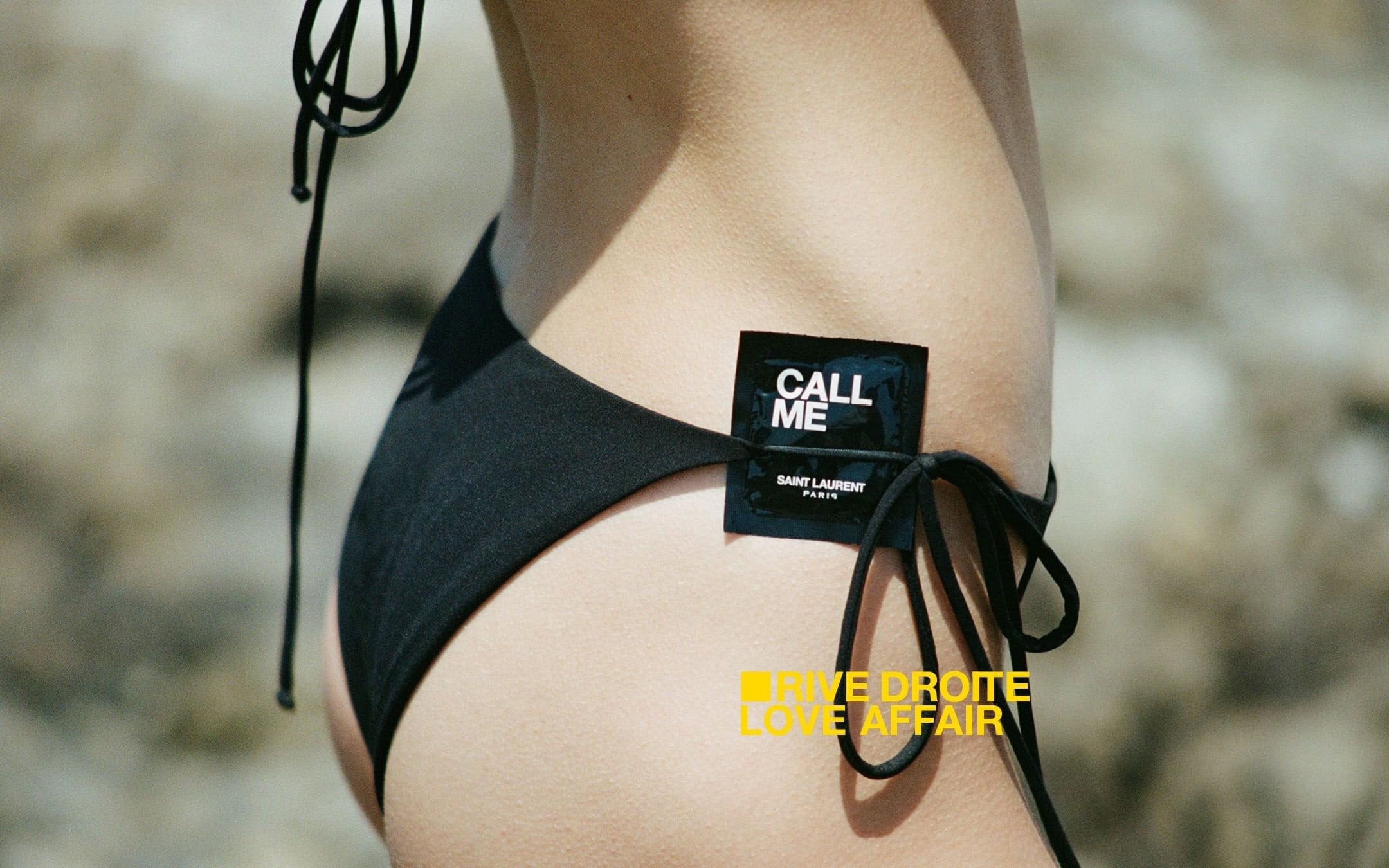 Saint Laurent Creative Director | Anthony Vaccarello
Photographer | Henrik Purienne
Models | Mathilde Sofie Hess Henning & Erin Mommsen
Stylist | Veronique Didry
Hair | Pawel Solis
Makeup | Mayumi Oda
Casting Director | DM Casting – Piergiorgio Del Moro & Samuel Ellis Scheinman
---