---
Review of Saint Laurent 'Summer of '21' Ad Campaign Film by Director Gaspar Noé & Saint Laurent Creative Director Anthony Vaccarello
Saint Laurent taps iconic modern filmmaker Gaspar Noé for a new campaign that is so stylish it's scary. Combining an aesthetic sensitivity with his obsession for the technical elements of cinema, Noé creates a work that is at once an artistically elevated fashion film and a moving portrait of the mysteries of contemporary femininity.
The film's style feels influenced by both Noé's own work as well as Dario Argento's psychological horror classic Suspiria. The influence of the latter can be felt in the film's color grading and theme of cultish, ritualized womanhood.
But Noé's penchant for avant-garde surrealism and contemporary technical aspects is firmly present as well, and we can see many technical and thematic similarities to his most recent film project, Lux Aeterna. That film – a sort of mockumentary-cum-essay-on-cinema centering on Béatrice Dalle, Charlotte Gainsbourg, and witchcraft – actually developed out of his work for a commission from Saint Laurent.
The film begins with classic horror vibes: in a dark forest, a lone woman screams as she runs away from some unseen terror. Soon she comes across a stately yet ominous mansion, and takes shelter inside. She discovers the house to be occupied by other young women who lounge about in silent opulence, seeming to possess some secret knowledge. The iconic and infinitely talented Charlotte Rampling portrays the house's domineering and self-obsessed mistress, who assembles her girls in a velvet-seated theater for the strange one-woman performance that ends the film.
Like a long dream or an uncomfortable acid trip, there is a sense of foreboding and mysterious tension coupled with scintillating visuals.
The feeling takes on an interesting expression through the rich color scheme of deep red, black, and gold. Lavish interior decorating deepens the sense of sinister decadence.
The film doesn't attempt to send any explicit message, but does subtly point out connections between our expectations of femininity and the idea of social performance. While it doesn't quite deliver the climax toward which it feels like it is building, the short film is a masterpiece of style and tone. Is Saint Laurent showing us a dream, or a nightmare? Either way, we don't want to wake up.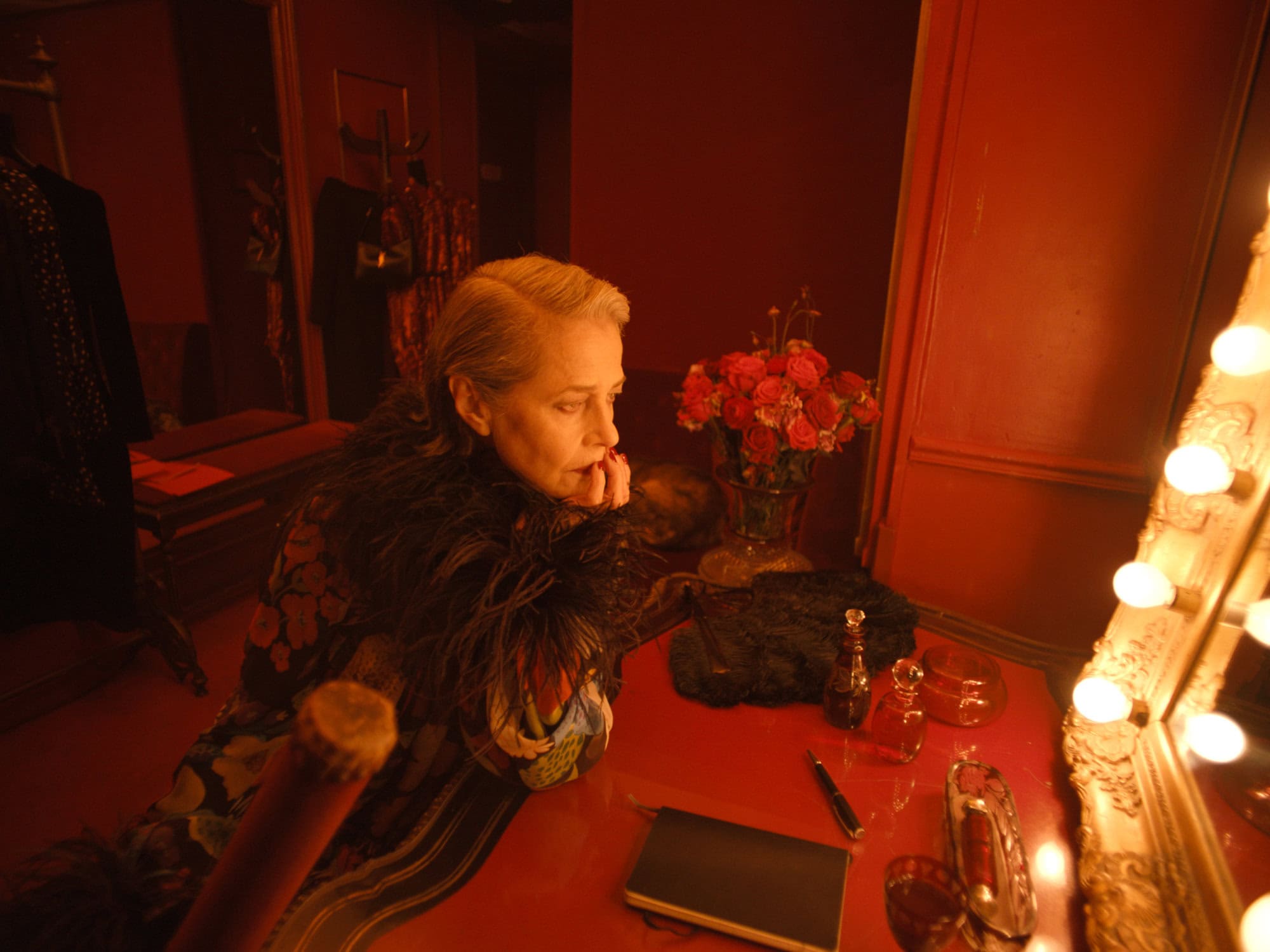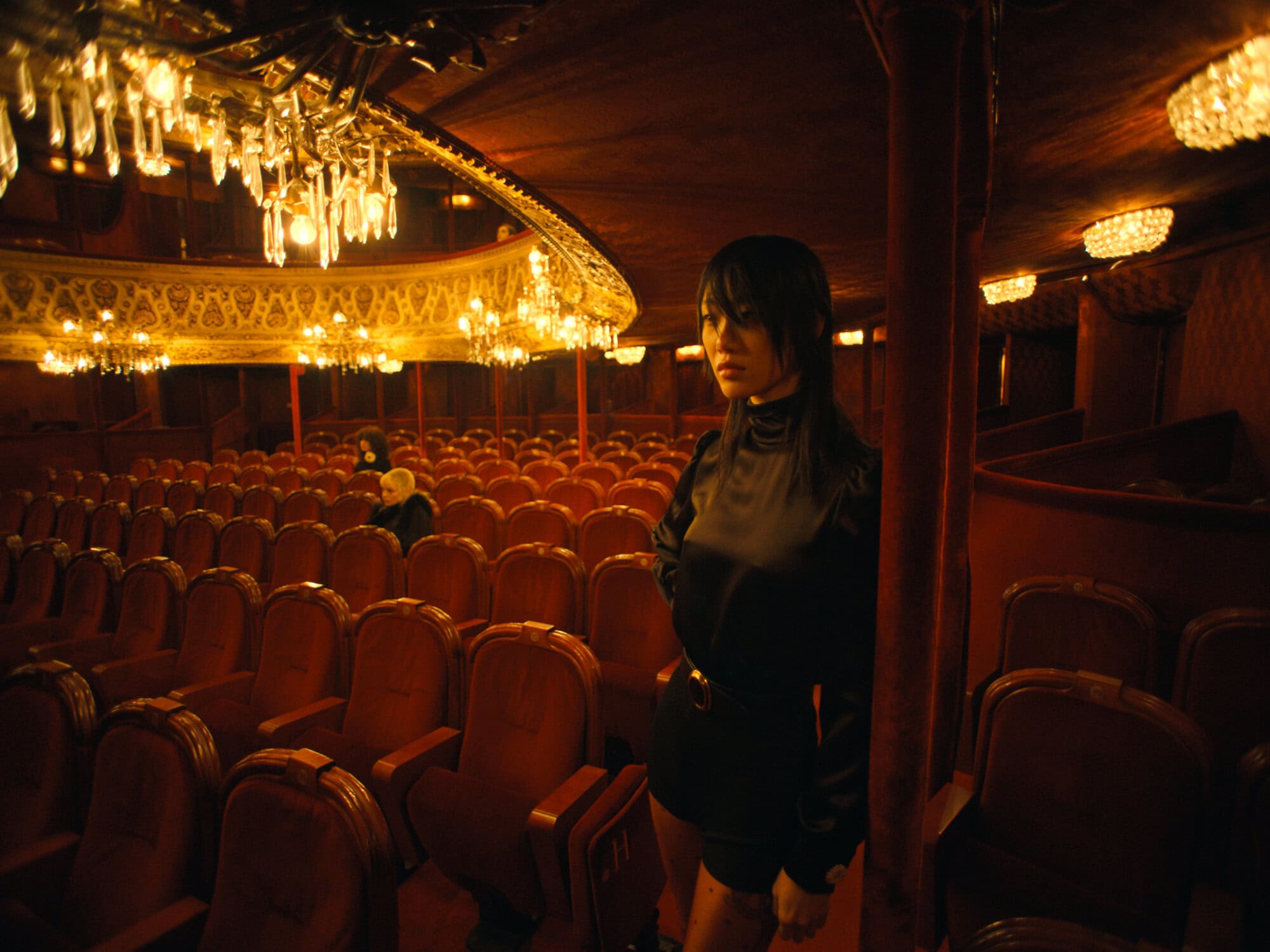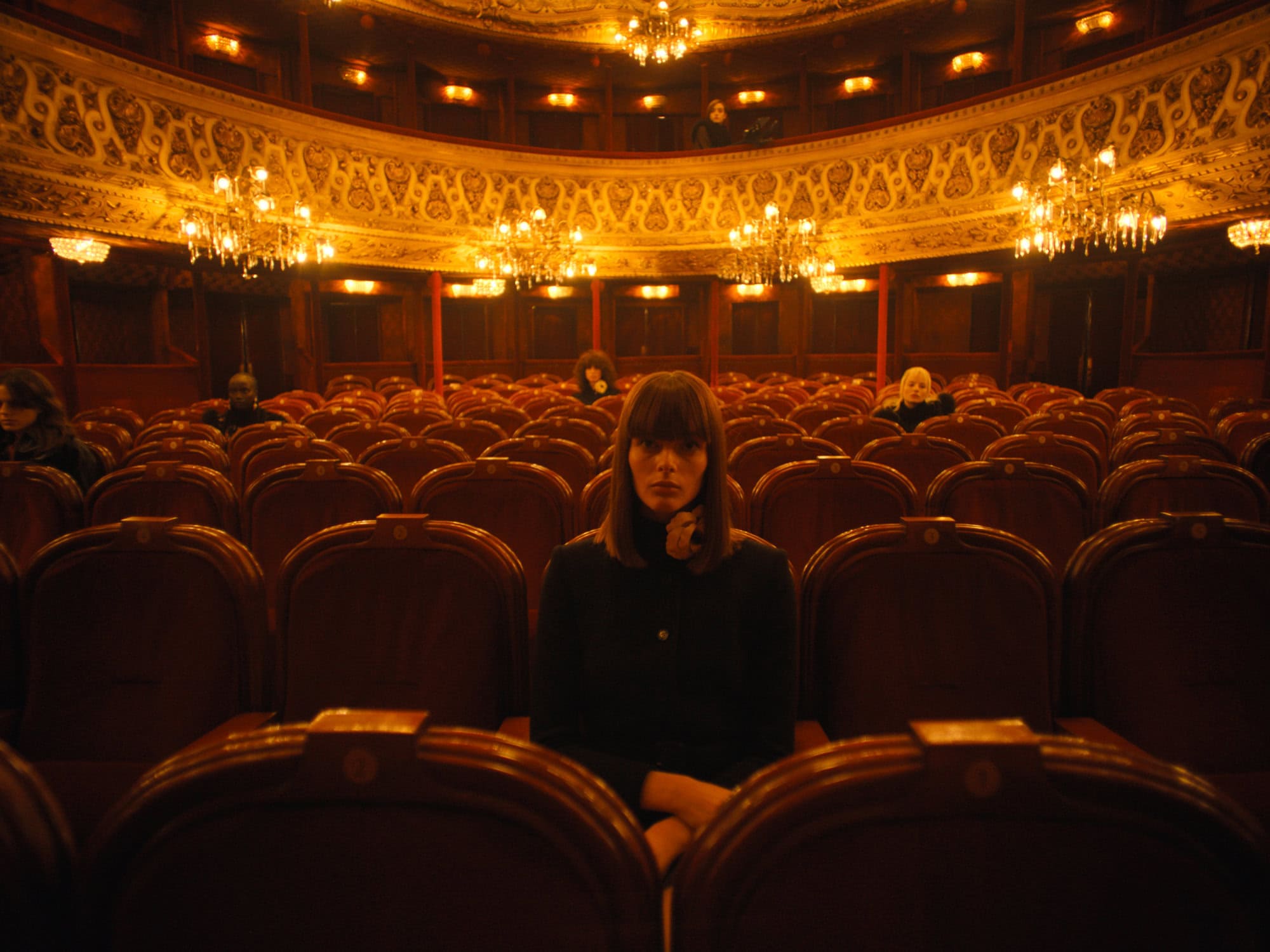 Saint Laurent Creative Director | Anthony Vaccarello
Director | Gaspar Noe
Models | Anok Yai, Antonia Przedpelski, Assa Baradji, Aylah Mae Peterson, Charlotte Rampling, Clara Deshayes, Grace Hartzel, Kim Schell, Mica Arganaraz, Miriam Sanchez, Sora Choi, & Stefania Cristian
Music |« I Feel Love » by SebastiAn, Lyrics and music from Pete Bellotte, Giorgio Moroder & Donna Summer © Warner-Tamerlane Publishing Corp., Rick's Music Inc. & Sweet Summer Night Music
Production | Saint Laurent
---