Review of Saint Laurent Winter 2022 Ad Campaign by Art Director Anthony Vaccarello and Photographer Juergen Teller with models Awar Odhiang & Freja Beha Erichsen
Saint Laurent takes a polar plunge into understated elegance with a new Winter 2022 campaign. The house's creative director Anthony Vaccarello once again worked alongside photographer Juergen Teller to craft the campaign's slick, starkly cool imagery.
Emphasizing the campaign's designation as looking forward to the winter season, Teller's photographs exude an icy chill. He develops a crisp color scheme of blue, gray, and black as he captures models Awar Odhiang and Freja Beha Erichsen against backdrops of concrete and water. His compositions find visual echoes between industrial details of the location and the collection's chunky jewelry or the sharp-shouldered suiting that pays tribute to Yves' iconic Le Smoking tuxedo.
A very intriguing element of the campaign is its use of the classic Saint Laurent typography, which was dropped in 2012 at the beginning of the brand's Hedi Slimane years. Whether this marks a permanent shift back or if Vaccarello meant it as a one-off to emphasize the designs' connection to the founder's legacy, it's definitely interesting and exciting to see the old-school logo on the fresh imagery that distinctly falls under Vaccarello's vision for the house.
Conceptually simple yet rich with nuanced attention to detail, form, and color, the campaign is another outstanding result of the ongoing artistic dialogue between Teller and Vaccarello.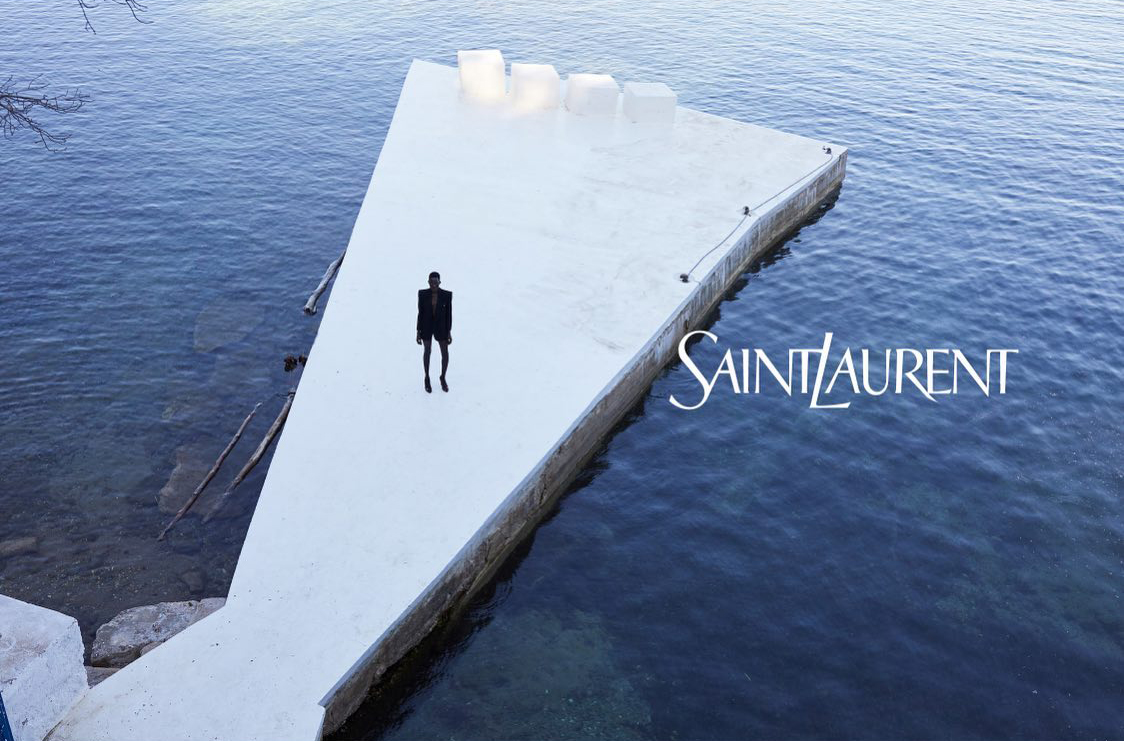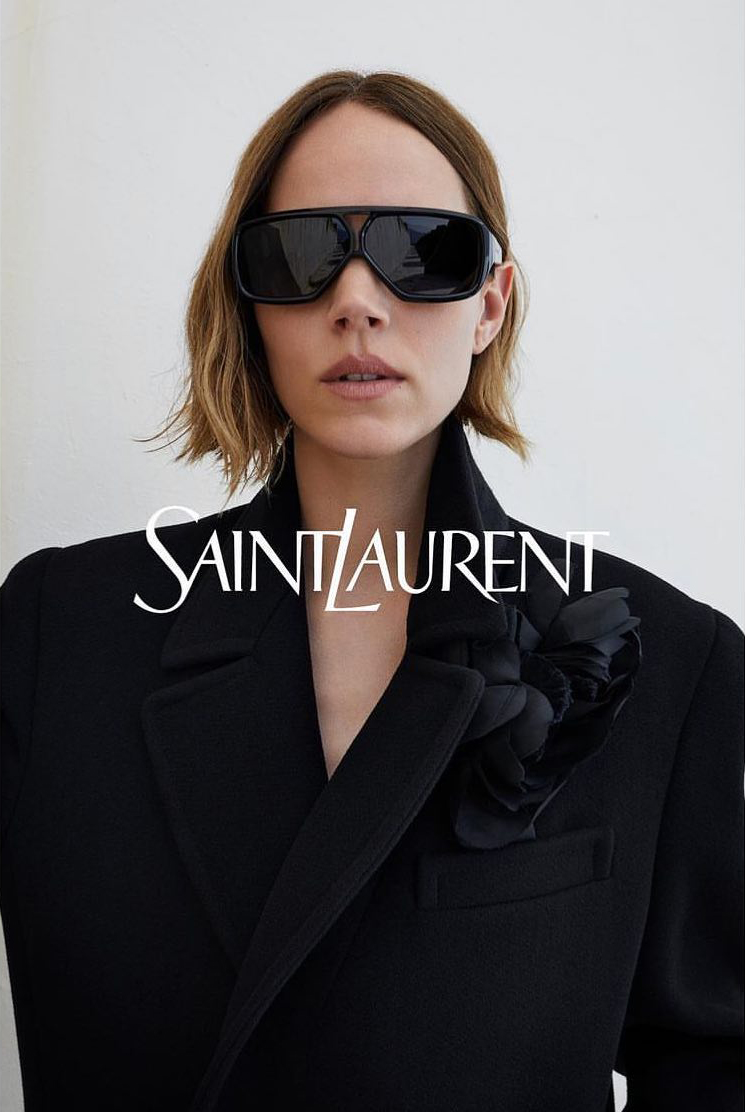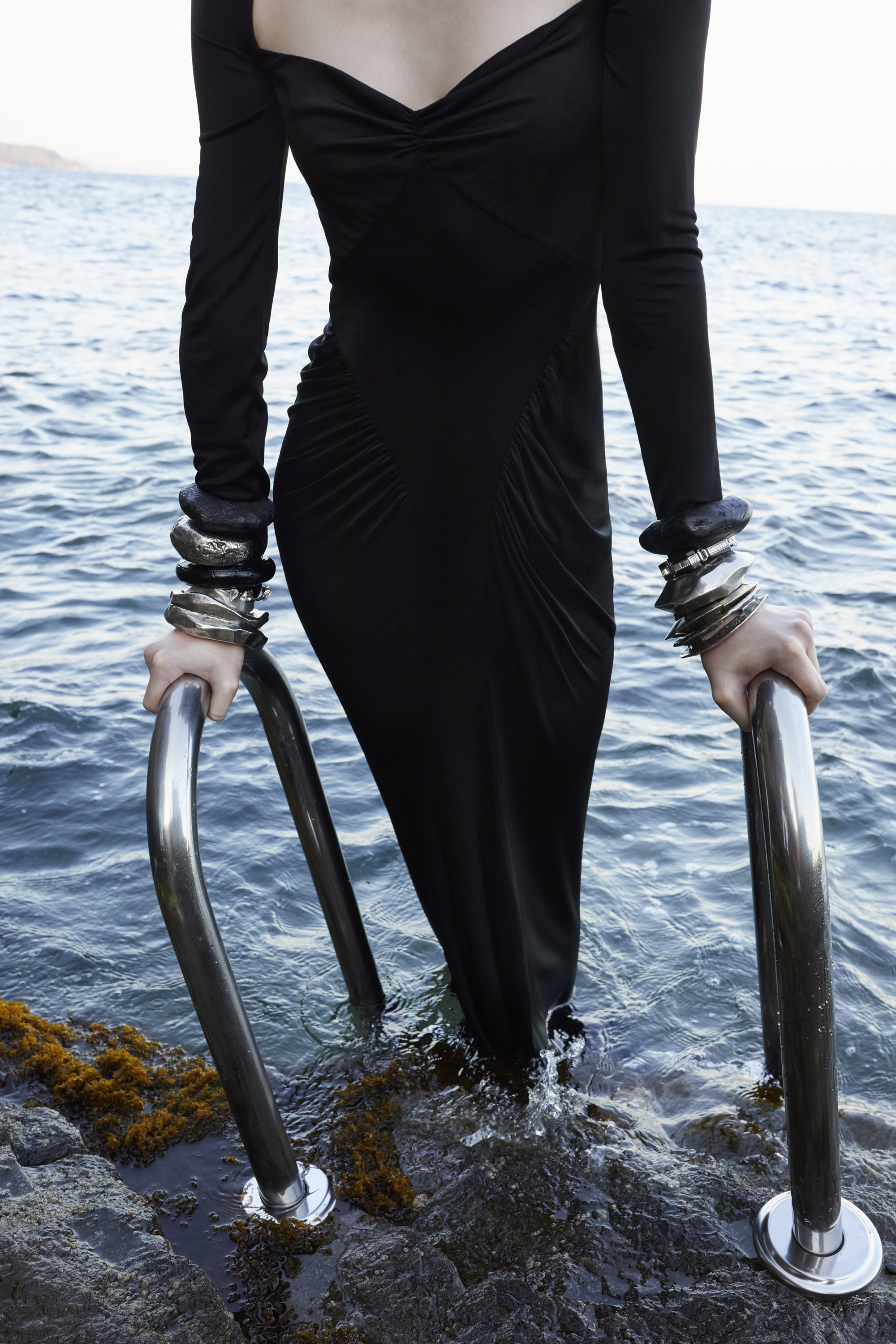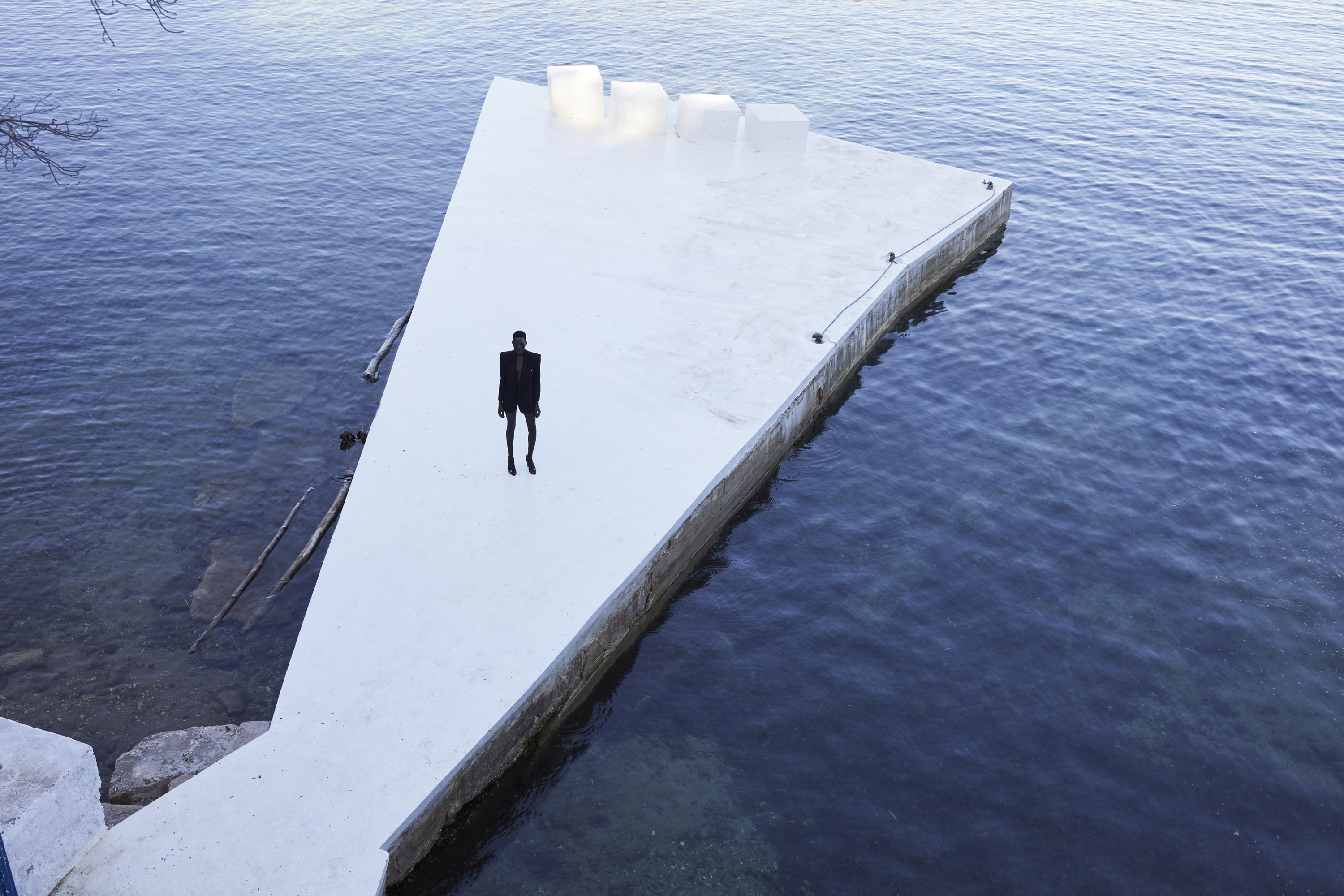 Saint Laurent Creative Director | Anthony Vaccarello
Photographer | Juergen Teller
Models | Awar Odhiang & Freja Beha Erichsen
Stylist | Paul Sinclaire
Hair | Duffy
Makeup | Karin Westerlund
Manicurist | Alexandra Janowski
Casting | Samuel Ellis Scheinman of DMCASTING

---