---
Monkey See, Monkey Don't. For creative director Anthony Vaccarello and photographer Juergen Teller, there is no such thing as repetition or replication, but simply creation. In their fall 2019 ad campaign, both Vaccarello and Teller canvas genuine personality and expression from Freja Beha Erichsen and her friend, Allie the monkey.
Creative director Anthony Vaccarello imagined a way to strip away from the masks of society. Vaccarello cunningly pairs a monkey, the symbol of mischief and goofiness, with a composed and stoic Freja dressed in a formal blazer and pants. This juxtaposition outs insincere advertisement of emotion and led to even Freja candidly giggling as she breaks out of character. Allie the monkey's mischievous makeup even translates to the campaign's adjacent images of Freja fully clothed in water. While she is unconventionally wearing her wardrobe underwater, she simultaneously washes any expectations of how to look off herself in the pool.
Working with animals is not a foreign technique for photographer Juergen Teller: they are simply just another additive to the puristic photos he aims to capture. Teller voices the only real rule for portrait photography is capturing characterizing actions from the subject that exhibit who they are for a brief moment. This direct rule is what makes his work for the Saint Laurent campaign powerful. For a glimpse of time, we are no longer looking at Freja Beha Erichsen carrying out another advertisement shoot, but rather looking at an experience of pure joy and humor between Freja and her monkey friend, Allie.
Juergen Teller did not simply lens another campaign for Anthony Vaccarello's Saint Laurent line: together, they created a moment of glee. In Saint Laurent's 2019 fall ad campaign, the world sees the happiness and purity that can come from a little monkey business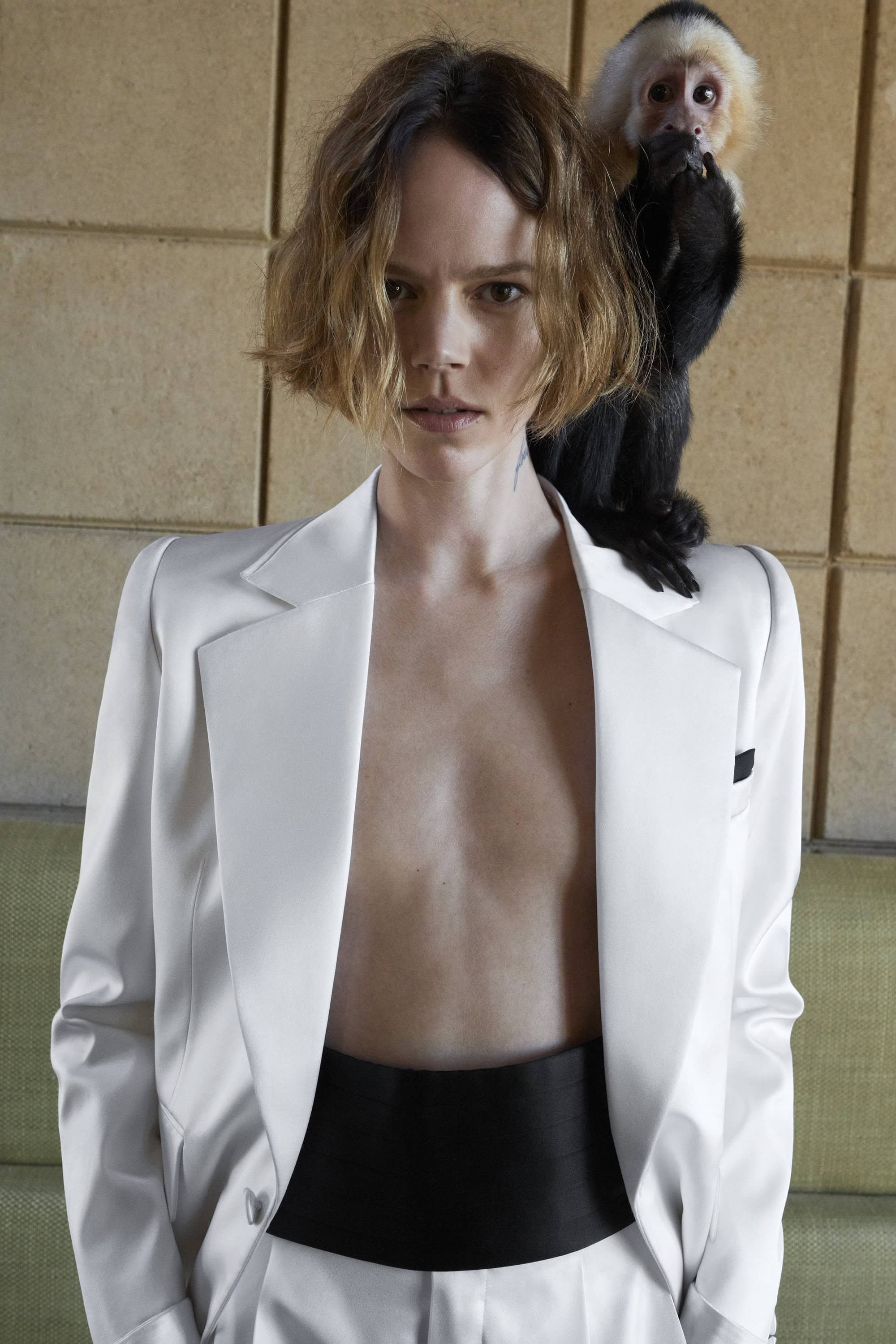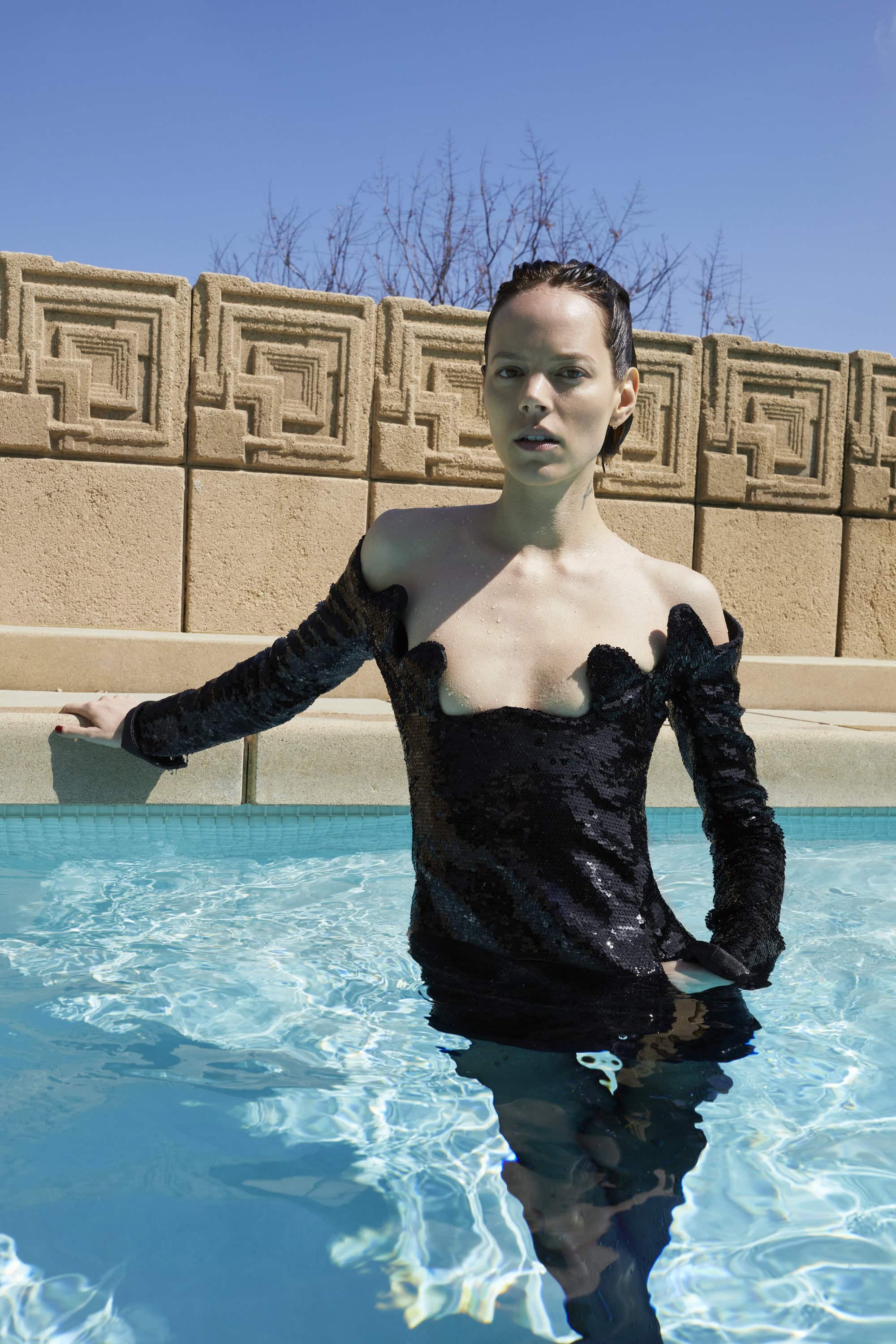 Saint Laurent Creative Director | Anthony Vaccarello
Photographer | Juergen Teller
Models | Kiki Willems, Freja Beha Erichsen and Allie the monkey
Stylist | Alastair McKimm
Hair | Duffy
Makeup | Kanako Takase
Casting Director | Samuel Ellis Scheinman


---