---
Review of Saint Laurent #YSL37 Spring 2021 Ad Campaign by Saint Laurent Creative Director Anthony Vaccarello & Photographer David Sims with models Aylah Peterson, Justice Smith, Naomi Campbell, Sora Choi & Gauge
Saint Laurent unveils a new campaign for Spring 2021. Working alongside photographer David Sims, creative director Anthony Vacarello continues to impress us with his economy and clarity of vision for the brand's image.
The campaign keeps things simple in order to let the expressive silhouettes of the collection shine through. Sims captures his models in black-and-white studio portraiture. Through this contrast, the bold combinations of the collection steps forth. 70's glam meets contemporary tailoring; structured and eclectic tops assert themselves above minimal shorts and pants.
A pair of brief short films channels this same bold energy through music and motion. An electronic soundtrack pulses while our elegantly glamorous heroines flex in the breeze of high-powered fans.
Slick, bold, and efficient, the campaign is another strong entry into the consistently realized world of Saint Laurent.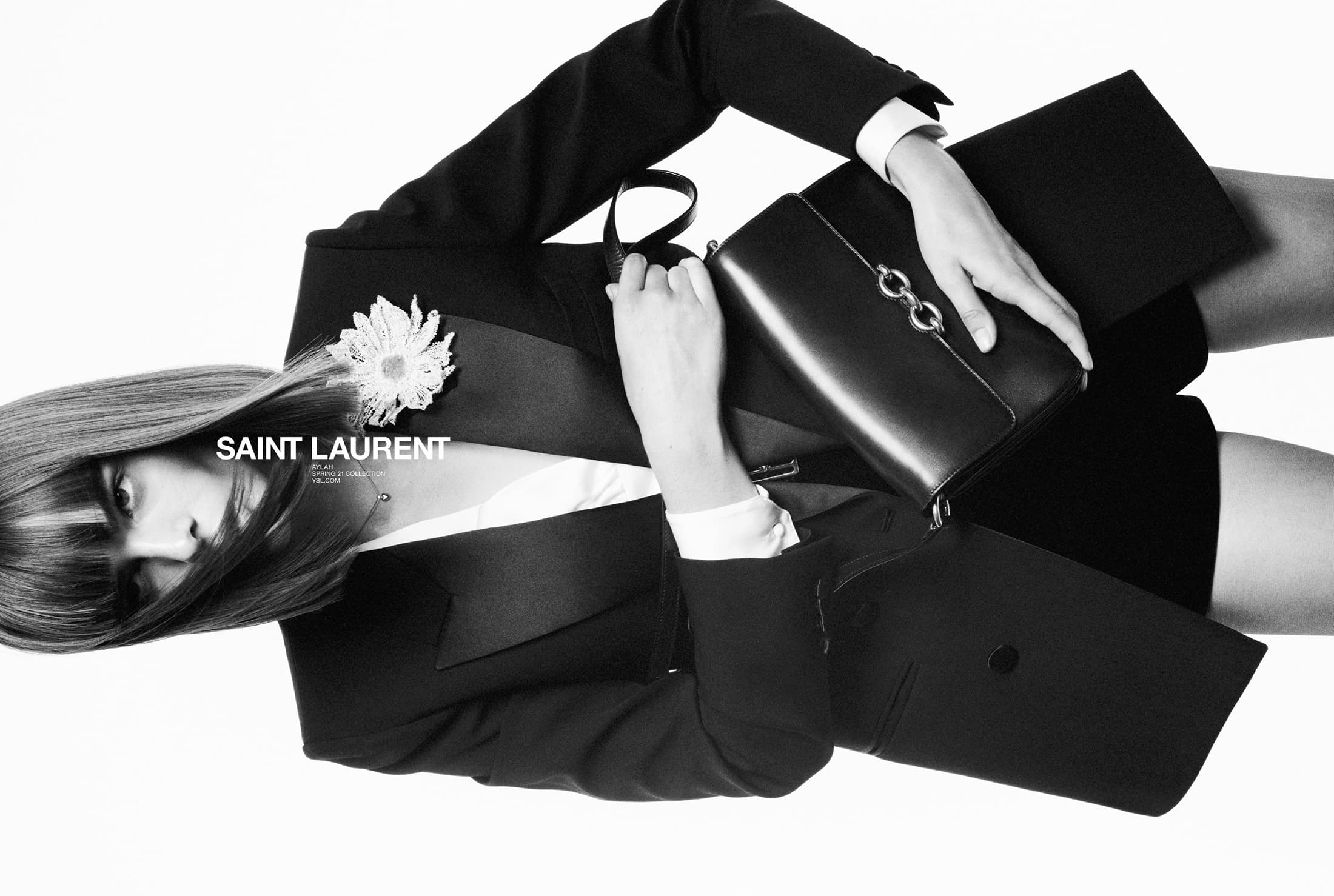 Saint Laurent Creative Director | Anthony Vaccarello
Photographer/Director | David Sims
Models | Aylah Peterson, Justice Smith, Naomi Campbell, Sora Choi & Gauge
---