Review of Salvatore Ferragamo Fall 2021 Ad Campaign by MA+Creative Agency with Director Wim Wenders and Photographer Vito Fernicola
Salvatore Ferragamo celebrates new love and the joy of creation with a brilliantly layered campaign from cinematic master Wim Wenders. The Fall 2021 campaign also features photography by Vito Fernicola.
Ferragamo's Fall collection is the last by creative director Paul Andrew before he exited the house in May. The designer brought his best work to date for his farewell collection, with visionary pieces that felt like they came from a science-fiction future.
The strong collection gets an appropriately strong campaign that leans playfully into the science-fiction aspect. Wenders imagines the campaign as a film within a film: taking place on the on-location set of a science-fiction movie, the story follows a budding romance between the director and a sound technician. Buzzing with the nervous excitement of attraction, scenes of their first encounters are woven between the epic, technologically enhanced shots of the film within the film.
It's a smart way to bring together the futuristic, experimental and more practical sides of the collection, and Wenders deftly makes the two narratives play off of and reinforce each other. The climaxes of the two narratives arrive in tandem as our budding lovers film the sci-fi film's emotional peak – a visually stunning encounter between two people (who may be aliens, or perhaps androids?) with their bodies painted glimmering silver – and recognize their mutual feelings for each other in a glance.
Fernicola's series of polaroid photographs take on the character of a behind-the-scenes documentation of the film within the film. But they also in a sense do the same thing for the campaign film itself, while still being part of the campaign – so they have a uniquely self-referential character, a work of fiction that is also its own factual documentary.
In addition to providing an opportunity to create gorgeous visual worlds out of the characteristics of the collection, the campaign's meta-structure of fiction within fiction is a nuanced and fun way to celebrate the romance and joy of creativity. We are delighted by the twists and turns of not knowing where the story ends and real life begins, and are reminded that fiction is often truer than reality – a crucial piece of inspiration to keep in mind as we look forward and dare to create a positive future.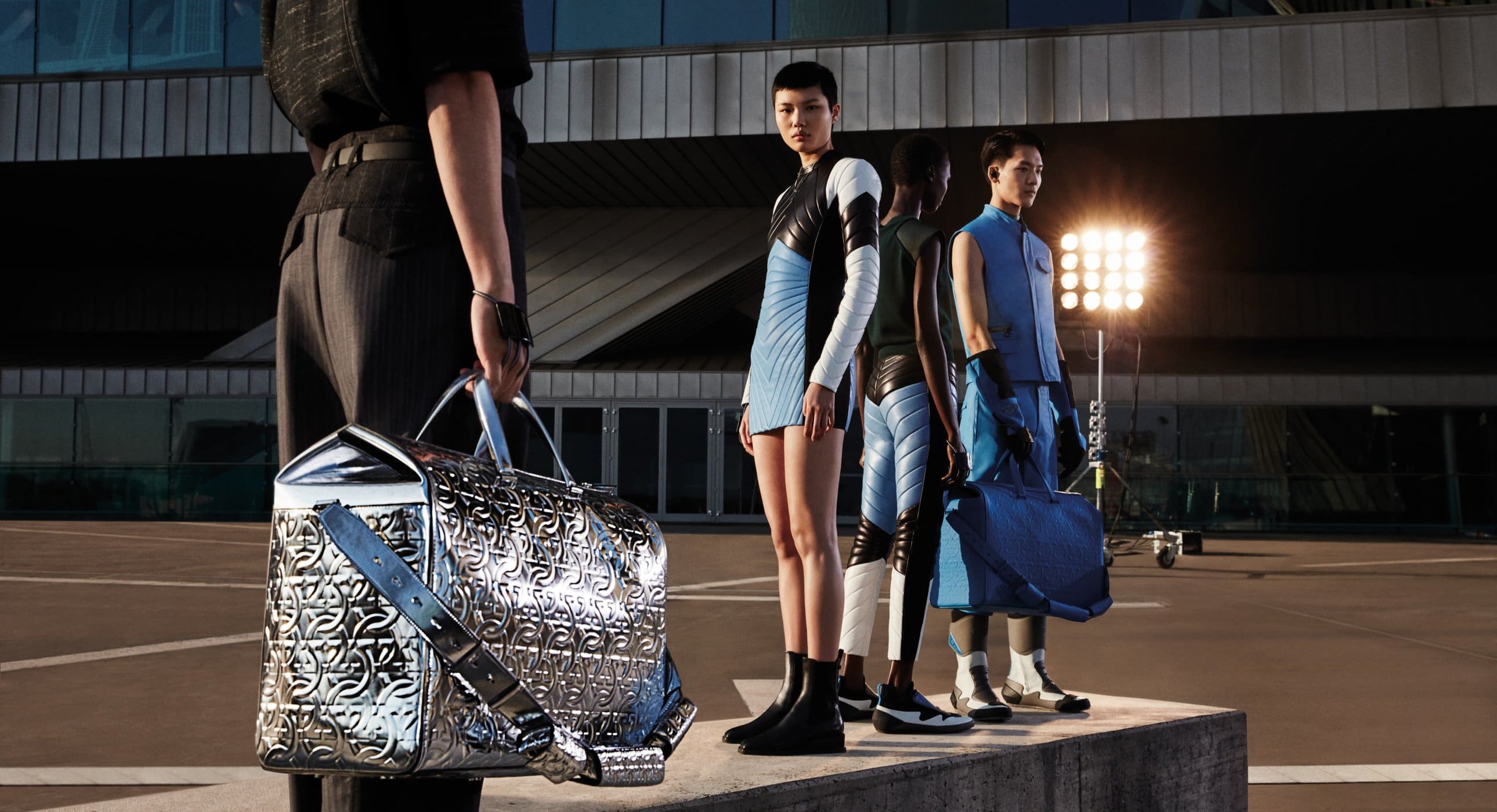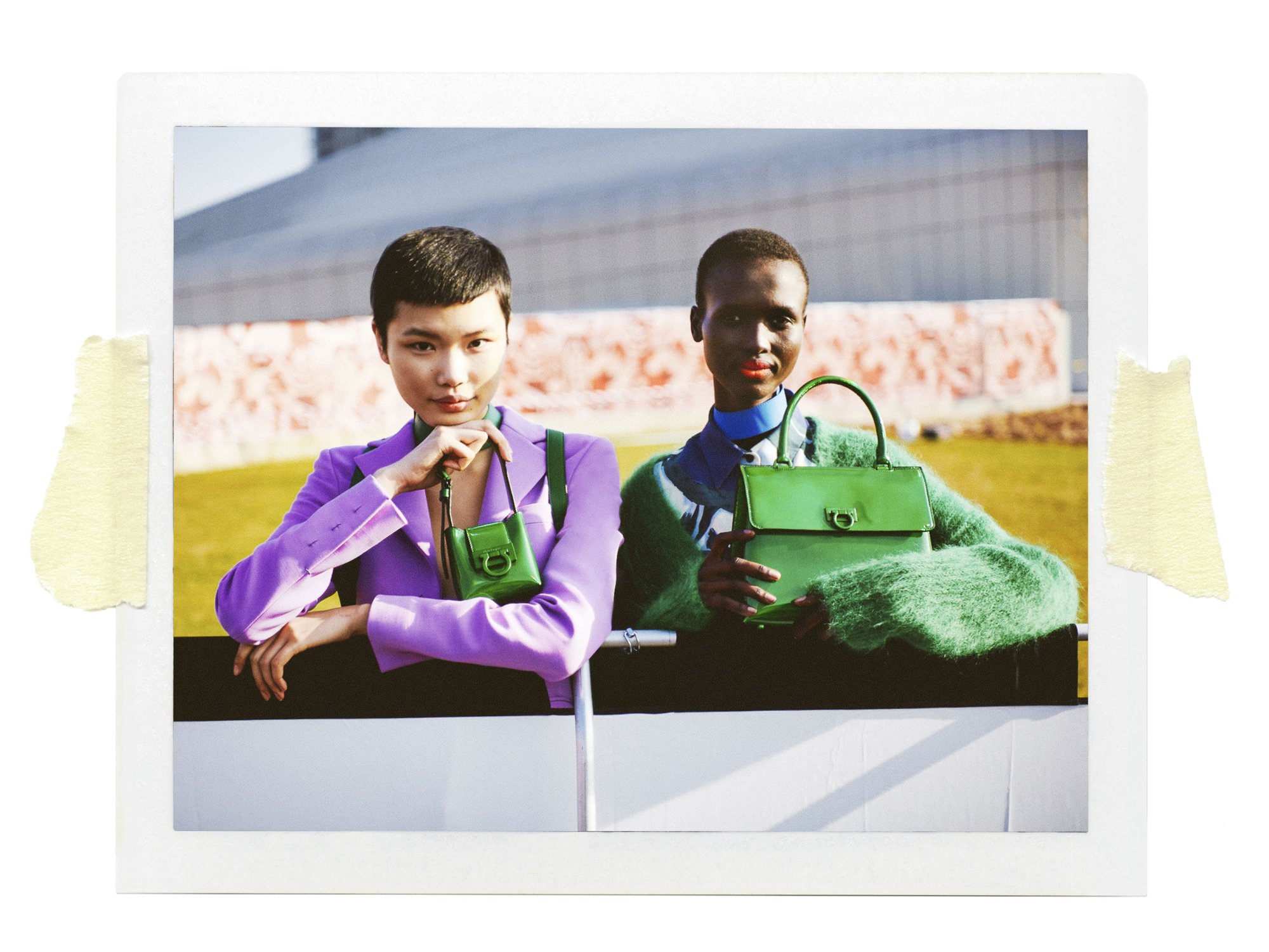 Creative Director | Nick Vogelson
Agency | MA+Creative
Director | Wim Wenders
Director of Photography | Franz Lustig
Photographer | Vito Fernicola
Talents | Gaia Girace, Felix Sandman, Kayako Higuchi, Tak Bengana, Amar Akway, & Yeop Kim
Soundtrack | Frederick Sanchez
1st AD: Luca Lucchesi
Editor | Toni Froschhammer
Assistant Editor | Lucas Deschle
Location | Milan

---