Renowned British fashion designer and A-Cold-Wall founder, Dr. Samuel Ross, unveils a limited-edition China-inspired Absolut vodka bottle through his industrial design practice, SR_A. Driven by themes of class, inclusivity, and urban life, Ross's creations are gaining significant attention within China's Gen-Z fashion scene.
The Absolut x SR_A collaboration project centers around the blending of people and cultures, reflecting Dr. Ross's rising prominence in China's creative and fashion landscape, particularly following the successful openings of A-COLD-WALL* menswear stores in Beijing and Shanghai last year.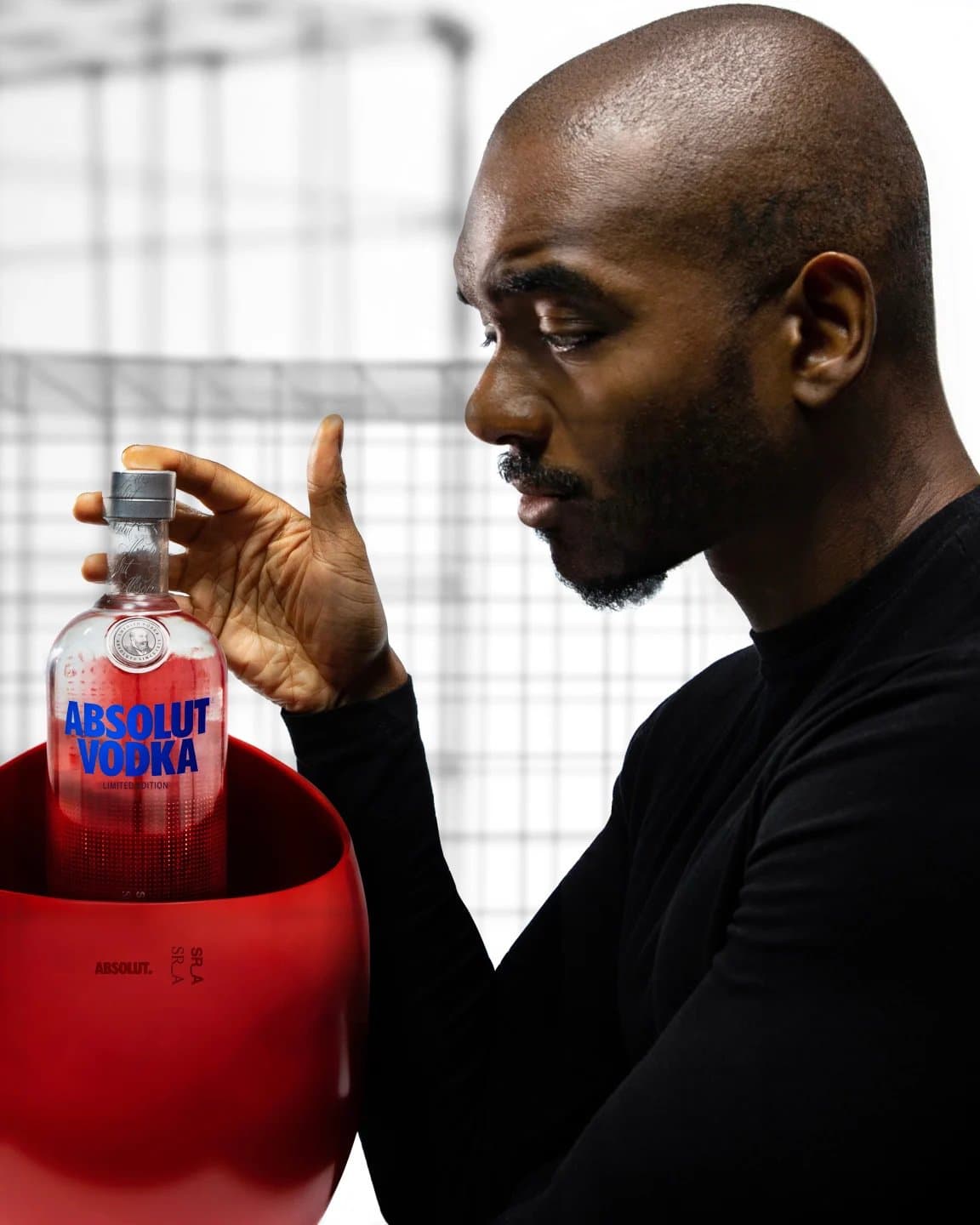 I have always respected and loved Absolut's viewpoint and how the brand conveys a unique message. In terms of colour, typography and bottle design, it is formidable. There is also an intensity and richness and joy for the brand to unlock. An opportunity to add layers to the strong identity, to tell a different story – without changing it, providing a new window to the brand for every demographic. –Dr. Samuel Ross, Founder A-COLD-WALL*
The one-litre vodka bottles, with a limited run of just 1,500, will be exclusively available in China through Absolut's WeChat mini-programme, Absolut Lab. Additionally, 100 limited-edition gift sets, complete with a cocktail shaker and ice bucket complementing the striking red bottle design, have been created by Ross. This collaborative venture further reinforces Absolut's Born to Mix platform, which celebrates the notion that when cultures and people come together, collective creativity and progress thrive. Throughout its four-decade history, Absolut has been a staunch advocate for inclusive representation in pop culture and has fostered a strong connection with the creative community.
We want to champion the coming together of different cultures in cities that harbour inclusion and diversity. We believe that when we mix we create better together and we've been partnering with artists and creative communities for 40 years to bring this message to the forefront. It was natural for us to work with Samuel Ross in a collaboration that brings together his industrial, London-inspired aesthetic to a Chinese context.

–Tad Greenough, Global Chief Creative Officer at The Absolut Company
For the limited edition, Dr. Ross seamlessly weaves Absolut's Born to Mix concept and cultural integration into a fusion of his avant-garde vision and Chinese culture, all adorning Absolut's iconic apothecary-shaped bottle. The design features an embossed heatmap of China's largest cities, with dots and silhouettes in the vibrant Chinese red color, symbolizing life, vitality, and light. This representation embodies the convergence of people and ideas, igniting bursts of energy, creativity, and diversity.
Absolut enthusiastically describes the design as a "champion of cultural blending," skillfully blending Ross's unique avant-garde aesthetic with the essence of Chinese culture, encapsulated within Absolut's iconic bottle. Each bottle showcases the mesmerizing heatmap design, emphasizing the significance of China's largest cities, while the evocative Chinese red hue exemplifies the harmonious union of diverse cultures and the dynamism that results from their interaction. This limited-edition collaboration between Samuel Ross and Absolut Vodka brings together two powerful forces to inspire cultural exchange and innovative design, exemplifying the essence of unity and creativity.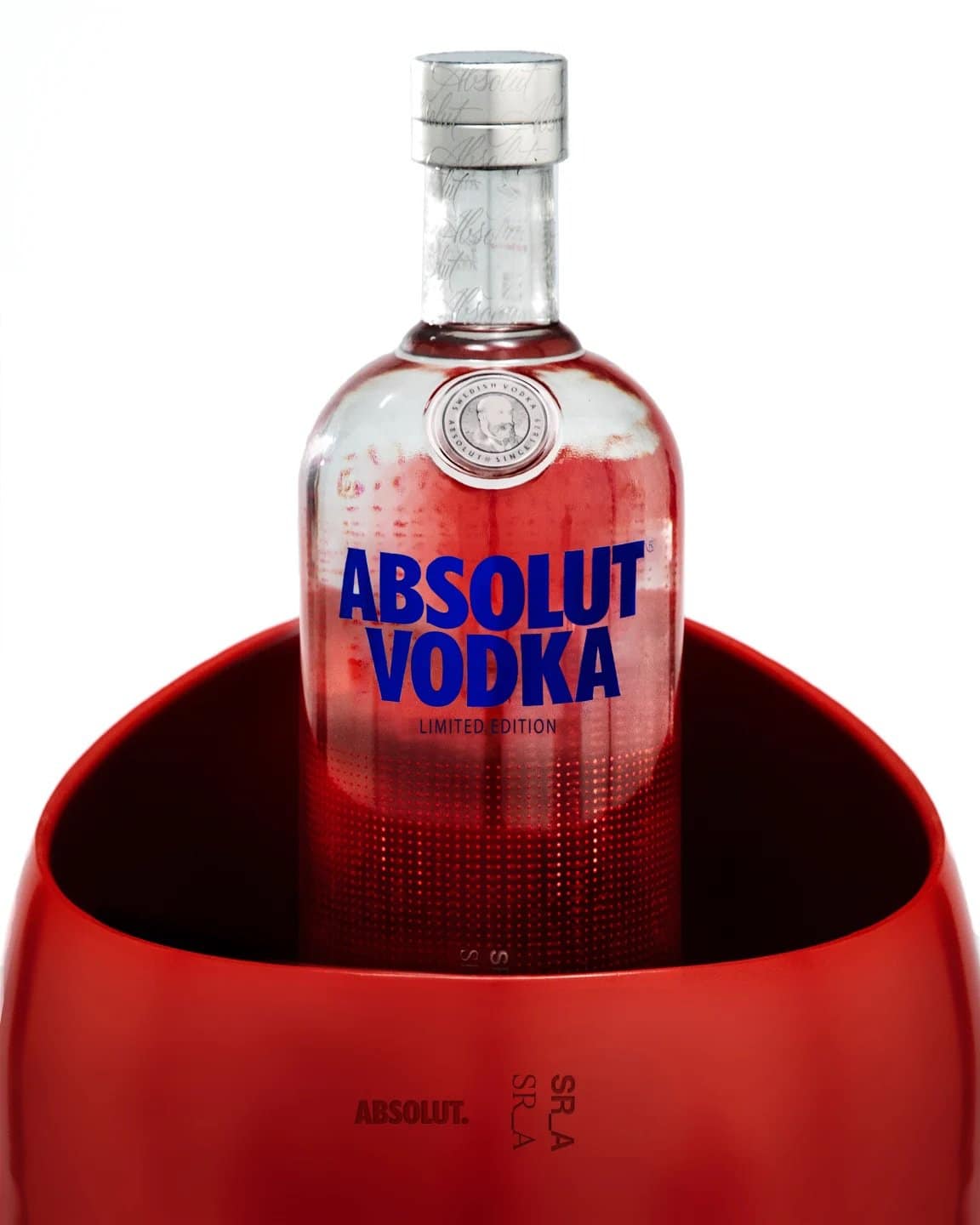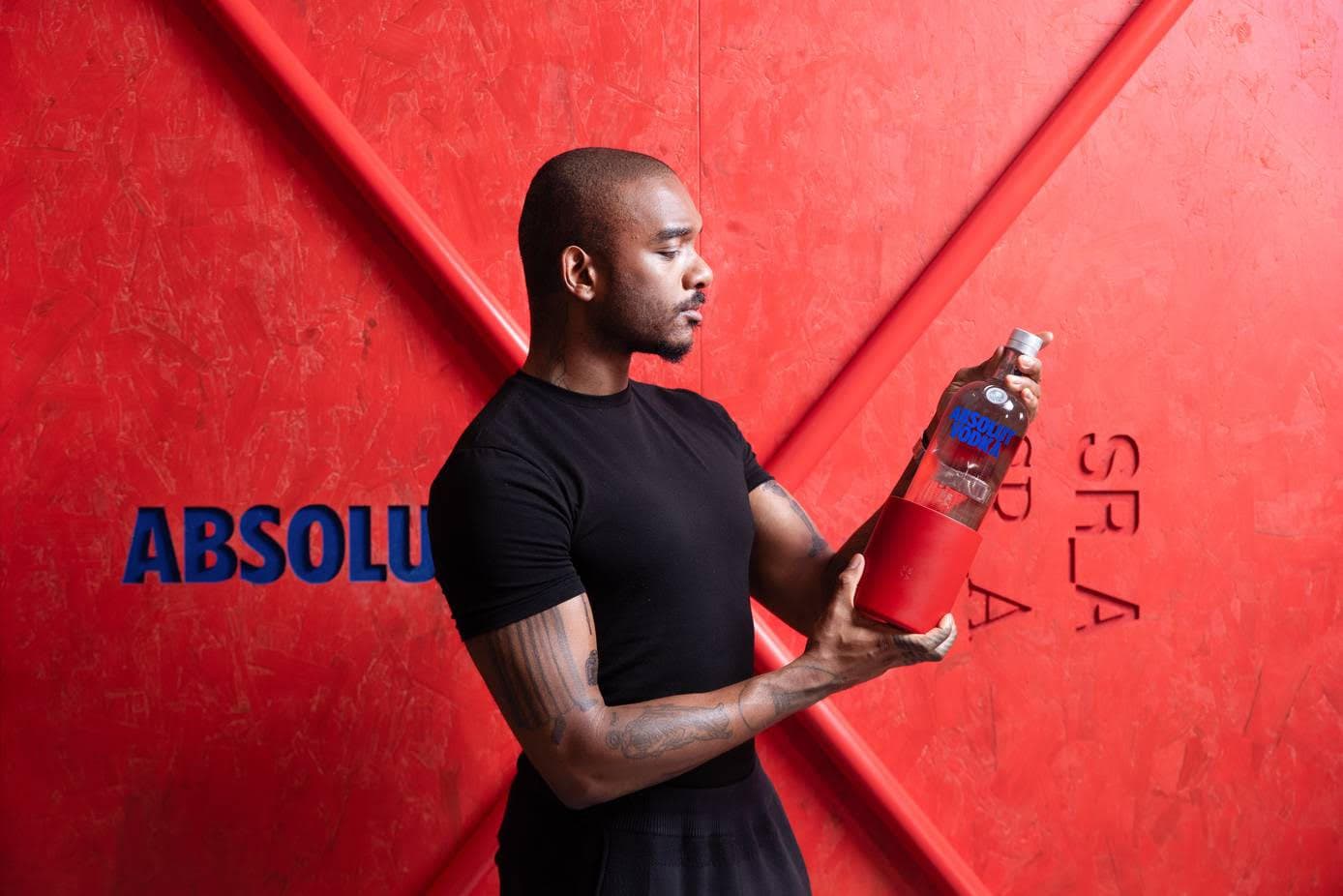 ---