Review of Sandy Liang x Salomon Spring 2023 Ad Campaign by Creative Director Bryan Diaz with Photographer Steven Yatsko with model Chloe Franzen
Sandy Liang and Salomon come together to adventure beyond style boundaries in the new Spring 2023 campaign for their first collaborative capsule. The campaign features creative direction from Bryan Diaz and photography by Steven Yatsko.
The collaboration has been a long time coming. Salomons have been a favorite of Sandy Liang for years; they've anchored the designer's gorp-core meets classically femme aesthetic for more than one runway show, but this concise capsule of two designs forms the first co-designed project between the two.
The campaign situates the resulting capsule in its natural habitat: the great outdoors. Yatsko's off-the-cuff portraits find model Chloe Franzen in moments of adventure and introspection as afternoon sunlight gives way to a hushed twilight glow. The styling's cutesy mini cardigans, sheer flowy fabric, ruffles, and flirty-sporty tennis skorts may seem to contrast with the practical, go-anywhere capability of Salomon's sneakers on paper, but the actual resulting imagery convinces us that these seemingly disparate aesthetics are in fact meant to be together.
It's a testament to Sandy Liang's unique rethinking of the practicality and purpose of flirty feminine style – a combination that is effortlessly embodied in the Salomon sneaker reimagined in shades of soft pink and jade green that sits confidently at the center of the campaign.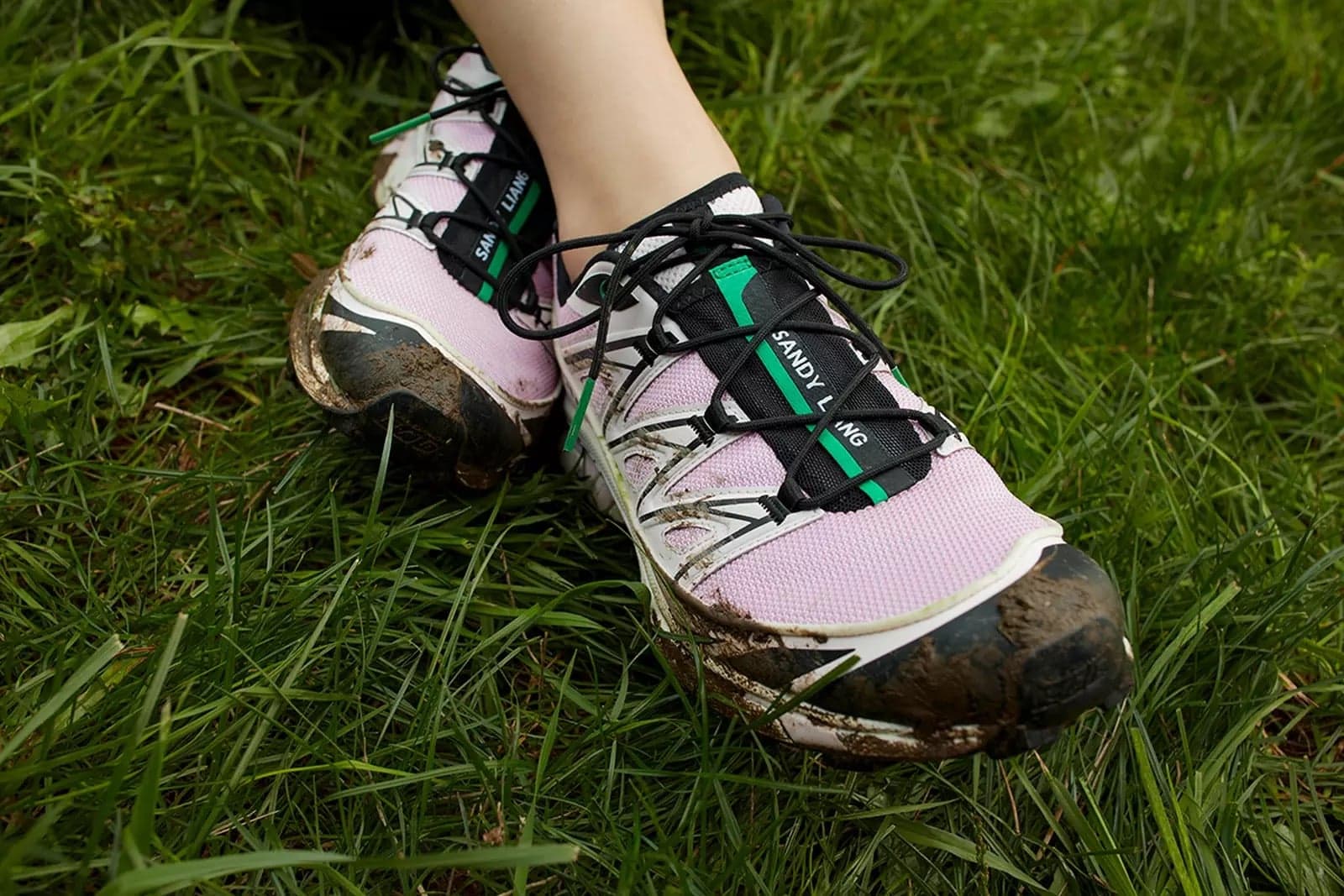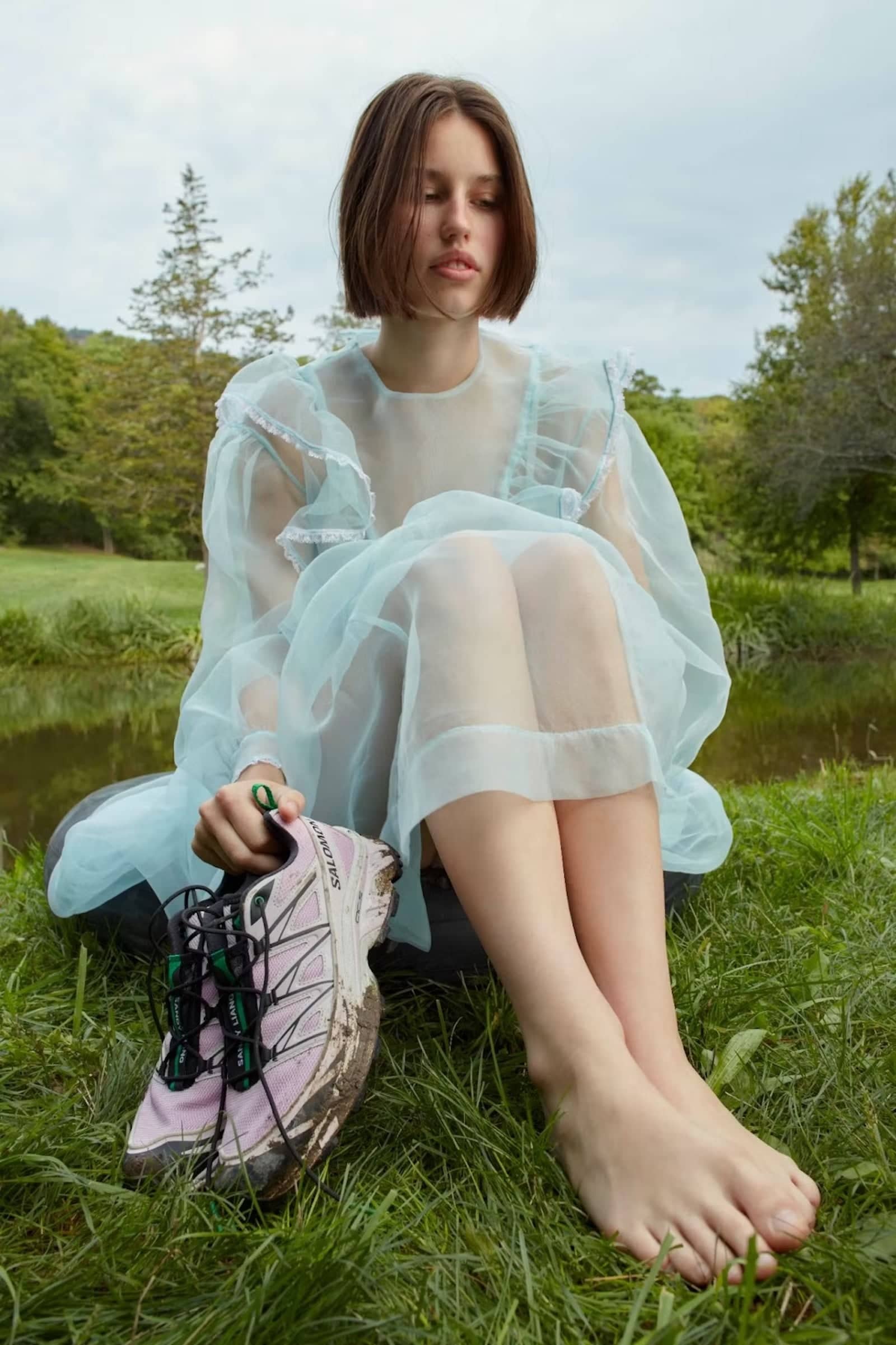 Sandy Liang Creative Director | Sandy Liang
Creative Director | Bryan Diaz
Photographer | Steven Yatsko
Models | Chloe Franzen
Makeup | Rose Grace
Casting Director | Madeleine Marie Angus
---