Review of Self-Portrait 'At Home, With Self-Portrait' Fall 2023 Ad Campaign by Creative Director Han Chong with Photographer Nick Waplington with model Emily Ratajkowski
Self-Portrait finds a stylish tension amid everyday togetherness with its latest campaign. Titled "At Home, With Self-Portrait," the campaign features art direction from Christopher Simmonds and photography by Nick Waplington.
The campaign explores a narrative of family and daily life at home that both illuminates and is at odds with the brand's style of feminine going-out clothes. Waplington's compositions find model Emily Ratjkowski cohabitating with a group of young kids, who perhaps are her little siblings or nieces and nephews. Instantly we can find a recognizable narrative of this being the person who is looking after the children while the rest of the adults get the dinner party together – but we can't quite tell whether she's excited or annoyed by this responsibility.
For this new campaign, I wanted to reflect the wonderful memories I have of seeing strong women celebrate life in all its forms, and I loved the idea of injecting a sense of occasion into the everyday. We knew Nick would be able to translate this spirit perfectly – his eye and aesthetic are unparalleled and I think we have captured Emily at her most comfortable and chameleonic."
– Han Chong, Self-Portrait Creative Director
While the sense of narrative is a recognizable one, the images don't really get at the reality of it. We can tell that the images are artfully staged, and Ratajkowski and the clothes she wears seem untethered and adrift among the compositions. But realism might not be the intention here (if it were, the team would have done well to work with a real family); Self-Portrait's campaigns, with their penchant for it-girl models, have always had a kind of self-aware flavor appropriate to the brand's name that is stylishly introspective and uncanny.
This latest campaign puts an interesting new narrative spin on that practice, creating a contrast between fashion fantasy and down-to-earth reality that is at once intimate and unsettling.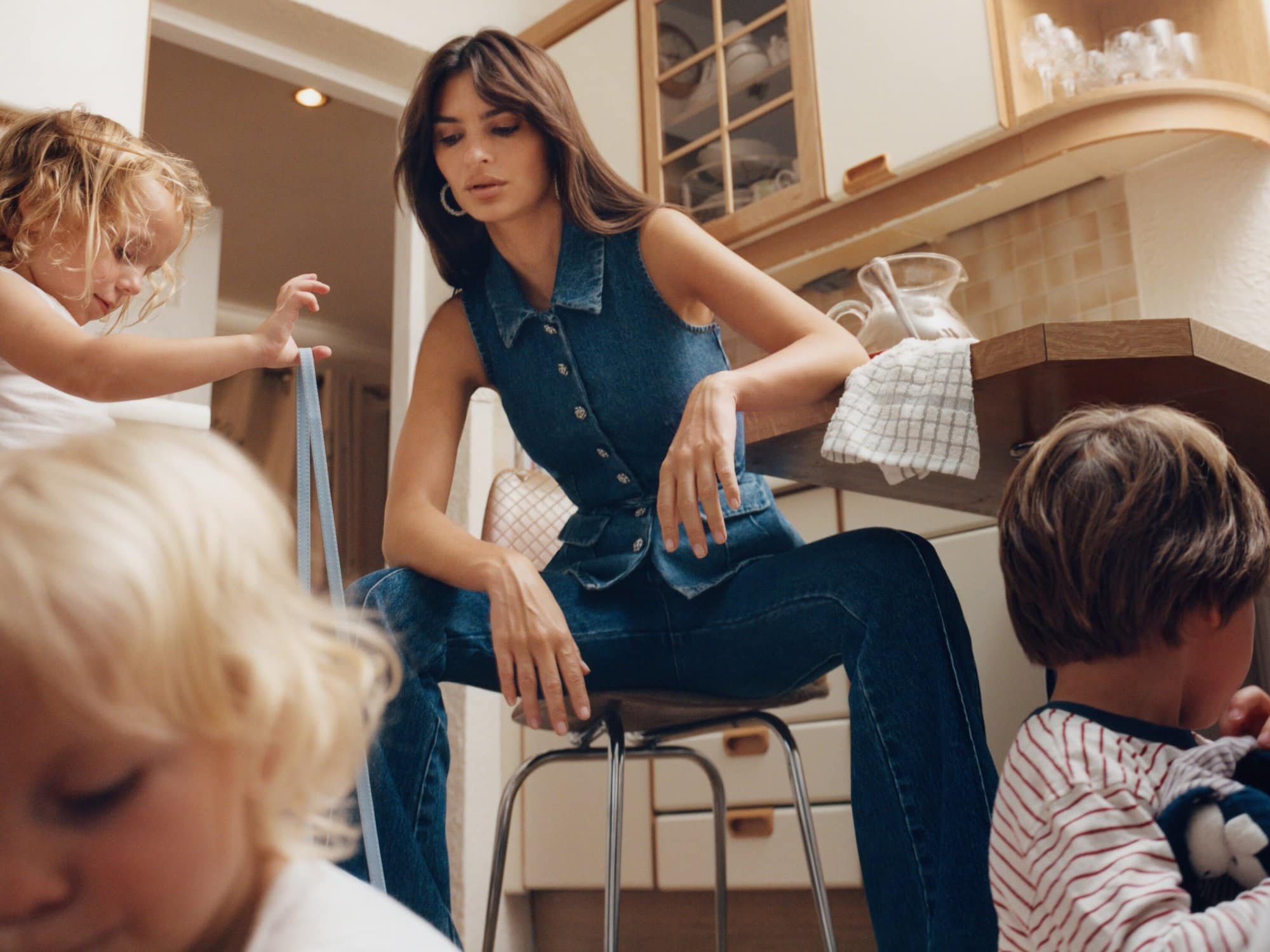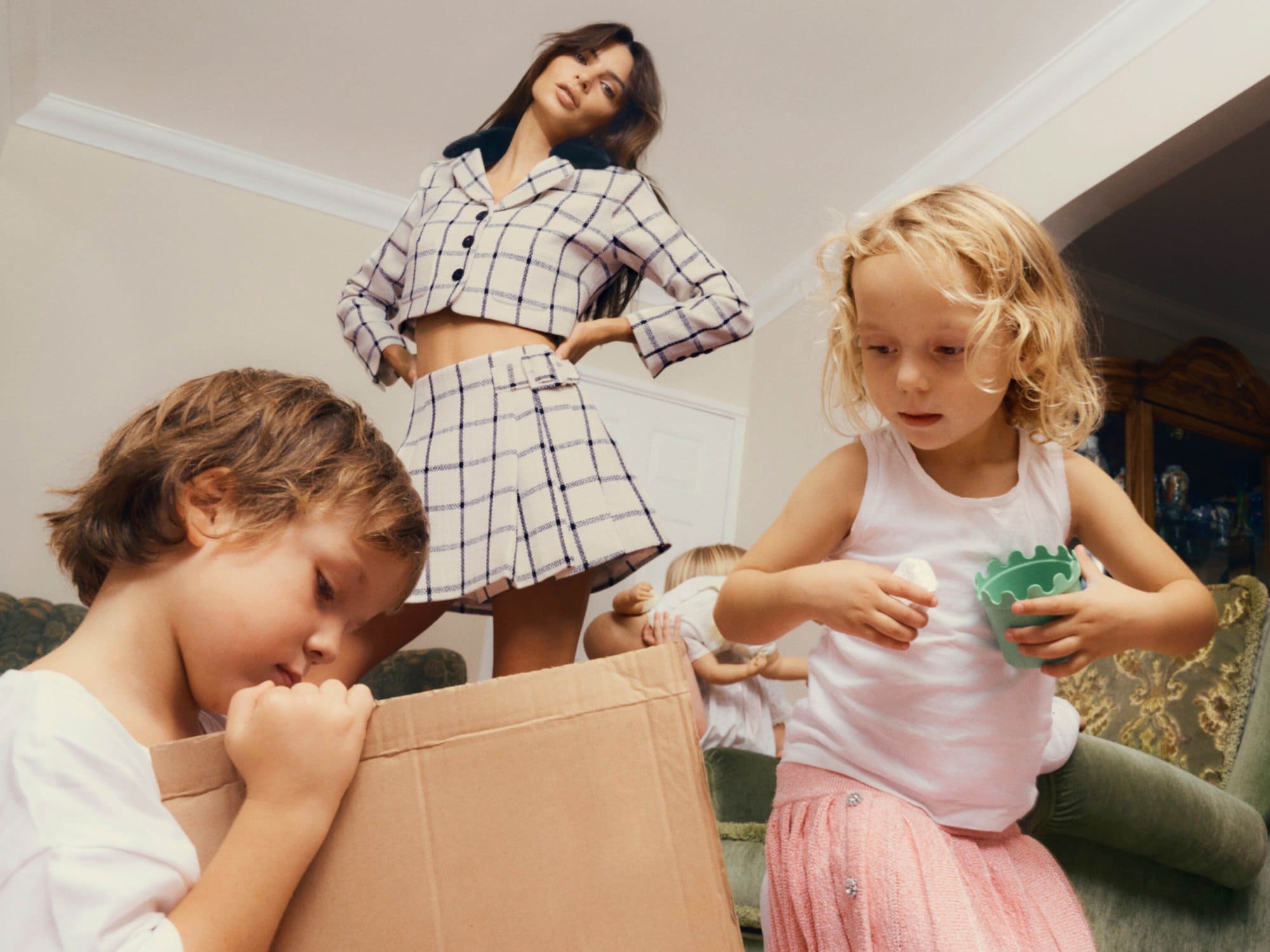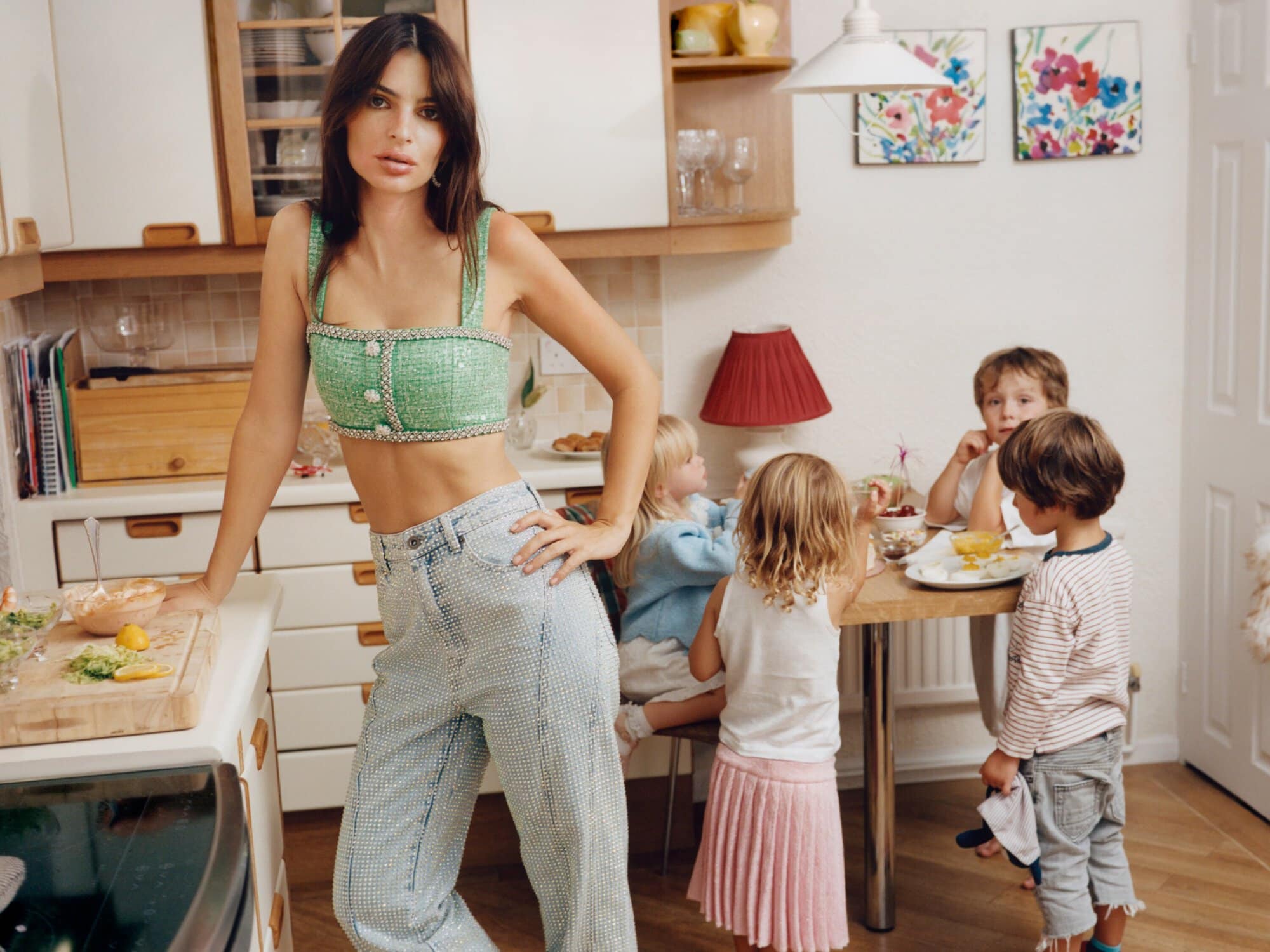 Self-Portrait Creative Director | Han Chong
Art Director | Christopher Simmonds
Photographer | Nick Waplington
Model | Emily Ratajkowski
Stylist | Emilie Kareh
Hair | Shon Ju
Makeup | Lauren Parsons

---