Review of Self-Portrait Resort 2024 Ad Campaign by Creative Director Han Chong with Photographer Tyrone Lebon and model Gigi Hadid
Self-Portrait aims for nocturnal nostalgia with its new Resort 2024 campaign by photographer Tyrone Lebon.
The campaign forms another extension of the ongoing, close partnership between Self-Portrait and Gigi Hadid, who has previously appeared in three of the brand's campaigns – two of which were also shot by Lebon. This combination of model and photographer thus feels like one of the most emblematic expressions of the brand's character.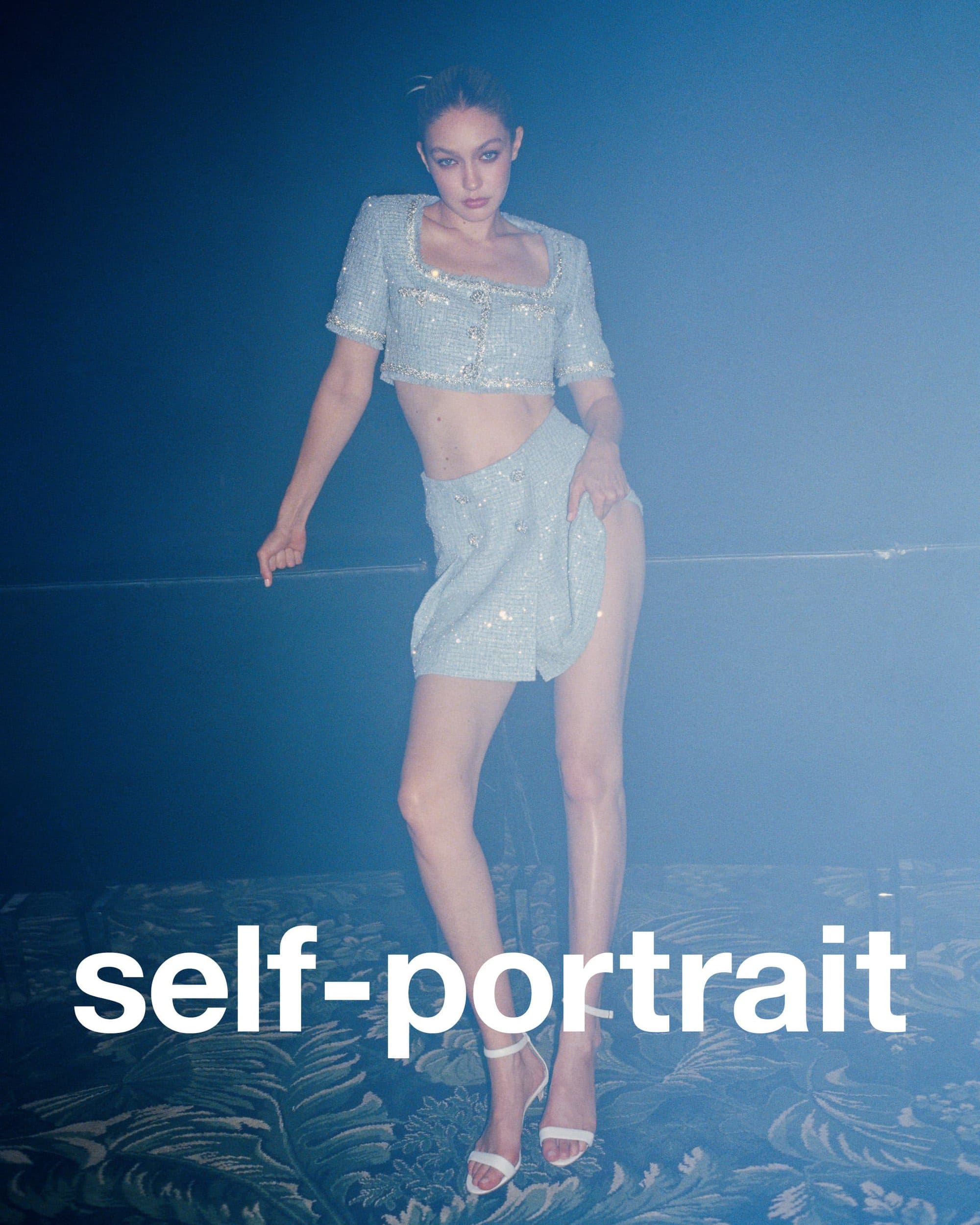 While Lebon's previous portraits of Hadid have been visually direct affairs captured in the light of day, this new campaign takes a nocturnal and nostalgically distorted perspective. The photographer's use of monodirectional camera flash is just enough to light up Hadid and the many sequin and rhinestone embellishments (a Self-Portrait signature) that she wears, leaving the rest of the interior lounge space swimming in shadow. The grainy visual haze is further pushed by the fogging and light leaks on the images, pointing to an analog approach and the presence of human error.
This shadowy, analog visual atmosphere has the effect of making the campaign feel more like an exercise in mood and nostalgia rather than expressing anything essential about the collection or the brand's perspective. The casting of Gigi Hadid, however, almost works against this effort; the presence of an extremely recognizable contemporary model doesn't exactly lend itself to a vintage mindset, making the narrative and impact of the imagery fall a bit flat.
Nonetheless, Self-Portrait has done good work to cultivate a broad and eager fanbase, and it's possible that the aesthetic of the campaign, although it doesn't entirely fit with the brand's other ones, will be exactly what fans didn't know they wanted.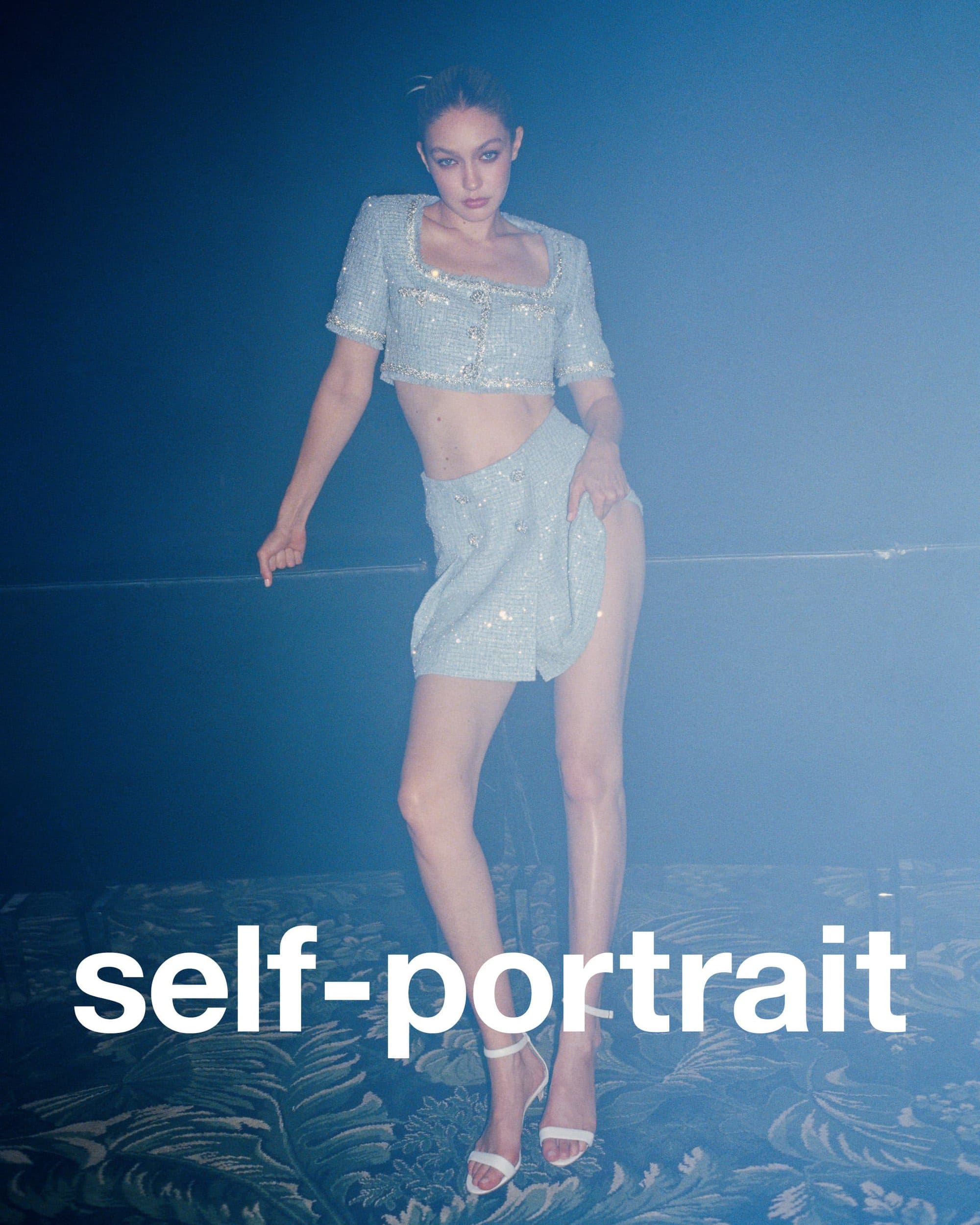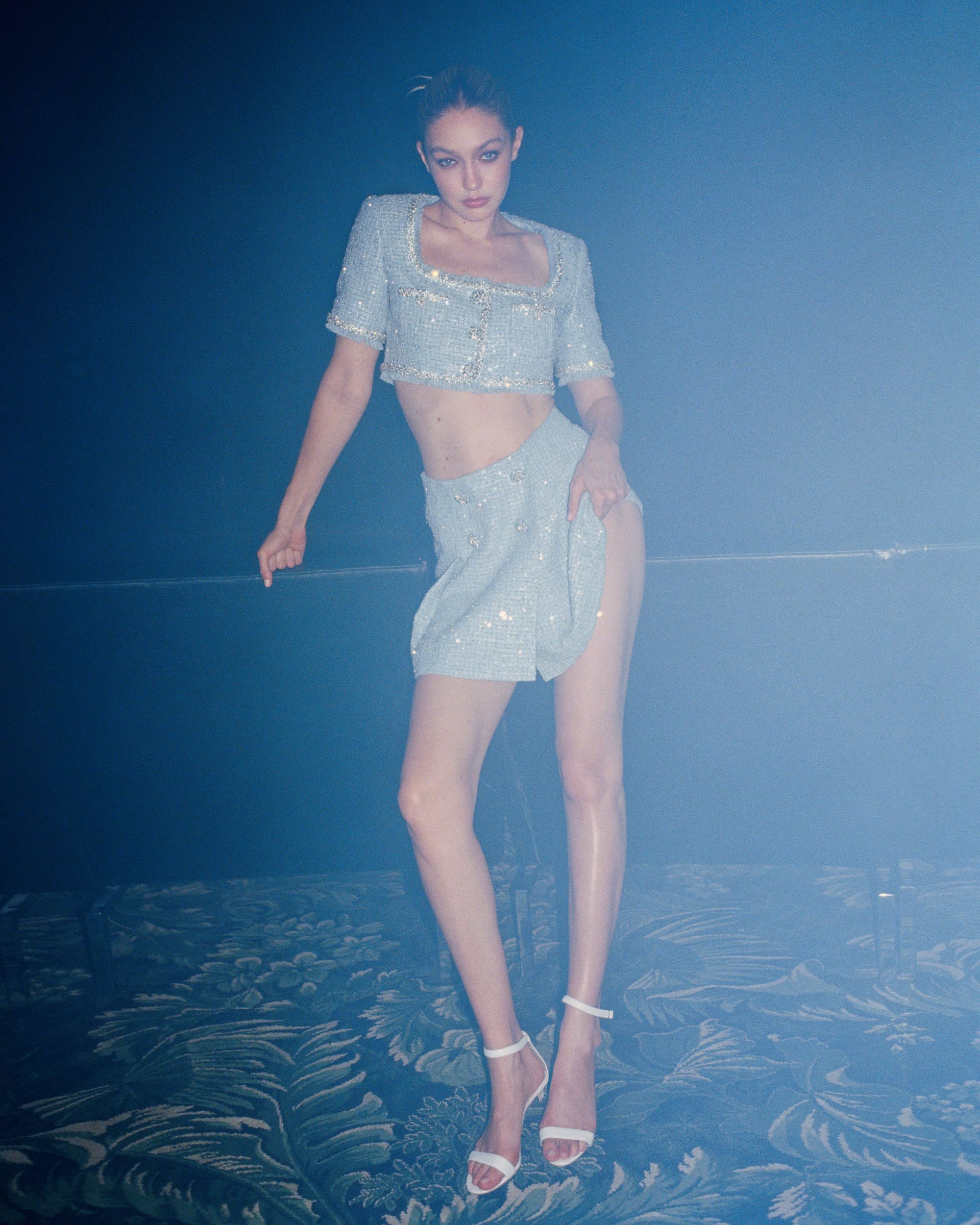 Self-Portrait Creative Director | Han Chong
Art Director | Ed Quarmby
Hair | Soichi Inagaki
Makeup | Sam Visser
Photographer | Tyrone Lebon
Model | Gigi Hadid
Stylist | Maris Chaix
Location | Paris

---