Skims Expands with Men's Essentials Collection Featuring Sports Icons
Skims announces the launch of its first menswear collections with a debut campaign focused on muscularity and movement shot by photographer and director Donna Trope.
Kim Kardashian's massively popular shapewear and apparel brand Skims announced the launch of menswear with an October 26 release date. The first menswear drop maintains a tight focus on underwear and activewear essentials across three collections.
The release was announced via the brand's Instagram with a campaign featuring a trio of hunky athletes: Brazilian footballer Neymar Jr., San Francisco 49ers lineman Nick Bosa, and Oklahoma City Thunder point guard Shai Gilgeous-Alexander. Trope's straightforward portraits see these leading men pose in briefs to stunning effect. Meanwhile, the accompanying videos as these portraits are put into motion and woven together with footage of the athletes on the field, while voiceovers lend a personal touch as they reflect on their game and the importance of freedom of motion.
Kardashian has been steadily building her brand to great success, and while a menswear launch seemed inevitable, she's wisely and patiently taken her time to do it in just the right way. While we hope to see the brand's body-inclusivity message applied to menswear campaigns down the line, there's no denying that these impressive athletes make for a stellar, head-turning debut. The timing is smart too; in case we were wondering what to get our boyfriends for the holidays, we've just been given some great options.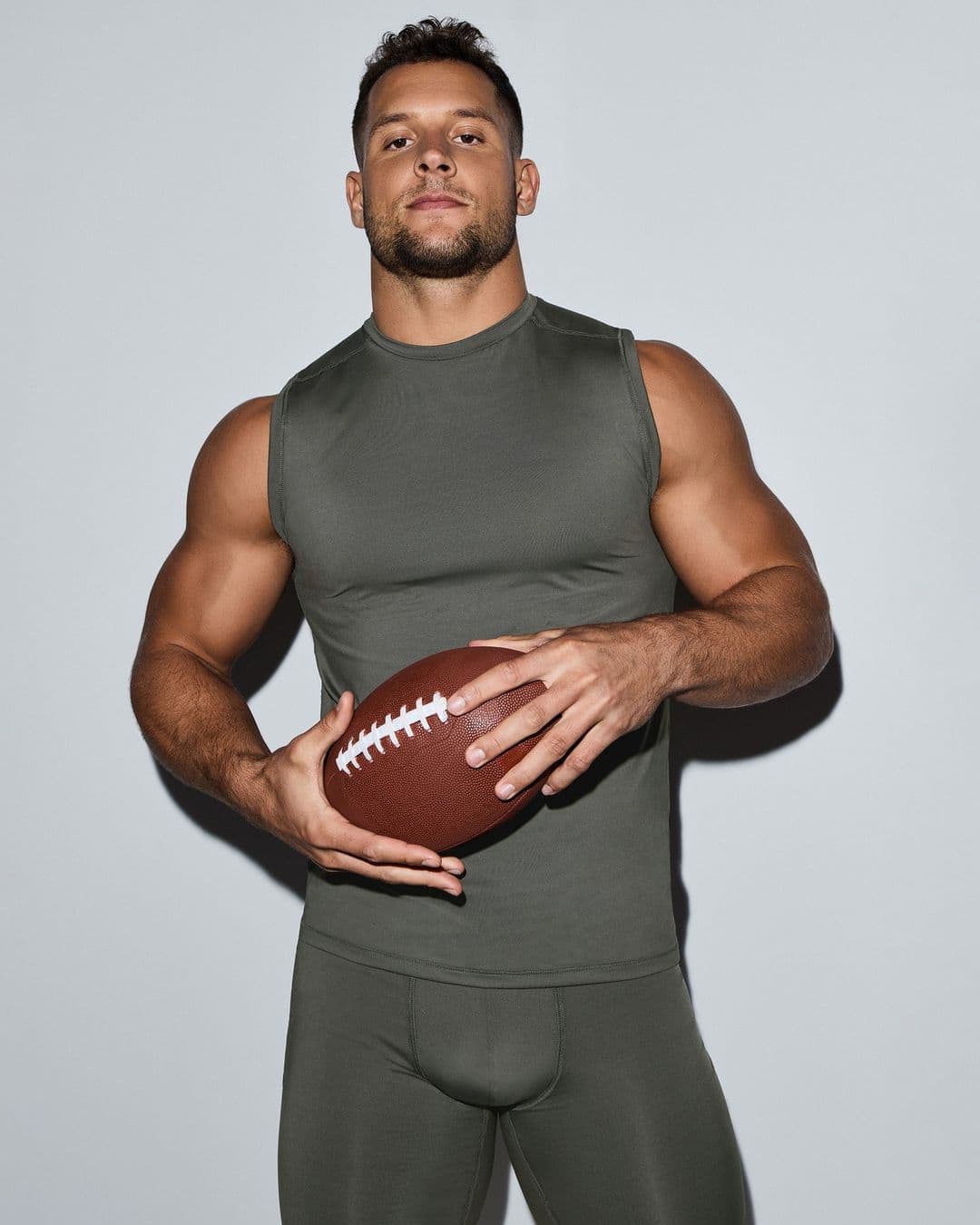 ---