Quiet luxury is embodied through tailored clothes created for reality's sake, and that means Business.
by Lizzy Bowring
Welcome changes have swept through fashion month with an intellectual bond that is undeniably rhythmic, and where a contemporary sensibility renders clothes for A/W 23 redefined for a new era, creating a balance in the premise of longevity as well as meaning business for brands. Refined Tailoring is the subversive trend that threads throughout, weaving inexplicably from city to city. This paradigm shift sees brands focussing on real everyday dressing that presents wearable looks designed for real-life women. The hypothesis of getting dressed seems new again, after having experienced several years of sitting behind computers dressed to the waist and not so dressed. But there is more to it; these clothes are also created with a quiet luxury that speaks volumes. Designers have dug deep with a thoughtful consciousness and, in doing so, presented achingly real clothes.
In a season of considered interplays between masculine and feminine, New York set the bar with a collection from Khaite, whose sharp, stripped-down Tailoring underscored feminine empowerment and exuded a strength that ebbed and flowed throughout other presentations. Jason Wu, Tory Burch, Proenza Schouler, Michale Kors, and Brandon Maxwell presented such an aesthetic through their streamlined, slimmer cut of jackets, trousers, knitwear, and outerwear. And lest we forget, the ubiquitous columnar dress, some with the season's must-have cut-out details, becomes the new darling of style, taking its wearer from office to dinner in a New York minute.
The thread continued, weaving through London and appearing in thoughtful collections, including Christopher Kane, who embraced the new modernity with impeccable craftsmanship in suits with defined waistlines. Next in line in this inexplorable chain was Milan, where sensible Tailoring seemed to reach a crescendo that seriously drove home the message of real clothes. Kim Jones at Fendi delivered razor-sharp, precision tailoring in a sea of neutrals. The clever layering and long lean dresses made the narrative of reality omnipresent, while modern minimalism and thoughtful craft at Prada showcased a subliminal pairing of opposites in tailored jackets and full skirts; the slim tailored columnar shirtdresses will set a precedent for seasons to come.
Ferragamo's Maximillian Davis crafted his clothes into a medley of modern cuts with tailored nuances that embraced the body with a focus on the waist. The desired effect of elongating precise silhouettes through the slim suits and 'all-in-one-leggings' layered under dresses in midi to maxi lengths came as the perfect ingredients for a foundational wardrobe.
Slim outerwear emerged as a top category, and for materials, luxe wools, cashmere, and fluid silks were the order of the day – buttery leather dressing providing that extra luxe appeal. And after seasons of color, black is omnipresent, as are all shades of grey in a palette of comfort-giving neutrals – Red and yellow providing that necessary pop.
This return to slim, tailored, real-world clothes will capture the very heartbeat of every woman, providing all she needs for a perfect wardrobe – sensible and office ready.
Jump down:
New York Fashion Week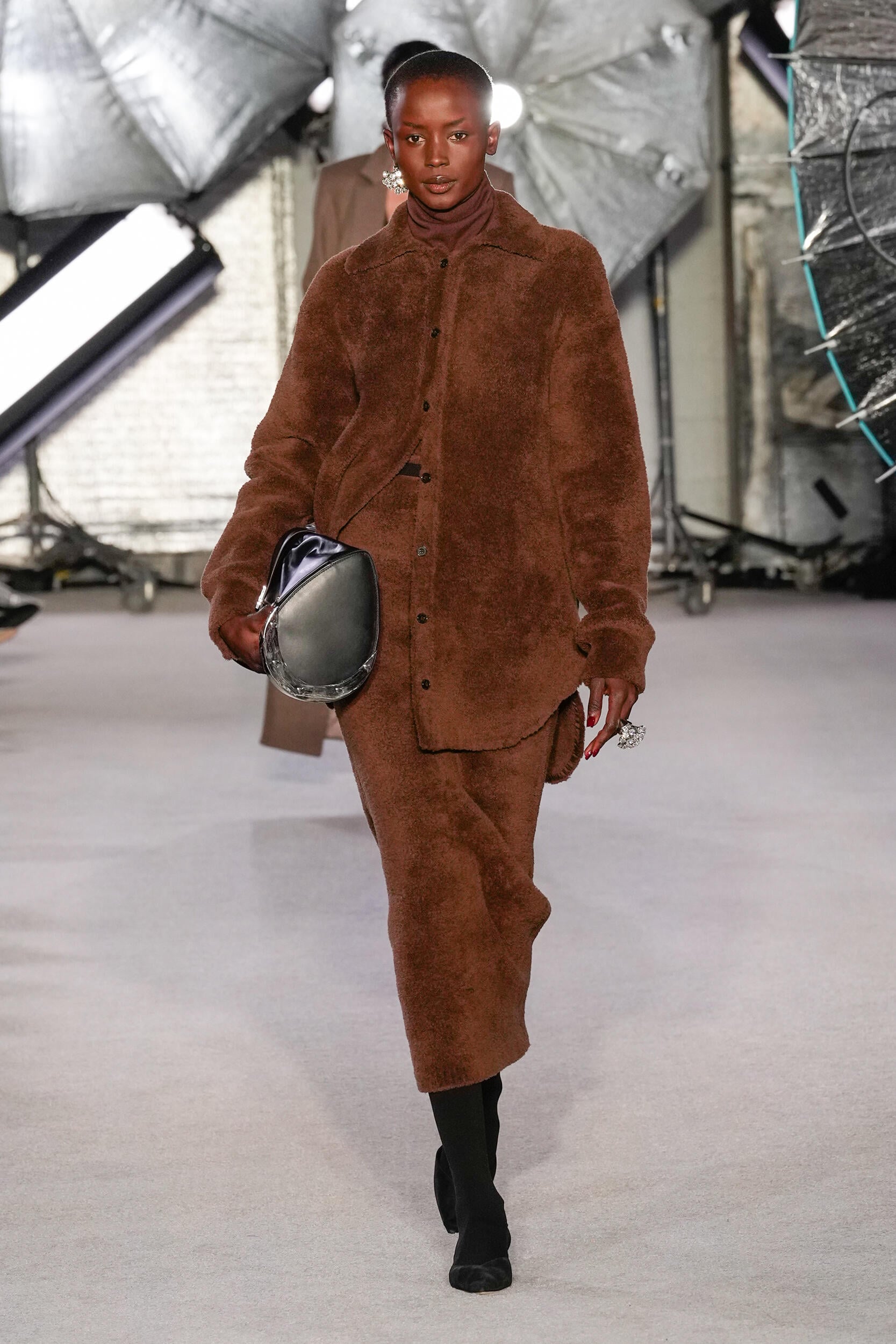 London Fashion Week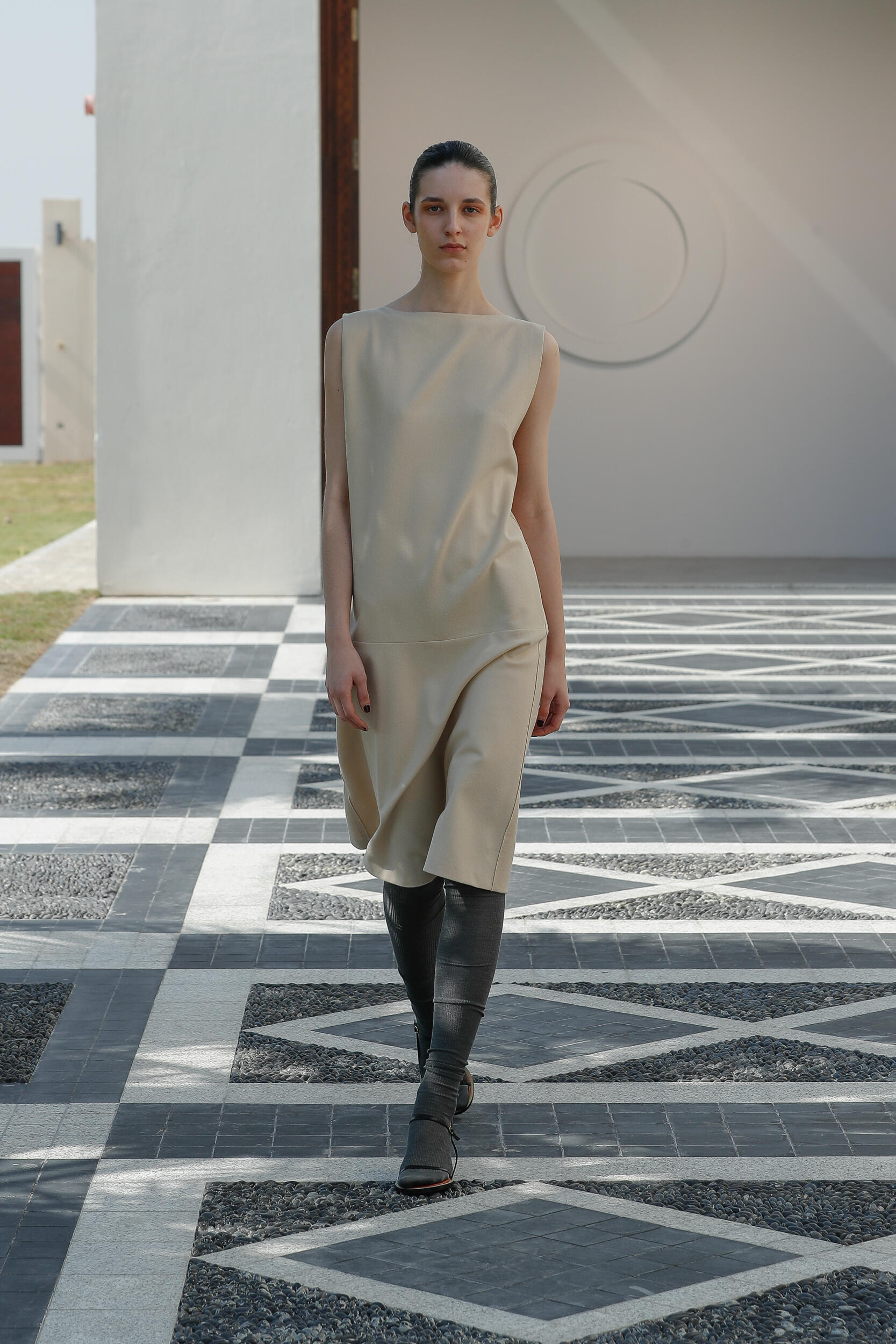 Milan Fashion Week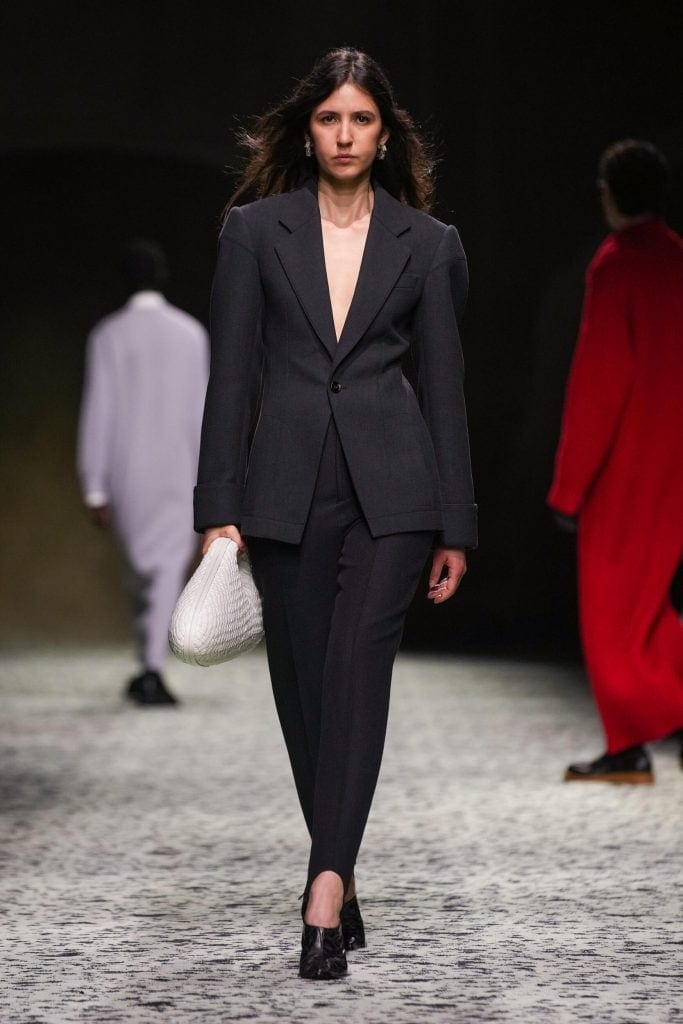 Paris Fashion Week