---
Review of Stefan Cooke Spring 2022 Fashion Show
Gimme a high '5'
By Lizzy Bowring
Stefan Cooke is decidedly one to watch, and judging from the presentation today, called Gimme an 'S', I would give both Stefan and his partner Jake Burt, more of a 'Gimme a high '5'. Founded in 2017, the brand has experienced a meteoric rise, winning the H&M Design Award 2018 and being a finalist for the LVMH prize for 2019. That says quite a lot for a brand that by simple arithmetic is a mere four years old.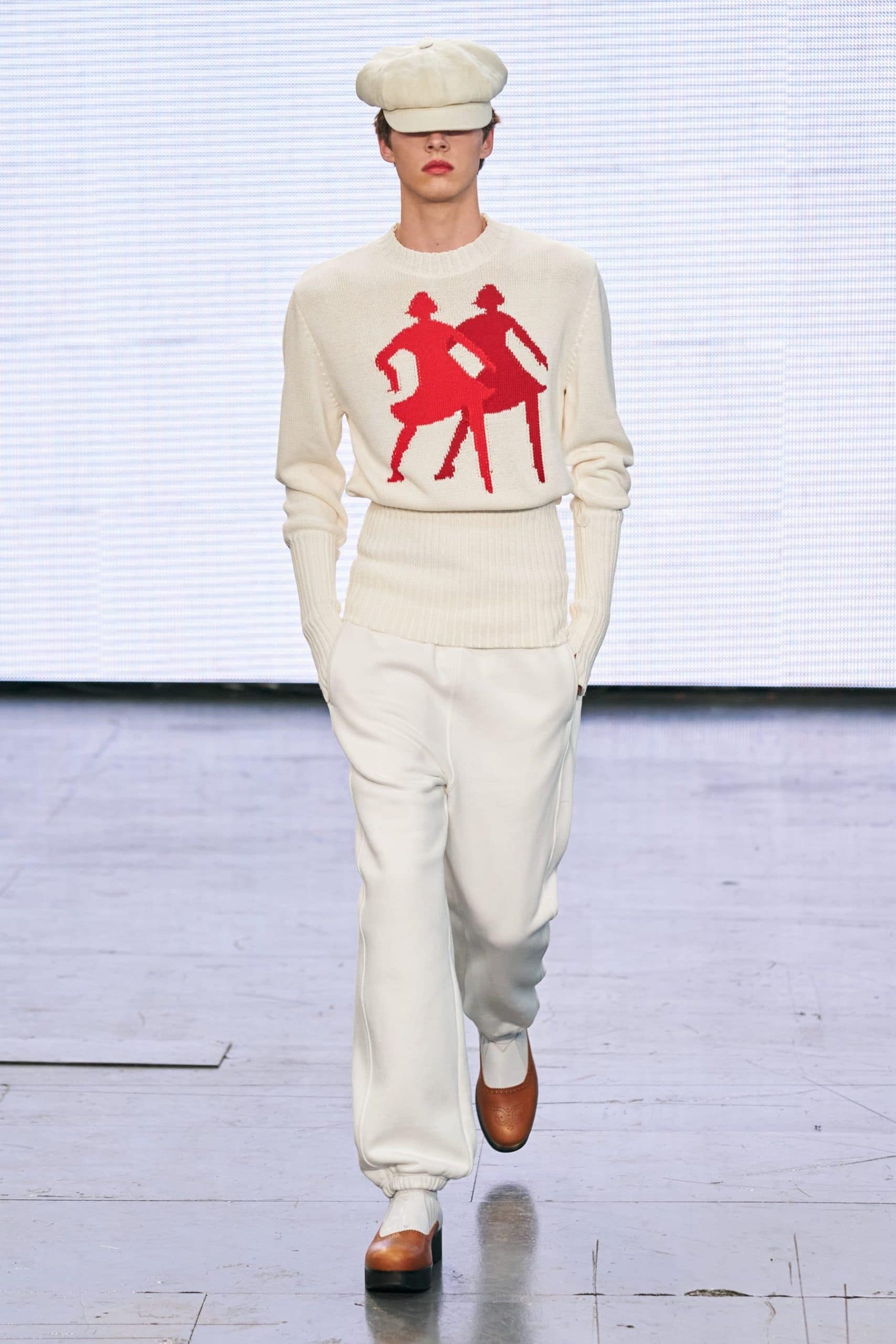 There is a secret to Stefan Cooke's success. The pair work harmoniously in subversing the established old and placing it firmly in the new, earning the brand a significant following and high profile stockists clamouring for pieces.
Known for unique artisanal items, Cooke's textile techniques and Burts keen eye for design are a winning formula for this innovative brand.
Point in case. Take today's presentation – I had to look closely at a jersey top, (done in the Stefan Cooke way), which was in fact, a cleverly crafted cable knit applique. That is enough for me to sit up and take notes. And the silhouettes kept coming; nothing was 'overworked, the shapes were exactly as they should be – sharp, sexy and to the point.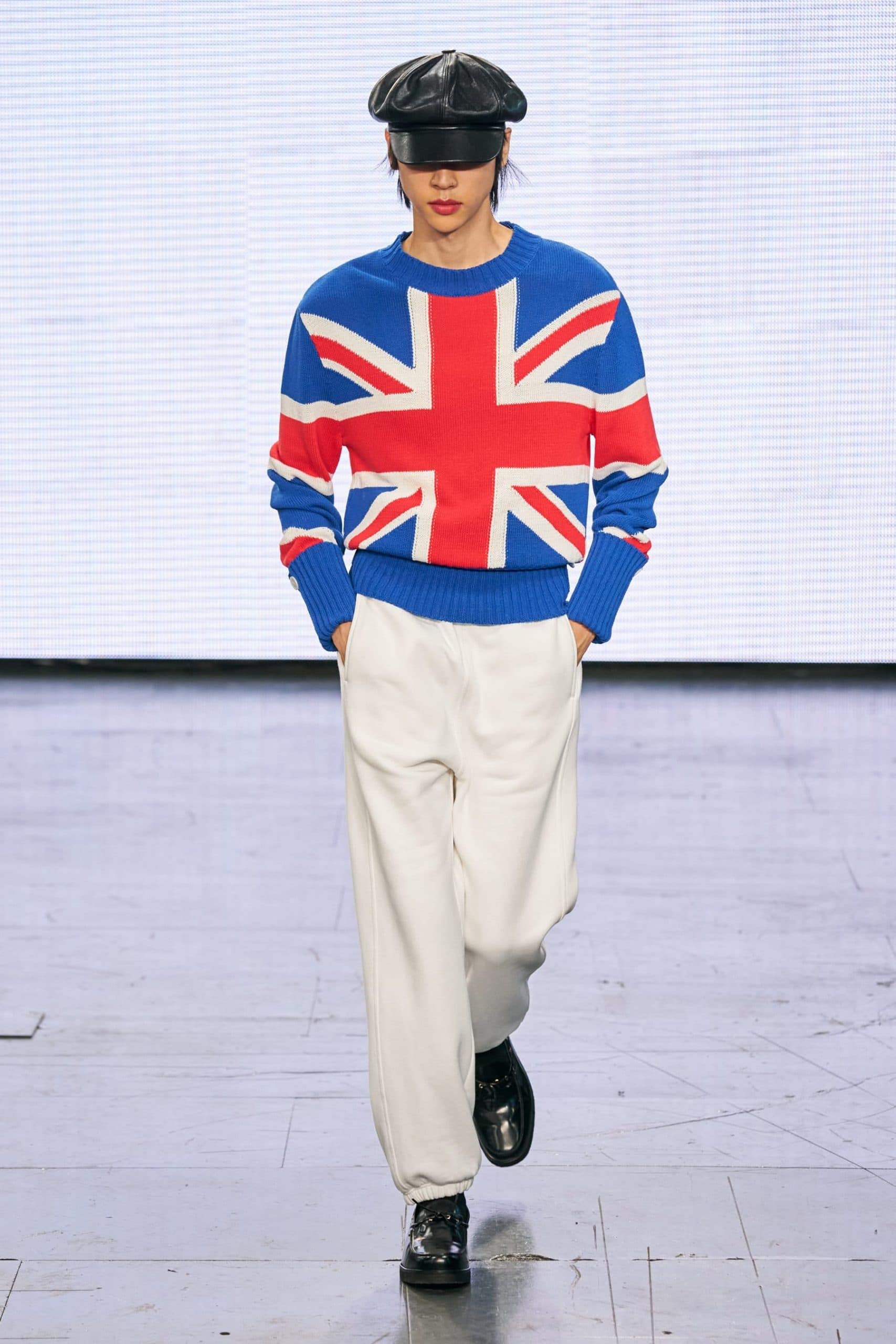 A drawcard of this brand is how the pair can take classic ordinary items and turn them into something so incredibly 'not-ordinary. Traditional knitwear pieces were updated with elongated rib, turned up in a deep cuff at the hip.
Elsewhere, argyle sweaters featured one large intarsia motif or for that matter, take the Trompe l'oeil effects that were renditions of militaria on shirts and vests. This unique and offbeat version of sweaters saw preppy separates crafted in Devore, while red varsity badges of dancing women played on bomber jackets and both the front and the reverse of sweaters.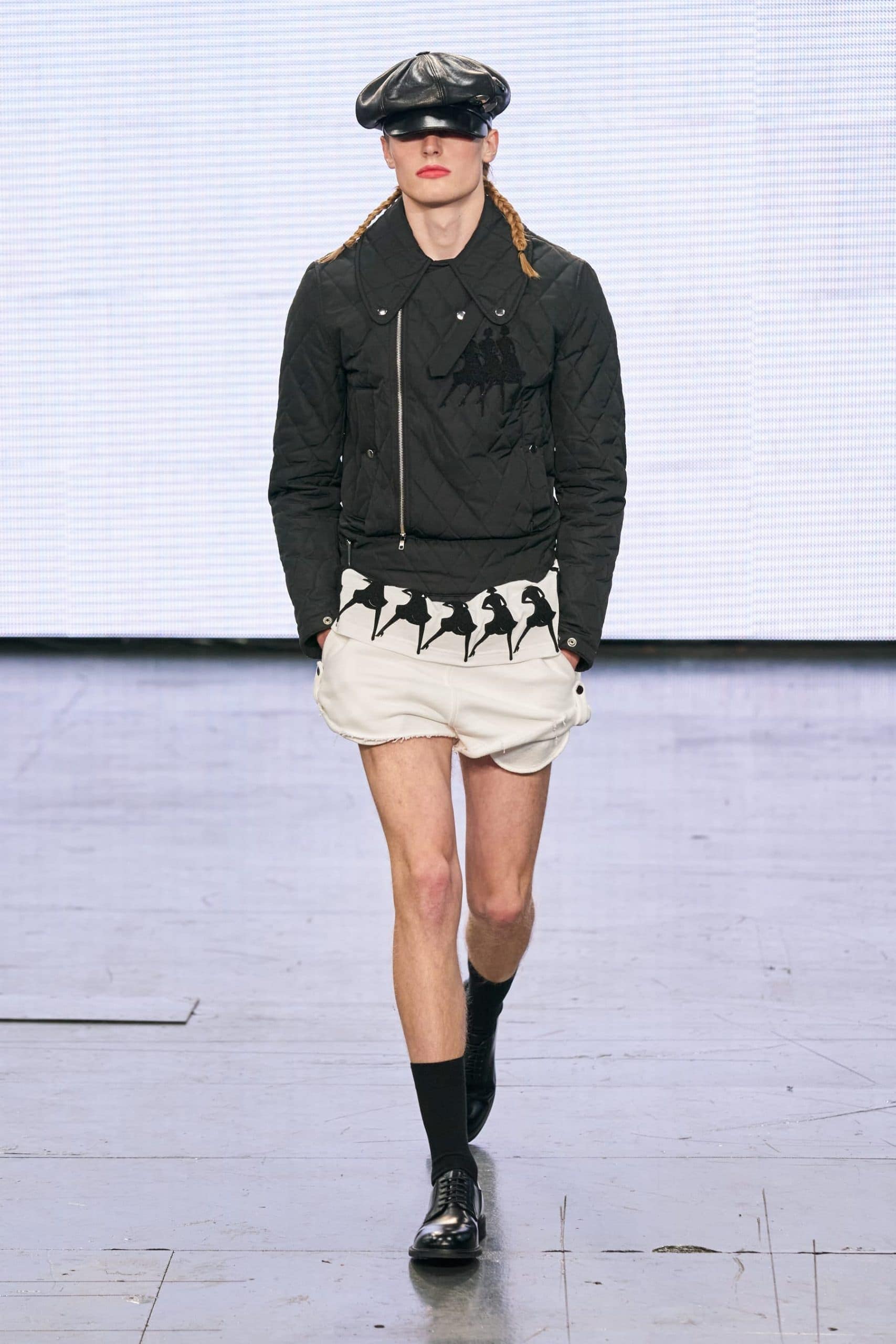 Cotton jersey knits used for Super- comfy jersey shorts, which came turned up at the cuff, will be ideal for hot summer days, while the colour palette throughout the collection was just as wearable. You can't go too wrong with black, white and red – always attention-grabbing colours.
I need a new handbag and the two new bags that Stefan Cooke presented on the arms of his models – a daytime bowling bag named the Twenty-two and an evening fame bag with grafted Bugatti handles called the Fifteen –looked just the ticket.
This collection was about the culture of wearing real clothes, and for that reason, the comfort and ease that exudes from this youthful collection will endure for some time to come
---