Stella By Stella: Sadie Sink fronts the Stella McCartney Winter 2022 Story captured by photographer Theo Wenner
Titled Stella By Stella, the Winter 2022 collection is a celebration of Frank Stella – legendary American artist and one of the most important painters and sculptors of his generation. Blending the codes of both his work and Stella McCartney's designs, graphics, textures and eccentric shapes from his archive are reinterpreted on iconic brand pieces.
Reflecting Stella women who are both creators and collectors, Winter 2022 turns pragmatic staples into effortlessly wearable art. This is personified by actor, animal lover and vegan Sadie Sink, who is the face of this season. Captured by Stella's personal friend Theo Wenner at The Ranch, a gallery and working horse farm in Montauk, the shoot treads a conscious line between fashion and art, nature and human. It is soundtracked by Paul McCartney's 'Live and Let Die', the first time this iconic track has been used in a fashion context.
"I'm a huge admirer of Sadie's work. She and I have so much in common in our love of nature and Earth's animals, but also a shared sense of empathy and ethics in how we live our lives. I'm so inspired by Sadie's youth and yet her maturity in her ability as an actor." – Stella McCartney
The Ranch is a 26-acre property, with its stewards using the space to care for the local ecosystem. A dichotomy of the natural beside man-man art, they curate world-leading exhibitions – including previously unseen Frank Stella studio sculptures, making it a synergetic platform to showcase Sadie for Stella By Stella.
This art-inspired collection is both infinitely wearable and sculptural, a striking antithesis amongst The Ranch's animals and an exclusive exhibit of Frank Stella sculptures.
"Conscious fashion, art, nature, animals, music… This shoot was quintessentially Stella and brought together so many elements and people who I love. It almost felt like a family on the shoot, and that playfulness and energy translates into the iconic visuals Theo captured of Sadie wearing our Frank Stella pieces." – Stella McCartney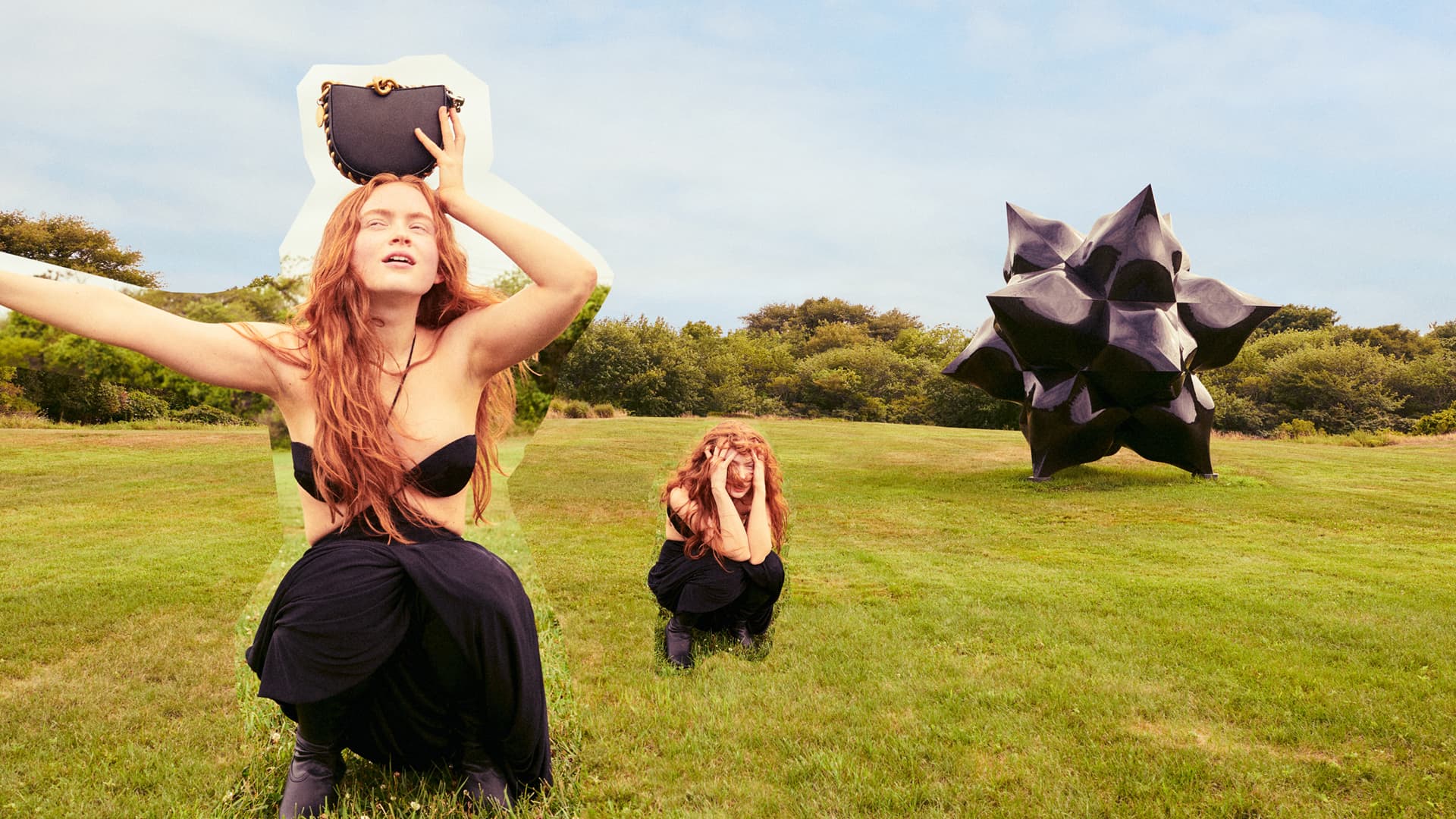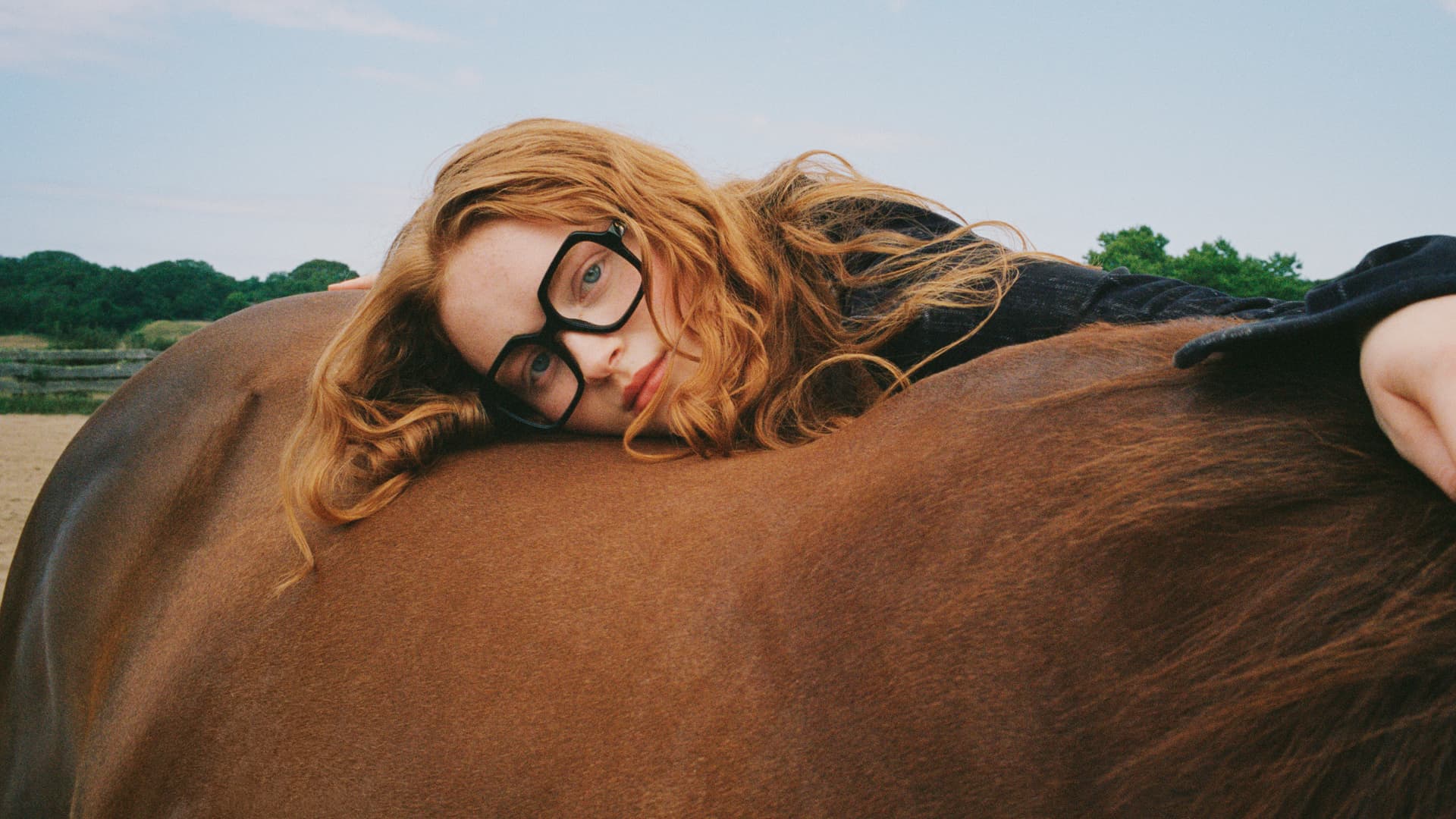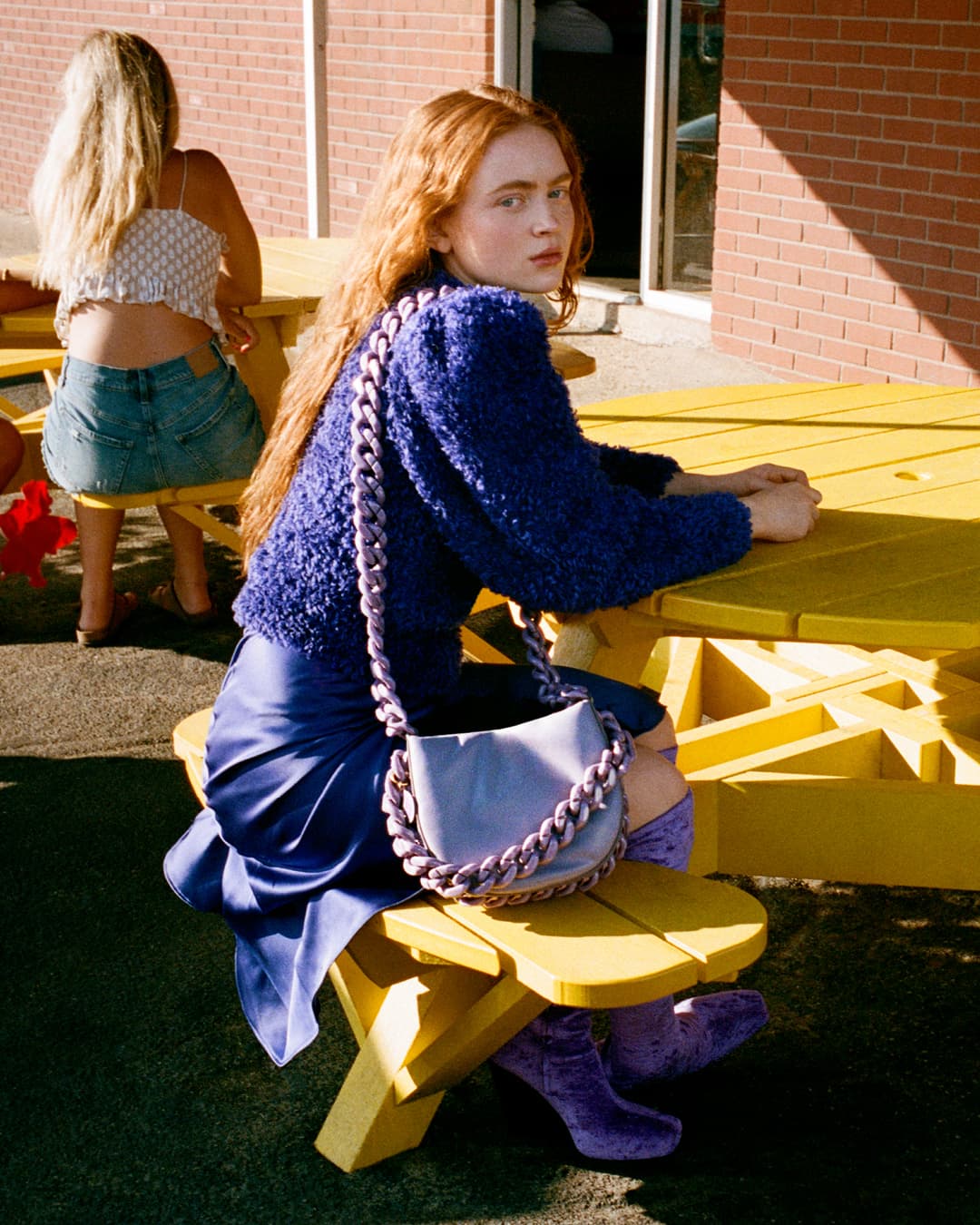 Stella McCartney Creative Director | Stella McCartney
Creative Director | Stella McCartney
Photographer | Theo Wenner
Models | Sadie Sink
Location | The Ranch

---