---
Our conversation with Founders of Yard, Stephen Niedzwiecki | Chief Creative Officer & Ruth Bernstein | Chief Strategy Officer
Kenneth Richard: Stephen and Ruth, thanks for sitting down with us to chat about Yard NYC. How did you two meet?
Ruth Bernstein: It was almost like we were leading parallel career paths. We were in San Francisco at the same time I was working on the strategic side at a groundbreaking firm called Tattoo.
Stephen Niedzwiecki: I was at Gap, after spending time at Origins and Nautica. At the time, it was only an in-house creative team. There were three of us and it was fun to do the original stuff that put Gap on the map in the mid to late 90s, all the dancing, singing and celebrity spots.
Kenneth Richard: Iconic.
Stephen Niedzwiecki: Yes, it was iconic and it also changed the way fashion retail brands were doing advertising at the time.
Ruth Bernstein:We joined forces on YARD'S rebranding assignment for GapKids; they really needed the strategic as well as the creative help. We say it's a combination of brains and beauty, and the more you get to know us, the more you have to guess who's the brains and who's the beauty.
Stephen Niedzwiecki: You can guess who is the beauty.
Kenneth Richard: Yes, you are an attractive man.
Ruth Bernstein: (Laughs)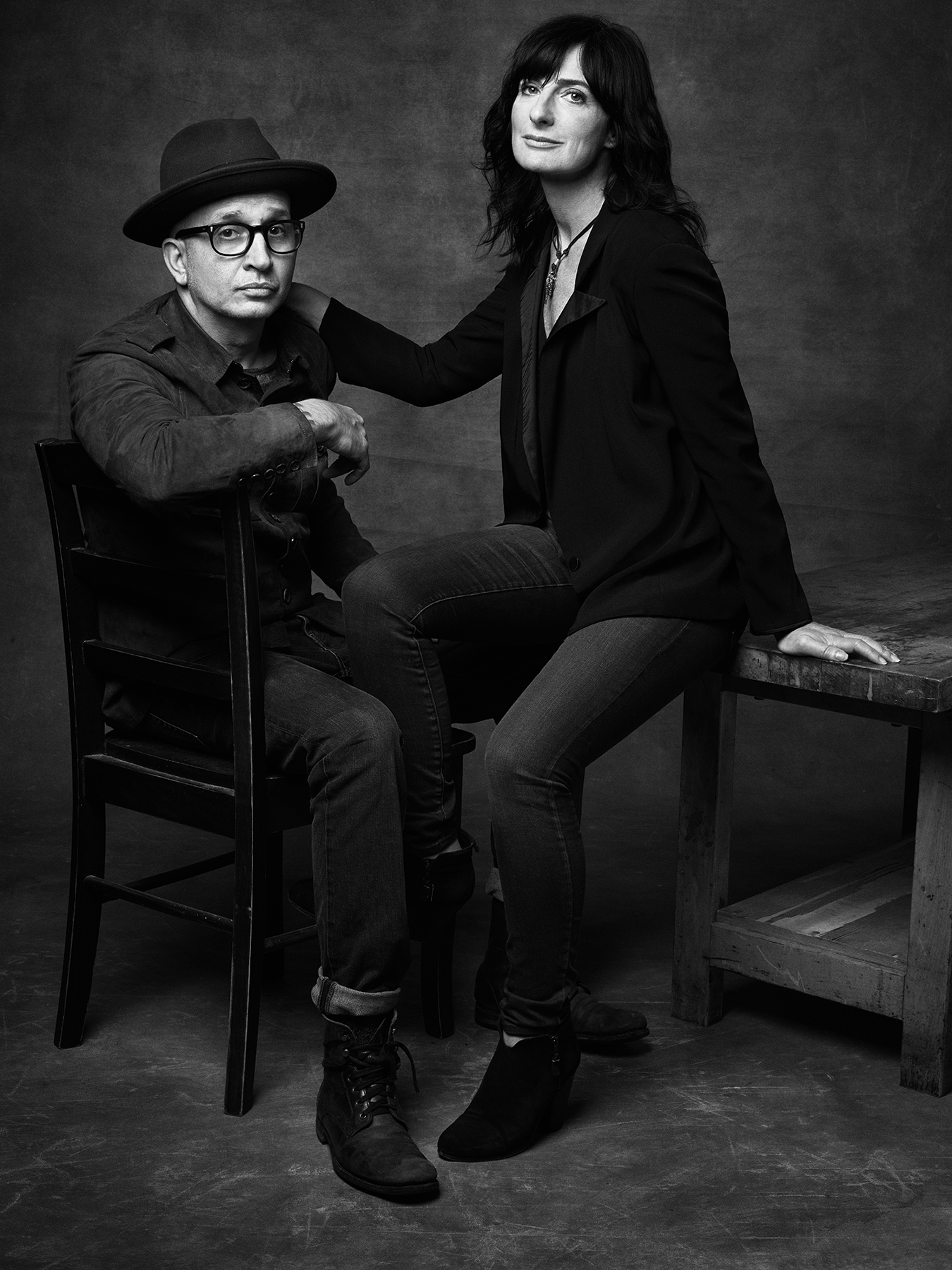 Kenneth Richard: How did you come up with the name Yard NYC?
Stephen Niedzwiecki: In the 90s I spent a lot of time in LA, and I noticed all these houses in Orange County that looked the same from the front, but in the back everyone had something different going on. YARD is really paying homage to that idea. Everyone can be given the same turf, the same acre to play with, but it's what you do with it that makes all the difference. We don't believe in yardifying brands – it's really about bringing out the best of what's only true for them.
Ruth Bernstein: Even though we founded YARD, it's much more than the two of us. Our teams are built on the belief that brains and beauty can come together in a very significant way and in doing so, can make a long term impact on brands and businesses. When we started YARD, we were certainly ahead of the current trend of bringing the precision of brand strategy to beauty and lifestyle categories.
Kenneth Richard: Are those brains and beauty brought together up front? How does a project unfold for you traditionally?
Ruth Bernstein: We have a fully integrated five-step process that our clients have named "brand therapy" because they say that's how it feels for them. It's a carefully honed process that combines just the right balance of strategy and creative. In our digital world, brands need clear, differentiated lanes that go way beyond their image. Our process first and foremost defines their voice and sets up the brands for long term success, not just by season.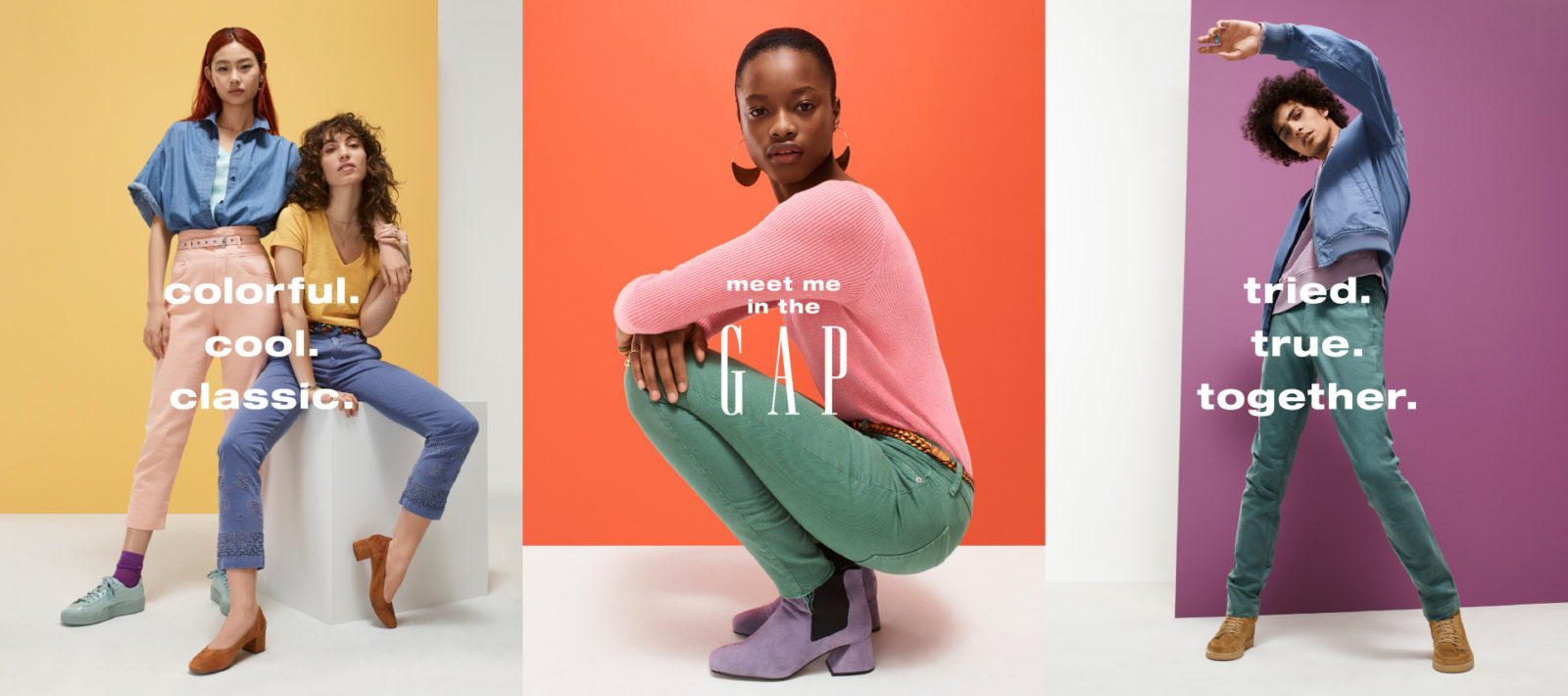 Kenneth Richard: Love the John Varvatos work; it's definitely carved out a lane.
Stephen Niedzwiecki: I remember the first time I met John, I realized we shared a love for music, but the depth of his knowledge was mind-blowing. If there was a Jeopardy show all about music, he could win.
Ruth Bernstein: I think that's critical to it working. "The Rock 'N Roll Gentleman" is a reflection of John Varvatos. It's important that it reflects the designer himself, and it reflects his sensibility.
Kenneth Richard: Great product always helps. He's my go-to.
Stephen Niedzwiecki: Absolutely, his product is fantastic and has been a big inspiration.Once we had that clear path, it became about how to find an expression of the brand that is really authentic. So we made the creative decision to shoot with rock documentarian Danny Clinch instead of a fashion photographer, to start. Over the past 11 years, the decisions we made at the beginning have attracted an amazing variety and level of talent to become the faces of the campaign.
Ruth Bernstein: We were able to create a muse that really feels like it's absolutely coming from the brand truths, and do it in a way that reflects the aspiration of the audience. That's when you're spot on.
For Tumi we did the same thing with the "Global Citizen" platform. The brand was living in the business space and was really about being a road-warrior. We knew we had to find a way to lean into women and Millennials, by defining a different perspective on travel. The Global Citizen platform has informed Tumi's expression of brand values, as well as their content strategy. It doesn't start and stop with an image campaign; it's an entire brand world.
Kenneth Richard: The Perry Ellis work has a good wink to it. It's hard to put witticism and humor into fashion and have it still come off as being very sophisticated.
Ruth Bernstein: It's a great example of our brand therapy process in action. It was about going back to the heart of who Perry Ellis was, and bringing the soul back in a contemporary way.
Stephen Niedzwiecki: Perry Ellis was a really fun one to do because it brought me back to that NY scene from the 80s. When he was alive they had such a brilliant plan but after his death, the brand became more about having a product instead of a perspective. When we started working on it, my favorite part was digging into their archives. There was one tape we found where Perry was being interviewed, and he held up a woman's sweater, and the journalist said, "Now that's Very Perry," and she started saying it in all the videos. That's how "Very Perry Ellis" became our moniker for the campaign.
Ruth Bernstein: It is about not taking fashion too seriously, the way Perry did. It's been a real partnership.
Kenneth Richard: Once you take those brands through brand therapy, you must have clients who come back to the couch on a regular basis…
Ruth Bernstein: It's an iterative process, and that's what's been fascinating. As we work on long-term brand building for clients, the emergence of data allows us to make sure we are course correcting and learning as we go. You have to define the lane for the conversation and then continuously build on it to keep it exciting.

Kenneth Richard: Quick question about brands because after all, they are the client: Do they come to you now with ongoing requests? Or is there a brief just done early on? How are they evolving in their requests?
Ruth Bernstein:We create a content strategy with the client and as we start to map out the year through the lens of the platform, it's an ongoing planning process. Together we develop overarching brand themes and the question becomes, what's the pace? How do we build on what's working? The big challenge right now is that brands have an increasing need for content and how do you balance that with pushing a product?
Kenneth Richard: Is that answer in the hands of the customers?
Ruth Bernstein: It's a fine line. The customers' appetite and interest is key, but so is the brand's ability to truly deliver something unique and meaningful – that's something that brands are also figuring out.
Kenneth Richard: Should brands be considering allocating their budgets in different ways?
Ruth Bernstein: Yes. There used to be a very sharp divide between e-commerce and retail and obviously with an omnichannel strategy, things are merging. Everything has to be more consolidated and invested in the big idea. Then you can find the ways to invest in that idea as opposed to investing in a discipline. A brand can't just think about channels; they have to think about the overarching conversation.
Kenneth Richard: Excited about all the year has to offer. Thanks for taking the time to chat.
Stephen Niedzwiecki: Our pleasure.
Ruth Bernstein: Anytime.
Photo Stephen Niedzwiecki & Ruth Bernstein | Mark Seliger
---