The Lexicon of Handbags Offers a Never-Ending Source Of Unique Values
The largest single category for S/S 23 is the ubiquitous shoulder bag, not just any shoulder bag. The title belies the extensive array of styles that have become the lexicon of handbags, including cross-body bags. These easy-to-wear pieces blend modernism and classic elegance and offer practicality, simplicity, and the opportunity to embrace a never-ending source of unique styles.
By tapping into retro inspirations, particularly in the 90s, examples of classic saddle and camera shapes appeared in reimagined iterations. Alessandro Michele resurrected an equestrian-inspired bag and a boxy style with a curved saddle-like flap and long shoulder strap; contrasting hues amplified the saddle flap. The print of the season – snake – turned the heat a notch at Tory Burch on flat-shaped minimalist pieces featuring a simple snap closure.
Creativity knows no bounds, the scope of styles on offer came as box styles at Eudon Choi. The range of choice at Stella McCartney saw pieces feature chunky chains ranging in size, from handheld sizes to oversized wear-on-the-hip shapes. Hermès, a brand renowned for leather goods, demonstrated its craftsmanship with sculpted pieces that will fit neatly under the arm. Ferrari drenched simple shapes in metallic hues, and Fendi took a structured shape to another level with fabulous colour, contrasting shoulder chain straps, and concertina folds and will undoubtedly join the classic shapes for the future.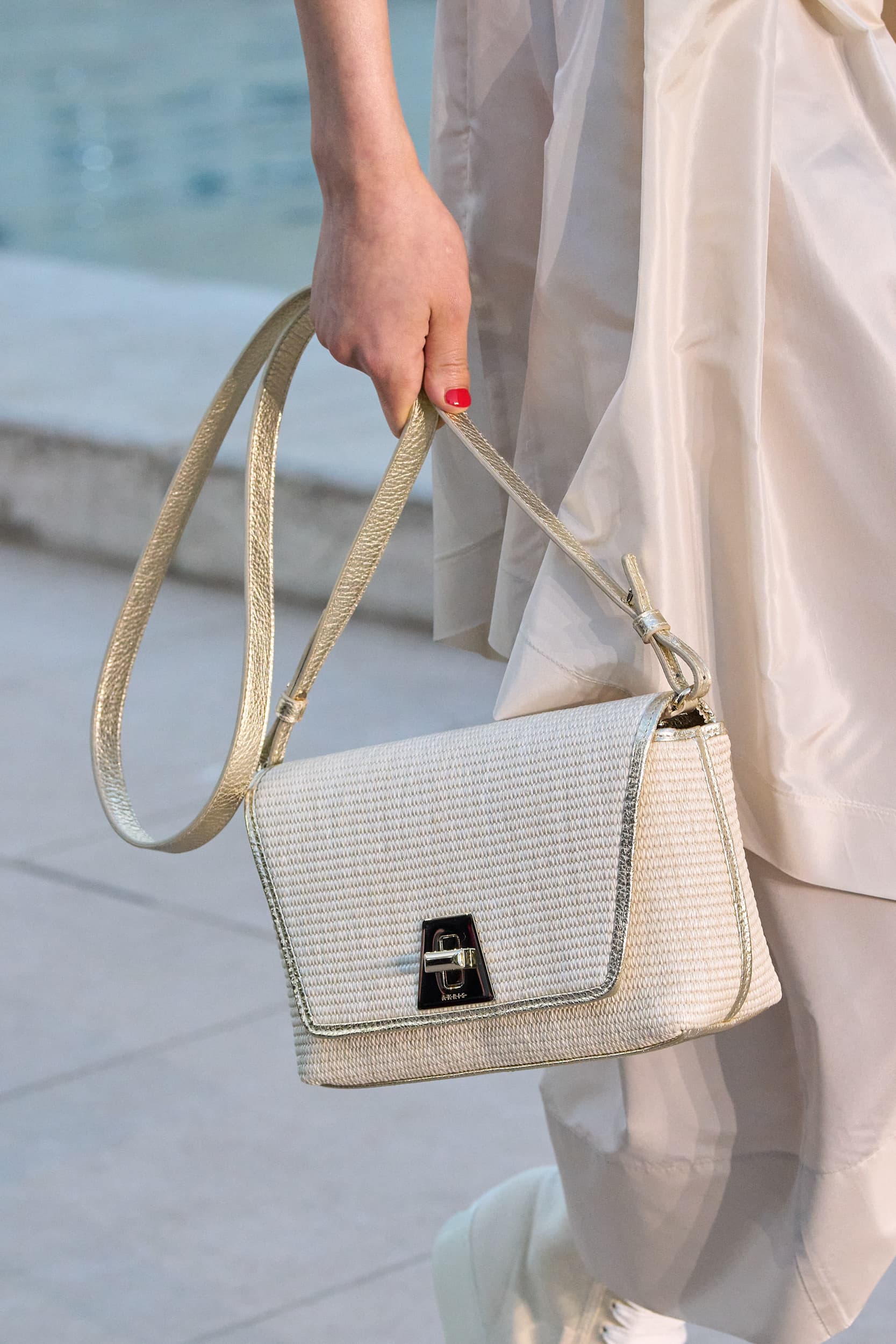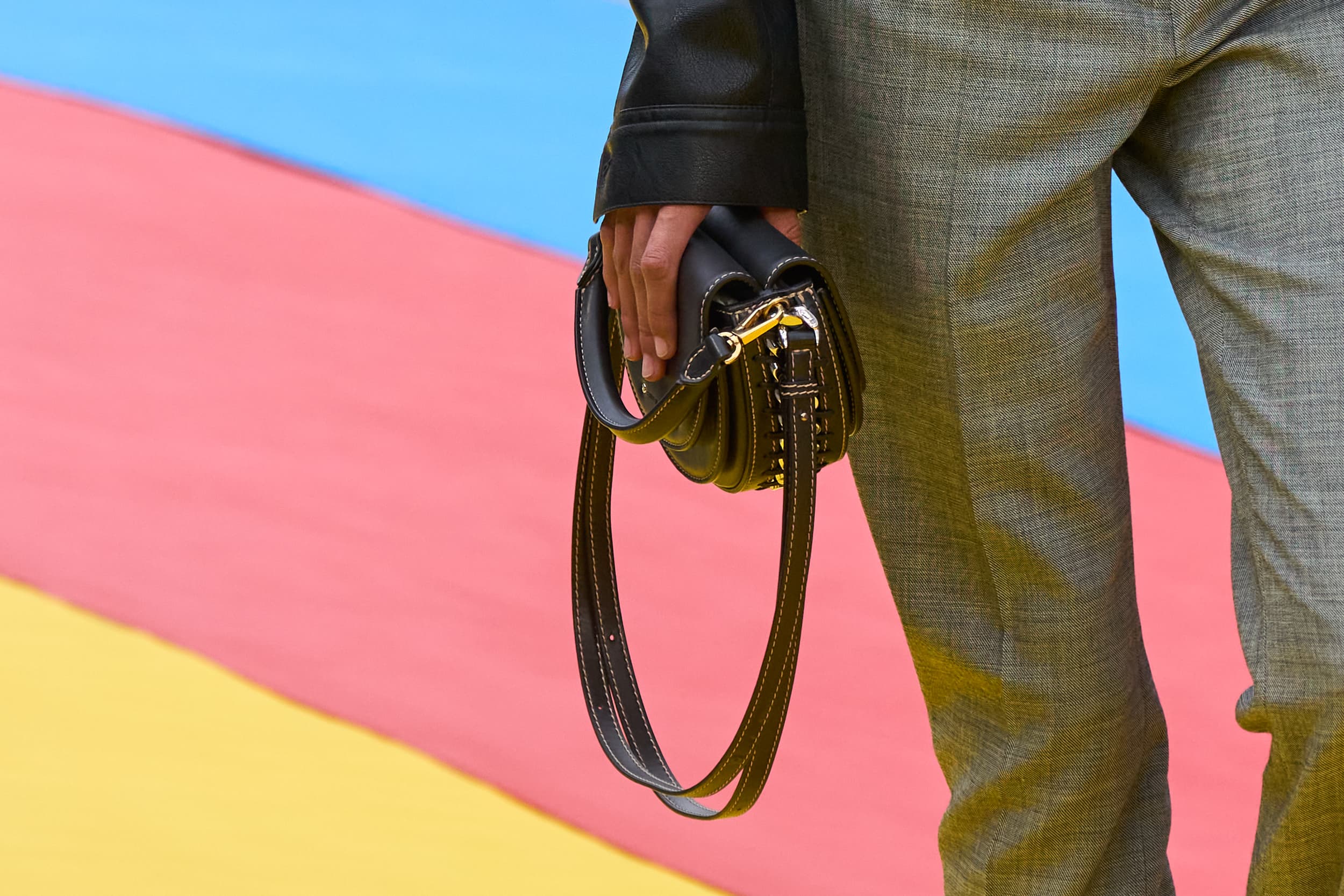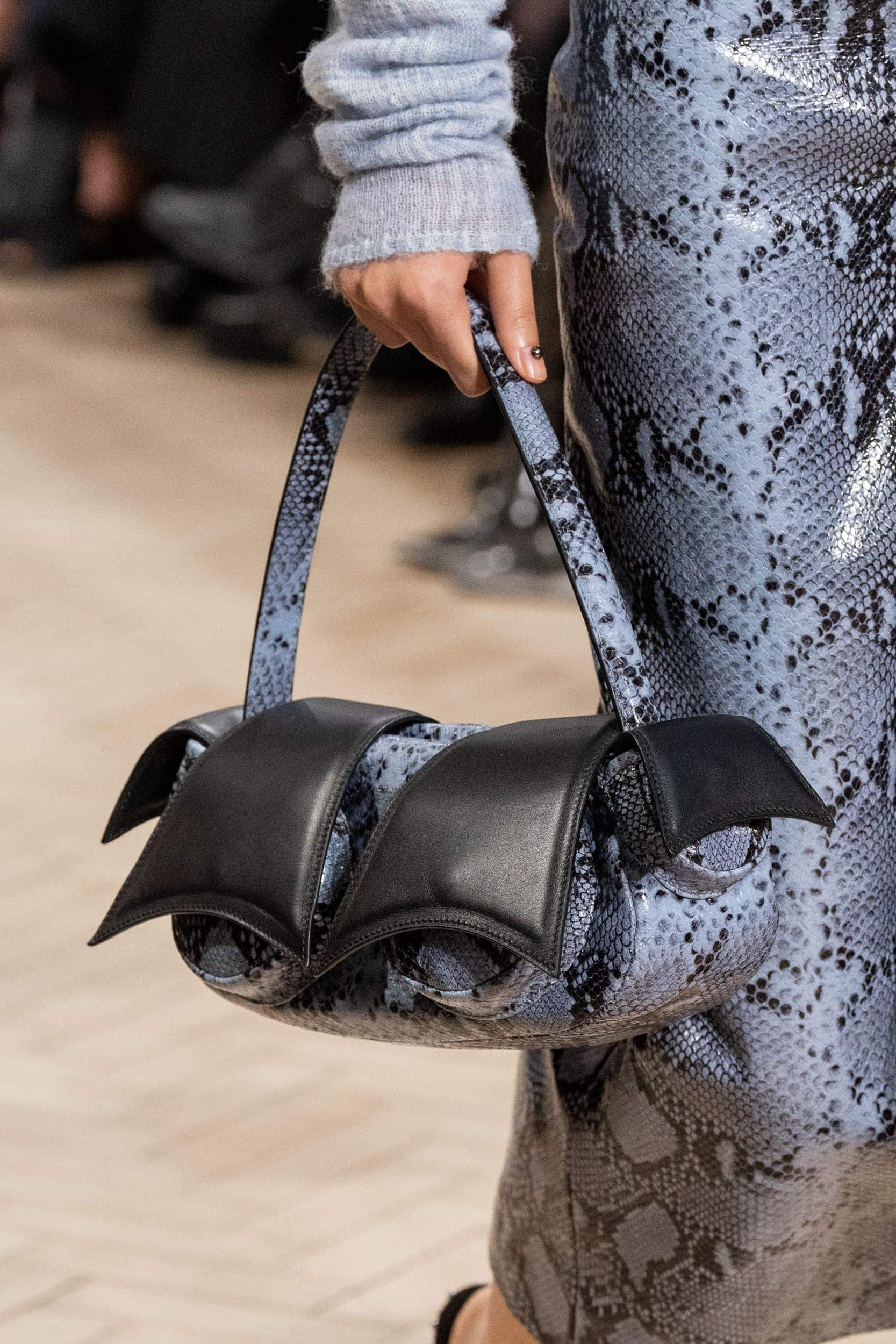 ---