Fashion's Leading Source for Marketing Intelligence, Analysis, & Creative
Stay Inspired. Stay Informed. Stay Elevated.
Monthly
$22
All Access
Daily Newsletter
Billed Monthly
Annual
$
200
$64 savings
All Access
Daily Newsletter
Billed annually
$200 for 1st year, $224 each additional year
Annual & Monthly accounts are only refundable within the first 7-days of initial subscription registration. One subscription per individual.
Automatic Renewal Terms: Your account will automatically renew monthly if you have signed up for a monthly subscription or annually if you have signed up for a yearly subscription and you authorize us to charge the card provided, until you cancel.
You may cancel at any time by emailing admin@theimpression.com. Once canceled, your access will expire at the end of the paid term.
You may opt-out of email at any time by unsubscribing via a link in your email. If you accidentally unsubscribe, please reach out to admin@theimpression.com and we will reactivate your email account. Also note, you are responsible for providing us any email address changes. Please contact Customer Service at admin@theimpression.com for assistance. Use of this Site constitutes acceptance of our Privacy Policy.
"The Impression is a daily read for luxury and industry leaders and marketing pros who need a fix of what's happening worldwide. It's smart, modern and refreshingly curated."
– Julie Mannion
"The Impression has become one of the most original & influential editorial voices covering the worlds of fashion creative, branding, & marketing innovation. The speed, quality and access The Impression offers make it a must read for the industry and beyond."
– Trey Laird
"The Impression is the industry's definitive 'go to' for what is happening in fashion. It is unique in that it lets the imagery do the talking, and as such is an incredible reference that we all depend on."
– Anya Hindmarch
"The Impression has become a fast growing influence in our industry. Kenneth has paved the way with a point of view that is accurate and refreshing, adding tremendous value to an ever changing creative landscape."
– Fabien Baron
Your exclusive membership benefits include:
Unlimited Subscriber Exclusive Access to Industry Analysis & Creative You Won't Find Anywhere Else
A one-stop resource to stay ahead of the competition for all touchpoints of global fashion communication including Marketing & PR Analysis & Strategies, Advertising, Breaking News, Campaign Reviews, Ad Archive, Creative Profiles, Media, Agency Activities, Sustainability, Technologies, Trends, Retail, Store Design, & Luxury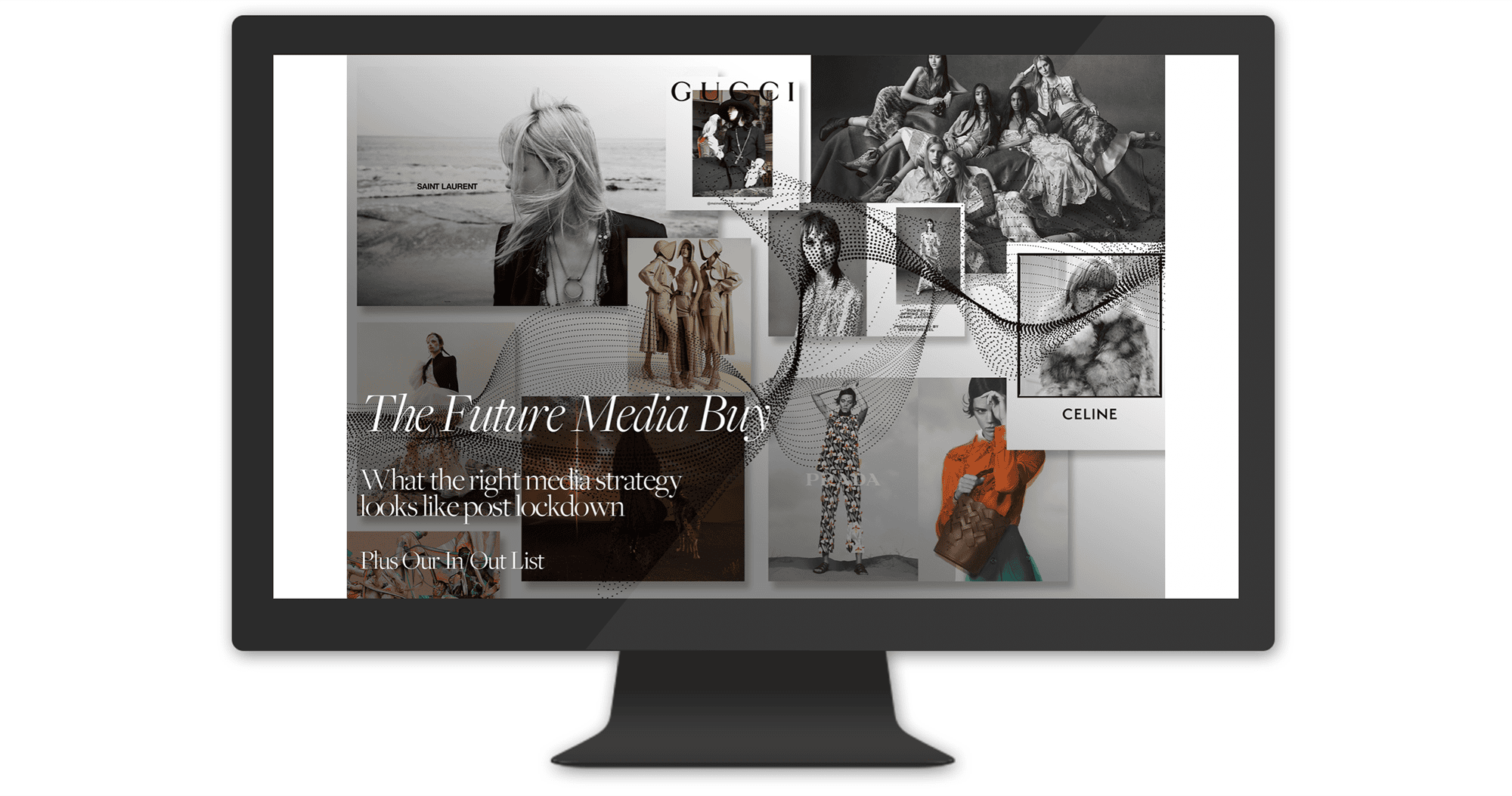 A few firms with The Impression Insider memberships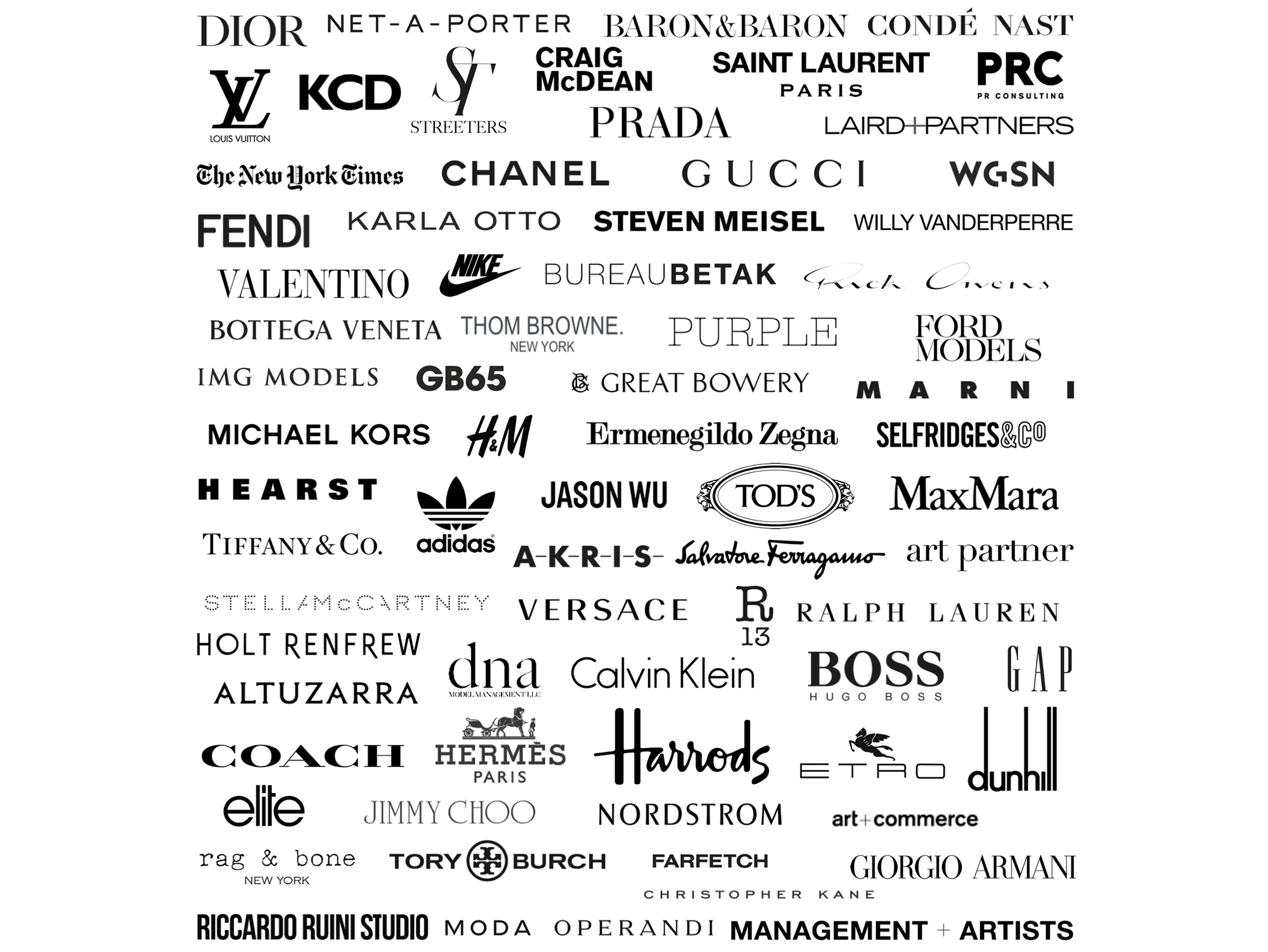 As an Impression Insider, you will gain access to premium content, empowering you to achieve the competitive edge you need to be successful in today's creative landscape
The Insider community is the most innovative group of fashion professionals, creatives, and decision-makers worldwide. It spans from creative directors, executives, designers, art directors, photographers, retailers, stylists, entrepreneurs, producers, editors, filmmakers, and the industry insiders who drive the narrative of fashion.
Analysis and Directional How-To's around Key Industry Trends to help drive brand equity and sales
We cover trending business and communication challenges speaking with industry leaders to share value-added and constructive solutions. Our focus is on helping the industry succeed and being socially, politically, and environmentally responsible.

The Impression Daily Newsletter & Breaking News Emails
We keep you inspired and informed with our daily industry briefings and breaking news alerts covering the essential fashion and industry news emailed to you each business morning. Visually dynamic and leading into the most important stories, our newsletter sets the industry standard.
Exclusive Interviews With Fashion's Leading Creatives On Building A Better Tomorrow
To help you address key industry challenges, The Impression regularly speaks with the industry's most influential creative leaders on how they are addressing today and uncover their views on tomorrow.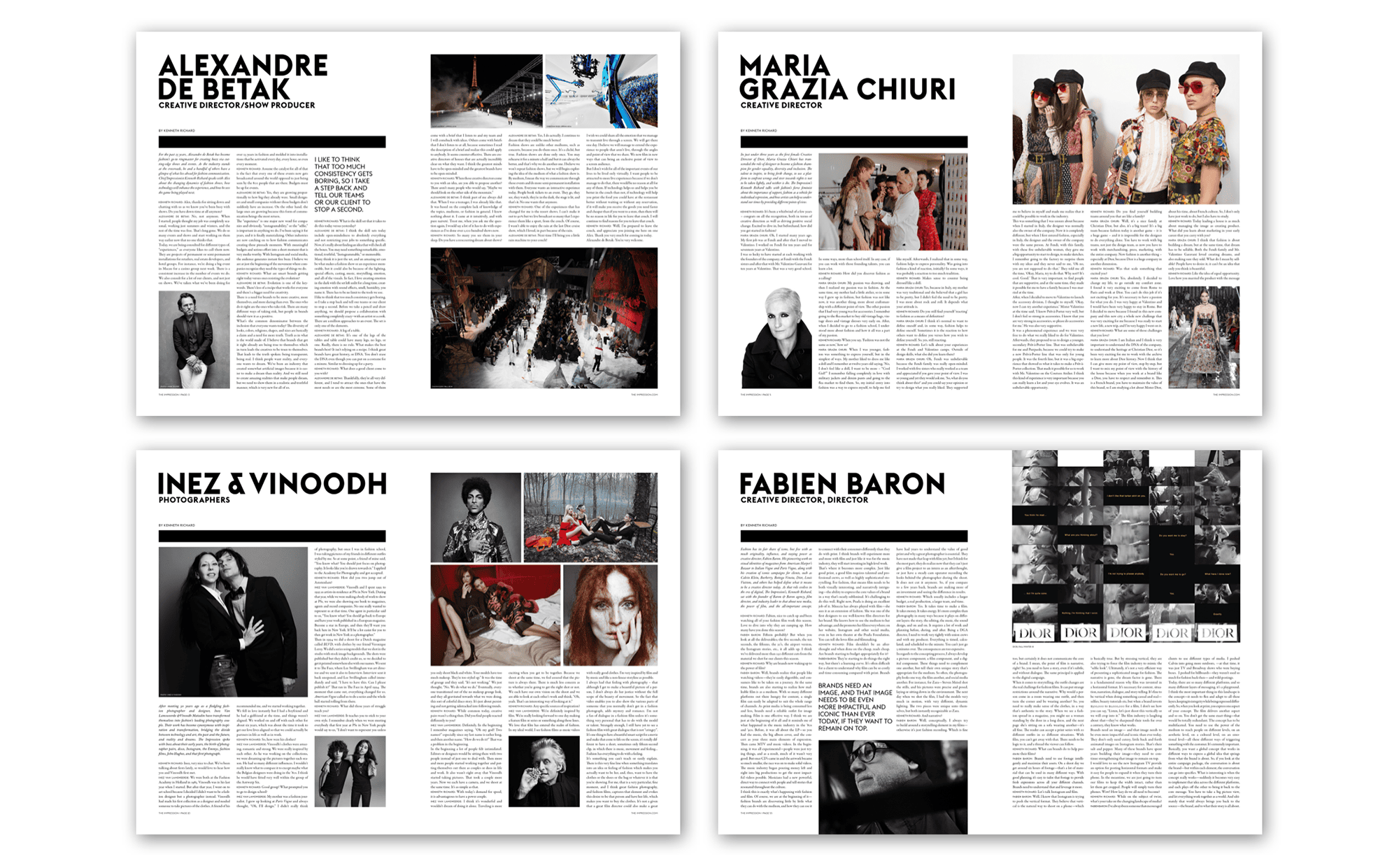 Access To The Largest Collection of Branded Fashion Films & Archive with Credits
Stay up-to-date on the latest consumer driven branded films. Unlimited access to our archive includes credits to help you discover the creators leading the next wave of brand-to-consumer relationships.
The Largest Coverage of Paris, Milan, London, NY & International - Women's, Men's, & Couture Fashion Weeks
Our distinctive coverage of global fashion weeks is unparalleled with first-to-market live show coverage including full shows, reviews, close-up details, accessories, beauty, backstage, atmosphere, staging, films and front row. With thousands of images per day you can stay on top of the go-to-market launches of collections around the world with The Impression editors helping you digest their meaning and impact on the global eco-system.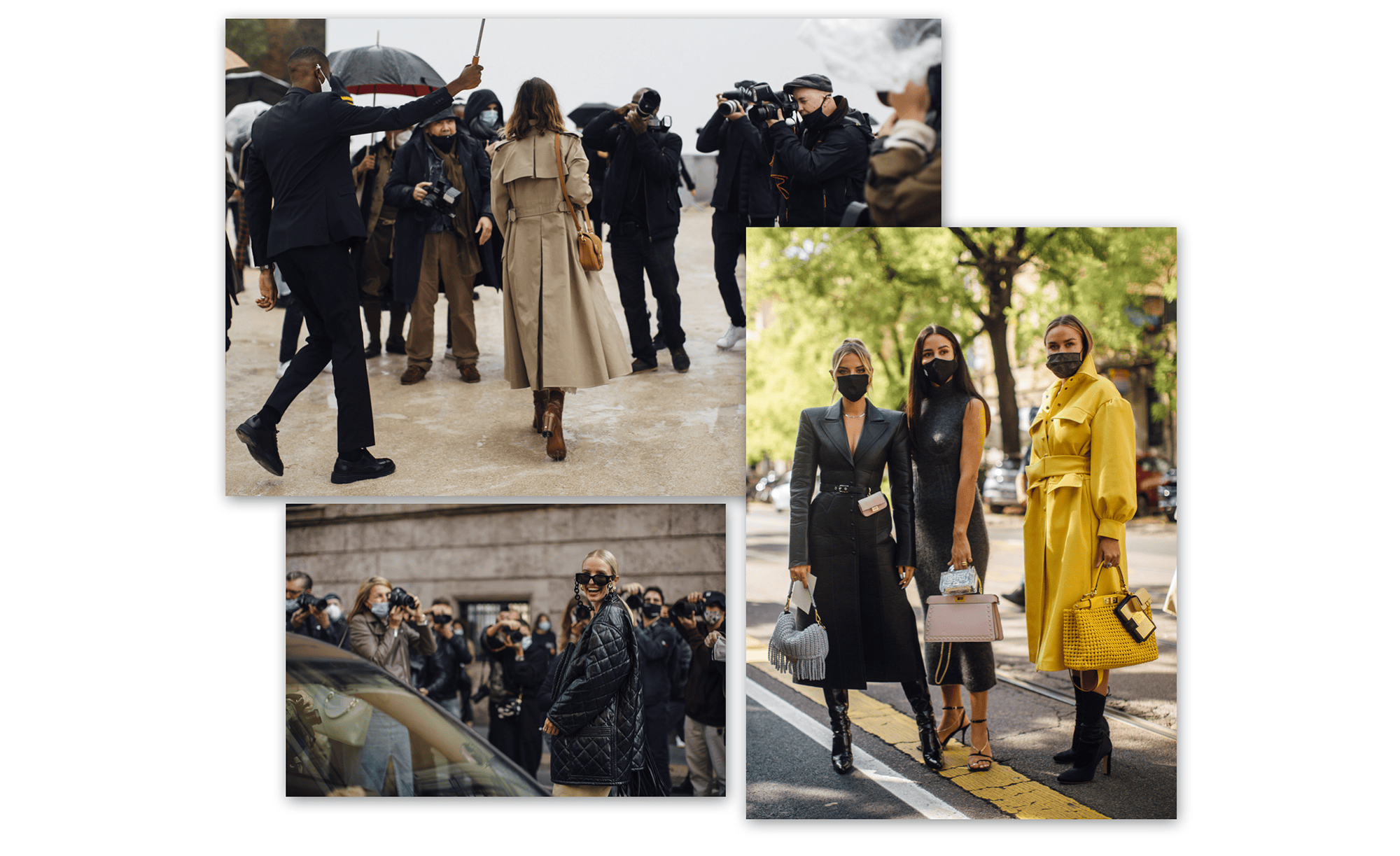 Gain Access to the Most Comprehensive Collection of Fashion Street Style Images
Our Street Style coverage is the largest collection in the world painting the most holistic picture of the global and influential fashion community showcasing how they translate fashion into their personal style.
Fashion Forecasting Analysis and Inspiration to Help You Stay Ahead
Enhance your creativity with the latest inspirations in design, color, and trend intelligence covering women's, men's, and accessories from Paris, Milan, New York, and London fashion weeks. The Impression editors provide reportage analyzing key looks to serves up-to-date market intelligence from the thousands of looks each show season.
[abtest_conversion bt_experiment=10601830 bt_experiment_type=load bt_click_conversion_selector= ]