Review of Swarovski Fall 2022 Ad Campaign by Creative Director Giovanna Engelbert with Photographer Marcus Ohlsson with models Parker Van Noord, Yasmin Wijnaldum, Stella Maxwell, and Zinnia Kumar
Swarovski celebrates all that glitters in a new campaign for Fall 2022 by creative director Giovanna Engelbert and photographer Marcus Ohlsson.
With a color scheme composed exclusively of gold and crystal, Ohlsson's portraits see his models glimmer like the jewelry they wear. Though it's been a longtime staple at the heart of luxury, Swarovsky has been making a smart push to cast younger models and intertwine its timeless crystalline vision with the rhythm of contemporary fashion.
While the brief set of images may not feel like too much on its own, it forms an essential element in a smart visual series Swarovski has been deploying on their Instagram over the latter half of this year: about each month or so, the brand switches to a new color, and the majority of their posts and imagery will feature this color. The page has moved across the spectrum, and now we are seeing it arrive victoriously at gold. It's a fun way to leverage the social media platform and maintain a sort of consistency and connectivity, as well as a smart way to flex the house's ownership of color and light in its command of crystal.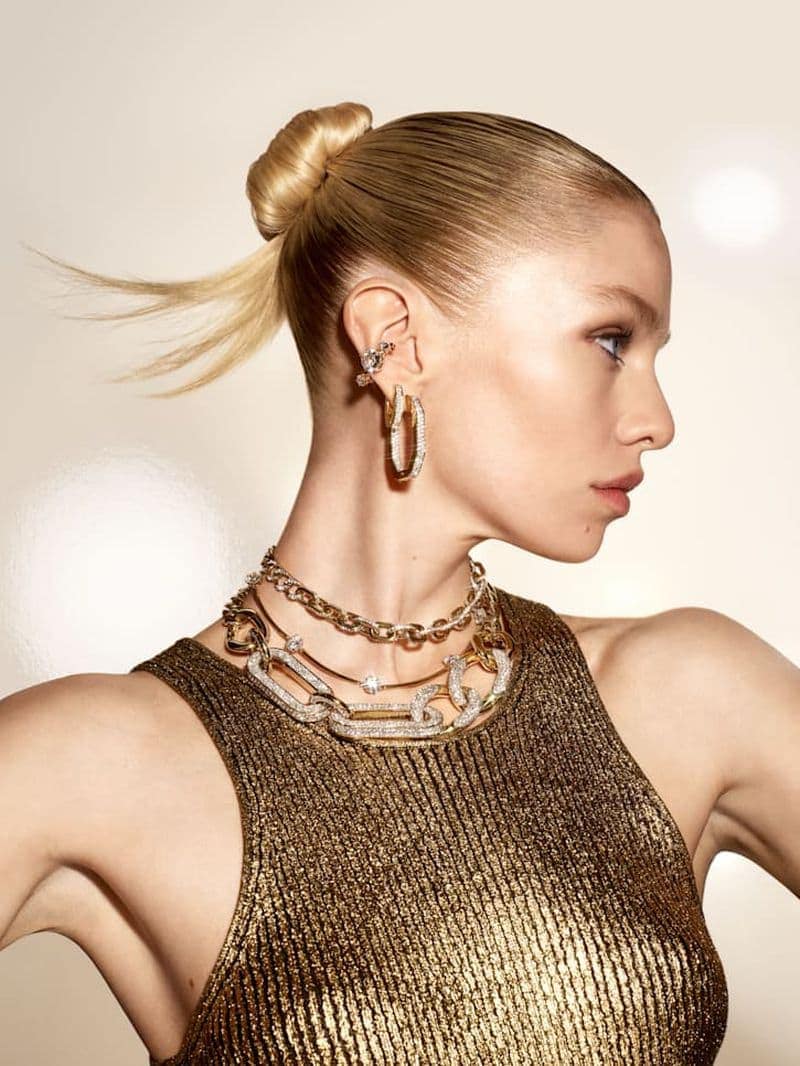 Creative Director | Giovanna Engelbert
Photographer | Marcus Ohlsson
Models | Parker Van Noord, Yasmin Wijnaldum, Stella Maxwell, and Zinnia Kumar
Stylist | Zara Zachrisson
Hair | Kalle Eklund
Makeup | Petros Petrohilos
Manicurist | Sylvie Macmillan
Casting Director | Piergiorgio Del Moro
---