Review of Swarovski Holiday 2023 Ad Campaign by Creative Director Giovanna Engelbert with Photographer Steven Meisel with models Diane Chiu, Karolina Spakowski, Mila van Eeten, Nyawurh Chuol, and Sora Choi
Swarovski channels crystalline mysticism for its Holiday 2023 campaign, which was shot by photographer Steven Meisel.
Eschewing overplayed holiday themes of good cheer, giving, and family togetherness, the campaign instead takes a scintillating look at the timeless and otherworldly power of jewels themselves.
Much of the credit for the campaign's visual impact can be given to superstar makeup artist Pat McGrath, who does an amazing job to work Swarovski crystals into her beauty looks, transforming the models into glittering ice queens. The approach is a bit reminiscent for the internet-breaking look she helped to create for Doja Cat during the Spring couture season wherein she was encrusted with 30,000 red crystals.
Meanwhile, jewelry isn't bound to fingers, necks, and ears, but also circles the models heads in queenly or angelic fashion, capturing them as mystical muses of icy wintertime power.
Making its striking impact thanks to a unified creative team that is firing on all cylinders, the campaign puts an ethereally beautiful twist on holiday portraiture.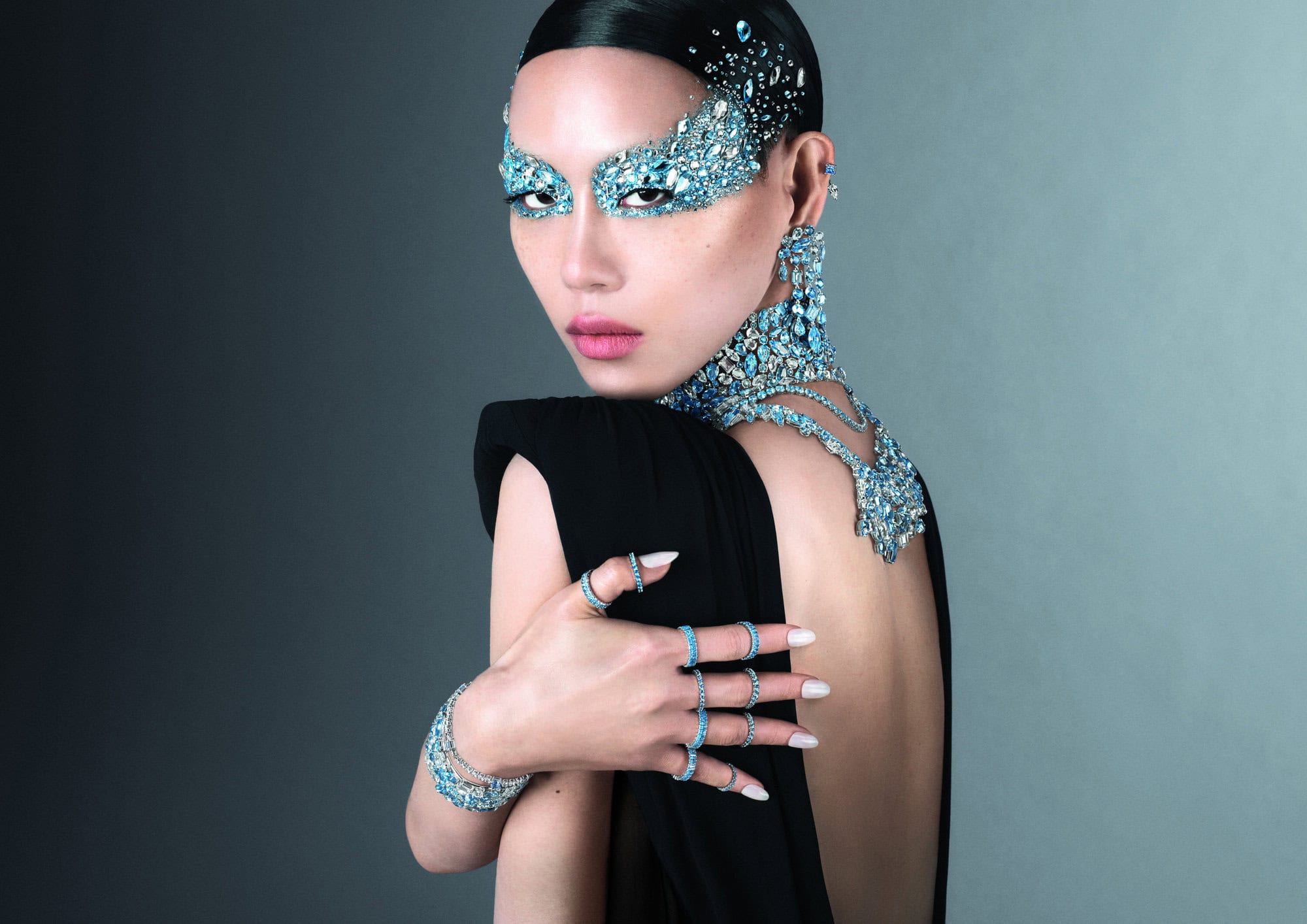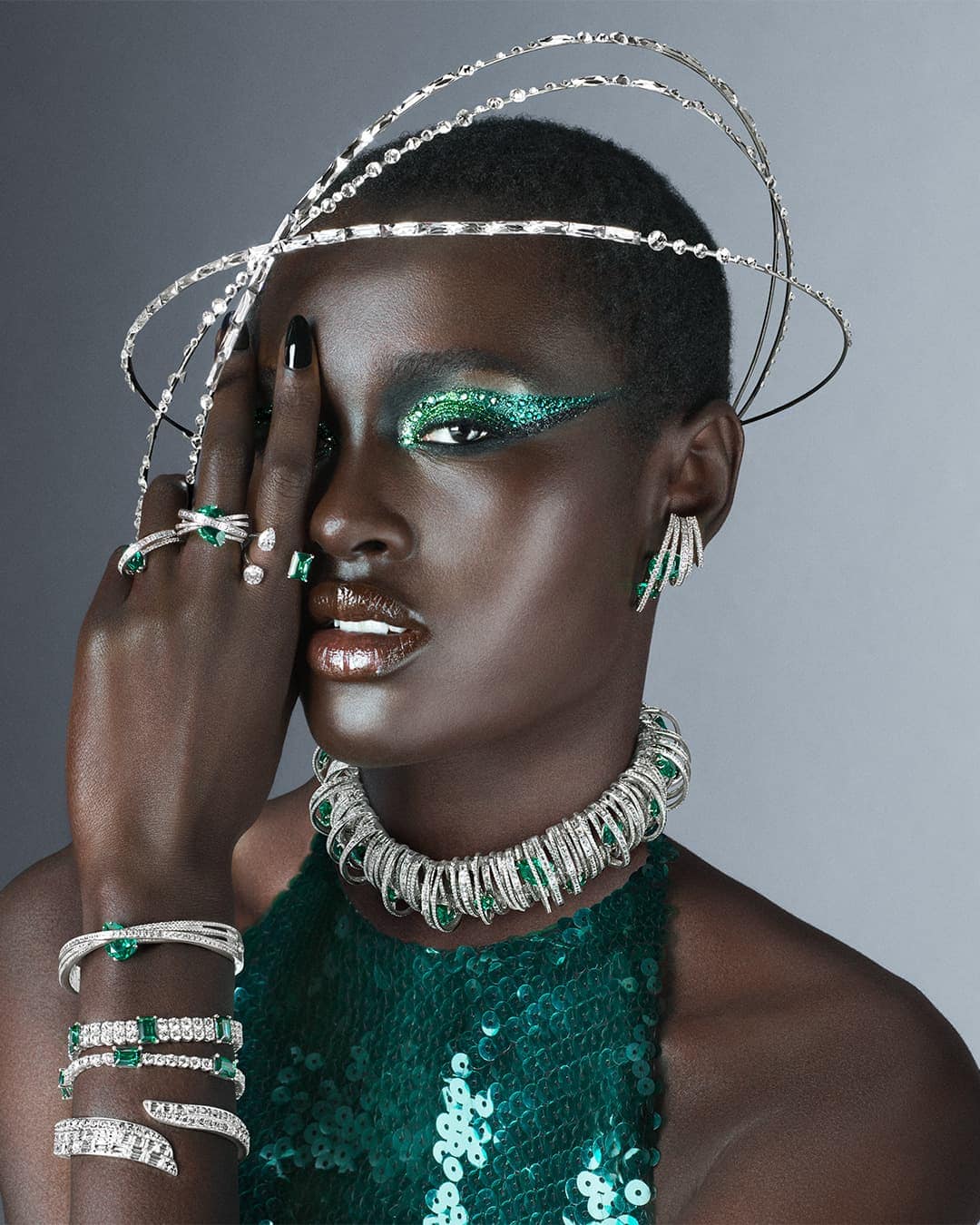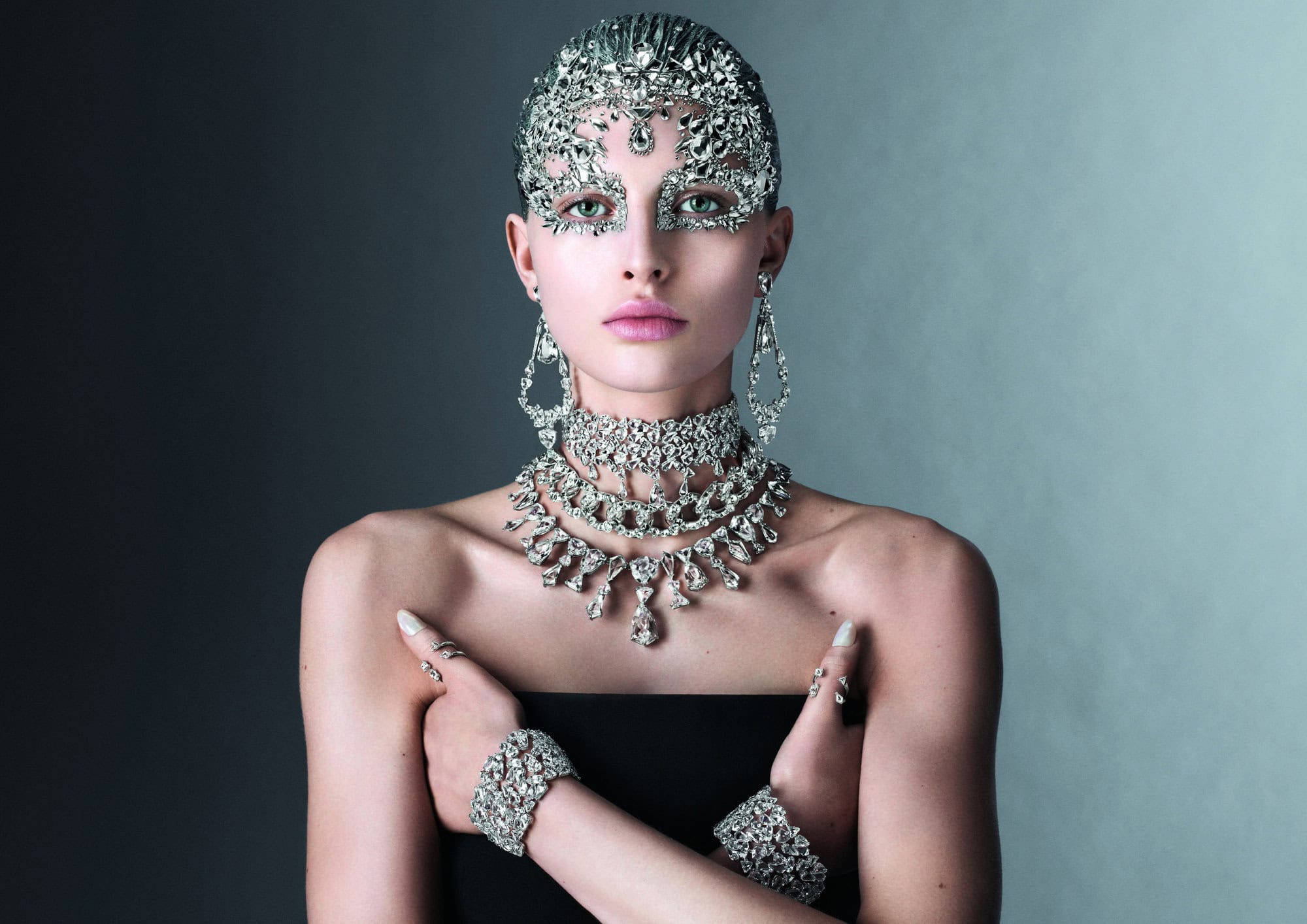 Swarovski creative director: Giovanna Engelbert
Photographer: Steven Meisel
Models: Diane Chiu, Karolina Spakowski, Mila van Eeten, Nyawurh Chuol, and Sora Choi
Stylist: Karl Templer
Hair: Guido Palau
Makeup: Pat McGrath
---