---
Closing Thoughts on The First GucciFest Film Festival
INSIGHTS
By Long Nguyen
The Spring 2021 fashion season is unique and unlike any others in the annals of fashion history.
Facing a very grave threat from the pandemic that seemed to threaten the luxury sector unlike any economic crisis ever seen with global lockdowns and confinements unseen at any other time in the history of the past few decades eclipsing the impact of 9/11 and the 2008 great recession, the fashion industry went on a full-scale panic mode setting up temporary shelters in place of any suggestions of more permanent structures of presenting new fashion collections.
The short-form films and videos presented during the men's and haute couture in July and later in September were principally infomercials shouting brand propaganda rather than real creative solutions to meet the fashion industry's challenges. These infomercials were seen as temporary solutions just done for this spring season alone while awaiting the return to the status quo because there weren't any other possible paths of action. Yet in the cacophony, the Dior haute couture mythology film and emotion-laden piece at a summer beach about love from Ludovic de Saint Sernin were memorable.
Gucci had decided early on during the pandemic to forgo the standard show season schedule regulated by the various federations of fashion in the respective cities of Paris and Milano and reduced the yearly collections to two instead of five as how these new collections are to be presented to the public.
In announcing the showing of the spring 2021 collection, in the form of a GucciFest film festival with a seven parts mini-series co-directed by the filmmaker Gus Van Sant and the creative director Alessandro Michele, the title film, Ouverture of Something that Never Ended, became an anchor of a week-long reveal. Along with the main feature, two short films from a selection of fifteen young and emerging designers globally were also released.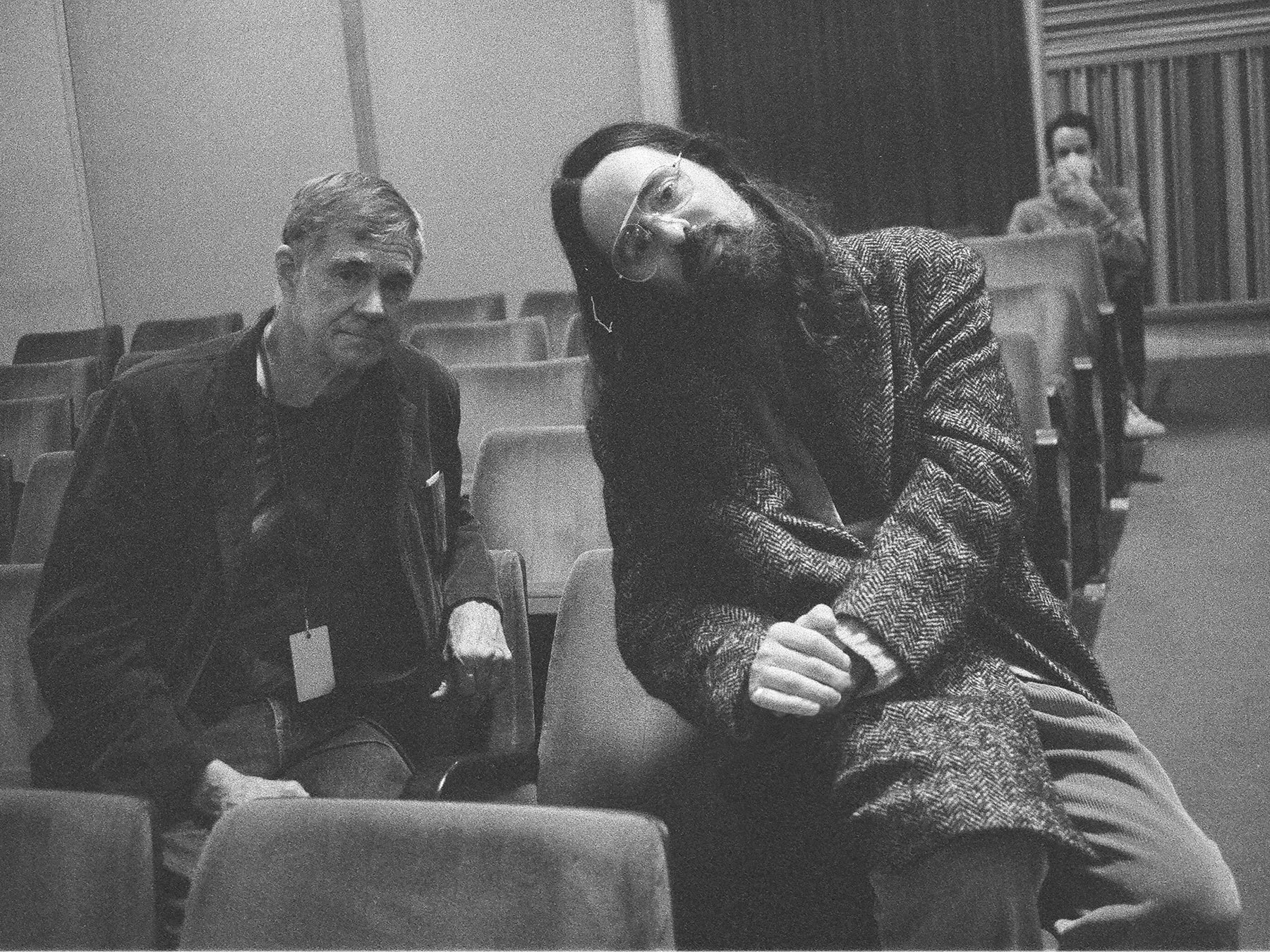 Why a whole week-long festival? A community depends on an ecosystem like tributaries that feed to the bigger river that will empty out in the ocean.
In this regards, GucciFest succeeded because every one of the young designers chosen have a narrative at the center of their fashion. Each of these young upstarts has compelled his or her stories all culled from their personal experiences, and their clothes are just an extended vocabulary they are sharing with their audience and consumer.
These emerging designer films revolve around their sun – Gucci – like a planetary system moving forward season after season, relating different stories each time.
More importantly, having an entire week's worth of short narrative films, especially from the range of the emerging fashion design talent, will expand and connect Gucci's audience further into the orbit of dressing to impress but to identify and belong. Look at how different communities are portrayed in these episodes – the group of young people leaving the apartment building in episode 7, the kids who gathered at the café in episode 1, the shoppers inside the vintage store, the people who lived in the same building and those who waited in line at the post office for various reasons.
Who can doubts the sincerity and the authenticity of the kids who talked about themselves in the Bianca Saunders simple studio set up shown with episode 3? Young startup designers like Saunders, Priya Ahluwalia, and Yueqi Qi are building their fashion vocabulary directly from their multi-cultural life experiences – their clothes reflect them and the environment around them and the kind of people who would be their customers. Cormio came close to an emotion-laden clip with the singer Momo dolling out Se Mi Lasci Non Vale, the 1970s precursor to I Will Survive of the disco era, as an ode to new camaraderie. Allowing a recent graduate like Gui Rosa a platform here allows a voice of raw creative force unfettered by traditions, conventions, and the nonsense of corporate dictates and allowing a future of creativity to exist. His siren bikers are nothing short of a marvelous bunch.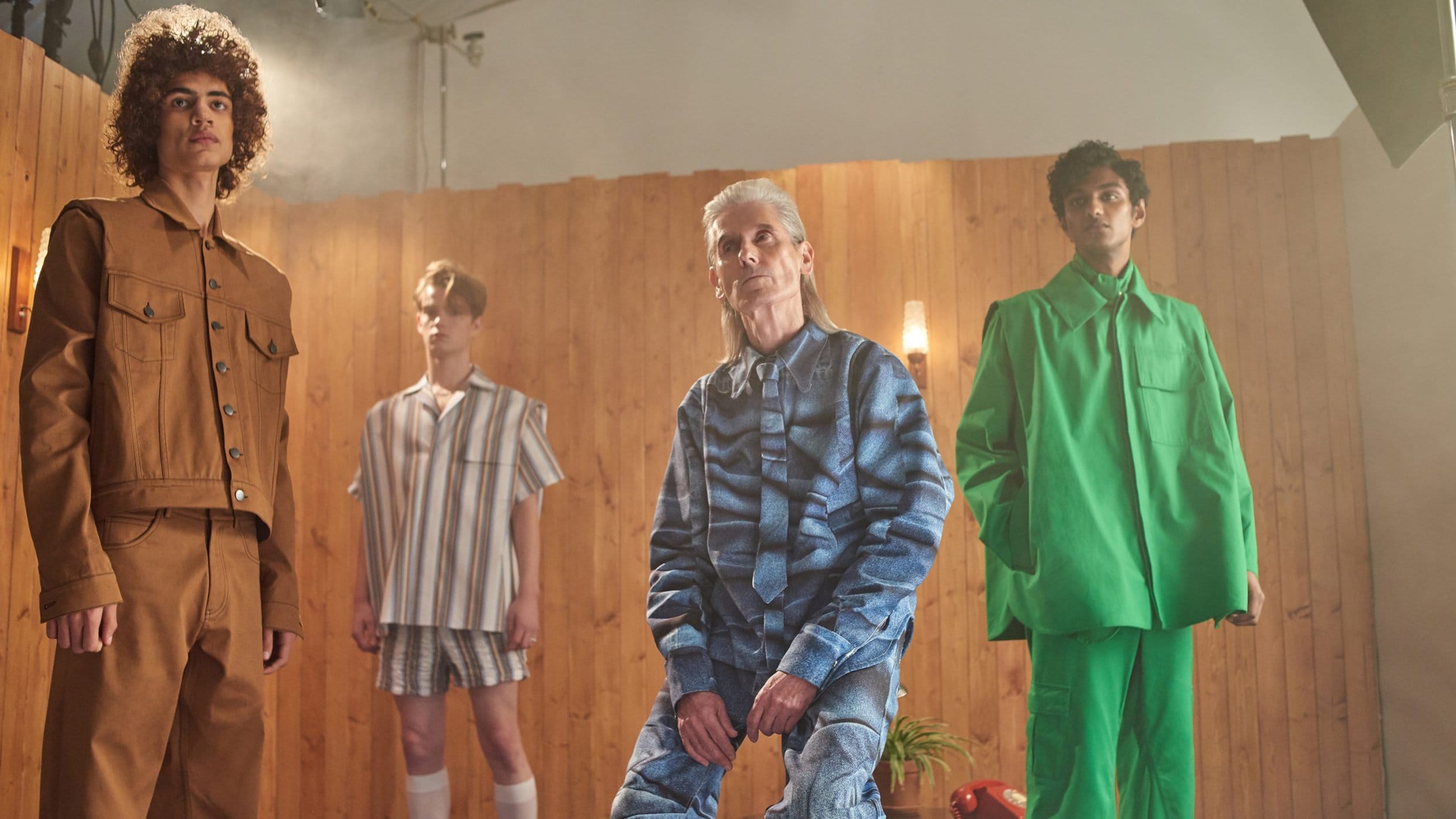 Young people want to be part of something – perhaps that's why many joined fraternities in colleges. The youths don't want to be alone.
The leveraging of this community will be among the greatest assets for Gucci, long-term equity investment, so to speak, not just for Gucci but for the young designers whose business may be small.
Still, they have garnered the attention and have built up a fan base from their ground game of connecting their values with their peers. The rock band, the kids walking on the street, means of connecting to the diverse range of the new Gucci consumers – the need for these audiences to see their peers and thereby themselves as part of this high brow art exercise.
If Gucci can help young designers to narrate their fashion as stories and plant this seed deep into the fashion community, this GucciFest project would be an immense success in transforming how people see fashion going forward on a larger scale.
At its center, it really is a runway live show process done differently – look at the elaborate sets and stages for each show that meant to add the specific narrative into each runway show. Perhaps films are a better format for telling these kinds of stories.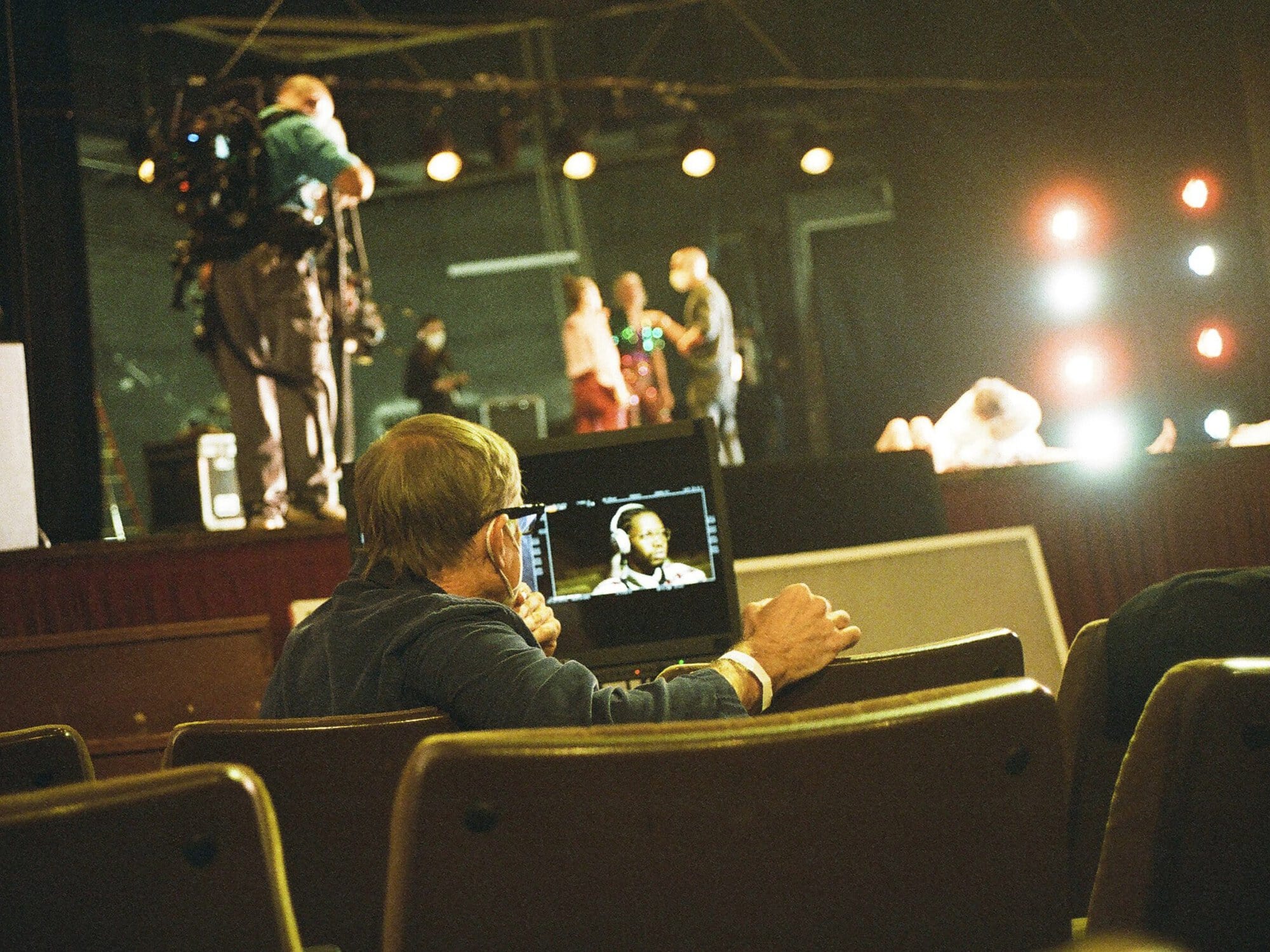 We are a long way off from an actual fashion blockbuster short, but we should not count this out, at least not now and at least when brands are in the process of reevaluating the diverse formats of presenting a new collection.
Fashion now is part of claiming values through aesthetics and creativity before any products (clothes, accessories, or fragrances) are made. Connecting these values of consumers is perhaps one of the most challenging tasks for any brand. Under Michele, Gucci understands this new principal. The brand's business has been altered radically to ensure and highlight how the creative process is in line with young people and a generation now more aware of and more demanding of brands whose products they purchased to share their living values. Sustainability, whatever that actually means, and waste reduction fare high on the minds of these new consumers who are choosing along with their peers to consume in a responsibly way.
Films – short or full length or for that matter at any length – have to tell a story, no matter what that plot is, to captivate an audience. Fashion is storytelling, and clothes are just vernaculars of all these different narratives.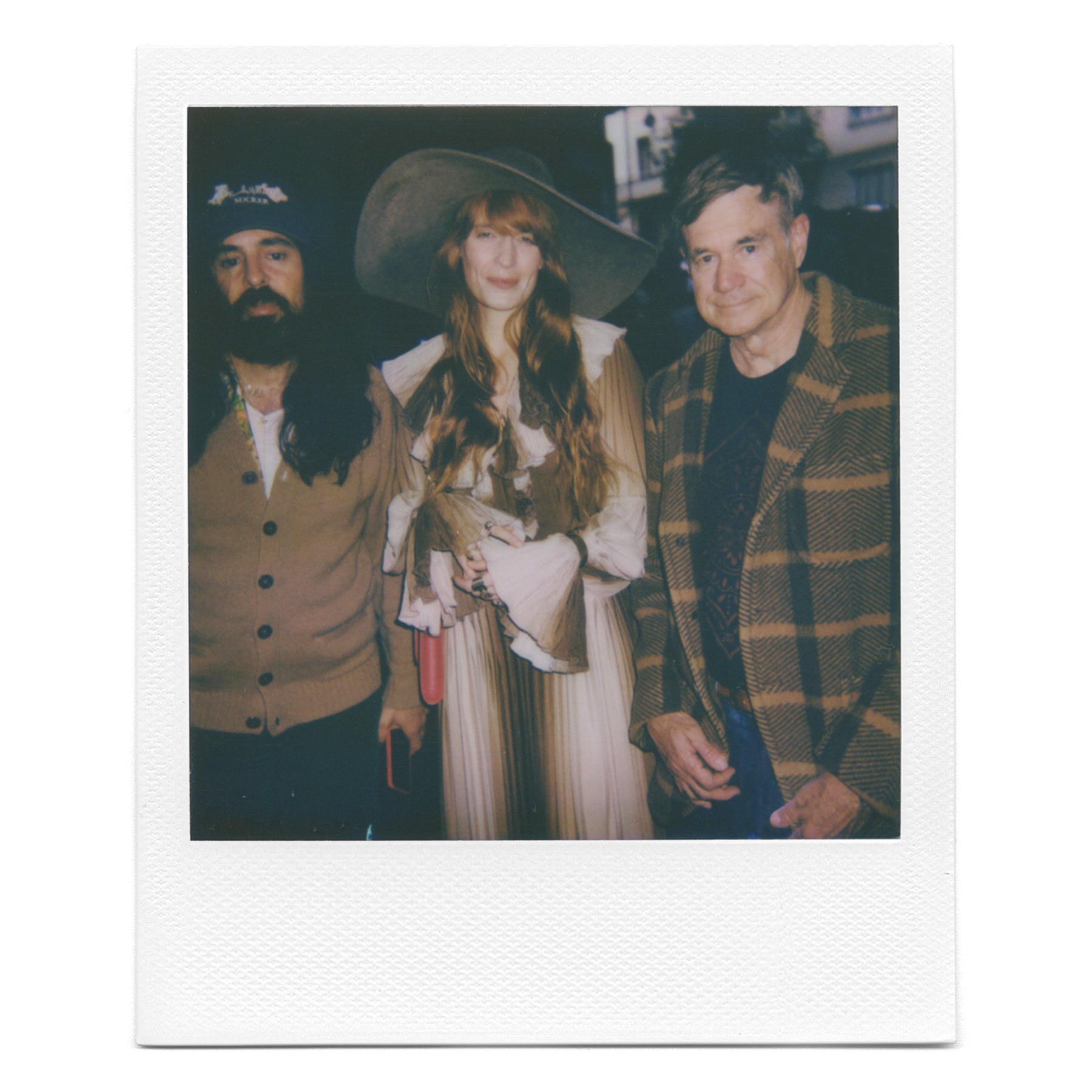 Ouverture is, at any rate, a star-studded series – Harry Styles was discussing philosophy standing in a garden in one episode, Florence Welch was shopping and writing notes at a vintage store, Lu Han was ironing, dancing and cutting up a red dress, Jeremy O. Harris gave pointers on how to relax the body and mind, and Billie Eilish was seen in a new video for her new song with two robots.
The series did not veer too much into the arena of high-brow, intellectual art stuff; despite its surreal moments, the series remained very grounded. Even the philosophical discussion between Styles and professor Achille did not take on that aura of sophistication. However, it was not readily apparent what the professor said in his more cursive style. This is a critical distinction in how the series does not alienate its viewer by being too unfamiliar. Viewers can identify with these situations (and also identify with the spring clothes). The seven episodes managed to steer clear of any landmines that these kinds of high art projects often hit while landing in the public sphere. None of the episodes alluded to a feeling of stuffiness, and the fashion was plainly there to see and appreciate but not in an in your face manner.
In five years since taking over the creative direction, Michele has completely eviscerated Gucci's old and ornamental ways and rekindled his own Gucci to the public, and the new consumer, via a step-by-step process starting with the eyes and then the minds.
Weirdly the clothes felt more at home here, carefully placed on the characters in this series setting than perhaps on the show runway, which is actually more artifice than a film, even one that hovered between the real and the surreal elements. More importantly, the VIP guest stars never overdressed for their roles. Silvia Caldorini, the main character, wore mostly jeans and tee-shirts, saved for a few moments where she was in a men's pantsuit at the end; Harry Styles and Billie Eilish wore the same genre of tee-shirt, sweatshirt, cut off denim shorts, and drawstring pants. Even Lu Han's outfit was subdued – a nude color shirt, a black zippered blouson, and blue cotton oversize shorts. This was perhaps deliberate as none of the clothes were out of place either with the characters wearing them or within each episode's scenario.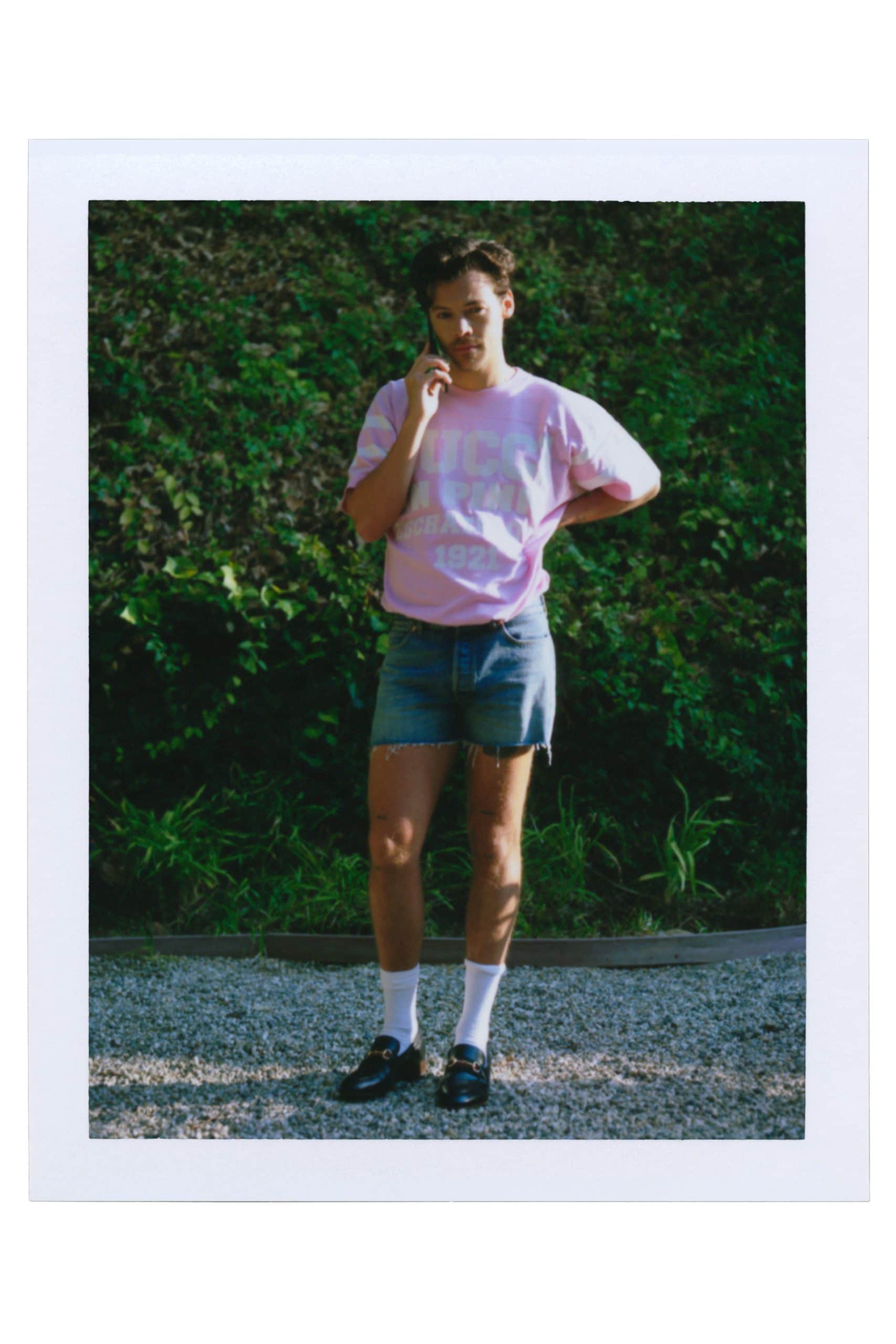 For Gucci today, clothes no longer need to be held in awe because they can be the items worn for mundane matters like waiting in line to mail a postcard, dance, skate, play street basketball, or make a cappuccino. Luxury fashion is demystified significantly, contrary to other competing luxury brands rushing in the opposite direction to shore up exclusivity. For spring 2021, this meant long print tunics and jeans, logo tee shirt and long skirts, red or blue floral silk dress, red window-pane loose coats, and wool pantsuits. The overall silhouette is slimmer and more fitted for spring but this seemed secondary in the big picture, including the various casting of characters wearing these looks.
Gucci fashion – particularly the spring clothes seen in the mini-series – is neither conceptual nor an intellectual undertaking but rather a collection of clothes familiar to their audience.
Fashion here is much less of an opera on a pedestal than for everyday people. Is this the birth of a new style or of a new way of thinking about style? It's the resetting of an entire fashion culture rather than, say, taking an era in fashion and remade it to fit new times.
Now, fashion, like the clothes in these films, are more than just physical garments. While designated as spring 2021, these clothes are timeless and felt more like permanent additions to the expanding Gucci collections. Soon too, hopefully, customers who missed out on buying them next spring can hope for a reissue further down the timeline.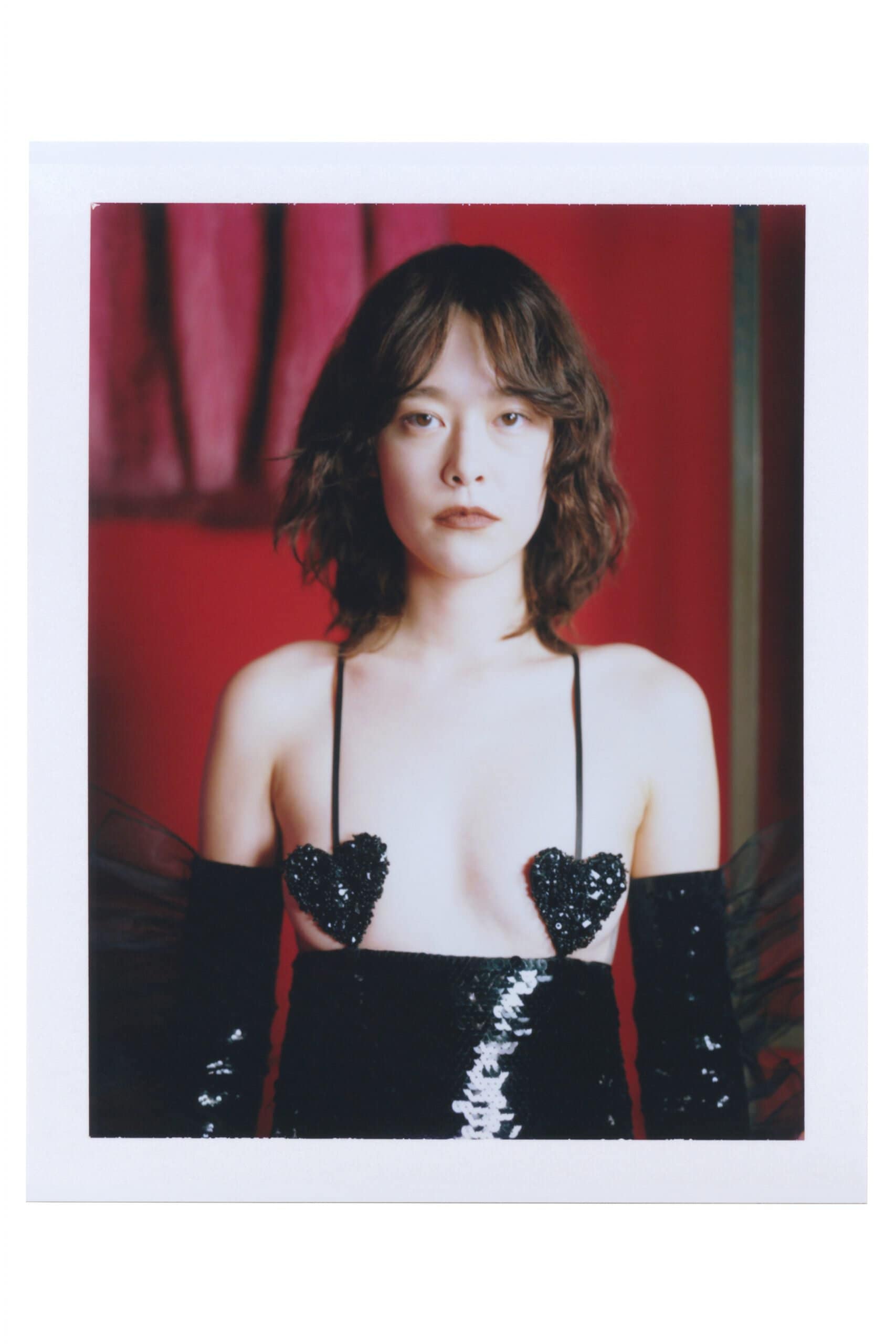 The reissue of Michele's first collections for Fall Winter 2015-2016 served the purpose of establishing a sort of immediate legacy. Affirming legacy is a first necessary step into the endeavor of claiming fashion territory, much like a young dog peeing in certain areas to mark their own territory. It's not just ready to wear that is given a second life – the Bamboo, the Jackie all have new subtle additions that never really altered the design's original. It is also the idea that seasonal clothes are no longer essential, so the distinction of spring or fall and by year is becoming obsolete.
Alessandro Michele's disruptions of the current luxury fashion model reminisced those of Martin Margiela's constant questioning of the fashion system over three decades ago but on a much grander scale. Margiela did not want to tear down the system then neither does Michele now who is only building a new Gucci world.
The Epilogue show that ended with the epic 12 hours excursion in mid-July was an open dissection of how things have worked. This GucciFest is a potential creative solution to how to move beyond the status quo.
I remembered going to see a Martin Margiela's 11th collection showing near the outskirts of Paris in October 1993 at an abandoned supermarket temporarily decorated with some white sheets into a sort of showroom on the go instead of an actual fashion show. The new Spring-Summer 1994 collection actually contained no new designs but rather a retrospective of his first five years. The garments from his past collections were dyed in shades of grey to demarcate their newness.
Seeing the fall-winter 2015-2016 clothes again in the theater, on the mannequins at the entrance to the vintage shop, and on the rock band guitarist who saw himself in a slight different but similar outfit in a mirror reaffirmed the notion that good fashion need not be discarded regardless of seasons. It's idea of the sustainability of the design itself that is being reissued.
Luxury is now much less defined by the prices of products, by the expensive methods of traditional manufacturing, and by marketing a brand's long-term heritage. Luxury is represented today by the young consumer as a set of commonly shared values – values of the brands and values of the consumers existing together in a community.
Bit by bit, episode by episode, season by season, film by film, Gucci is building an entire ecosystem for its aesthetics.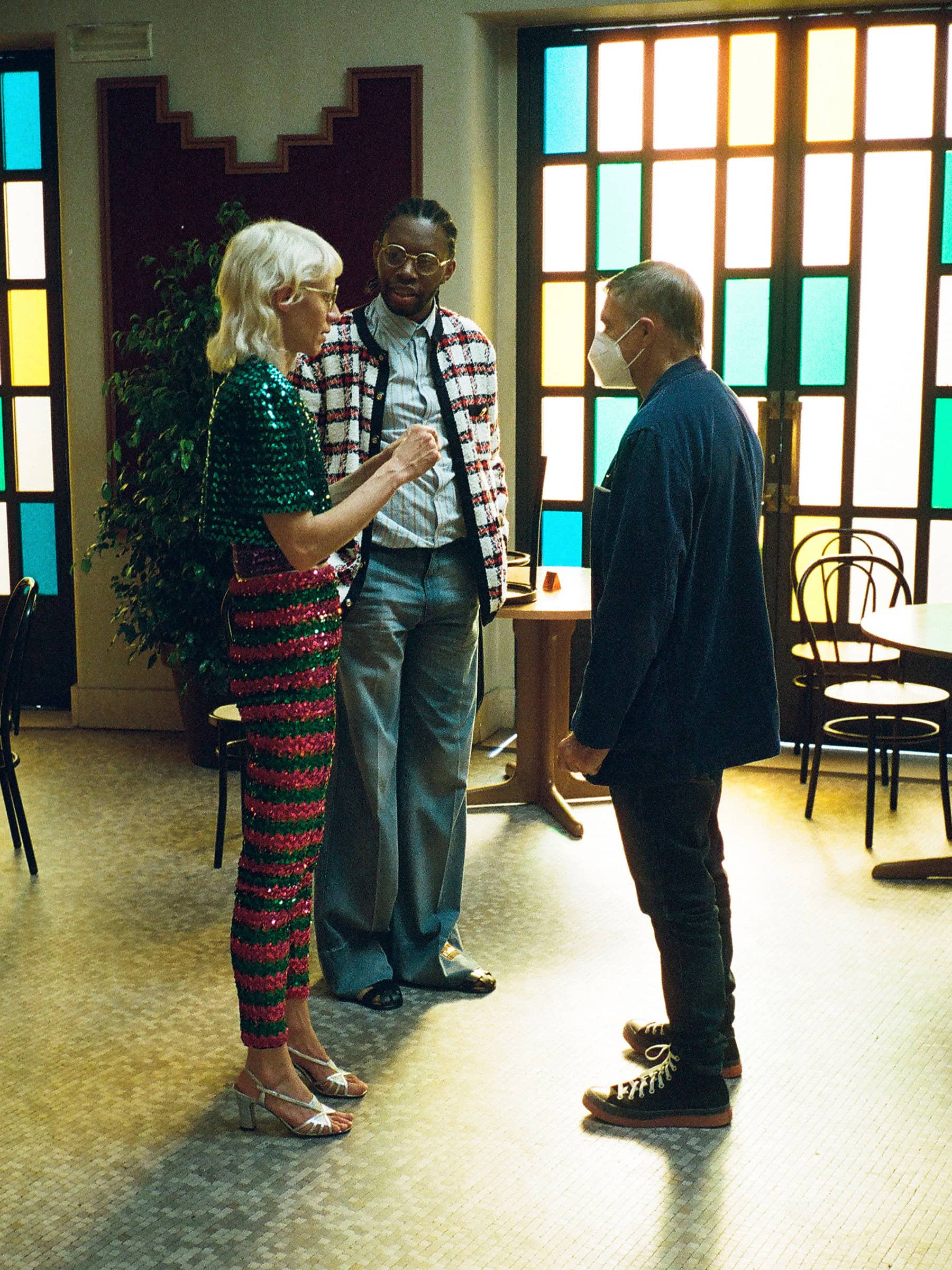 One thing is certain – soon, the film will occupy a larger space, perhaps attaining more permanent status in how to connect to the audience beyond the fashion show.
Data metrics remain one of the constraints against brands investing further into commitments into a heightened digital experience of desire. Today, anyone watching Netflix knows that the platform has evolved into a giant subscription-based creative content streaming provider a decade after starting as a rental distributor of DVD as a pay-per-view business founded in 1997. Netflix anticipated how audiences would see movies at the earnest start of the Internet's real penetration in the mid aught. Habits died hard, as the old saying goes, but technology is inevitable and not reversible.
For so long, the fashion system has totally depended on the process of runway shows to generate EMV (earned media value – another crucial metrics for corporate fashion) to obtaining media editorials to VIP influencers to craft the life of the clothes presented each season with little regards for altering this tight food chain network. It's an entire food chain that had to be fed from the top-down, not from the bottom up.
With this experimentation into the film format, the fashion food chain has been turned upside down in a manner the fashion industry didn't anticipate. While the live runway show has an air of exclusivity, the film format is more democratic, meaning that more people will see and appreciate it. Besides, the film format's longevity, if done in a creative way to create desire, can have a more extended shelf life on social channels like YouTube.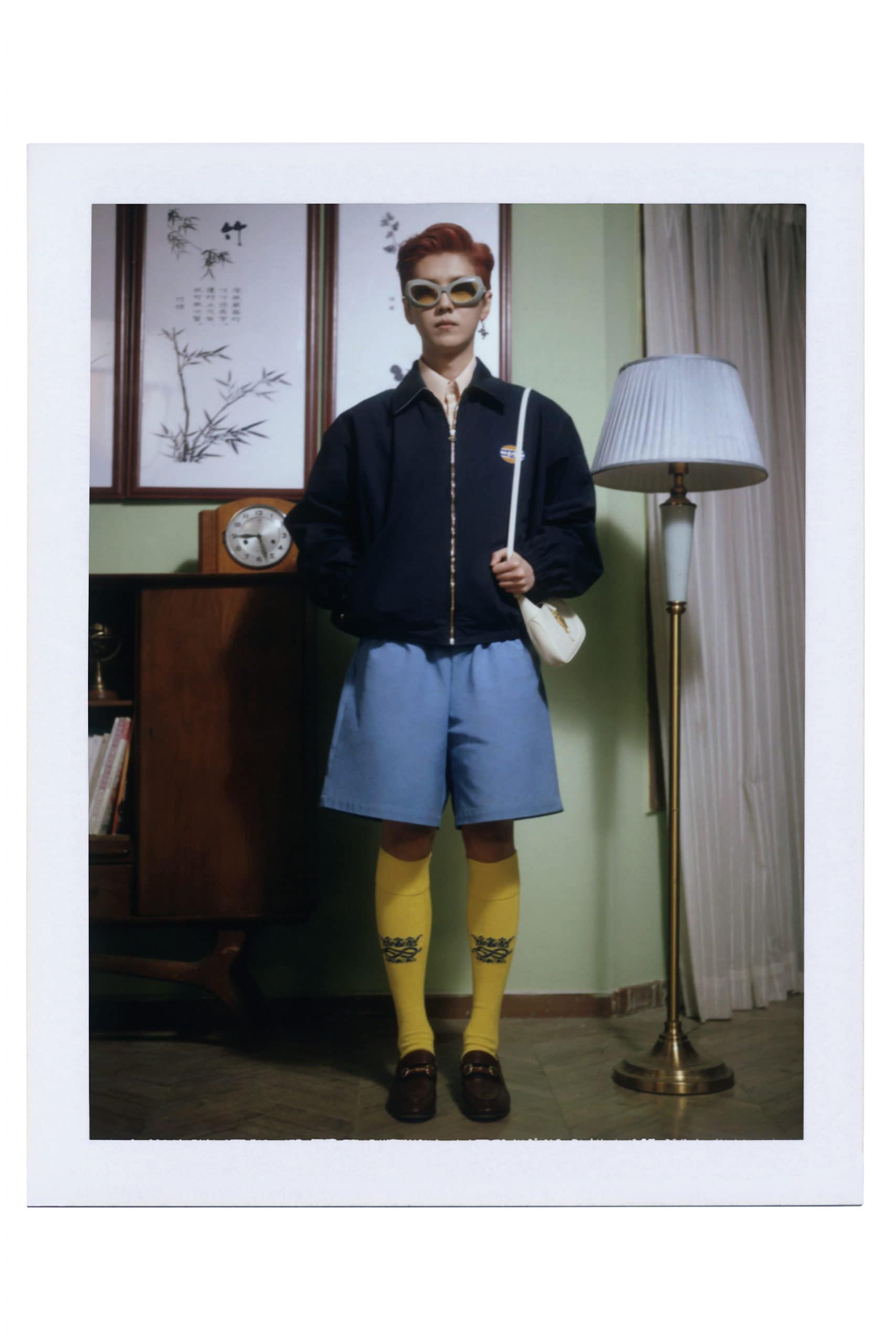 It's hard to say whether Gucci will stick to this format next season or do a combination of both shows at the local level and film for everyone.
"It's a clever fusion of fashion and film. The script, the storytelling, and narrative mode are all-new, nice experiments for me. It was exciting," Lu Han said of his experience on the set in Rome in the final episode where he dispensed poetic verses with Silvia Calderoni, the series anchor performer woman. A clever fusion indeed.
---