How Luxury Fashion Can Tap into World Cup Fever in 2023
By Angela Baidoo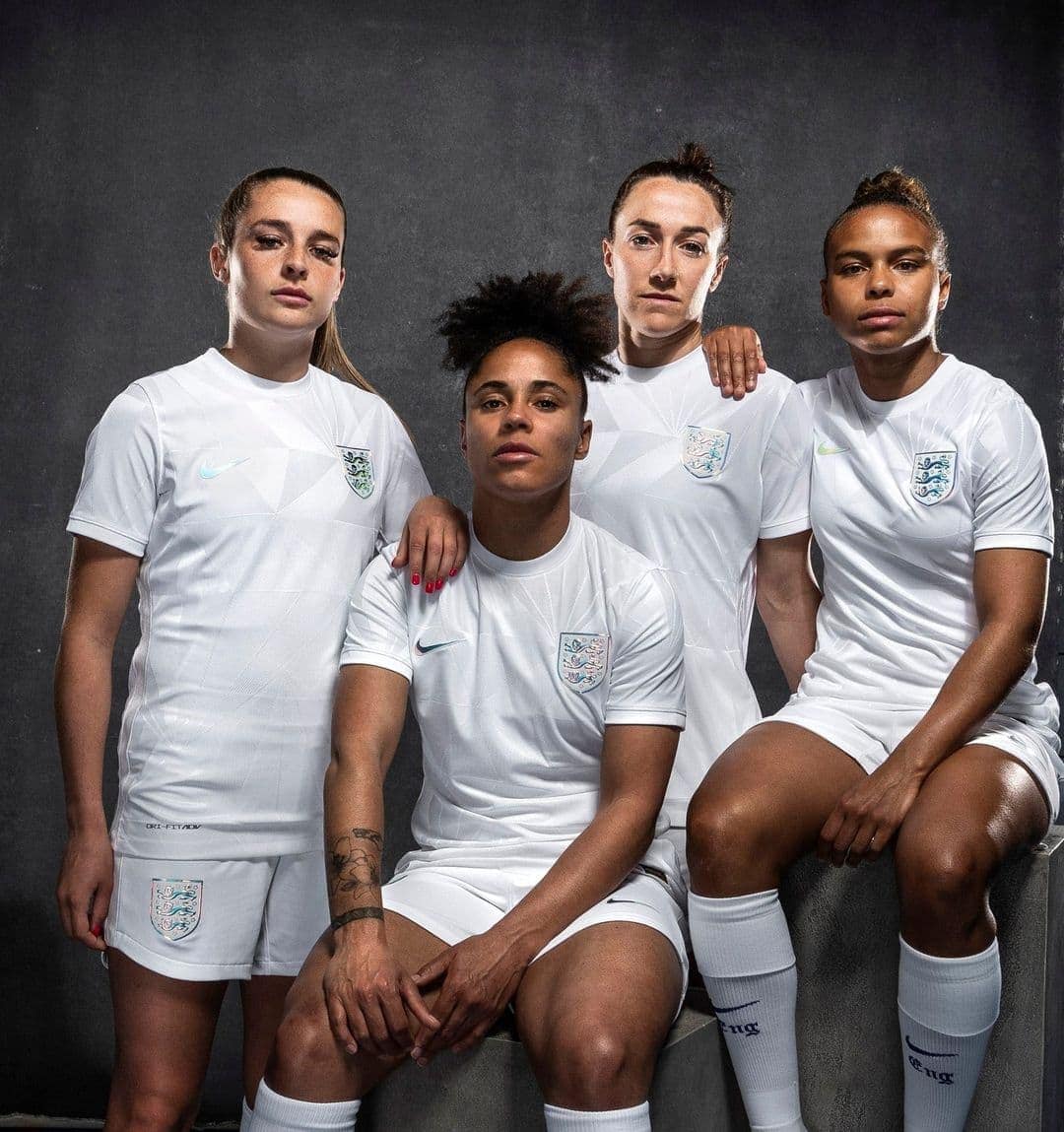 According to FIFA, women's football is the "single biggest growth opportunity in football today" and following the record viewing figures (1.1 billion) of the Women's World Cup in 2019 and this year's UEFA European Women's Championships, brands are re-evaluating the potential of The Beautiful Game for and from a female perspective. With the opportunities for revenue growth only set to increase as clubs, broadcasters, and licensing partners start to see a return on their investment, women's football will begin to level the playing field and start to bridge the significant gap with the men's game.
Key Takeaways
Integrate the world's of fashion and football and reframe the humble football shirt as a modern styling choice for both on-and-off the pitch.
Embrace the Women's game which comes with a more diverse and progressive fanbase.
Bring on female footballers as brand ambassadors, as many high profile players are seen as good role models who inspire a loyal fan base.
Look to play a key role in developing the fashion cache of key international women's clubs, following the playbook of brands who have expanded into global branding powerhouses.
Levelling the (Playing) Field
The World Cup – in its 22nd year, with the first tournament being played in Uruguay in July 1930 – is an unrivalled opportunity to target a passionate community of engaged fans who are not only supporting their country, but when they return home, the fandom continues on a local level. Providing a year-round revenue driver which is spurred on by new season kits, collaborations, and more recently a heightened interest in vintage and retro styling.
According to FIFA viewers of this year's World Cup, hosted by Qatar, has drawn numbers ranging from 19.6 million for the USA Vs England match (making it the most watched men's football match on US television ever), to the Argentina Vs Mexico match recording viewing numbers of 8.4 million, meaning a recording breaking audience share of 81%.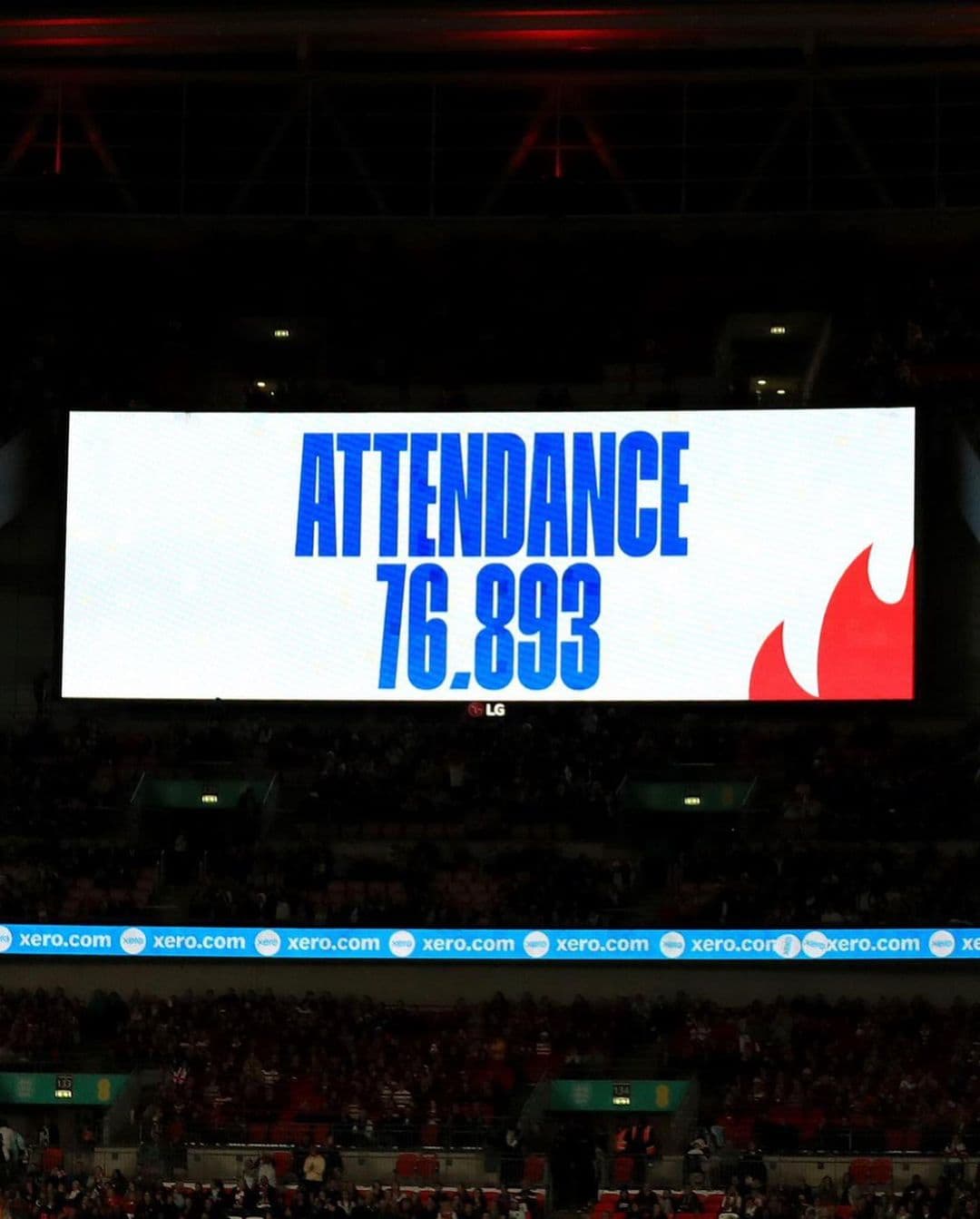 In the past much of the focus – and investment – was directed towards the men's tournaments and leagues, with the women's game often being side-lined. But with the rising call for gender equality in industry's from fashion to football, now is the time to consider tapping into the lucrative and burgeoning women's game, which has been bolstered by the victories of both England and the United States at the 2019 FIFA Women's World Cup and 2022 UEFA European Women's Championship respectively, as well as through the popularity of the next generation of rising superstars of the game, Sam Kerr (Chelsea FC and Australia) and Alexia Putellas (FC Barcelona and Spain) who has over 2million followers on Instagram.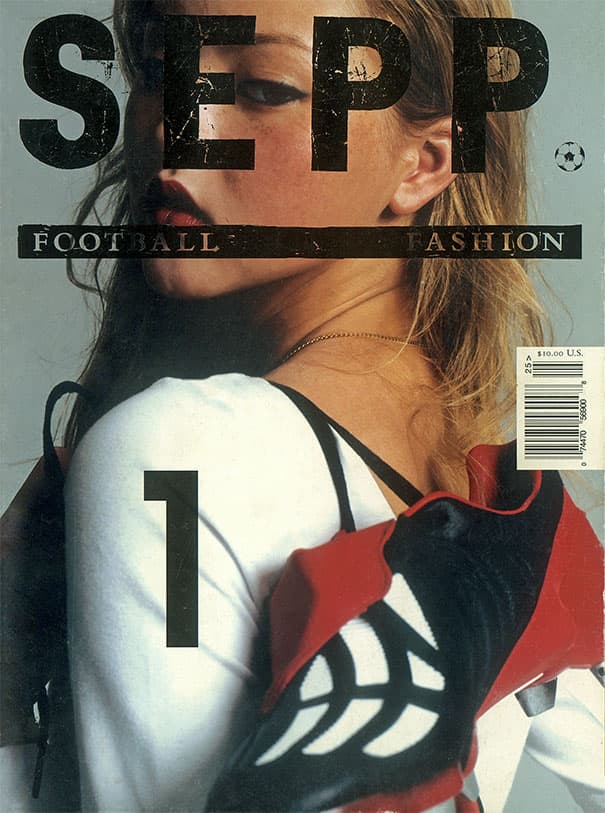 Football teams, such as Paris Saint-Germain (PSG), come with a ready-made brand identity, with some international teams already household names outside of their home countries. They have built on this legacy to create a 360° fan experience, with merchandise, dedicated stores, and global brand ambassadors with millions of engaged social media followers, in the form of their players.
Teams such as AC Milan have already expressed their commitment to support their women's team in becoming independent divisions with major brand sponsorship, to help grow them as independent commercial entity's with clear identity's. AC Milan have previously partnered with Puma and Off-White, and a recently announced partnership with the global e-commerce marketplace eBay, has enabled them to secure a deal that will involve them opening an AC Milan store on the platform, which will cater to it's over 500 million fans, offering unique experiences and a dedicated online touchpoint for acquiring official AC Milan apparel.
We are particularly proud to provide our fans with an additional touchpoint to bring them even closer to AC Milan. Launching a store on eBay underlines the innovative spirit of the Club, which is always focused on improving the experience of our fans, also in the digital world."

Maikel Oettle, Sponsorship Sales Director of AC Milan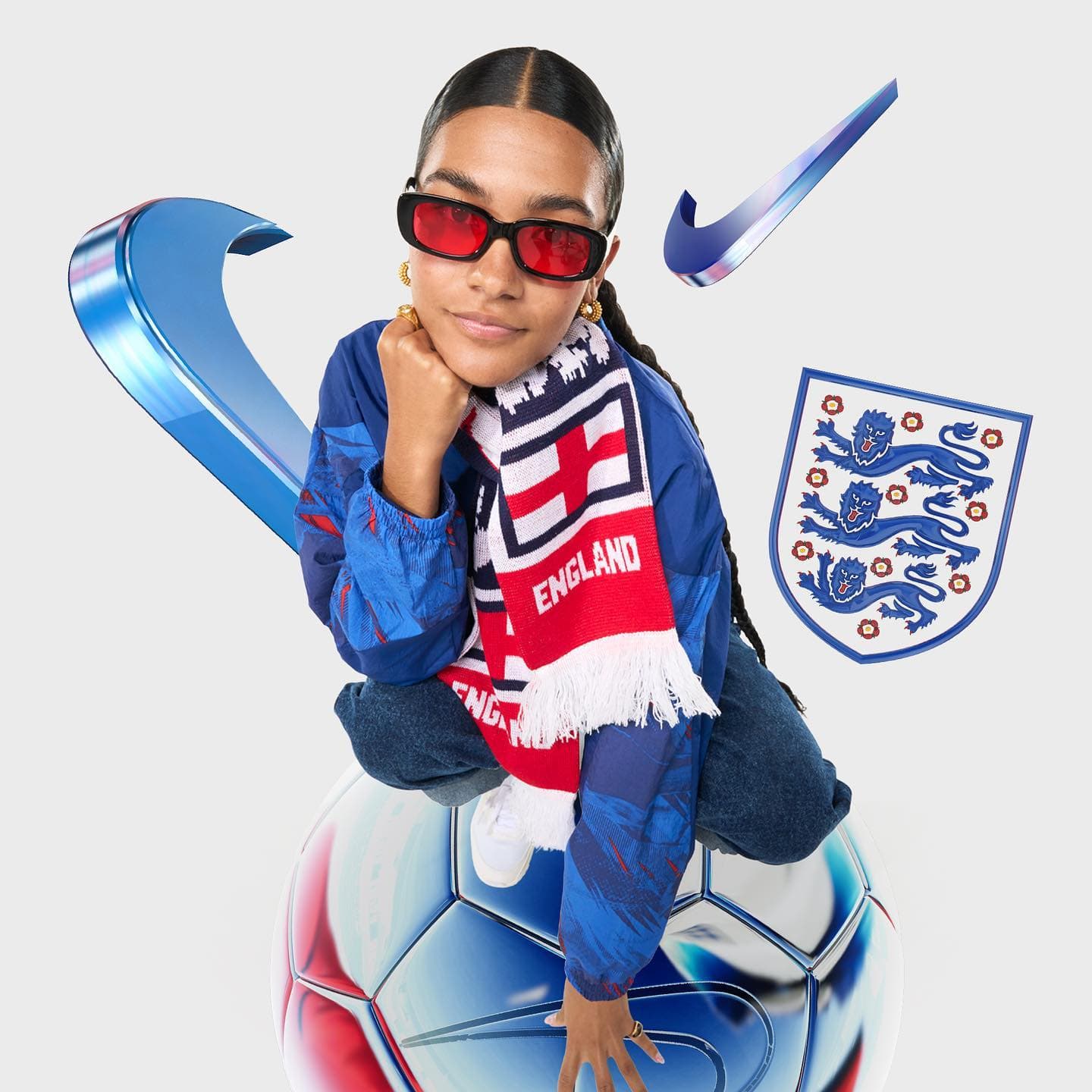 With the Women's World Cup a relative newcomer in comparison to the men's tournament (the last event in 2019 produced impressive broadcasting figures of 1.12 billion viewers), there is space for brands who live outside of the pure-play sports or activewear world to make an impact. As it is well-known that the three major sportswear names of Nike, Adidas, and Puma exert a stronghold on the sponsorship and production of official kits and training gear, there is much scope for fashion brands to work with clubs, fan communities, and the nurturing of individual players as ambassadors. Broadening this further, brands who live within the skincare, make-up, and multi-functional haircare categories should also look to explore partnerships.
Labels renowned for their formal tailoring should consider kitting out international women's team at the next World Cup, as luxury players from Armani, Prada, and Boss can provide tailored looks for official photo-calls prior to the season kick-off, as well as for travelling to the host country. And for the women's tournament in 2023, Thom Browne who has previously outfitted FC Barcelona, would make a fitting brand sponsor for the women's US team, as well as the managers, coach's, and support staff, offering an alternative to the classic navy looks that have been adopted in the past.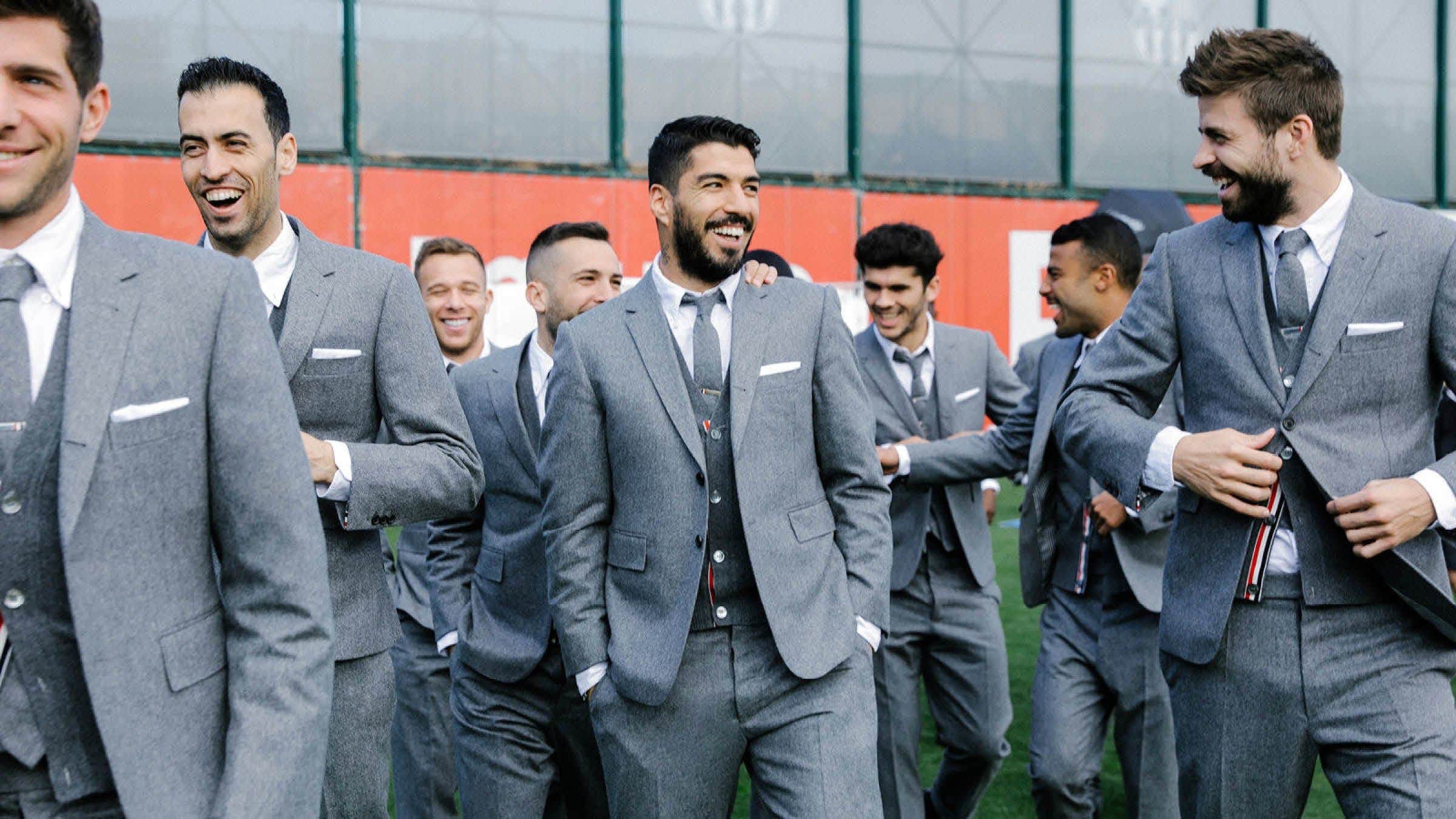 Merch Matters
The business case for fashion brands investing in football and its wider universe, is supported by UEFA's recent report on Women's football, which predicted that the commercial value of the sport is set to reach £577.8million (686million euros) by 2033.
Women's football is on an incredibly exciting trajectory, with growth being seen across nearly every metric across Europe. The potential of the women's game is limitless, and we believe we are on course to take women's football to heights that were unimaginable just a few years ago

Nadine Kessler, Chief of Women's Football, UEFA
Women's football already boasts a dedicated fanbase of 144 million, according to the UEFA report, and this is forecasted to grow to 328 million by 2033, with 1 in 3 fans being new to the sport, and 39% of those new to football sitting in the 18-25 age range. These new (younger) fans of the women's game have also been identified as possessing uniquely progressive values, as strategic foresight consultants Emily Rhodes and Matthew Poile, of The Future Laboratory, confirmed in their Sports Rebranded report "Sporting bodies and brands are cementing appeal among Gen Z with rebranding campaigns that celebrate inclusivity and the joy of participation".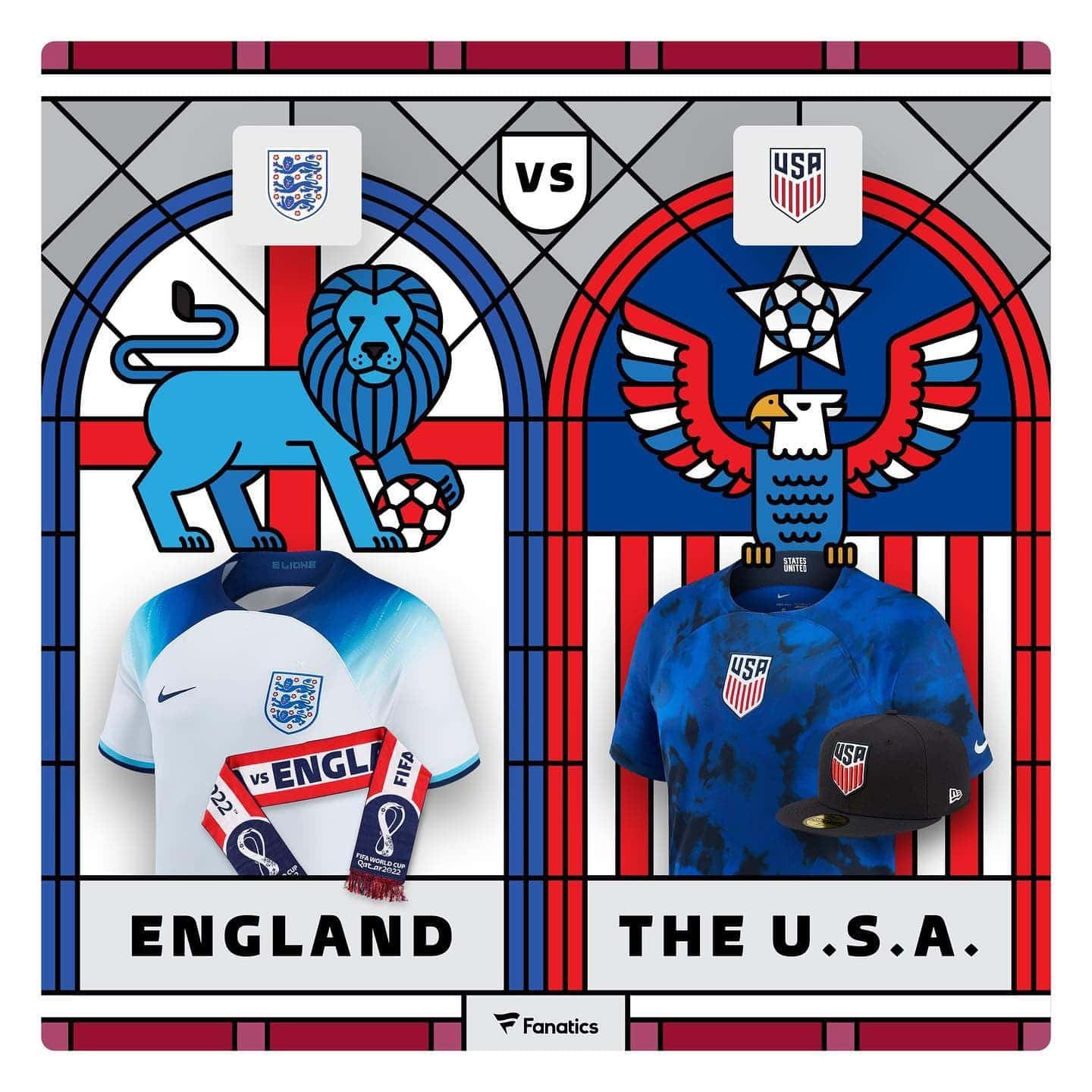 These figures make for a ready-made audience for fashion brands to engage with, as well as marketing teams who can develop targeted campaigns year-round during tournaments, and harness social media coverage through brand partnerships and press opportunities during off-seasons. The World Cup, as well as club, domestic, and champions league tournaments continue to thrive and offer an ongoing revenue stream for the fashion industry to tap into.
The time is now for the industry to capitalise on the momentum which has been building over the last decade. And there is growing evidence that luxury is taking a bigger stake in the sport, fully recognising its global reach and dedicated fanbase, who loyally purchase each annual release of team kits – both home and away – and invest in the additional kits that are produced for the World Cup. An average football jersey can range from £70 for a premier league club like Arsenal, to £35 for a kids top from Hull City. But Venezia F.C. (a series B club), through their collaboration with Kappa and the hype that was built around the retro styling and subsequent release, are selling their home and away shirt for nearly double at 110 euro.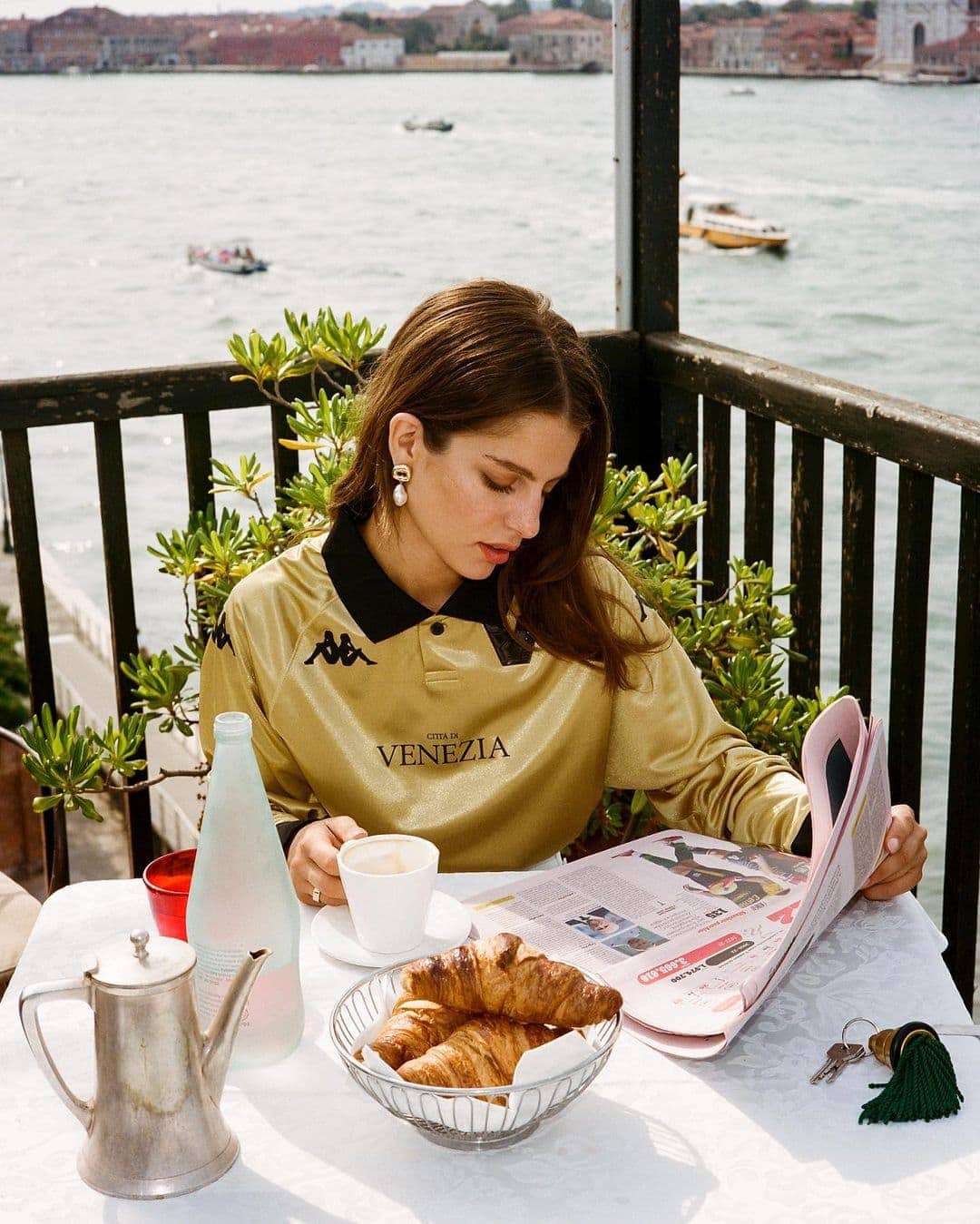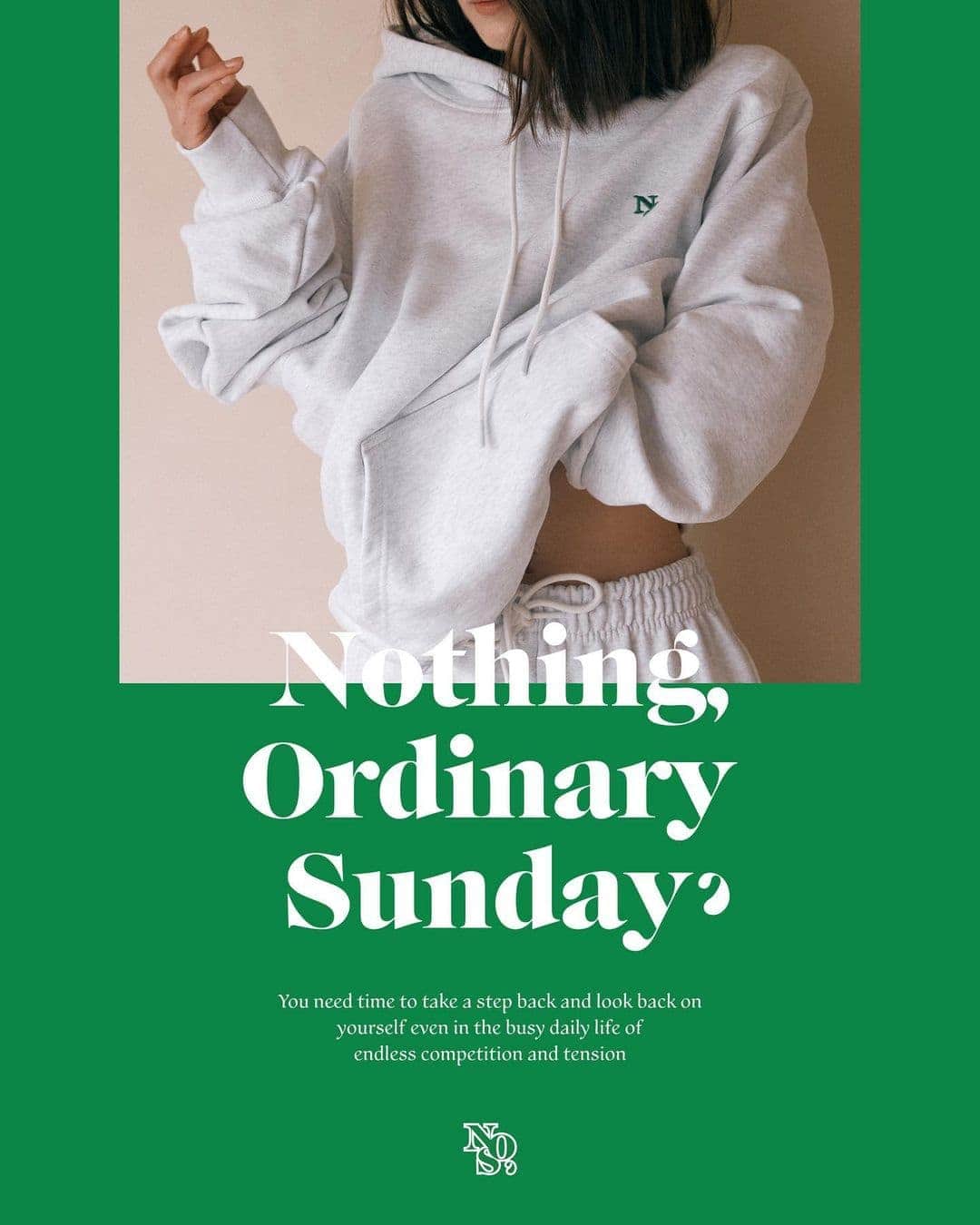 Football players have also been taking on the role of Creative Director, as both Tobin Heath and Son Heung-min have launched brands of their own, representing where their passions lie outside of the sport. Heath, who plays for OL Reign, as well as the United States national team, founded re—inc in 2019 with fellow USWNT champions Megan Rapinoe, Megan Klingenberg, and Christen Press, with a focus on eco-fashion and building a global community of change-makers. Their products are designed to cater to "all gender identities and body types", with the chance for those who share in their mission to create "positive change" and join their membership programme. Tottenham Hotspur and South Korea Captain Son Heung-min (whose appeal expands across Asia, the UK and Europe), launched his NOS7 brand (which translates to Nothing Ordinary Sunday, and the number he wears on his Tottenham shirt) in June, but not just confining himself to minimally designed-millennial facing unisex sweats, Heung-min's brand will branch out into sports management, food and beverage, as well as apparel, indicating that the influential South Korean player is looking to build an empire for life after football.
Online clothing brand ASOS has remained ahead of the game when it comes to reimagining World Cup kits for the next generation. Launching a campaign that restyled the football jerseys of England, Portugal, Croatia and Brazil with denim and partywear on both genders, showed its audience how the styles can be worn for the everyday, once the tournament comes to an end. It also acts as a brand partner enabling younger consumers who are seeking sports-inspired styles outside of dedicated activewear sites such as Nike, to discover them organically within their purchase journey.
Beyond the Beautiful Game
Moving away from the atypical and newly crowned #blokecore aesthetic of the regular fan, luxury brands should look to the future of football and its changing diverse fanbase of female and Gen Z supporters. Not only seeing this as a chance to assist them in pledging their allegiance to their chosen club, but also providing viable, wearable options to style outside of attending a game.
This can mean harnessing the current zeitgeist for all things upcycled and vintage (re-issuing iconic kits or patterns, as per those on the @classicfootballshirts account which has over half a million followers on Instagram), partnering with teams from different regions (Nike's 2018 World Cup kit for Nigeria, which featured a bold graphic design in the country's green and white colours, sold out within minutes when it launched), as well as the current trend for all things 1990s and 2000s (Venezia FC taking top marks for working with Kappa to deliver a clean contemporary take on the football polo, complete with gold emblem and striped collar and sleeve trim in the clubs signature green and orange).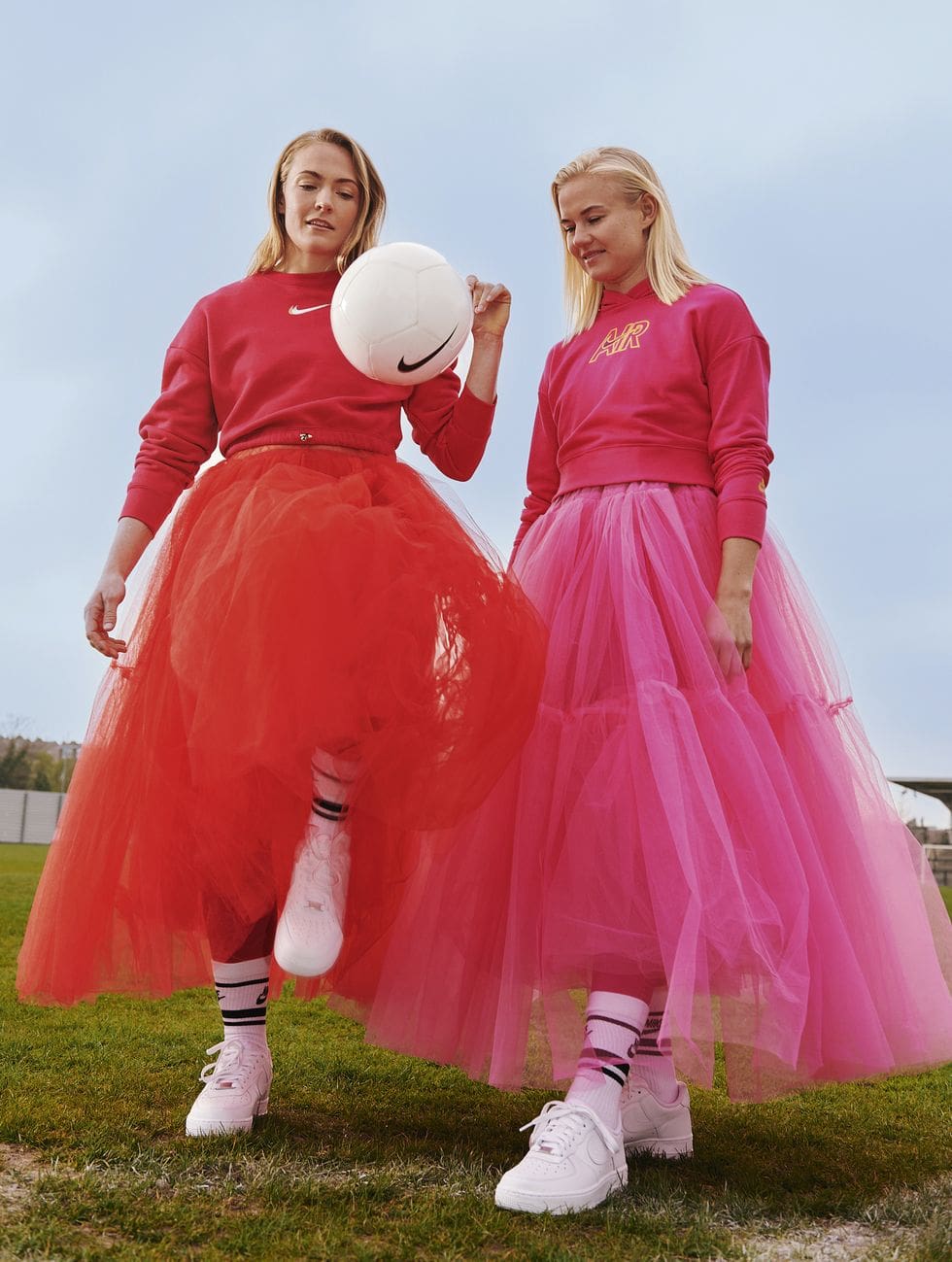 Football as a sport, has always been an easy win when it has come to integrating the silhouettes and patterns into the world of fashion. The football jersey, which is the most ubiquitous and therefore visible signifier of the sport has been enjoying a resurgence on the runways. Breaking out of the confines of the stadium, a number of designers have revamped this humble item, look to Christelle Kocher's spring summer 2018 Koché collection of bedazzled and elegantly spliced football shirts that were transformed into hanky-hem dresses, and were part of a collaboration with the local Paris Saint-Germain football team. Kocher then paired with AC Milan and Puma during February's Paris Fashion Week to unveil a collection of upcycled jerseys donated by the Italian club, blending luxury with heritage and sports with a sustainable underpinning. The campaign was fronted by AC Milan Players and Puma Ambassadors Tiémoué Bakayo and Laura Fusetti, who said of the reworked kits "This is how you turn a football kit into a trendy outfit! The collection looks great, and I love the sustainable aspect of it, with these items being made of upcycled fabrics."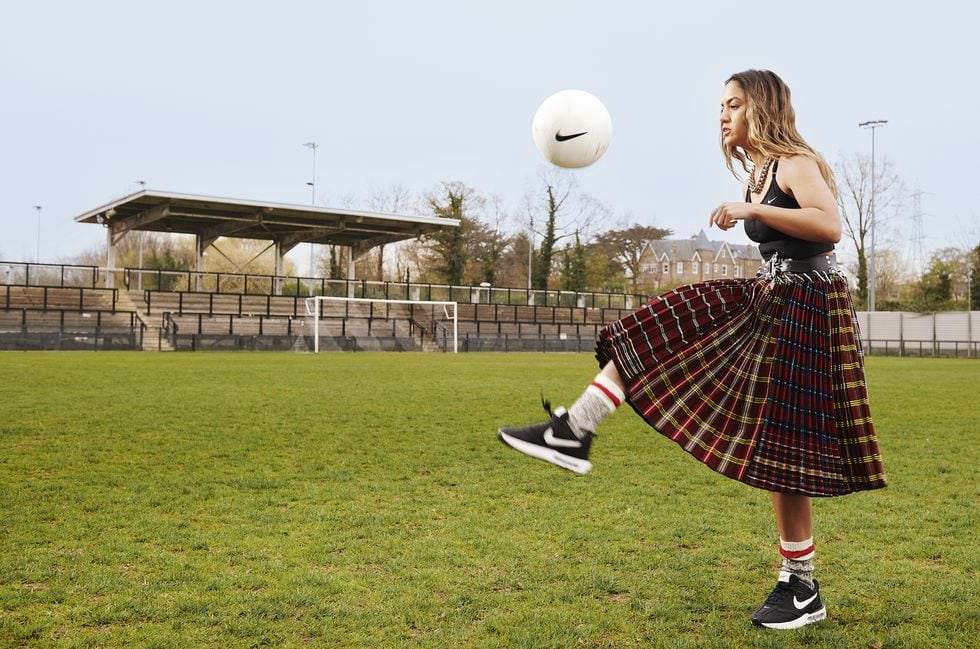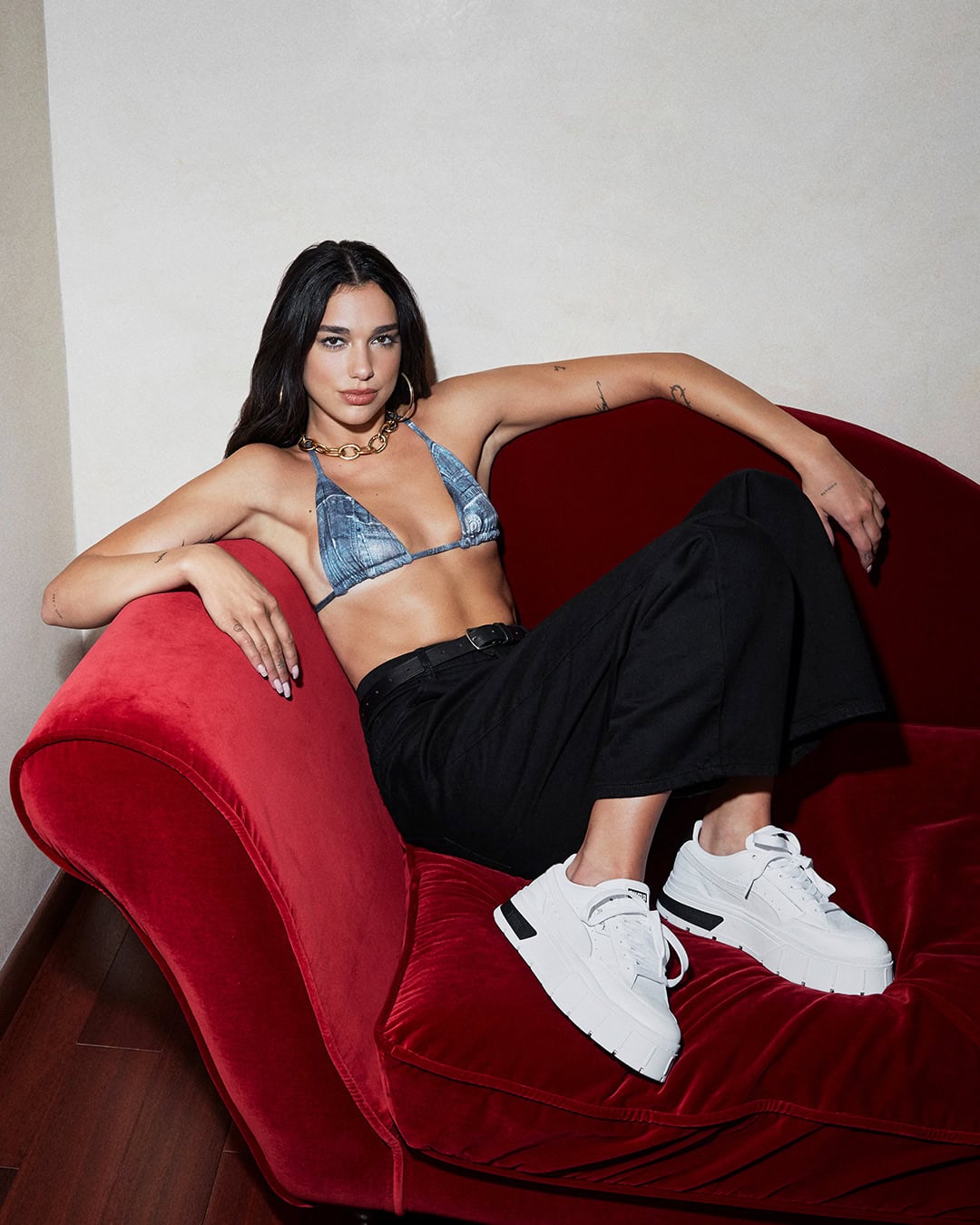 Continuing their retro run of sports-inspired collaborations, the Palace x Gucci collection has already reached hypebeast status, with the football jersey from the collection being touted for sale over on StockX. And in reworking the signature stripes of the classic football shirt, Dua Lipa put a youthful spin on the silhouette for a new generation of fans who will be able to wear her collection on and off the stands. The collaboration that includes sneakers, cropped T-shirts, zip-up tops, and maxi dresses will also serve to expand the narrative around fan fits.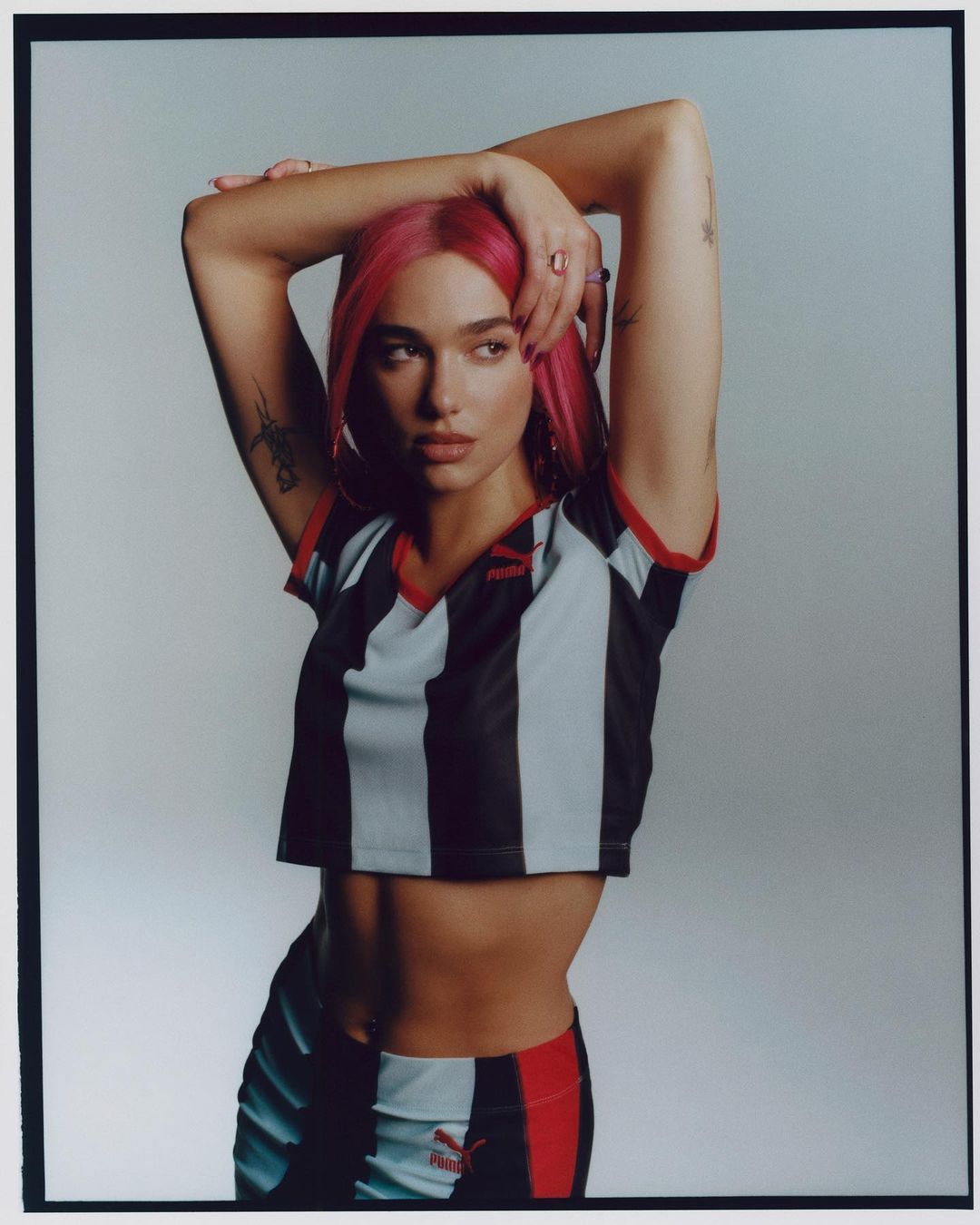 Another designer who has become synonymous with reimagining fits from The Beautiful Game and merging them with British subculture, is Martine Rose. Admitting to being a fan of the culture, rather than the actual game itself, hasn't stopped her influence, she consulted for Demna Gvasalia in his early days at Balenciaga, and her autumn winter 2021 menswear collection took the football references meta as models stood on branded half-dome stands, reminiscent of the classic table football game Subbuteo.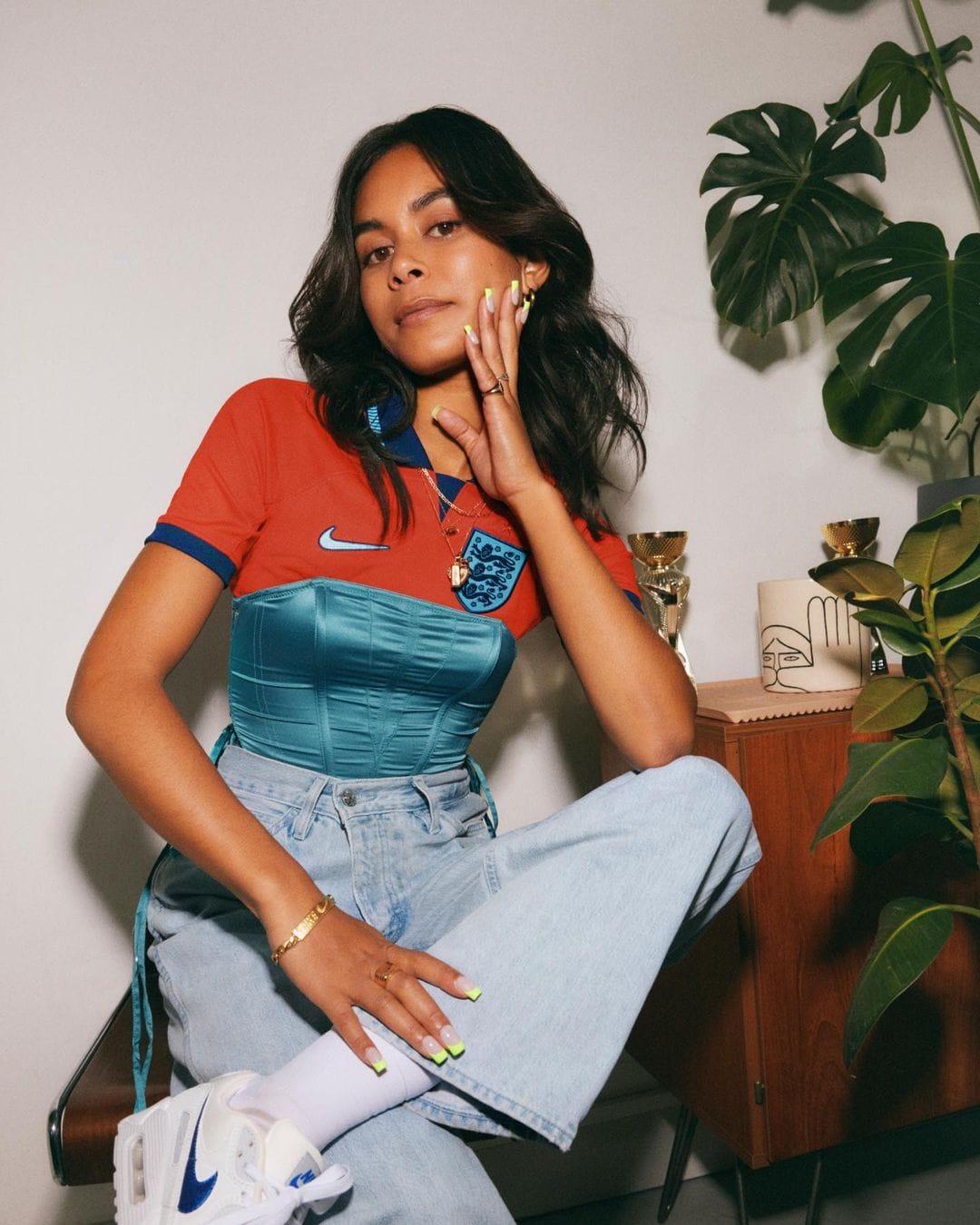 Football is a very distinct subculture, and at a time when trends and cultural movements are being shoe-horned into #cores, football fever stands alone as a global unifier with a relatively low-barrier to entry. The release of a particularly striking kit or collection could also act as a gateway for future fans who are new to the sport and have yet to pledge their allegiance.
Back a New Class of Brand Ambassador
Thinking beyond film, music, and the modelling world, there has been a discernible shift from luxury labels who have started to take on the world's top football players as brand ambassadors. In 2020, British heritage brand Burberry signed England and Manchester United player Marcus Rashford – also known for his social-justice activism on child poverty – for their autumn winter 2020 campaign, along with Son Heung-Min who plays for Tottenham Hotspur, but is also captain of the South Korea national team. Neymar Junior, who plays for both Paris Saint-Germain (PSG) and Brazil was snapped up by mass-market brands Superdry and Replay Jeans, but is known to favour Louis Vuitton, Fendi, and Dior when travelling to games.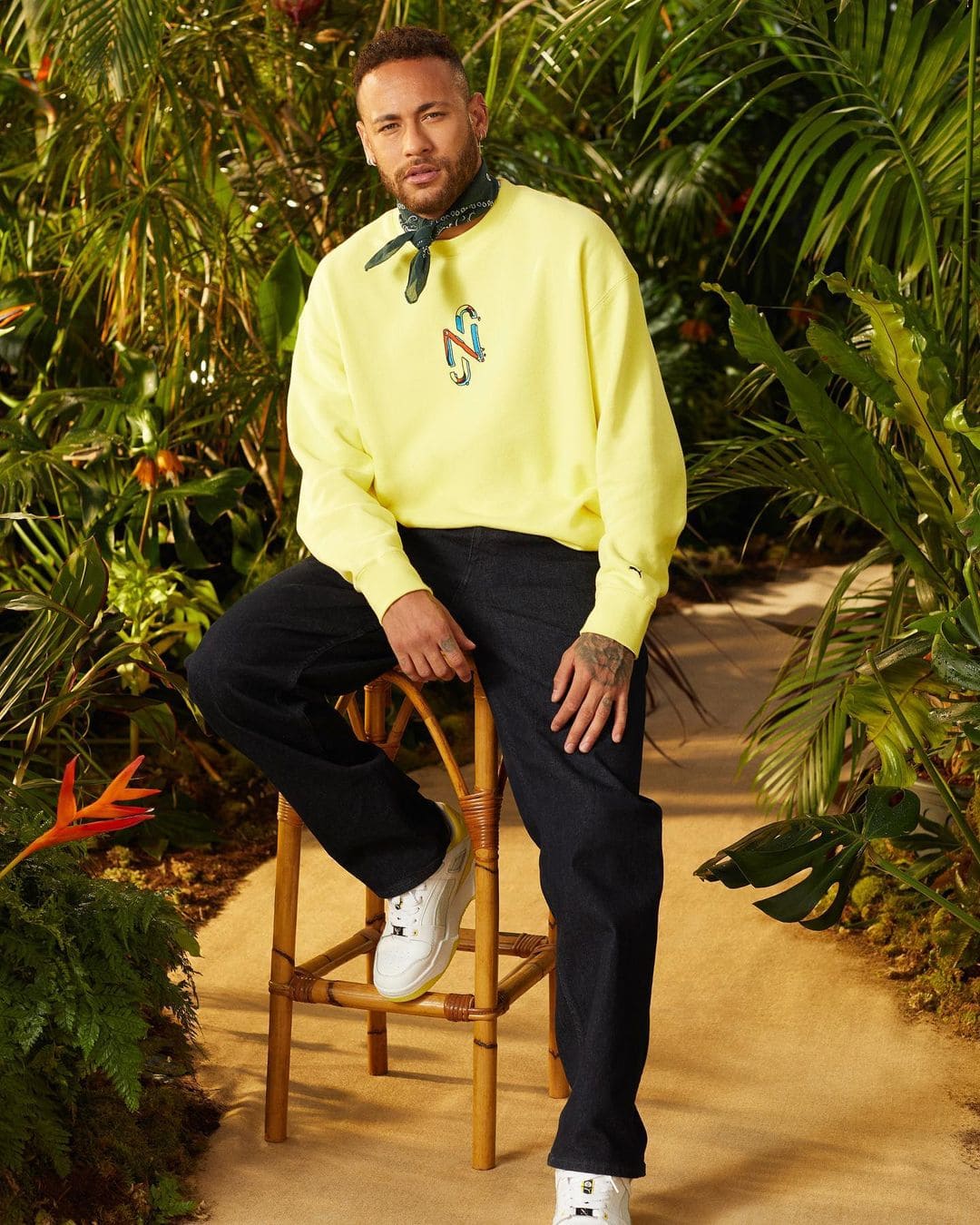 Now luxury is fully pivoting towards the power of the player and inking deals with football stars to capitalise on their popularity, social media followings, and influence. In 2021, following Paris Saint-Germain's acquisition of Lionel Messi, the French club signed a two-year deal with Dior to act as the official outfitter for the team, which included custom suiting with PSG branding, as well as individual touches such as the players numbers embossed on their footwear, and with Thom Browne's partnership with FC Barcelona which was available to buy, luxury is finding innovative ways to onboard footballs fanbase.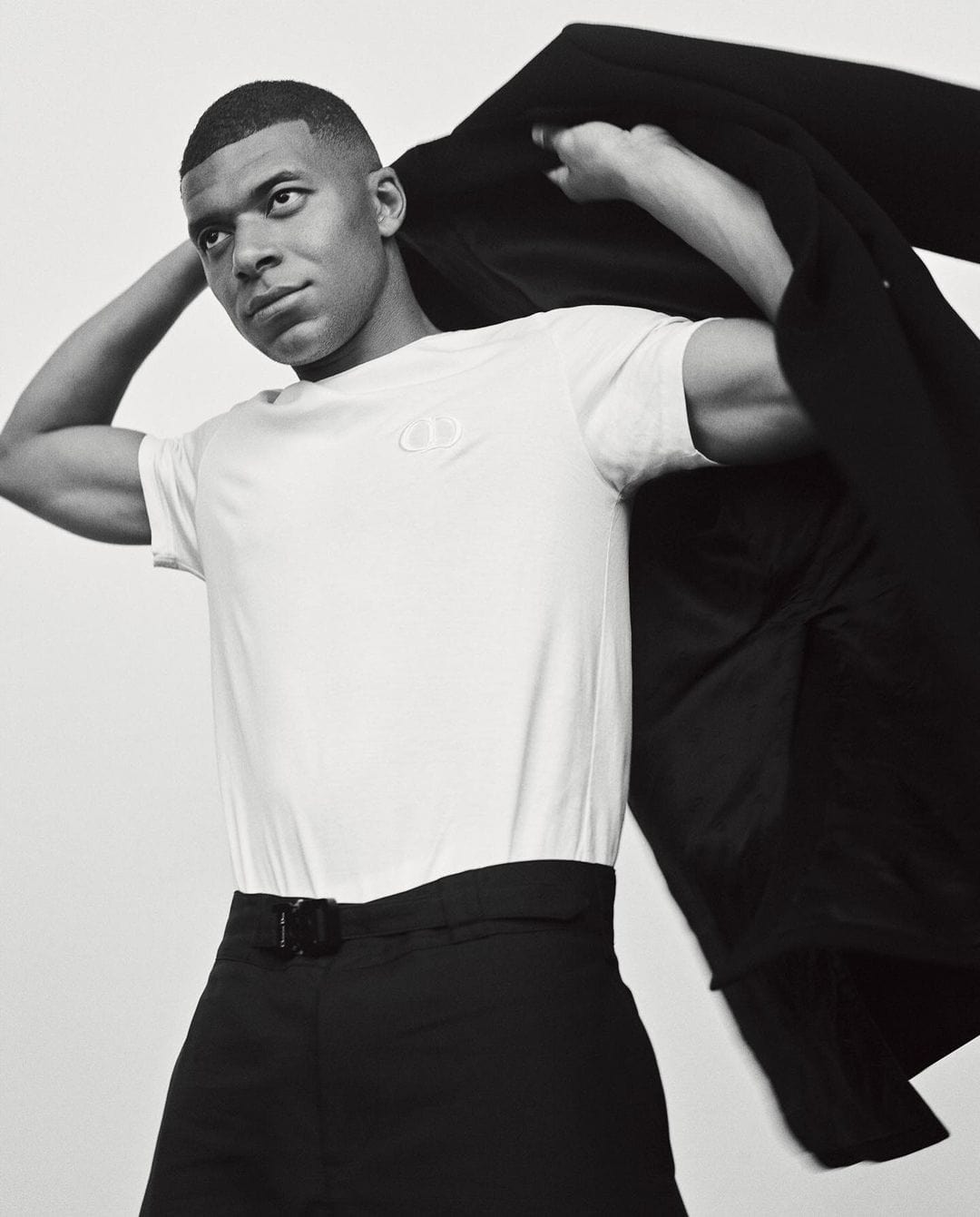 As footballers' step into the luxury arena as ambassadors – Jack Grealish's (Manchester City and England) seven-figure deal with Gucci was officially confirmed this year, and Kylian Mbappé (PSG and France) became a global ambassador for Dior – we can expect to see these faces, who will be familiar to many, but not the majority, fronting major campaigns and wearing carefully curated looks for press opportunities to and from their games.
It must be noted that, as is often the case, deals for women of the sport have been few and far between, and certainly not as newsworthy, often being paired with more mainstream brands. Luxury labels should consider tapping the women's games top players in preparation for the next Women's World Cup in 2023, where the relationship between fashion and football could be more impactful, touching categories ranging from clothing to accessories, activewear and lingerie.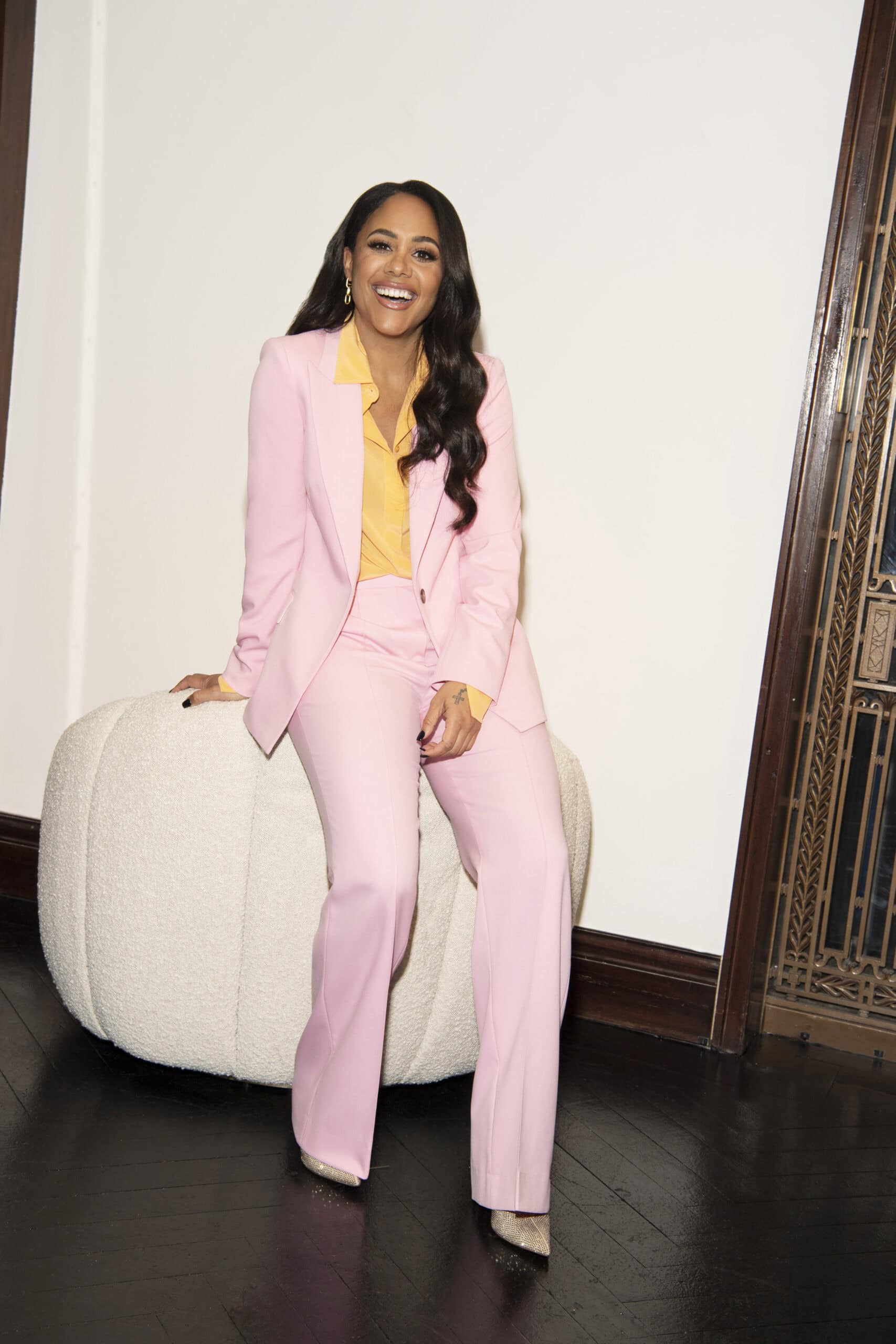 Women's football fans have a strong positive perception of brands that sponsor female
players and this emotional connection influences their purchasing behaviours.

The Business Case for Women's Football Report, UEFA Women's Football
Former professional footballer Alex Scott, who played for England and the Arsenal women's team, is now a prominent sports presenter and pundit, having recently become the brand ambassador for British formalwear brand Reiss, fronting their occasion campaign and curating an edit for the retailer. Scott has also made appearances during London Fashion Week, attending designer David Koma's show, and has been styled in Tommy Hilfiger, Burberry, and Prada for speaking engagements and when presenting on television shows during tournaments. American professional soccer player Megan Rapinoe (OL Reign and United States national team) curated an edit for Victorias Secret, and she is also a founding partner of their VS Collective initiative, as well as fronting a Loewe campaign in 2020. While her fellow US teammates Tobin Heath and Christen Press recently stepped out at the ESPY Awards in complimentary Gucci outfits.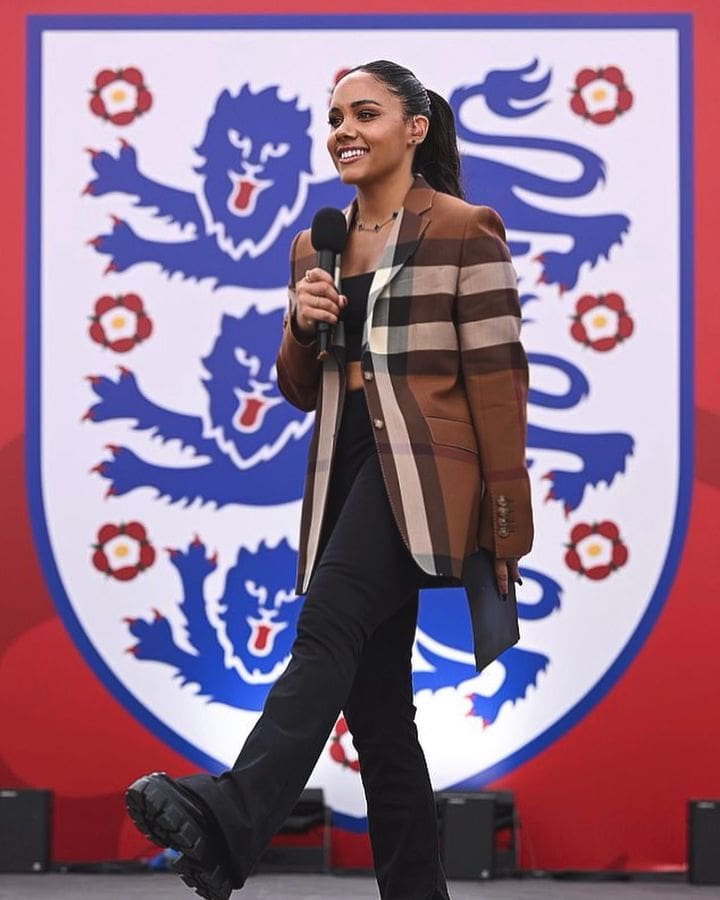 Gucci also revealed its first partnership with a women's football player as England football Captain Leah Williamson in July. Much like the deal with Grealish, campaigns, red carpets, and press engagements where the luxury house will take the lead on styling are likely to follow. An early indication of the relationship that was forming between the player and the storied fashion house could be seen when Williamson attended the Gucci's Resort 2023 Cosmogonie show in Italy this May.
Luxury labels should consider tapping the women's games top players [as brand ambassadors] in preparation for the next Women's World Cup in 2023, where the relationship between fashion and football could be more impactful, touching categories ranging from clothing to accessories, activewear and lingerie.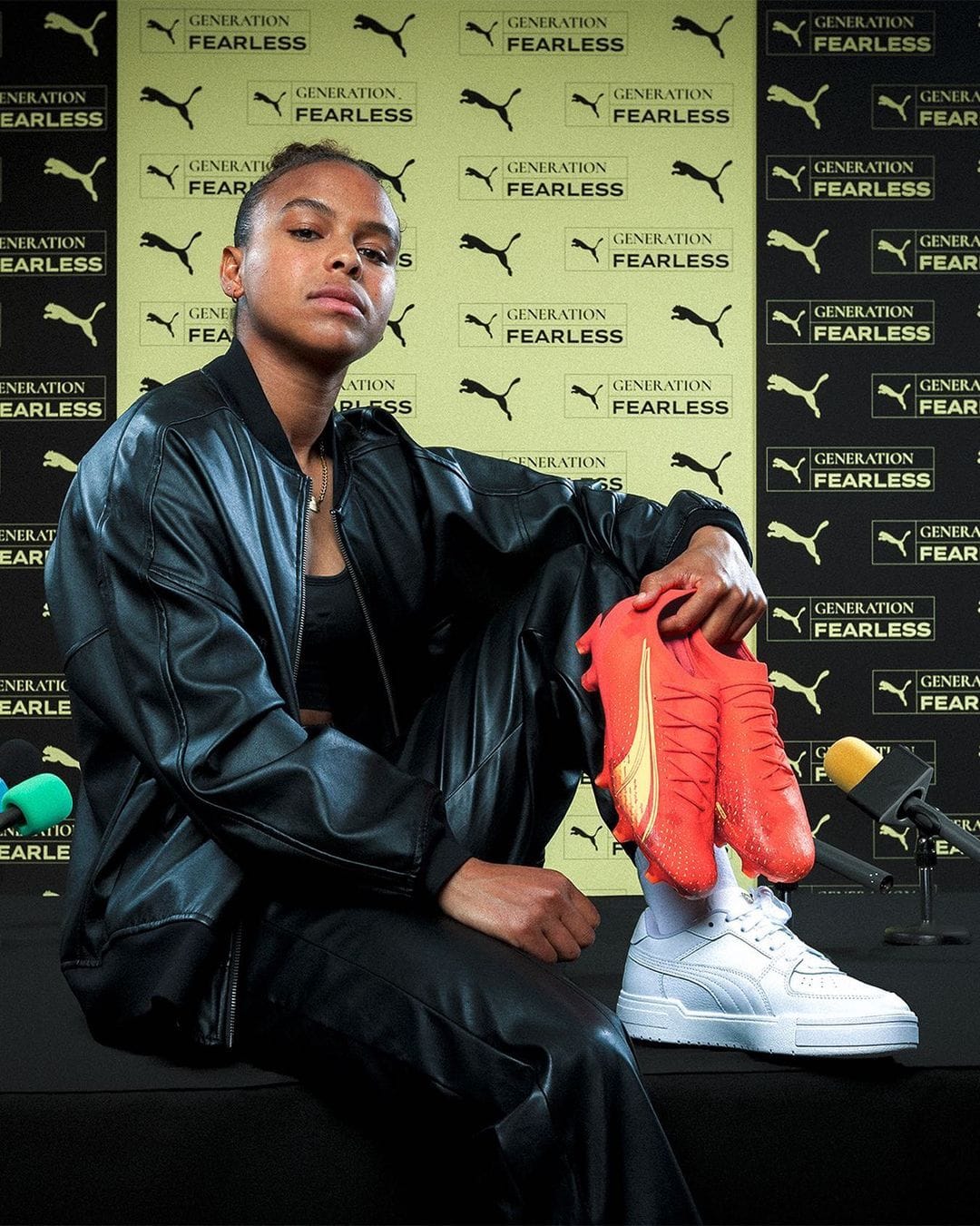 ---