Why Ghesquière Is Still the Man for the Job at the Iconic Parisian House
By Mark Wittmer
LVMH has just shared the news that Nicolas Ghesquière's contract with Louis Vuitton has been renewed for another five years, and for anyone who has been following the womenswear creative director's trajectory with the house (that is, almost everyone who is interested in fashion), that's great news. The designer's decade at the iconic Parisian maison has been one of the most consistently strong partnerships in contemporary fashion, impressively blending heritage, avant-garde imagination, and commercial appeal while exploring innovative new ways to collaborate and communicate a brand message.
Here we'll take a look at the perspectives and approaches that have led to Ghesquière's renown among fashion insiders and made him a bastion of consistency among the chaotic revolving door that is the creative director partnerships of today.
Index
Myth and Modernity
Accessories Mastermind
Cutting-Edge Collaborators
Myth and Modernity
Ghesquière entered Louis Vuitton after a successful run at Balenciaga that revived and modernized the house. At both Balenciaga and Louis Vuitton, the creative director played an instrumental role in what at the time was a major shift and is one of the most defining aspects of luxury fashion today – a return to the archive.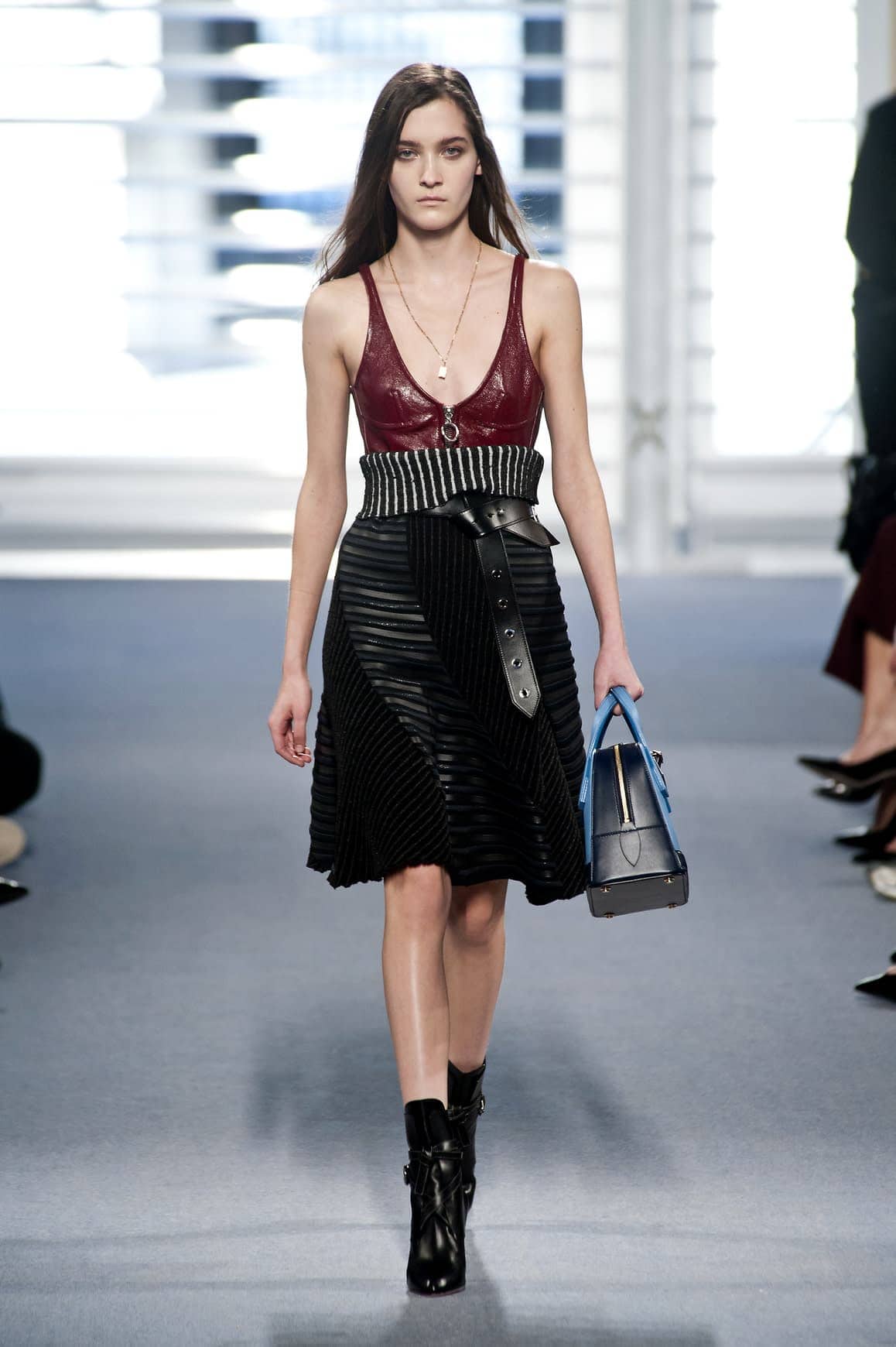 Louis Vuitton has always placed its eponymous founder at the core of its identity, especially in the archival revival that has blossomed over the last decade. The house is fortunate that it has one of the most interesting and inspiring stories in fashion; everyone has heard about how young Louis ran away from home at the age of 13, traveling over 300 miles and working odd jobs as he made his way to Paris, where he honed his craft of trunk-making and was commissioned by the empress of France, before he founded the brand we know today.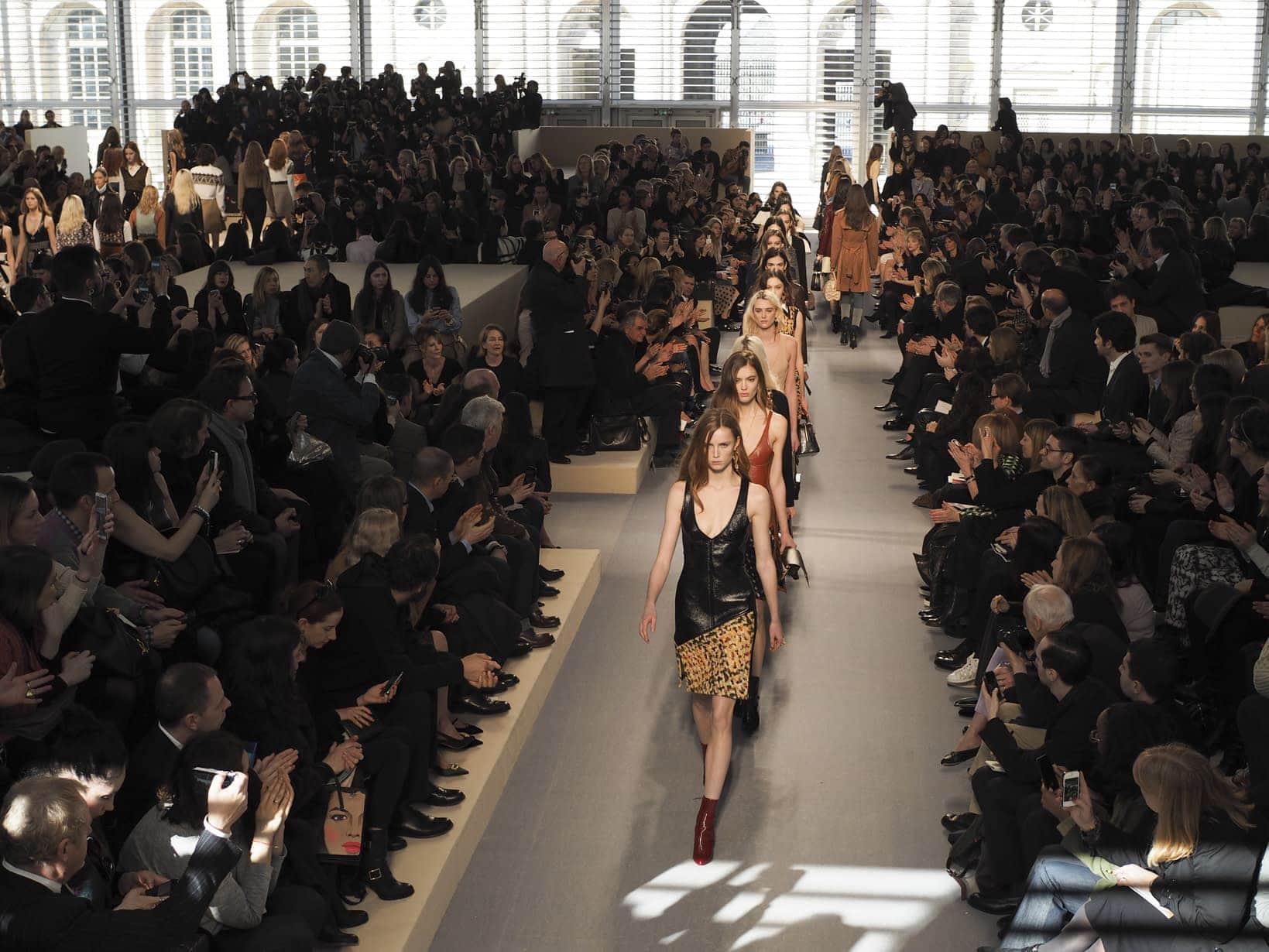 But while Cristóbal Balenciaga gave us plenty of couture creations to draw on, Louis Vuitton the man wasn't around for his brand's forays into fashion. Nonetheless, Ghesquière does excellent work to draw on all aspects of the house's design history, showing creativity and precision in his interpretation of trunk hardware and architecture across his innovative ready-to-wear designs. Investigating principles of contrast and proportion, the designer makes beautiful nods to the history of Parisian design while executing silhouettes that feel daringly progressive, synthesizing the legend of Louis Vuitton (as well as other references to other historical eras like the Belle Epoque or 80s power dressing) with a cutting-edge spirit of the moment.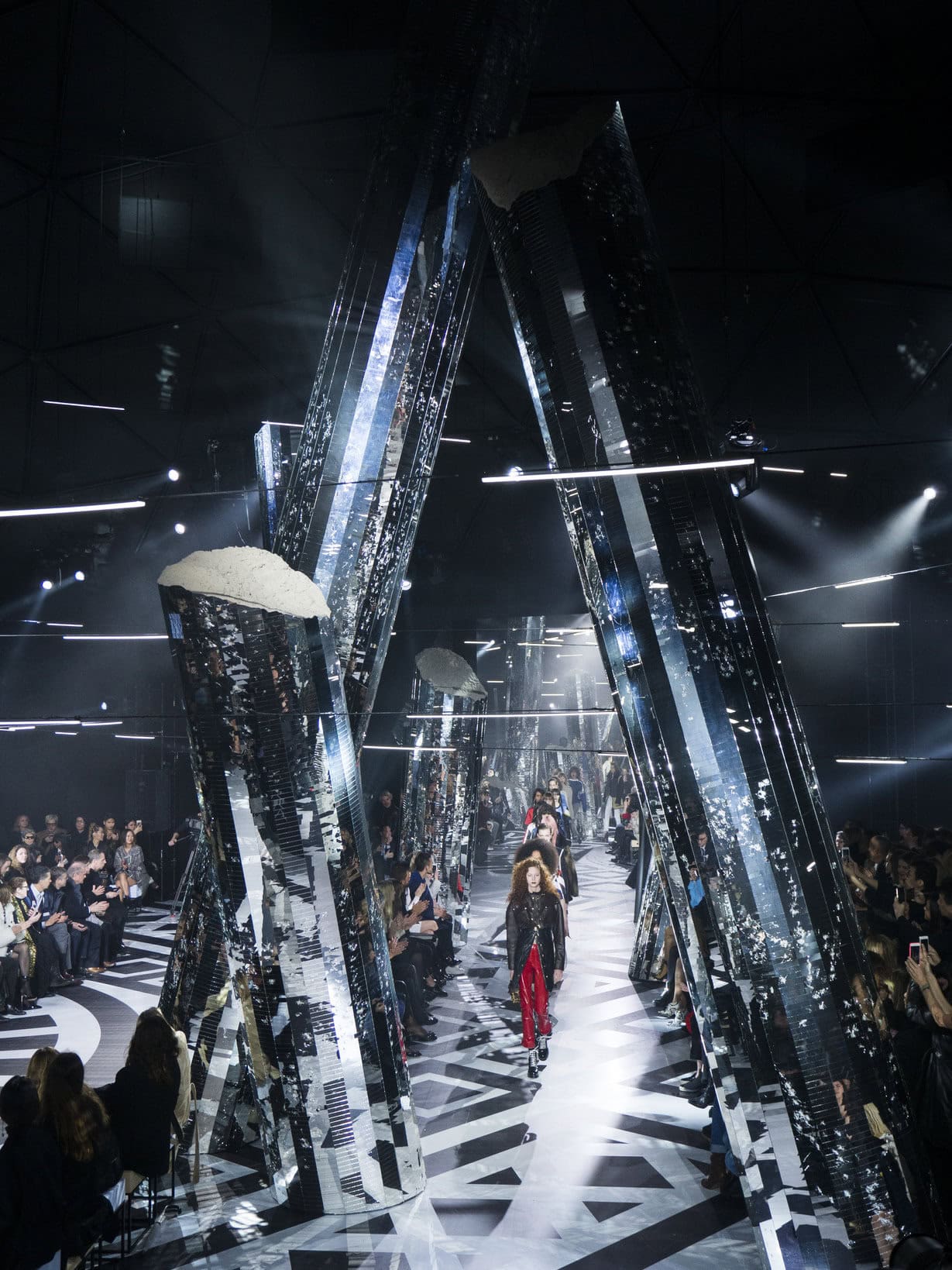 Accessories Mastermind
As with all of the major luxury heritage houses, the primary driver of business for Louis Vuitton is leather goods and accessories, and the brand is especially renowned for its iconic handbags. Ghesquière has done excellent work to maintain the craft spirit of the house's origins while bringing the same progressive spirit he does to his ready-to-wear.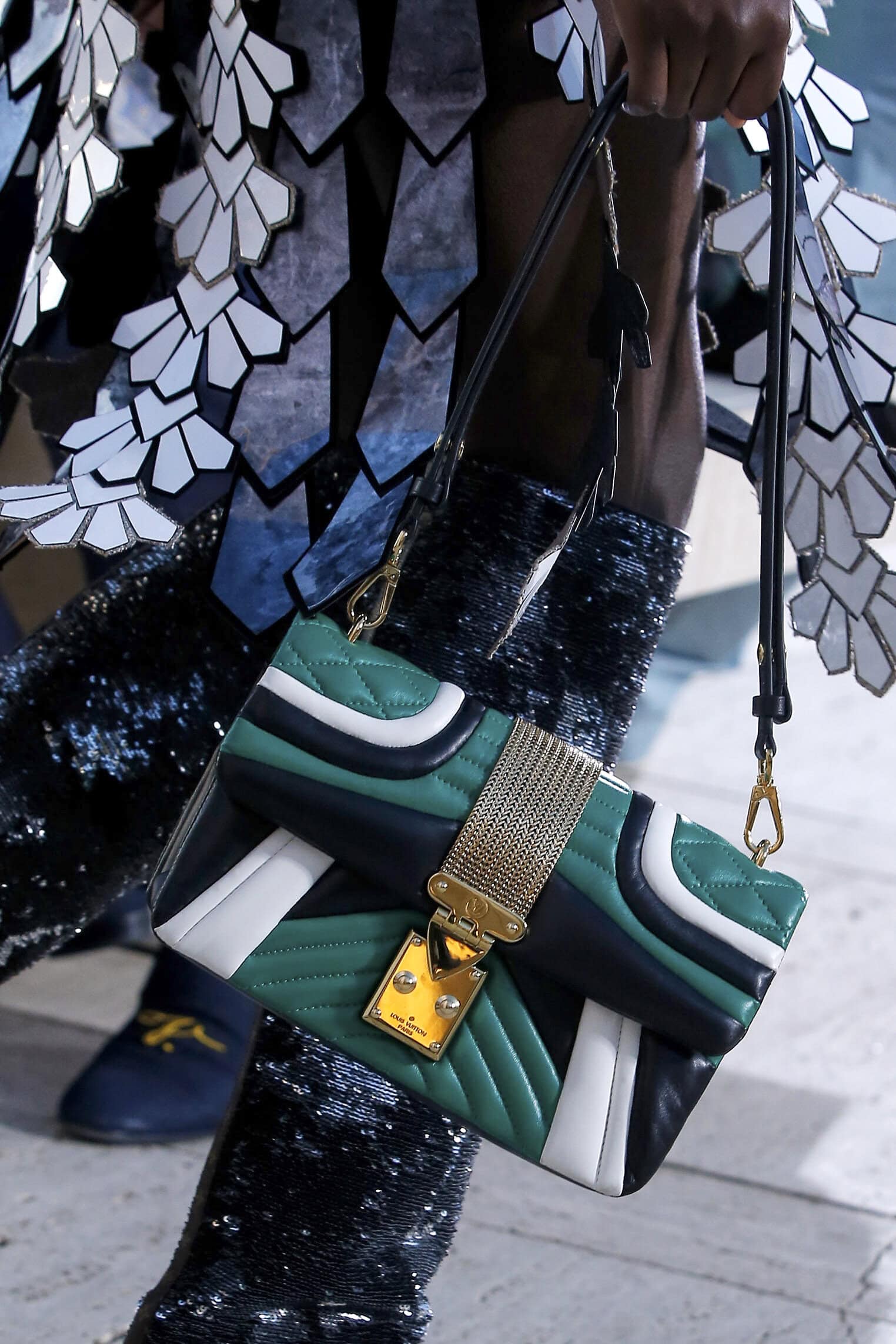 The designer's debut show was a sharp departure from the unshakeable reign of Marc Jacobs before him, and this new direction was especially recognizable in the handbags. Standout pieces included the mini trunk bag, which has since become a house icon (and was picked up by Virgil Abloh to become a men's must-have).
Since then, Ghesquière has become a veritable powerhouse of accessories creation, working closely with his team to take the brand's heritage of travel-minded design in inventive new directions.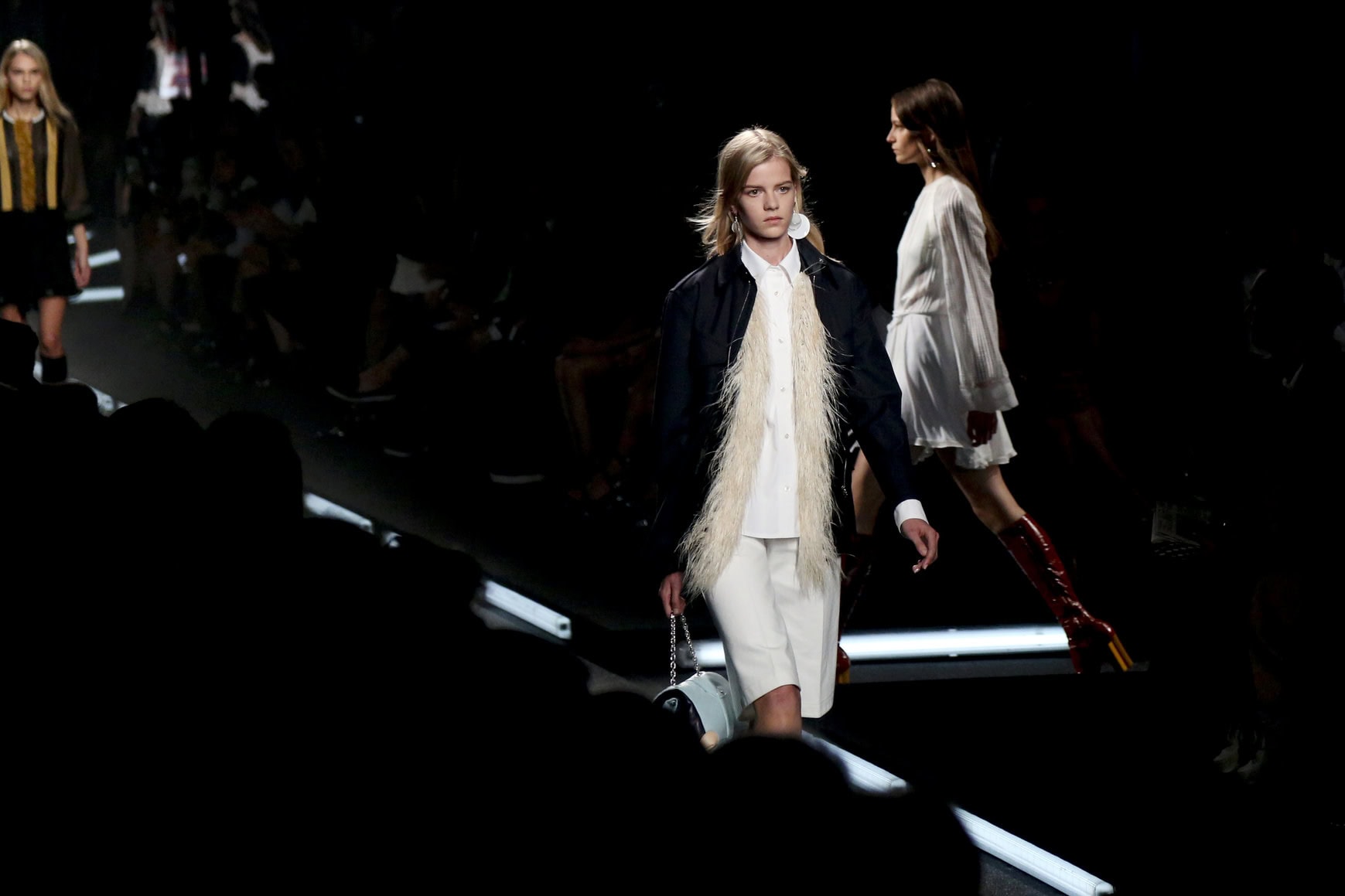 Cutting-Edge Collaborators
Any creative director's success involves picking the right collaborators, and the last decade has seen Ghesquière do great work to cultivate a creative community that brings his design vision to life. From consistently teaming with go-to talents like Léa Seydoux, Emma Stone, or Lous and the Yakuza to being one of the first to explore breaking down the boundaries between fashion, technology, and art.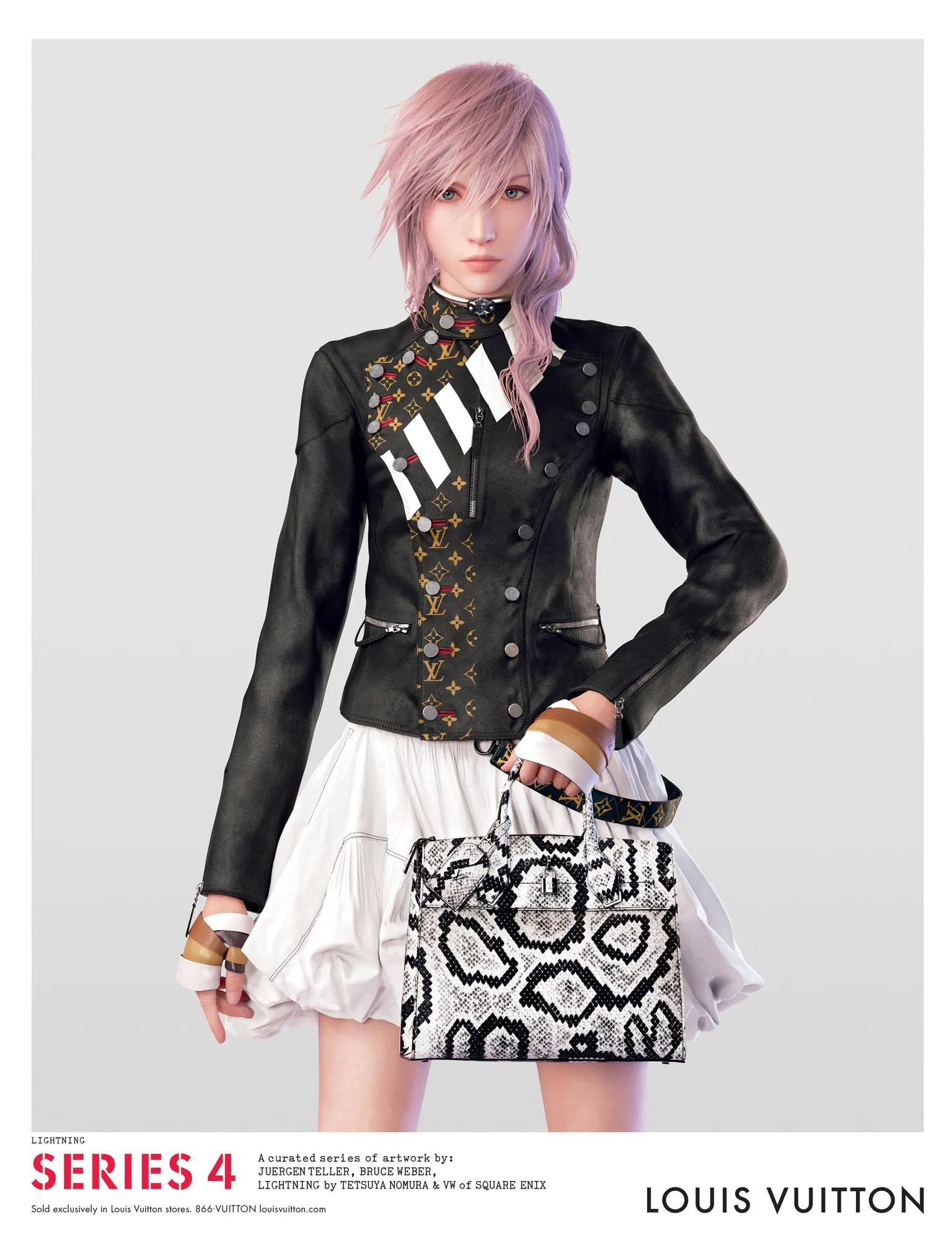 As early as 2015, the creative director had Lightning – the protagonist of video game Final Fantasy XIII – as the face of his Spring 2016 collection, appearing across numerous major ad campaigns. Speaking to the casting choice, Ghesquière said, "If we push the reflection about heroines, or what might constitute the nature of a woman whose actions can be so courageous that she becomes superior and iconic, it becomes obvious that a virtual entity integrates with the founding principles of the Maison. Lightning is the perfect avatar for a global, heroic woman and for a world where social networks and communications are now seamlessly woven into our life. She is also the symbol of new pictorial processes. How can you create an image that goes beyond the classic principles of photography and design? Lightning heralds a new era of expression."
He's even explored moments of role reversal in what it means to create a fashion image and how involved a designer can be in brand communication. With the house's Fall 2020 campaign, for example, he stepped behind the camera and took on the additional role of photographer, creating a series of portraits where the synergy between artist and subject was palpable.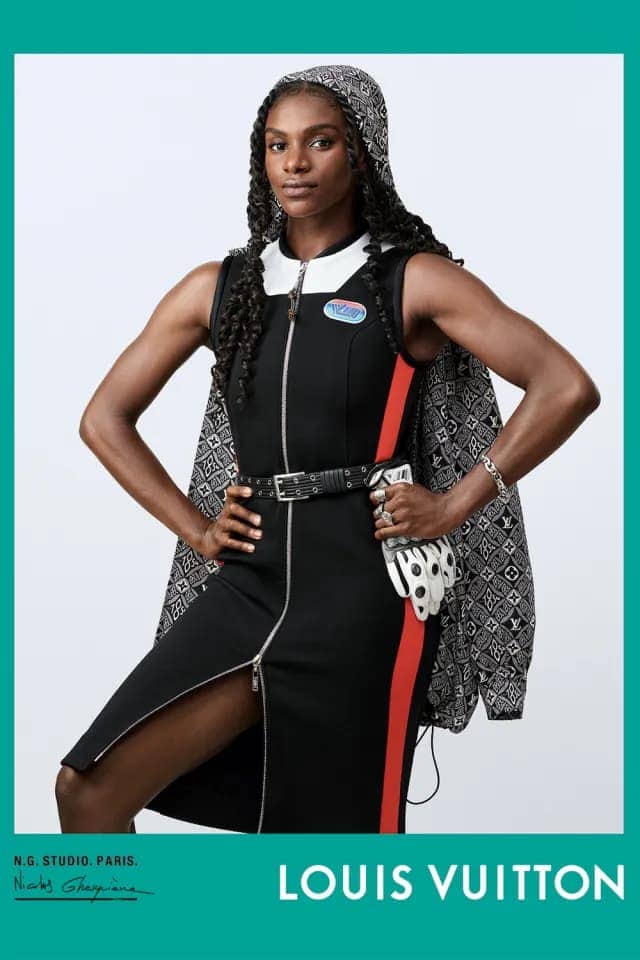 The creative director's runway shows have also been an ample avenue for collaboration and expansive creative expression – from reimagining the possibilities of iconic Paris locales like the Musée d'Orsay to exploring unique international destinations like the iconic brutalism of San Diego's Salk Institute, as well as teaming with uniquely selected architects and producers for special set installations. The Pre-Fall 2023 show in Seoul, for example, featured a set designed by the producer of Squid Game that spanned the city's iconic Jamsugyo Bridge.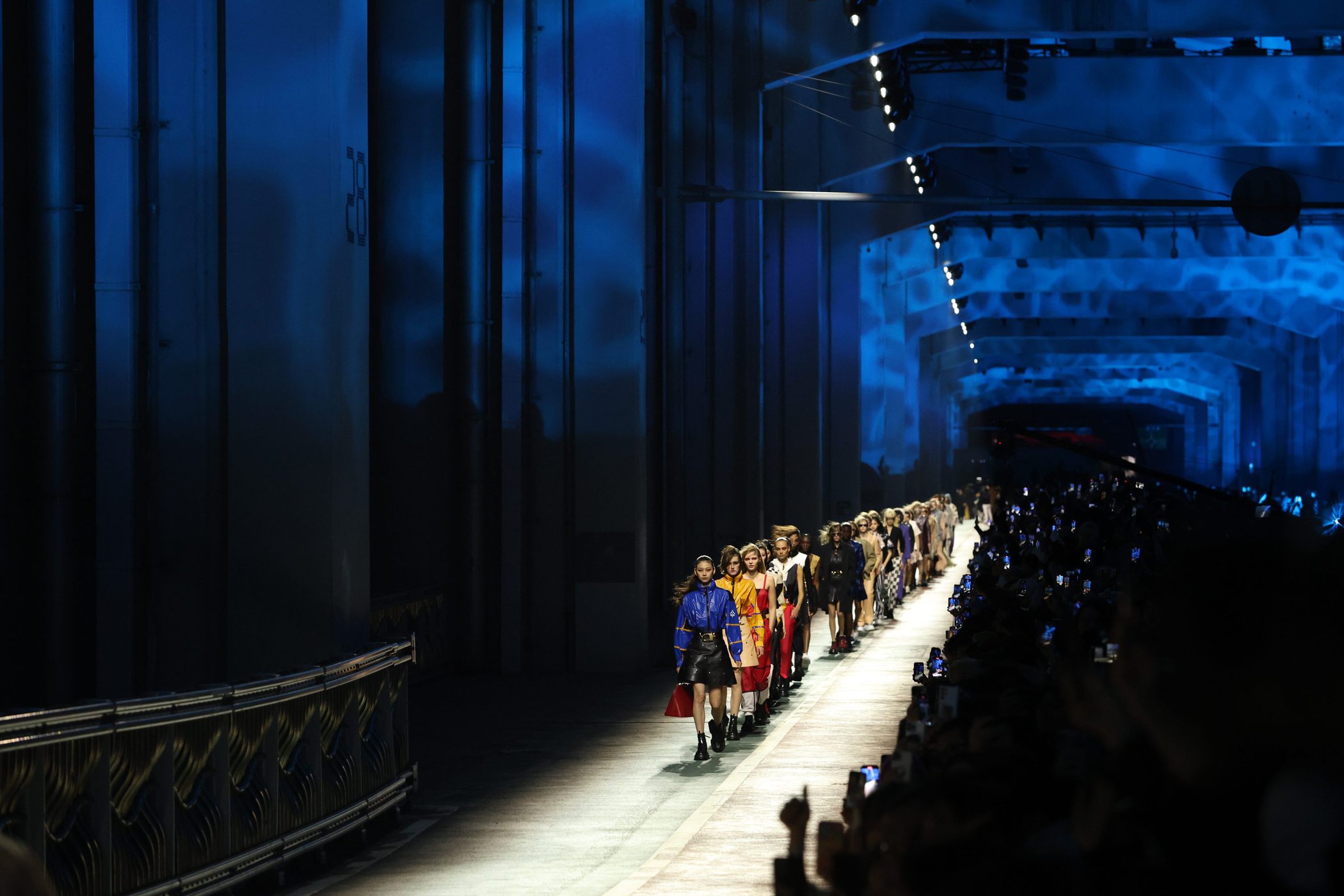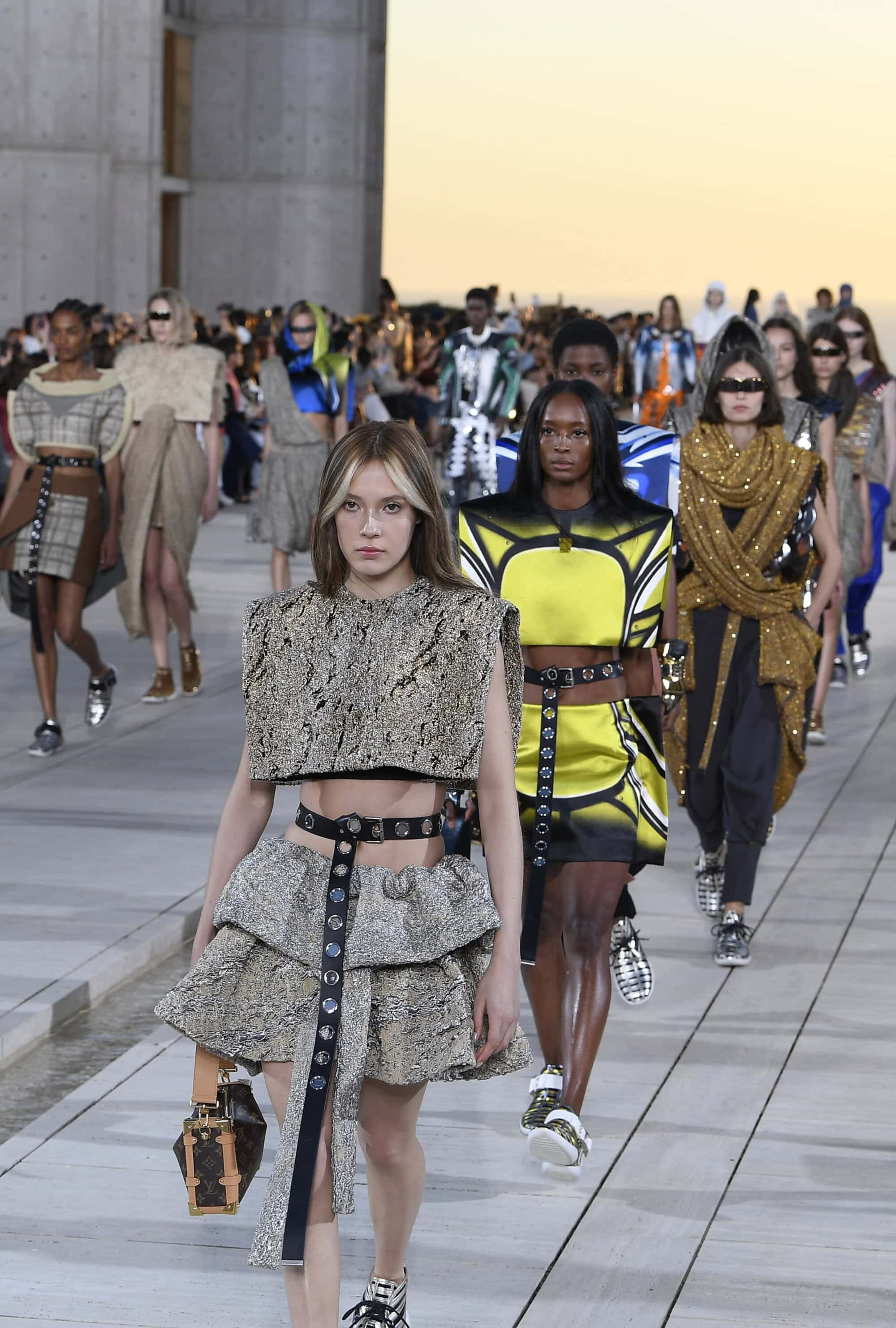 Key Takeaways
Reflecting on his longevity in the role, Ghesquière said in the latest issue of Mastermind, an independent magazine led by his longtime collaborator Marie-Amélie Sauvé, "The long-term nature of collections helps make you aware of your own obsessions and recurring themes. What you can't always explain, you can express through clothes. That's why I like to stay in one fashion house for a long time, but that's obviously more complicated today, as everything seems to have sped up. Then there's the pace of the collections. In any case, you can't change that, which isn't a bad thing since the whole idea of fashion is that it is of the moment."
As the past few years have been characterized by a whiplash-inducing rate of creative director exits and appointments among many of the major fashion houses, long-term tenures like that of Ghesquière's feel like an increasingly rare luxury. This longevity and the brand's consistent support has enabled the creative director to develop a long-term creative trajectory; though he has served up a couple surprises, the commercial success he's brought to the company is the result of patiently developing a resonant design language and continuously refining it, rather than relying on the short-term impact media stunts or celebrity appointments.
It's been a tremendous decade for Nicolas Ghesquière and womenswear at Louis Vuitton, and we're thrilled to see what the continuation of this era has in store for us.
---