The Next Evolution of Artist Collaborations
By Mark Wittmer
While probably the first example of what we would think of as a fashion artist collaboration came to be in 1937 when Salvador Dalí painted a one-of-a-kind dress for Elsa Schiaparelli, the "Brand x Artist" format feels like a contemporary phenomenon, starting with Louis Vuitton's covetable collaboration with Takashi Murakami in 2003 and consistently picking up steam since then, and reaching was has felt like peak saturation during the past few years. As each season brings with it a slew of new artist collaborations, and increasingly they begin to feel like collaborations in name only, we must admit that we're starting to feel some collaboration burnout (and we don't think we're the only ones).
But artist collaborations will always offer one of the most interesting ways to bring a new perspective into an established fashion heritage and to create something unique that is greater than the separate work of its contributors.
How can fashion brands revitalize the artist collaboration to create pieces that feel truly collaborative – not just co-branded? What artists are right to collaborate with? How can we create a future where artist collaborations are better for everyone?
The latest endeavor from veteran New York-based designer Robert Rodriguez, eveningwear label Koltson, offers an inspiring lesson on how to pursue the idea of artist collaborations to its fullest and most meaningful potential. Launched two decades after the founding of Rodriguez's eponymous label (which in turn followed a stint at Dior) and having just debuted at New York Fashion Week's Fall 2023 season, Koltson has artistry and collaboration as the foundation of its design approach. Each seasonal collection is set to be created by working closely with a different artist, and seeks to celebrate the community of artists and artisans around this kind of work.
I wanted to really support artists that are not necessarily famous or branded; I want to give these artists a chance to be seen, and to support our garment district as well: we do our production locally, and the whole creative community in the city, as well as our suppliers and growers which were chosen with sustainability in mind, are all connected in the collection."

– Robert Rodriguez, Koltson Founder & Creative Director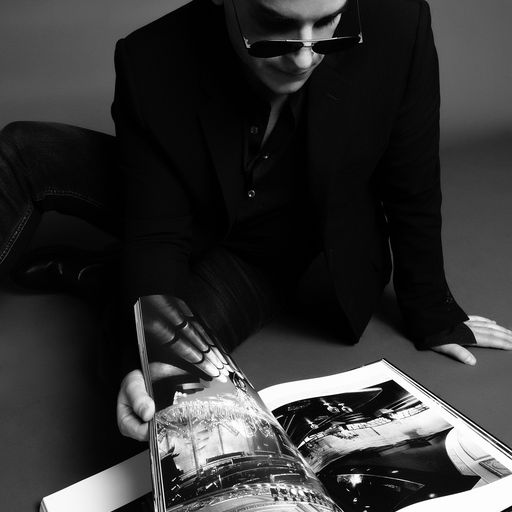 For the debut collection, Rodriguez teamed with Vicky Barranguet, an abstract expressionist painter born in Uruguay and who also lives and works in New York. From the very beginning, the two worked closely together. As Rodriguez explains, "I actually called Vicky up one day and I asked her if she wanted to collaborate with me, and she was like 'oh my god yes of course!' So we got together and put some concept boards together; I shared some of the ideas I had in mind when I was conceiving the collection. I wanted to push myself to think outside of the box a little bit, and design something that wasn't just another collection. I've been doing this for a while now and I wanted to do something that was a little bit more meaningful. I showed her my concepts, my color palettes, the fabrics I was thinking of using. We really spent a lot of time together, not only in sharing my design ideas, but also in looking at her art, and discussing how to incorporate her art with my vision. It was a really good connection – and I think that's what was most important to me, and we realized we kind of had the same passion for what we were about to do. And it just took off from there."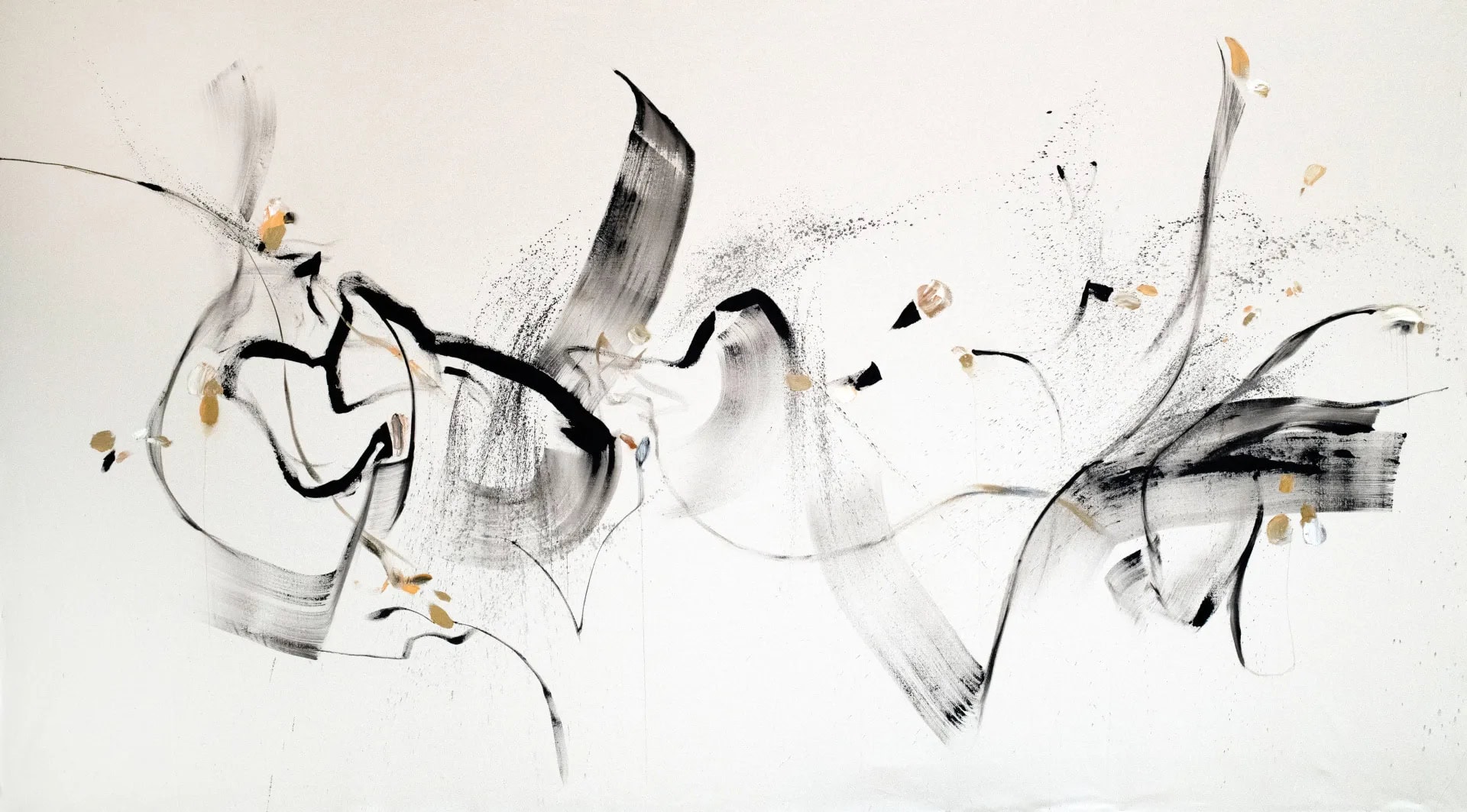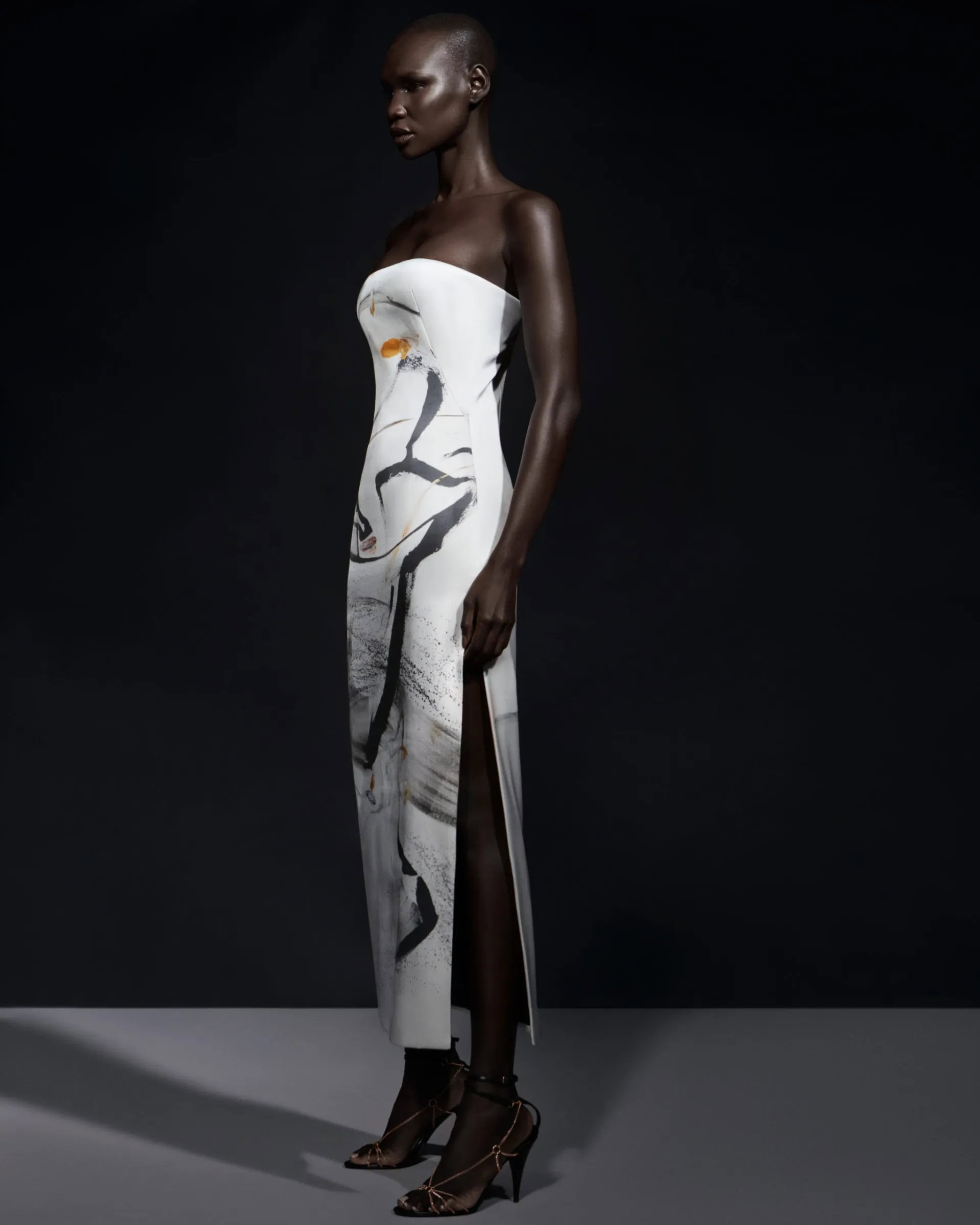 Barranguet's work resulted in a series of seven paintings titled Threads, which Rodriguez then further incorporated into his final designs for the collection, translating her vivid, musical brushstrokes into prints and adornments that seamlessly carry over into the architectural fluidity of his eveningwear pieces. But the collaboration didn't stop there; the brand wisely translated the idea of artistic collaboration and community into the presentation itself. The paintings and collection were presented together in a gallery format during New York Fashion Week. Rodriguez also enlisted the talents of fashion illustrator Pepe Muñoz, another New York-based artist, and his work capturing the collection was exhibited alongside the other artwork as well.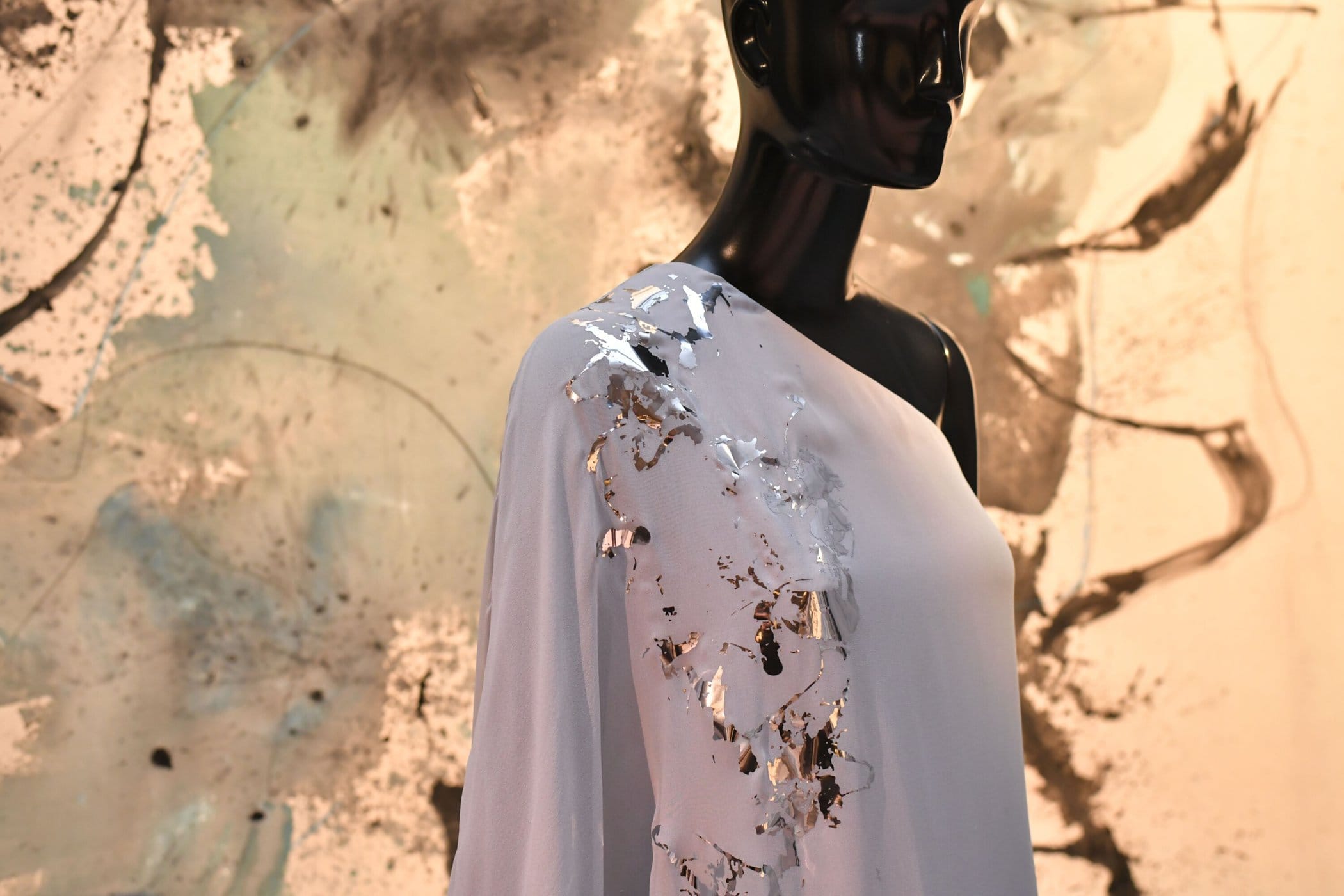 "I feel that we don't see enough collections and artist collaborations that truly pay homage to how collaborative fashion actually is," Rodriguez reflects. "I'm not the first one to collaborate with an artist, but I wanted to do it in a very different way where there was a deep creative connection in designing the collection. And the way we showed the collection at New York Fashion Week in a gallery setting where everything was showcased: not only the clothing, but also the artwork and the illustrations. I wanted people to see the full creative process and to have an experience. And it did feel like people really connected with it."
The approach imbues the spirit of the collection and the clothing itself with a longevity and depth that often feels missing from the new season, new collaboration cycle. The consumer becomes a collector, and becomes connected to a continuous story and community.
Of course Koltson has the advantage of being a small brand occupying the relatively niche eveningwear market. What makes sense for a small independent brand can be a difficult problem of scale for a massive entity like a Dior or a Louis Vuitton. Overseeing large teams, the creative directors of these brands are tasked with pushing out a huge number of pieces each year, and in most cases the production chain simply can't accommodate the kind of intimate, extended back and forth that would lead to this kind of collaboration that feels holistic, artful, and creatively meaningful.
This sense of scale is the reason why so many big luxury brands end up collaborating with established, popular, apolitical artists that basically feel like brands themselves: artists like Kaws, Takashi Murakami, Kenny Scharf, Daniel Arsham, Yayoi Kusama, Damien Hirst. It's always exciting to explore different perspectives, but a lot of these collections and capsules end up feeling soulless. Most of them usually just feature a piece recognizably in the artist's style printed on a shirt or a bag, or if we're lucky as a jacquard knit. These pieces tend to feel more about hype, exclusivity, and name recognition than artistic expression and creative synergy. We can't help but wonder whether the extent of the artist's involvement went farther than signing a piece of paper.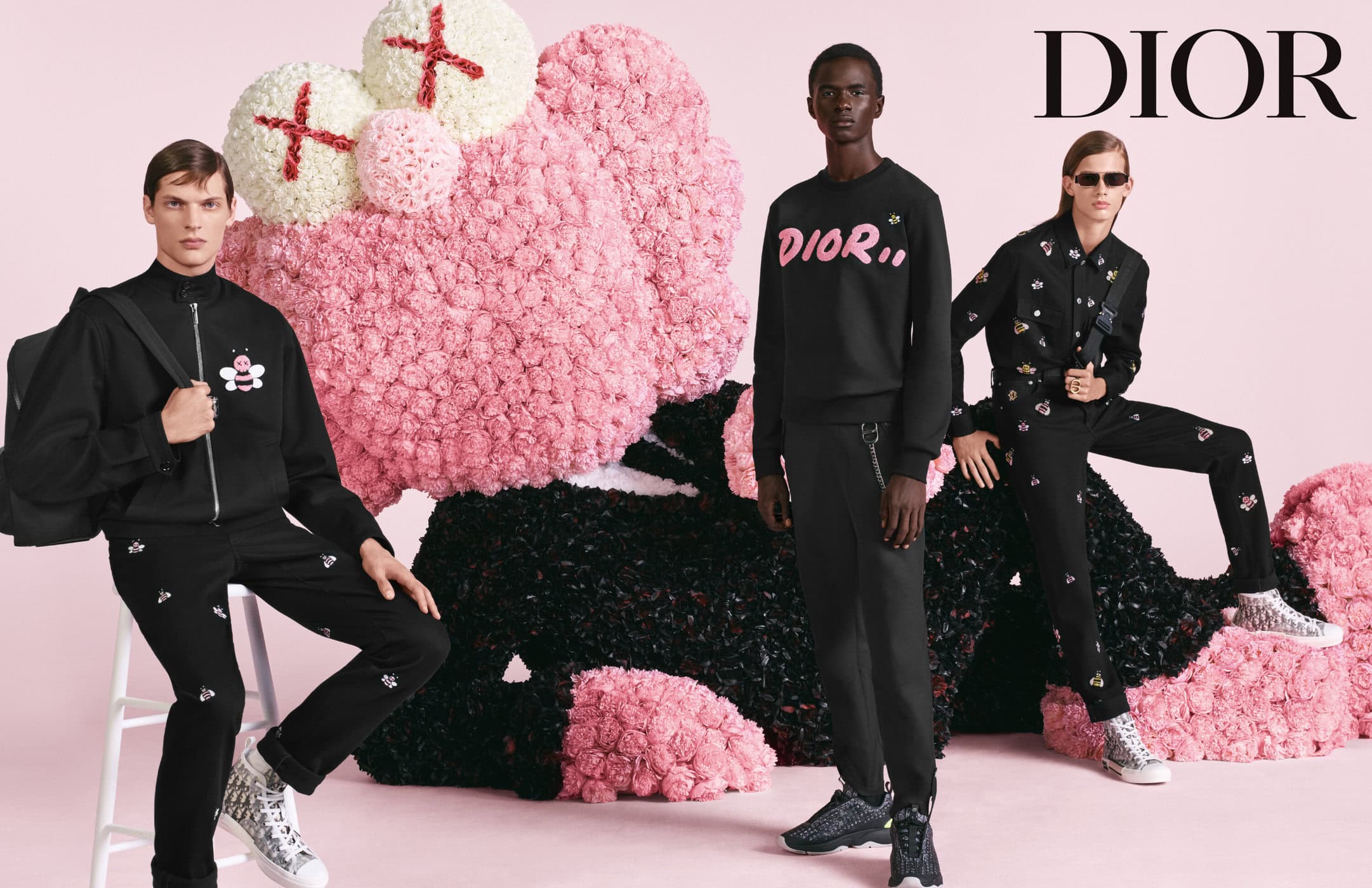 This isn't to say that big brands should stop pursuing artist collaborations all together: rather that a rethinking is in order, one that makes a shift toward longevity and real creative connection.
Loewe's multipart collaboration with beloved Japanese animation house Studio Ghibli stands as an excellent example on how to incorporate a rich and resonant body of work into a fashion collection. For starters, creative director Jonathan Anderson probably could not have picked a more universally loved set of films, putting him in a position from the beginning where the project was at least going to get a lot of attention no matter what. Showing that the project was also personal, though, Anderson was vocal from the beginning about being a big fan of Ghibli and how excited he was to be able to celebrate these amazing works of art.
Loewe is known for its craftsmanship, and each capsule showed deep thinking on how to synthesize the art and magic of animation with innovative and beautiful craft. Smartly echoing the film's backdrop of a world where technology and magic intersect and the production's blending of traditional and digital animation techniques, the Howl's Moving Castle collection in particular was alive with craft moments that captured the looks and personalities of its beloved characters.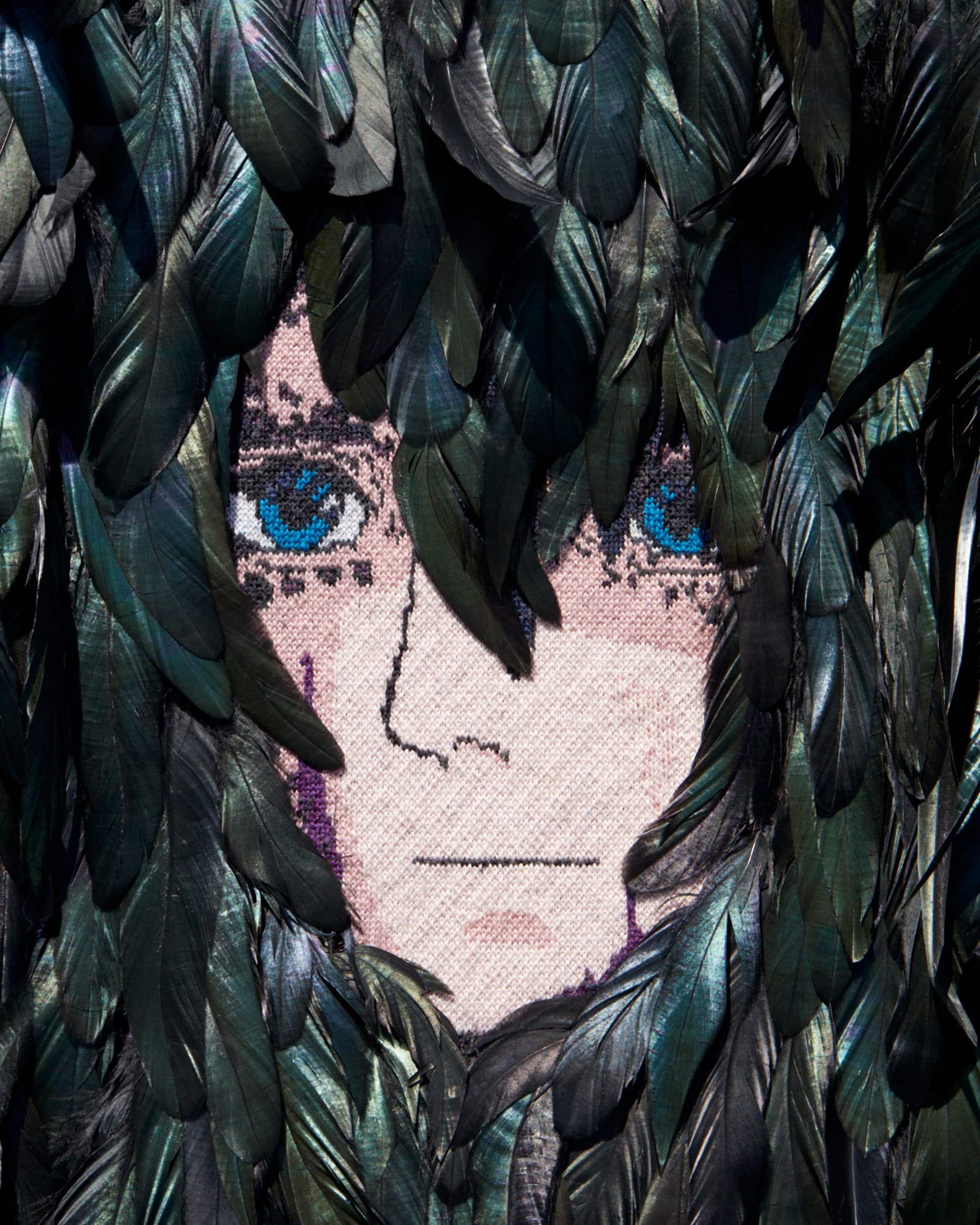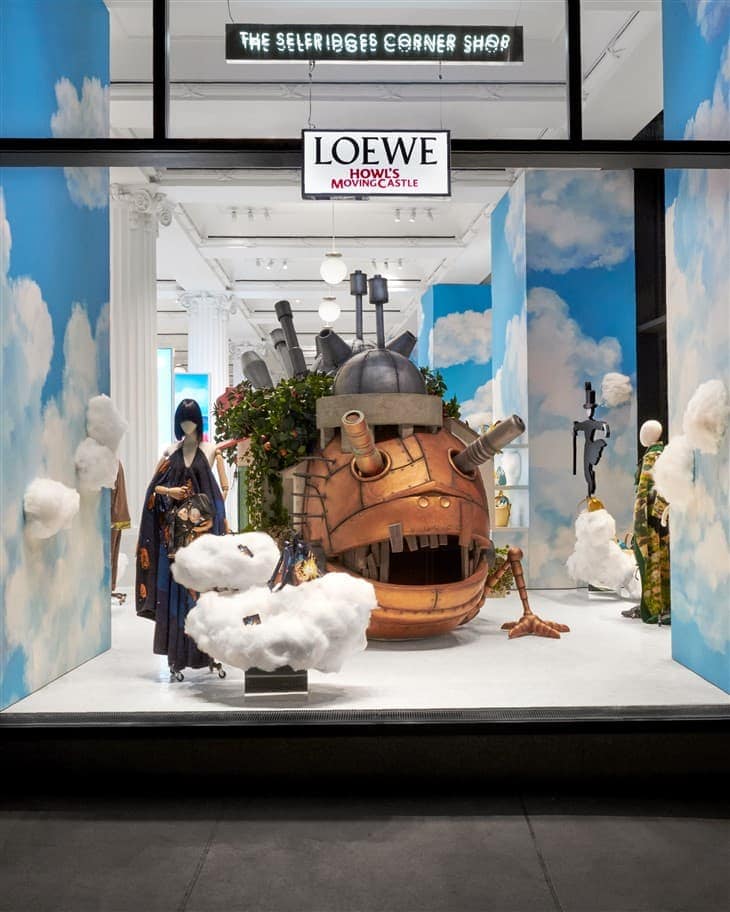 The extended collaboration featured three drops over three years, with each capsule focusing on one popular film from the studio: My Neighbor Totoro, Spirited Away, and, most recently for the project's final chapter, Howl's Moving Castle. Each was celebrated with its own campaign by iconic photographer Juergen Teller, and accompanied by retail activations like the recent takeover of Selfridges in London. The brand also further expressed its commitment to uplifting the art of animation by partnering with Tokuma Memorial Cultural Foundation for Animation for a three-year sponsorship that supports the cultural activities at the Ghibli Museum in Tokyo.
In many ways, the Fall 2023 runway season felt like a welcome reset. A theme of reduction and refocus ran throughout the collections as creative directors seemed to take a moment of collective pause and commit to a focus on what is at the core of their brands' heritage and identity and how to communicate that through the language of creating clothes for today. And, notably, there were very few artist or cross-brand collaborations within the collections themselves.
This moment of introspection can become an excellent opportunity to reflect on how and with whom to approach artist collaborations moving forward, signaling that it's time to dig deep and move beyond the superficial into something that is truly collaborative. While they exist across very different scales, Koltson and Loewe's Studio Ghibli partnership both offer a lesson in how to meaningfully rethink artist collaborations that every brand can look to and learn from.
---