Perfecting the Art of Knowing Your Niche
Review of The Row Spring 2024 Fashion Show
By Angela Baidoo
THE COLLECTION
THE VIBE
THE THEME

There is nothing like knowing your niche, and for Mary-Kate and Ashley Olsen that is a philosophy on which they have built their successful million-dollar brand. Catering to an often unseen and under-served demographic – that of the 'Boomer Consumer'. The Olsens have dared to tread where many others fear to follow. The designers understanding of what their customer wants means they deliver collection-after-collection forgoing fleeting trends, and simply choosing to represent the latest iteration of those wide-leg pants or belted wool coat that fit just right, and that the Olsen lady needs to have in her wardrobe thrice. Creating a sense of desirability out of consistency in a market that is constantly demanding newness, sometimes at the expense of actual serious design ideas, The Row has put a stake in the ground and cultivated a customer base loyal to their timelessness.
After 17 years of quality and craftsmanship, todays show continued a tradition of garment design sans frivolity, for women who want to go unnoticed but can be assured with a sense of knowing that their label reads The Row. Granting them access to an intimate circle whose clothing choices speak for them in hushed tones.
For summer 2024 the twins contemplated the addition of a touch of vibrancy that would still make sense alongside their atypical palette of black, white, and neutrals. And it was in the primary pop colour family which they decided to play, as bright orange, sunshine yellow, cobalt, as well as sharp reds leapt out among the sea of black. The red most expertly applied with confidence across caged flat shoes and a high-neck anorak. This addition could have been for the customer who may wish to expend her energy on a physical activity, but as they were styled with a pair of cream satin pants, suffice to say this look will more than likely be repurposed as a luxurious dressed-down ensemble for an airport run.
Always keeping the essence on- brand but allowing for a sliver of something bolder. Silhouettes were kept louche or sculpted, as drawing unnecessary attention to the body – save for a low-scoop neckline – is not where the brands power lies, although the Olsens do pay respect to it as a muse.
THE BUZZWORDS
Daily Decadence. Beautiful Boxyness. Colour-conscious Dressing.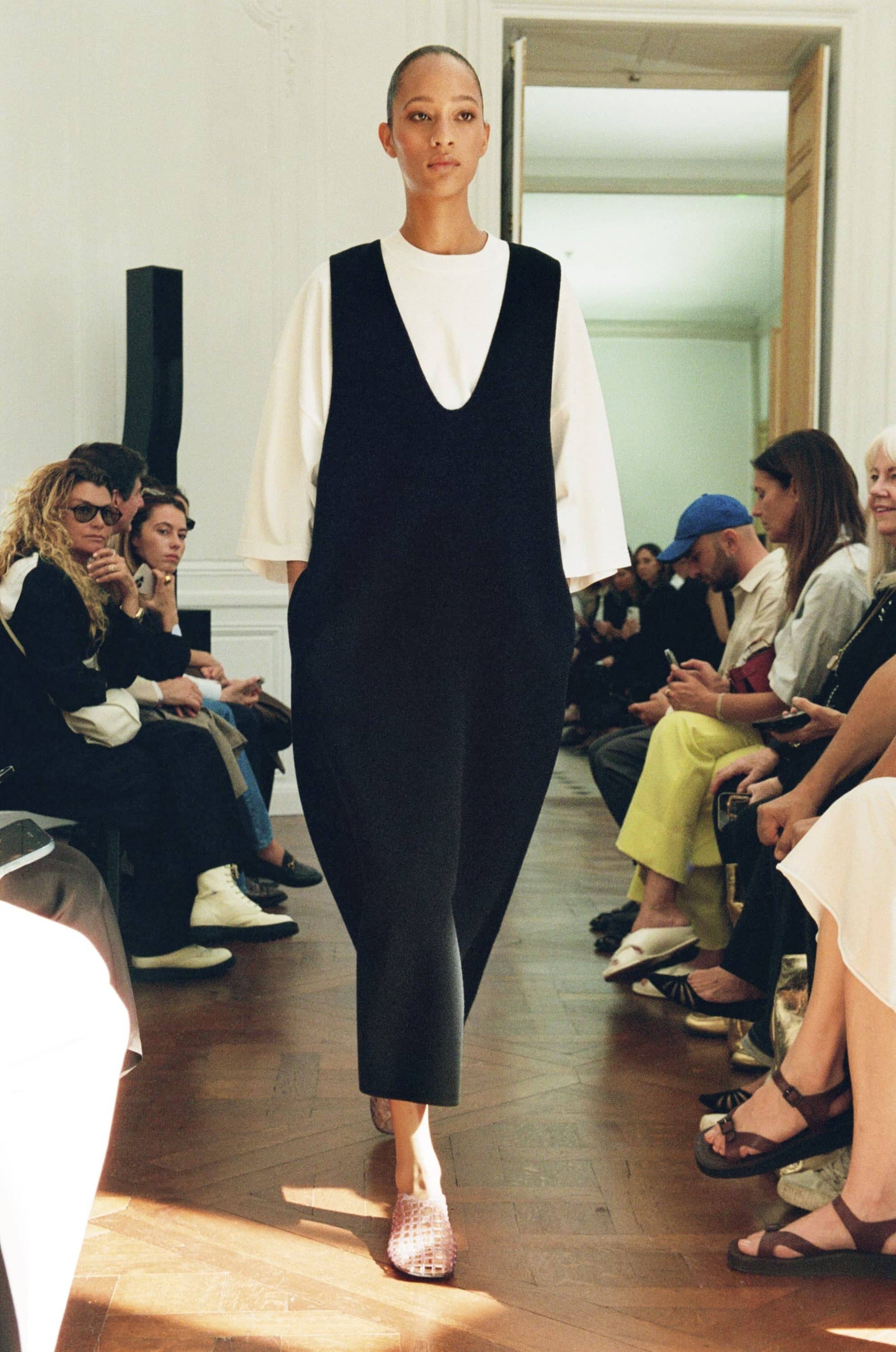 THE SHOWSTOPPER
Look # 14
Equal parts minimalist, and tactile with its foundations in American sportswear, this look can be worn apart or together to work as a complete lifestyle package.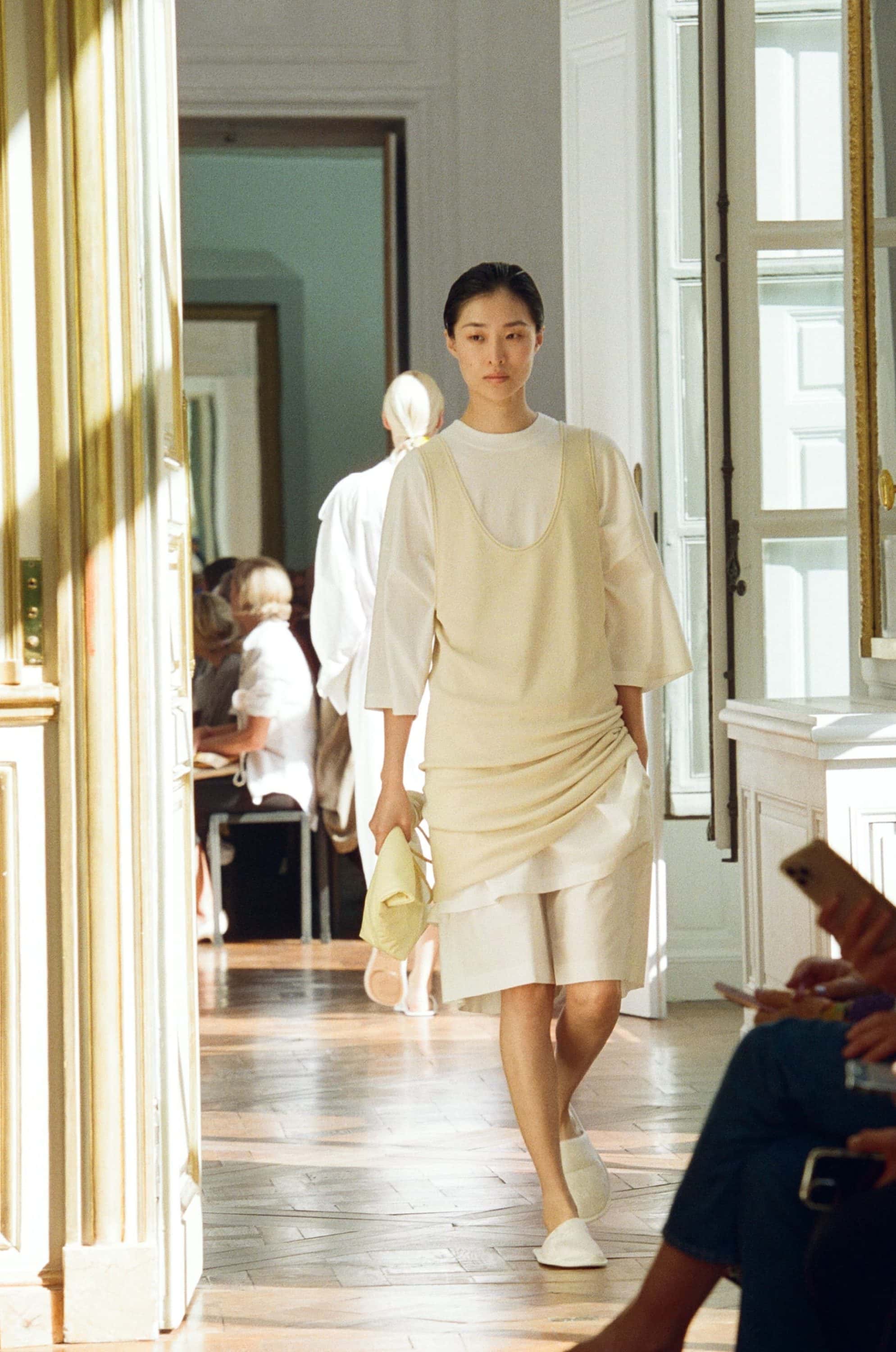 THE DIRECTION
The long-over-long layering creates a versatile silhouette for a range of body types.
The addition of primary brights adds a much-needed dose of vibrancy to the classics.
THE WRAP UP
Respecting the fact that their customer is a well-dressed woman of a certain age (they have garnered many fans in women 60 and over), what appeals is fit, function, quality fabrics, and a discernment that the wearer can only attain by knowing they look good without having to shout about it.
Much like those other, more youthful brands, who are at the start of their careers and have made their home in simplicity, The Row's nearly two decades of laser-focus and unwavering commitment to their handwriting has caused them to quietly grow into their niche. The founders explicitly understand their market, and aim to satisfy their need for a daily dose of decadence with each collection, be that in a double-faced cashmere coat or classic white T-shirt. And judging from the rousing applause that the collection received after today's show, the crowd in attendance couldn't have been more in agreement.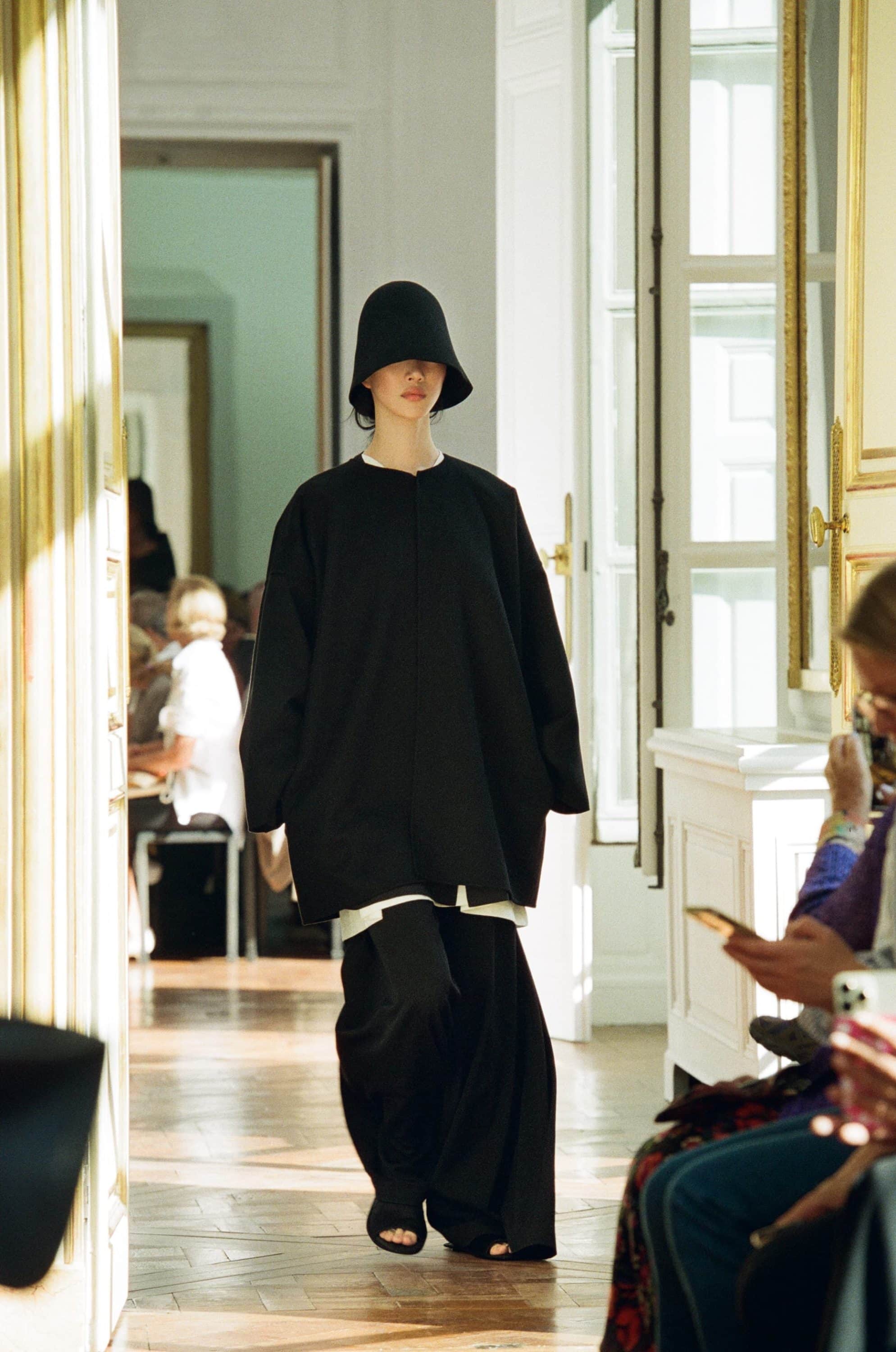 ---