The Five Luxury Fashion Brands Poised for Rapid Growth and Popularity
By Lizzy Bowring
With the fashion industry becoming increasingly competitive, it can be challenging to distinguish the leaders from the innovators or the influencers from those who merely follow and adopt trends. Many long-standing industry names remain in the high street, luxury, and designer sectors. Brands such as Valentino, Dior, Chanel, Balenciaga, Versace, Gucci, Saint Laurent, and Louis Vuitton are merely a handful of the top fashion labels that have had a global stronghold on fashion and clothing trends. But is there room for more?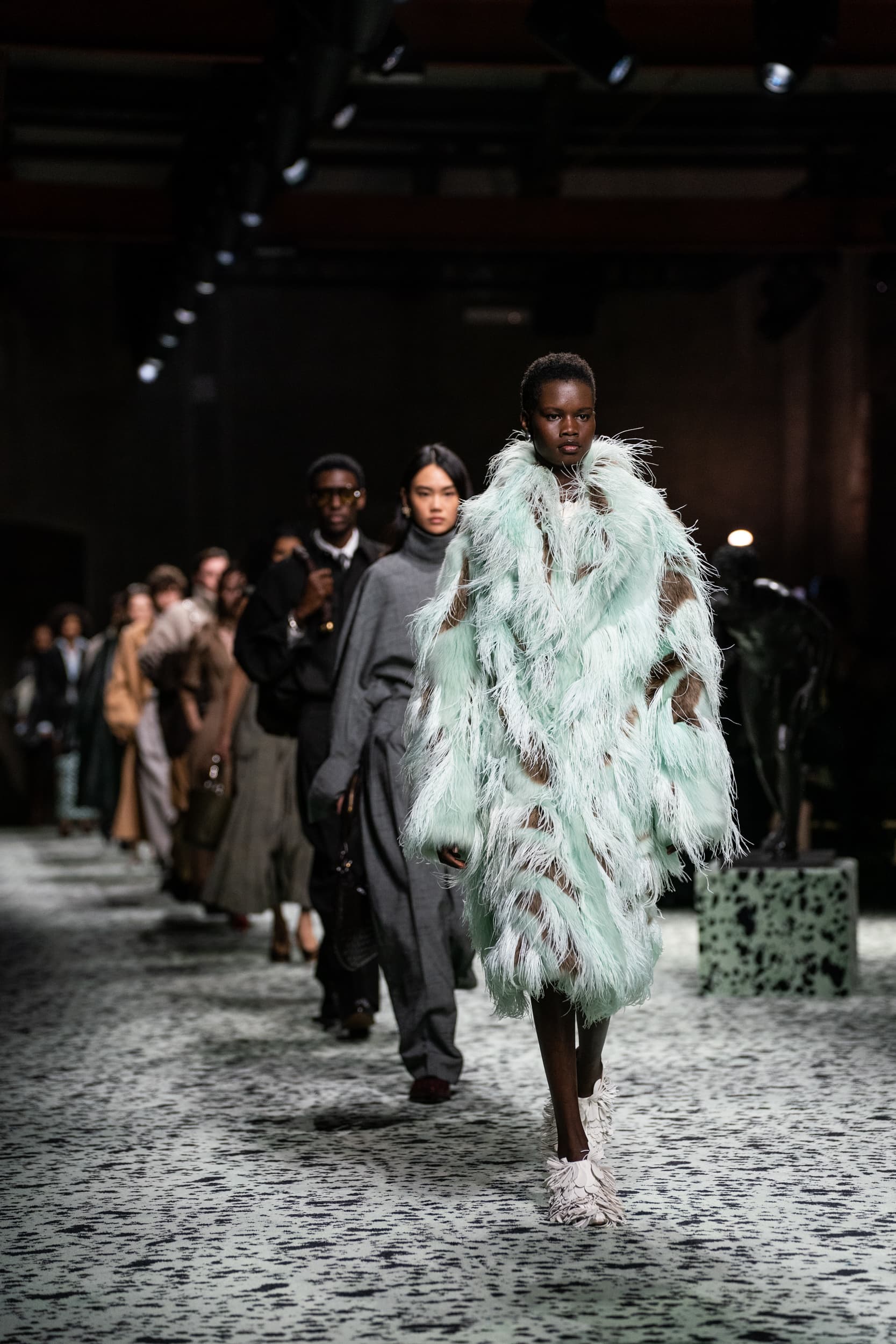 In S/S 2022 and A/W 2023, there was a notable upswing in other Luxury Brands ready to take the baton and run. Bottega Veneta has already led the field, and Burberry's Daniel Lee is still yet to prove his worth at the house, so which other luxury clothing brands are set to gain a considerable increase in popularity? The Impression identifies five Independent brands that will make waves in the industry for the foreseeable future.
There is more to meet the eye when selecting a brand or brands that will ride this crest of the wave, and much rests on whether the designers meet the criteria of what makes a brand popular.
From emerging brands to heritage luxury designers, a common underlying ethos has always been prioritizing the identity of Brand Persona along with key elements of craftsmanship, quality, and elegance.
These principles have guided successful Fashion brands through the years and cemented them as a cornerstone of culture worldwide. Therefore, it is essential to first dive into the significance of these principles and trace their presence.
Index
Setting the scene – The Key Signifiers of Success for a fashion brand positioned for rapid growth and Expansion.
Effectiveness of a brand. Contextualizing a brand's rise and potential for success – discover the unique aesthetics of the five brands.
Key Takeaways
Setting the Scene – The Key Signifiers of Success for a Fashion Brand Positioned for Rapid Growth and Expansion.
Within this narrative, it is essential to understand that the real strength in Fashion is the ability of brands to reflect and focus on the needs of the individual and acknowledge cultural and global references.
In addition, the economic uncertainty from the Pandemic has significantly impacted the luxury fashion industry, affecting consumer behaviour, with people re-evaluating their spending habits and priorities.
As a result, consumers are more conscious and seek out brands that align with their values and offer products with lasting worth; this has led to a growing interest in ethical practices and sustainability in Fashion. And since 2019, the luxury fashion industry has been forced to adapt to these new challenges. It has also created opportunities for emerging brands to gain a foothold in the industry and for established brands to redefine their values and priorities in response to changing consumer preferences.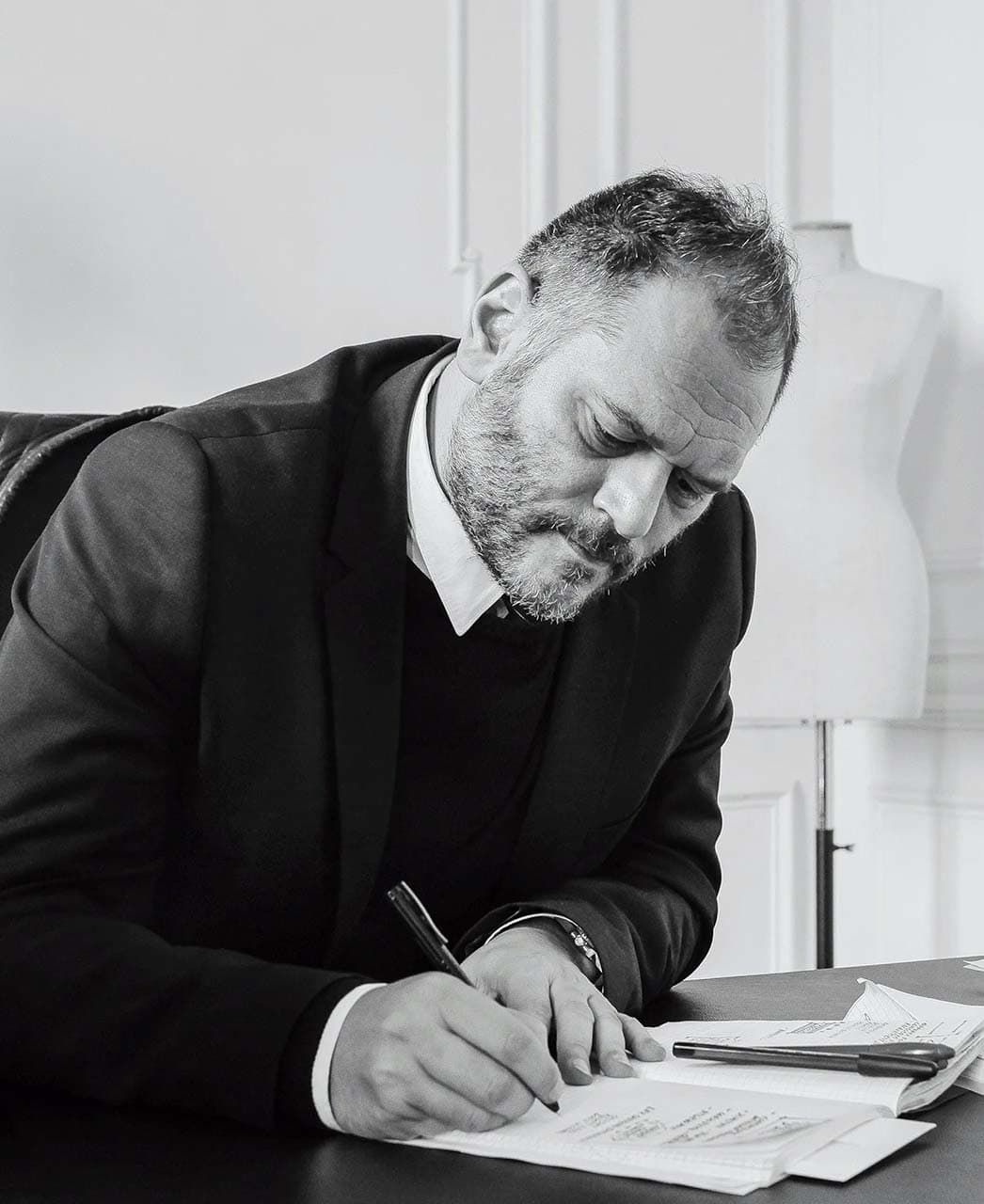 So what are the key signifiers of success? In Danilo Venturi's book Brand Persona, Venturi mentions Steve Jobs's values from his vision for Apple. First, recognize every individual has tremendous unexpressed potential for creativity. Creativity is the mother of invention, offering the best experience and driving change. Secondly, these find application in the corporate mission to provide the best experience through innovative products and services. Steve Jobs believed in creating products that were simple, elegant, and easy to use. He famously said, "It takes a lot of hard work to make something simple, to truly understand the underlying challenges and come up with elegant solutions." Therefore, innovation is vital. Jobs believed in creating products that were not only functional but also beautiful and inspiring. Jobs once said, "Innovation distinguishes between a leader and a follower." Following this is user-centric design: Jobs believed in putting the user at the centre of the design process. He emphasized the importance of understanding the needs and desires of the user and creating products that would enhance their lives. "You've got to start with the customer experience and work back toward the technology, not the other way around." This value is reflected in Apple's focus on creating products that are not only functional but also emotionally resonant and meaningful to their users. These values apply to any business scenario in which rising brands are finding success.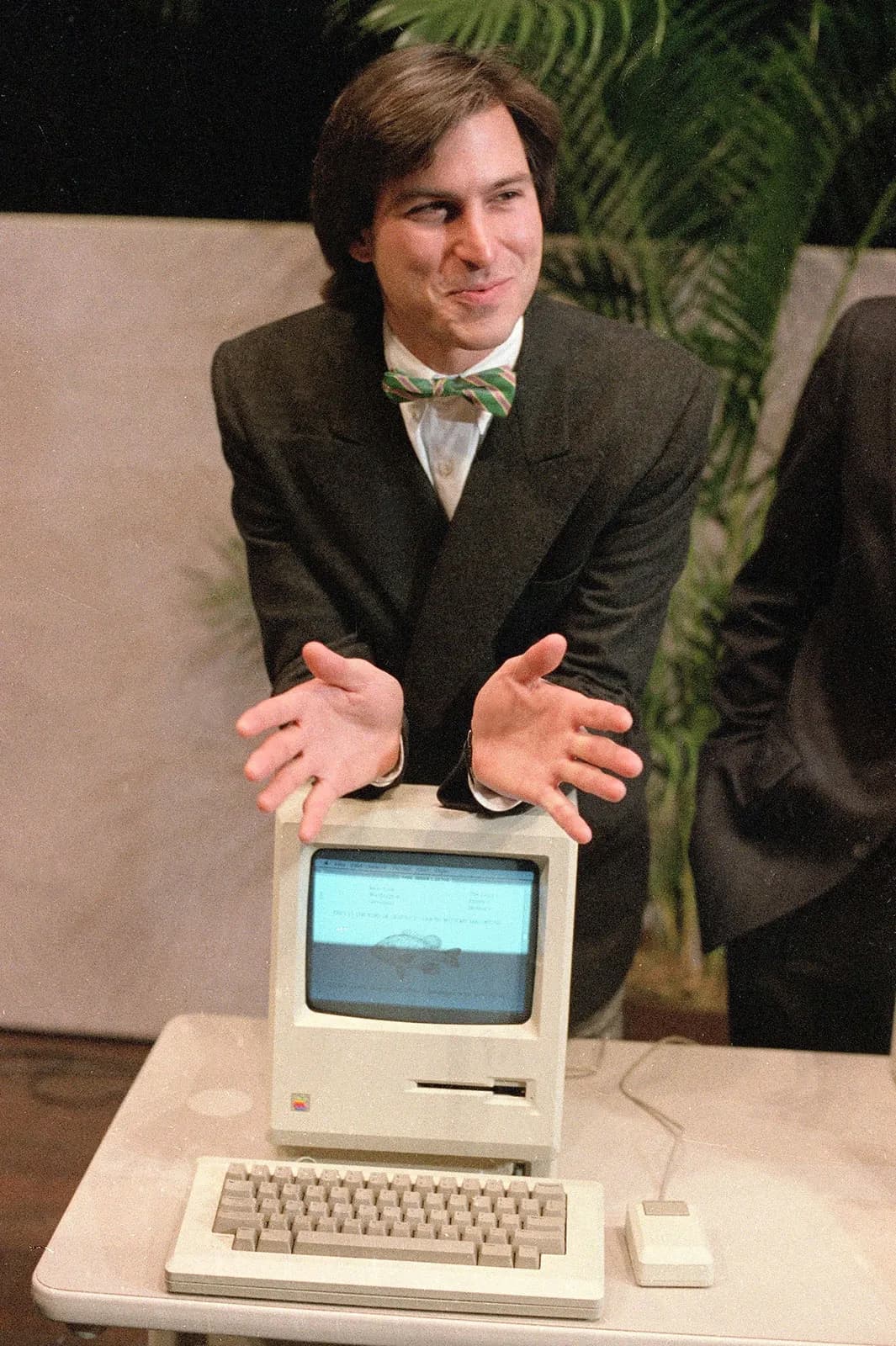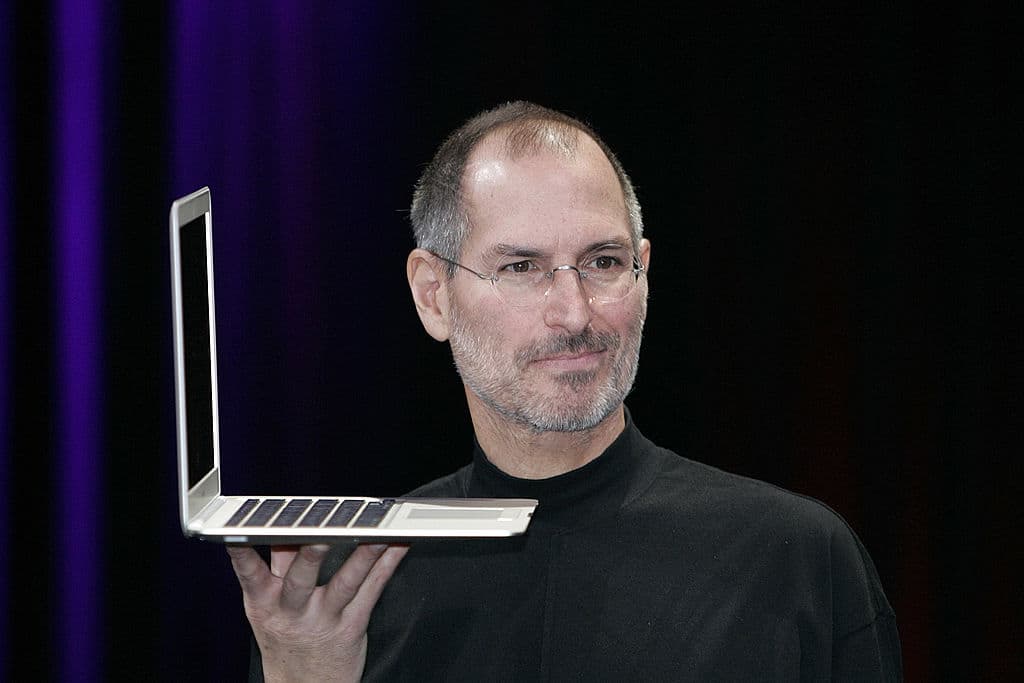 And finally, desirability is the best gauge to understand the strength of a brand. Venturi says this reflects the level of identification of the client persona with the brand persona. These two factors occur more easily when there is relevance, meaning a relevant brand can meet the needs and desires of its target audience, create a solid emotional connection with its customers and deliver on their expectations consistently over time. It can remain current and adapt to changing trends and preferences while staying true to its core values and identity. This connection sets a relevant brand apart from its competitors and allows it to build long-term customer relationships.
Being in touch with the consumers' needs and the global mood is critical. "Often what drives success is what drives decline". So if the formula of a brand identity stays the same, but the global signifiers change, there is a danger that a Brand will lose its way and fall into demise.
A successful fashion brand positioned for rapid growth should have a strong brand identity with a clear and distinctive formula that sets it apart from other brands; this could include a specific design aesthetic, a commitment to sustainability or ethical production practices, and offering innovative and unique products and designs while focusing on quality and functionality.
However, setting the creative groundwork is one-third of the battle. And while setting this precedence is paramount, a strong marketing strategy and brand presence, including a well-designed website, social media accounts with a solid following, and a cohesive brand message are part of the ongoing dynamic.
And then there are those emotional touchpoints. For example, providing excellent customer service and building strong customer relationships is more likely to lead to repeat business. In addition, a brand that can produce and distribute its products efficiently is more likely to meet demand and scale quickly in response to growth. These five brands have what it takes.
Effectiveness of a brand. Discover the unique aesthetics of the six brands that make them poised for Expansion.
Tory Burch
The darling of New York Fashion, Tory Burch, is a leading example of a Brand that has reinvented itself, its relevancy reaching a peak over the last three seasons. Known for accessibility, quality, craftsmanship, and attention to detail, the brand offers iconic American sportswear that appeals to many customers. In addition, the brand's commitment to sustainability and social responsibility also attracts consumers who prioritize ethical Fashion.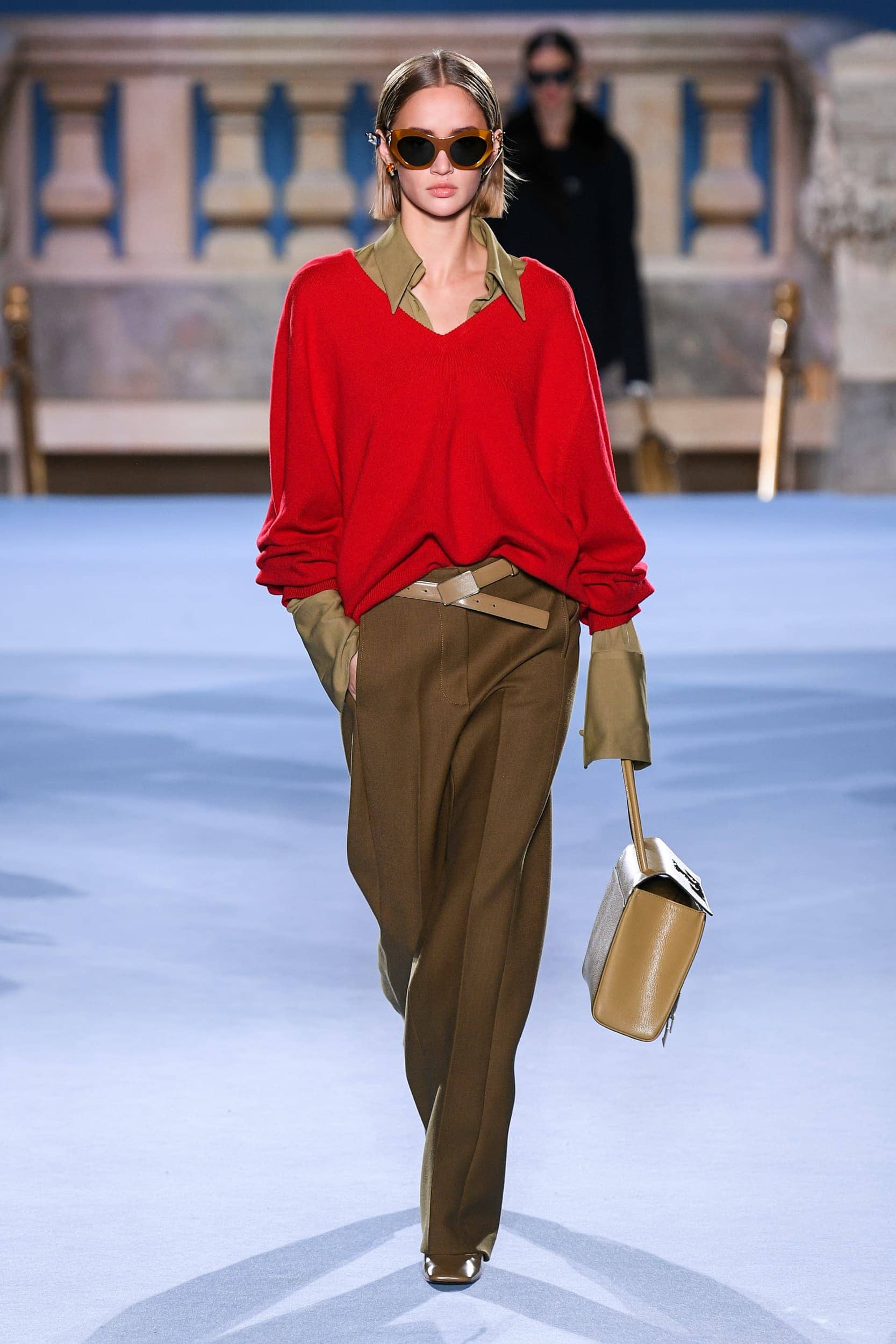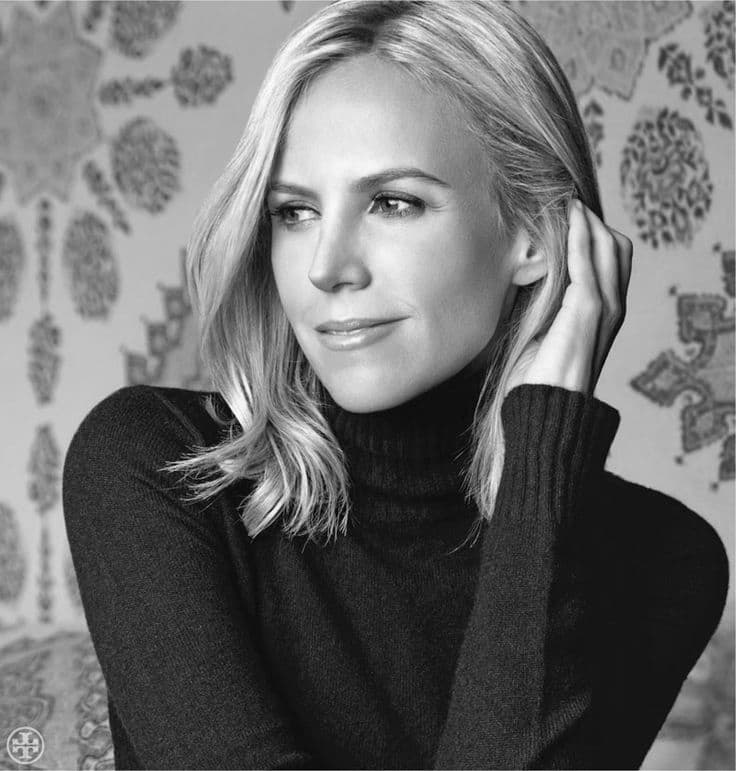 Tory Burch empowers women by offering unique signature looks that embrace the right trends but offer styling that compliments every woman's wardrobe and all with the relevant attributes to meet the demands of today's women. In addition, the brand supports women's economic empowerment through the Tory Burch Foundation, which has provided over $50 million in loans and support to women entrepreneurs and has reached over 10,000 women through its programs and all while involved in various initiatives and organizations, including sitting on the board of directors for the Council of Fashion Designers of America.
Yet it is essential to understand her triumphs as a brand are based on her core values; she understands her brand persona and couples it perfectly with her client persona. And her successes are also attributed to serving up what is required from a brand – it needs to be a part of the global community and give back humanly. As a result, Tory Burch has revolutionized what is viewed as a luxury in the fashion world, nationally and globally.
Victoria Beckham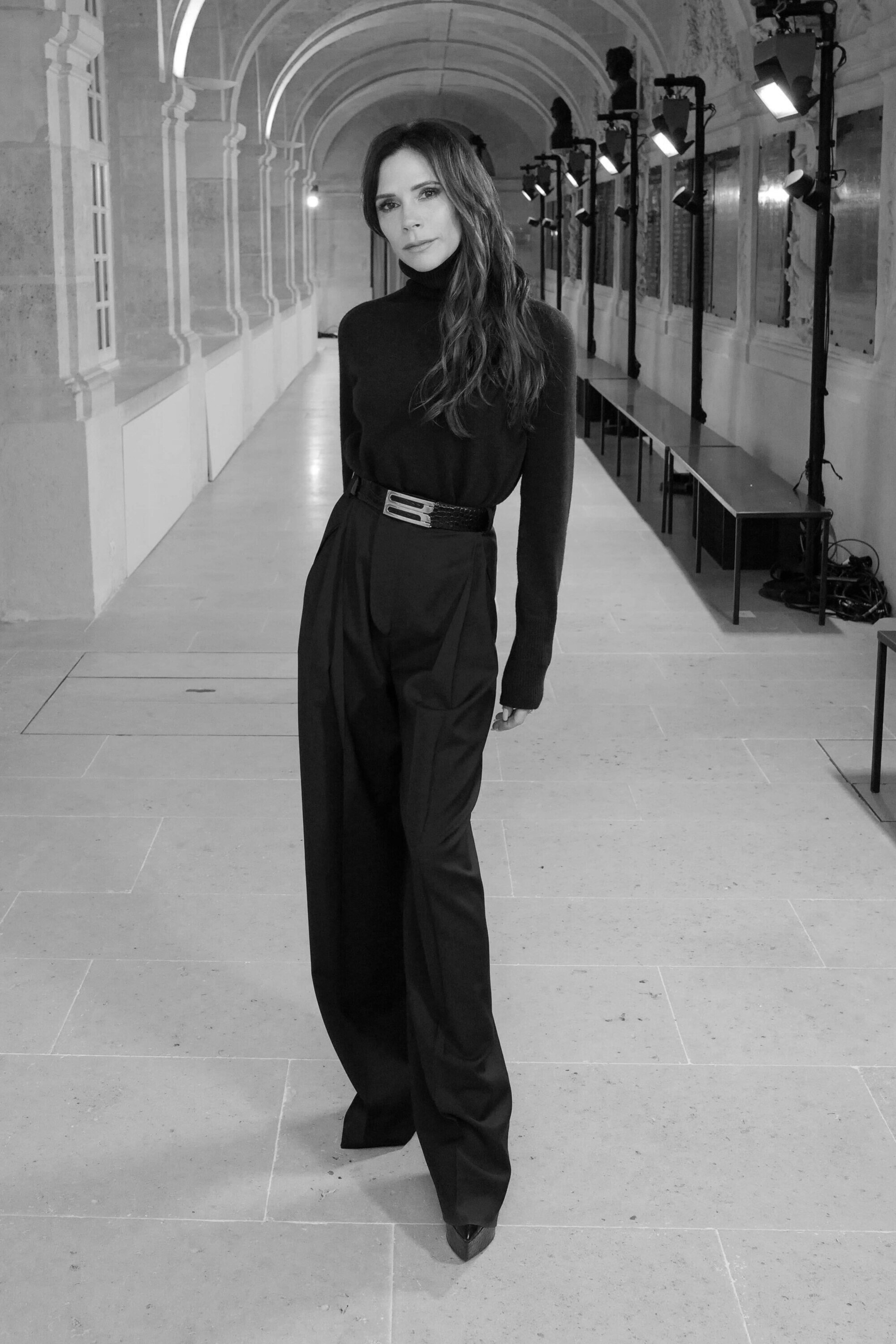 Victoria Beckham is a perfect example of a Brand that has aggressively fought against setbacks and won by focusing on core values. In 2017, it reported significant losses, with its parent company, Victoria Beckham Limited, having to receive a £30m bailout from Neo Investment Partners. In addition, the brand faced criticism for its high prices, and its diffusion line, Victoria, Victoria Beckham, struggled to find a clear identity in the market.
Beckham's turnaround began in Pre-Spring 2022. Based on the company's reflective analysis of the market, its brand, and its community, the company recognized a massive opportunity in the market for an affordable luxury brand. So, in a strategic move, she merged her luxury identity with her diffusion line while cutting prices by up to 40% without compromising the core values of desirability, quality, and contemporary aesthetic while remaining focused on creating beautiful and fashionable pieces that are true to her vision.
As a result of these focused efforts on accessibility, the brand has become profitable, with revenue rising 42% to 58 million pounds last year, with an expectation of more double-digit growth.
Other areas of the brand have also been re-evaluated, including a significant accessories drive with a relaunched footwear and leather goods and the beauty and skincare line, launched in 2019, expanding its footprint. In addition, it has refined its sourcing, supply chain, manufacturing, and distribution to ensure on-time deliveries, adding a finance team and upgrading the I.T. and digital planning systems for the day-to-day operation of the wholesale and retail businesses.
Beckham now presents her collections in Paris, and if her most recent A/W 2023 is anything to go by, Beckham is on the right path to a tremendously successful future.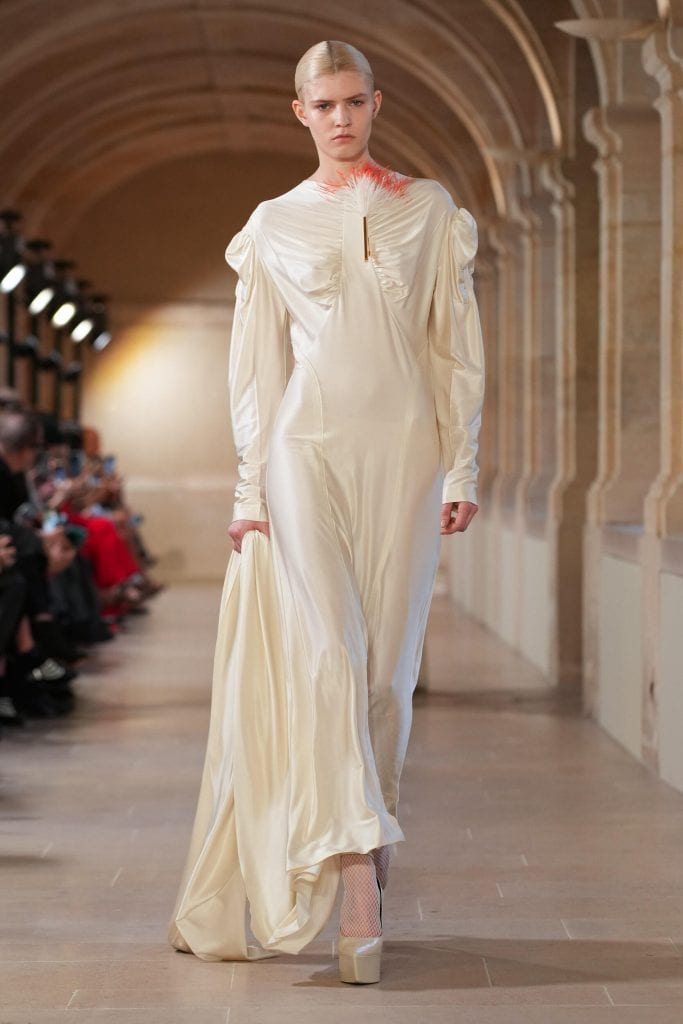 Ferragamo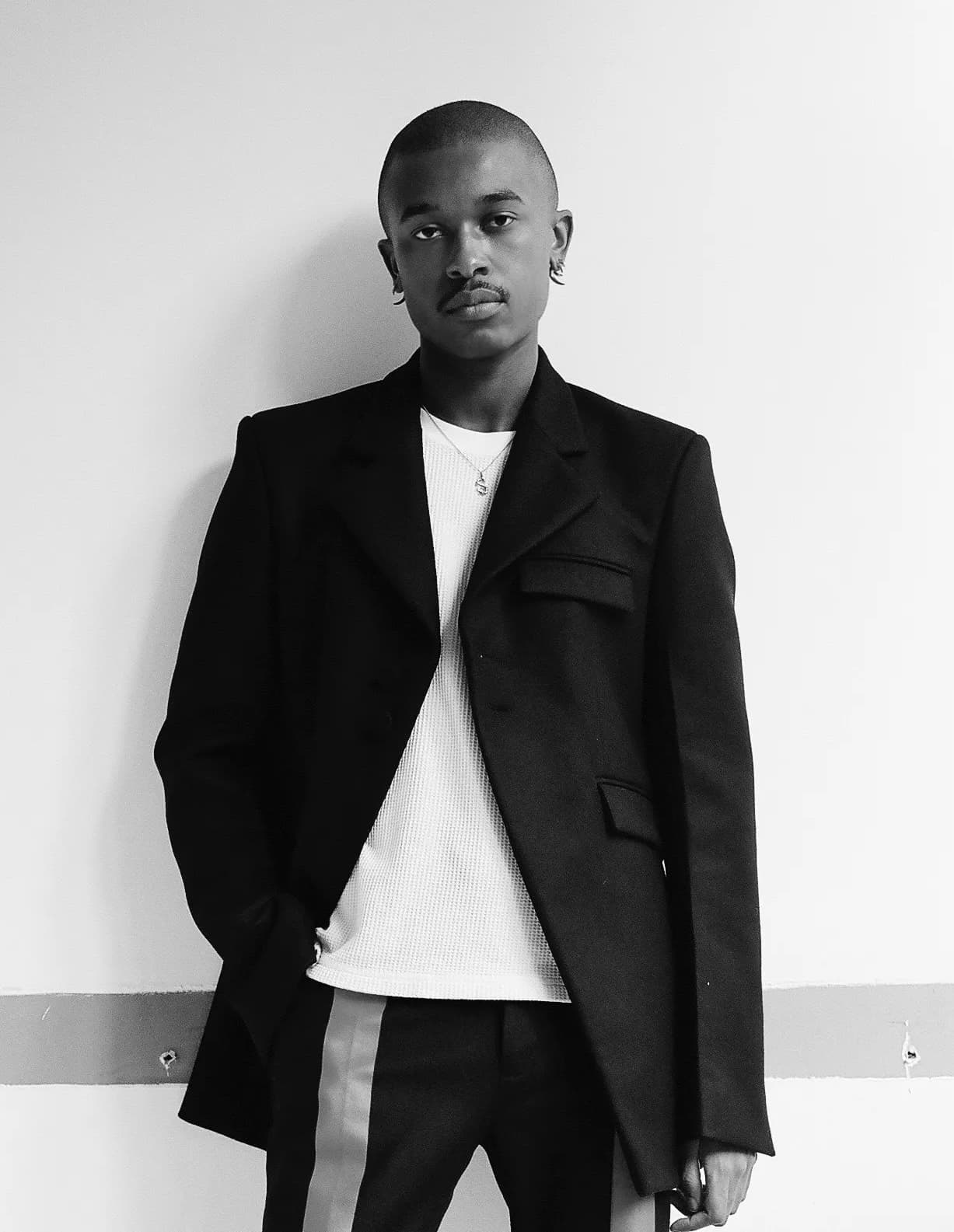 Ferragamo is a storied Italian Brand that has held a significant place in the hearts and minds of fashion enthusiasts for nearly a century. However, like many luxury brands, it has struggled. The Pandemic hurt sales in 2020, and revenue and profit fell in 2019. The brand was criticized for exploiting Italian factory workers and lacking diversity in its ads. Despite these challenges, the brand saw the opportunity to restructure, innovate, and adapt to the market.
The step towards renewed relevancy began with Marco Gobbetti's appointment as CEO, whose reputation for revitalizing companies came at the right time. The first phase was renaming Salvatore Ferragamo to Ferragamo and rebranding its logo with a deep red flagship colour. Next, Gobbetti hired Maximilian Davis as creative director. The British/Jamaican designer's S/S 23 and A/W 23 collections were commercial successes raising expectations and revitalizing Ferragamo's strategy of targeting younger consumers with a robust digital presence. As a result, revenue received a boost in the ready-to-wear category, which accounts for less than 20% of sales compared to over 80% for footwear and leather goods, reducing its dependence on one category.
Ferragamo was established on Poizon in July 2022, selling leather goods, shoes, and handbags. In addition, the brand launched graphics, videos, and live streams to engage and appeal to millennials and Gen Zers worldwide. Furthermore, it announced a strategic partnership with luxury e-commerce platform Farfetch to grow its digital business. Ferragamo's S/S 2023 show was also live-streamed on the Tmall flagship store, an official WeChat mini-program Weibo, with fashion bloggers and stars invited to watch the show offline and a media WeChat group sharing runway clips to maximize publicity.
Ferragamo's first-half fiscal year 2022 sales rose 20.3 percent to €630 million. So the brand's revival seems on track.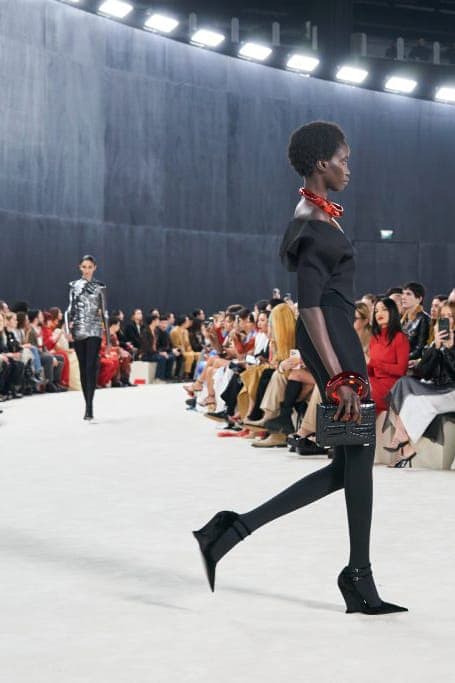 Khaite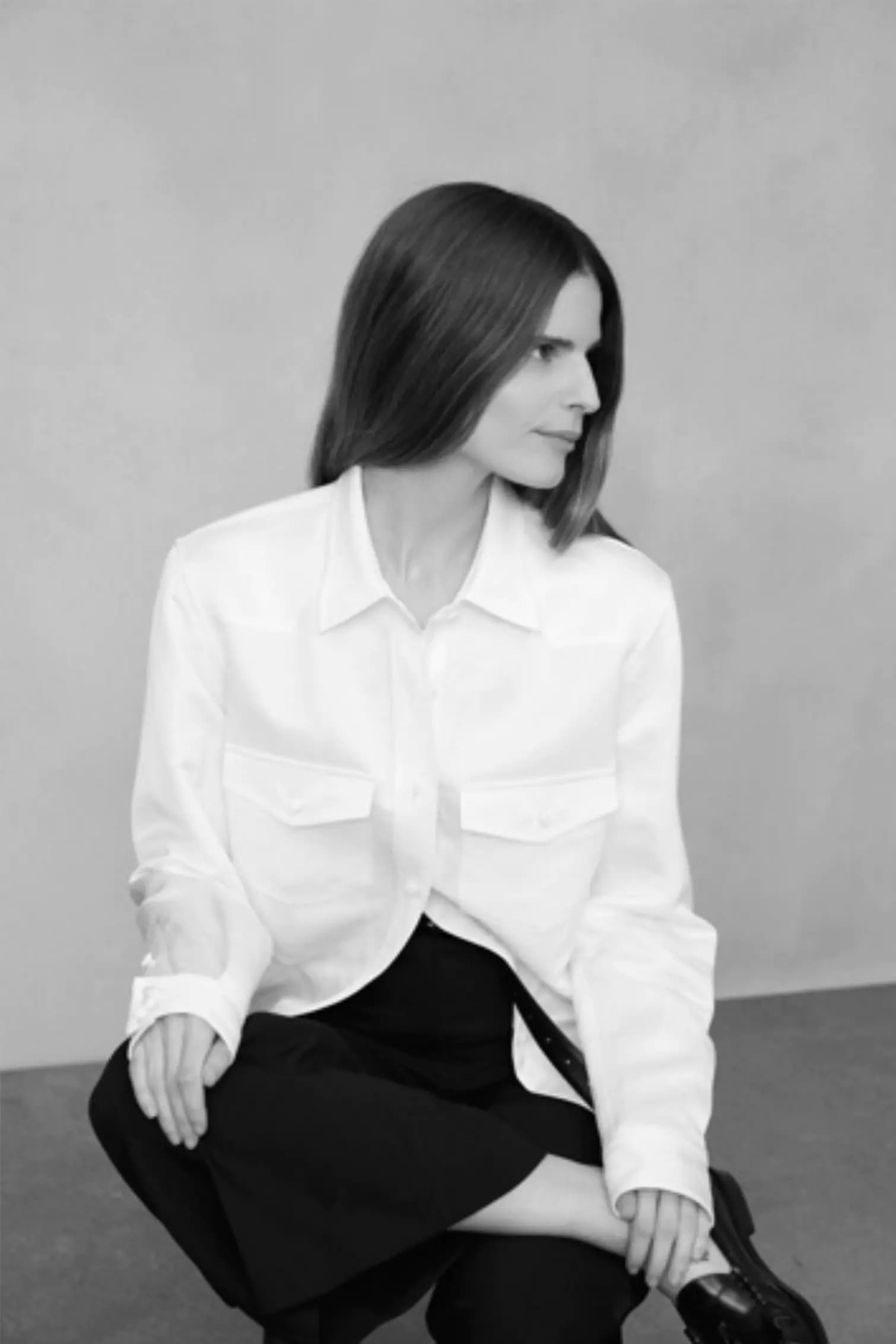 Catherine Holstein is a creative designer that has quietly been making stealthy inroads into an already saturated luxury market. The New York-based Khaite brand has achieved commercial and critical success, winning the prestigious American Womenswear Designer of the Year Award at the CFDAs last December. Founded in 2016, the brand became known for its cashmere sweaters, over-the-top silhouettes, and that viral moment when actress Katie Holmes caused a stir, photographed wearing a Khaite cashmere cardigan and revealing the matching cashmere bra underneath. The image quickly went viral, and searches for the $520 bra skyrocketed by 217% on Lyst. Although Khaite's creative director Catherine Holstein was pleased with the attention, she also understands the limitations of products that become too accessible; after all, that is the double-edged sword of Luxury products – the accessibility and the inaccessibility.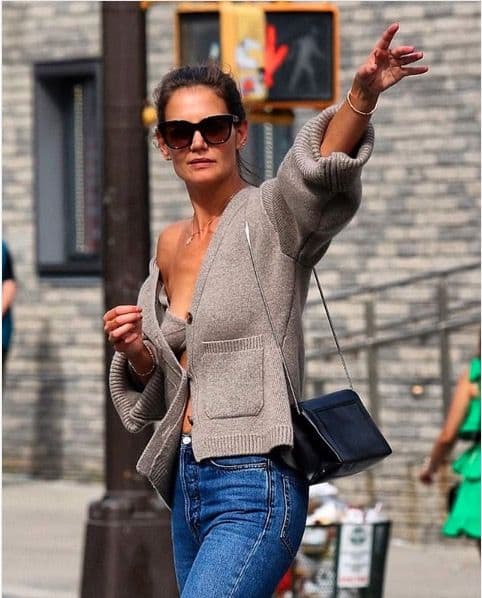 Over the short period, Holstein has endeavoured to redefine luxury fashion, offering everyday wear with luxurious details. The strategy is simple – understanding who you are by identifying that brand persona and the pillars that uphold it. She recognizes understanding what luxury is today also includes the convenience factor, and it's not just about the shipping convenience but the website's user experience. This effective strategy for her success began with focusing on e-commerce and direct-to-consumer operations by optimizing the website performance to enhance user experience. Holstein streamlined the search function to ensure fast and precise results and enabled customers to filter products by price and newness on every shopping page. The brand is also cautious about overexposure. Carefully choosing retail partners to ensure proper brand alignment regarding aesthetics and price point is critical. Holstein used F/W 23 as an opportunity to open her brand's first retail space in SoHo, staging the show as an intimate 100-person gathering. Her success is answering the modern consumer's needs and resonating with a new generation of shoppers who prefer quality over quantity. They want to see and experience an exclusive product with the price tag of longevity. And that is the beauty of Khaite's timeless products.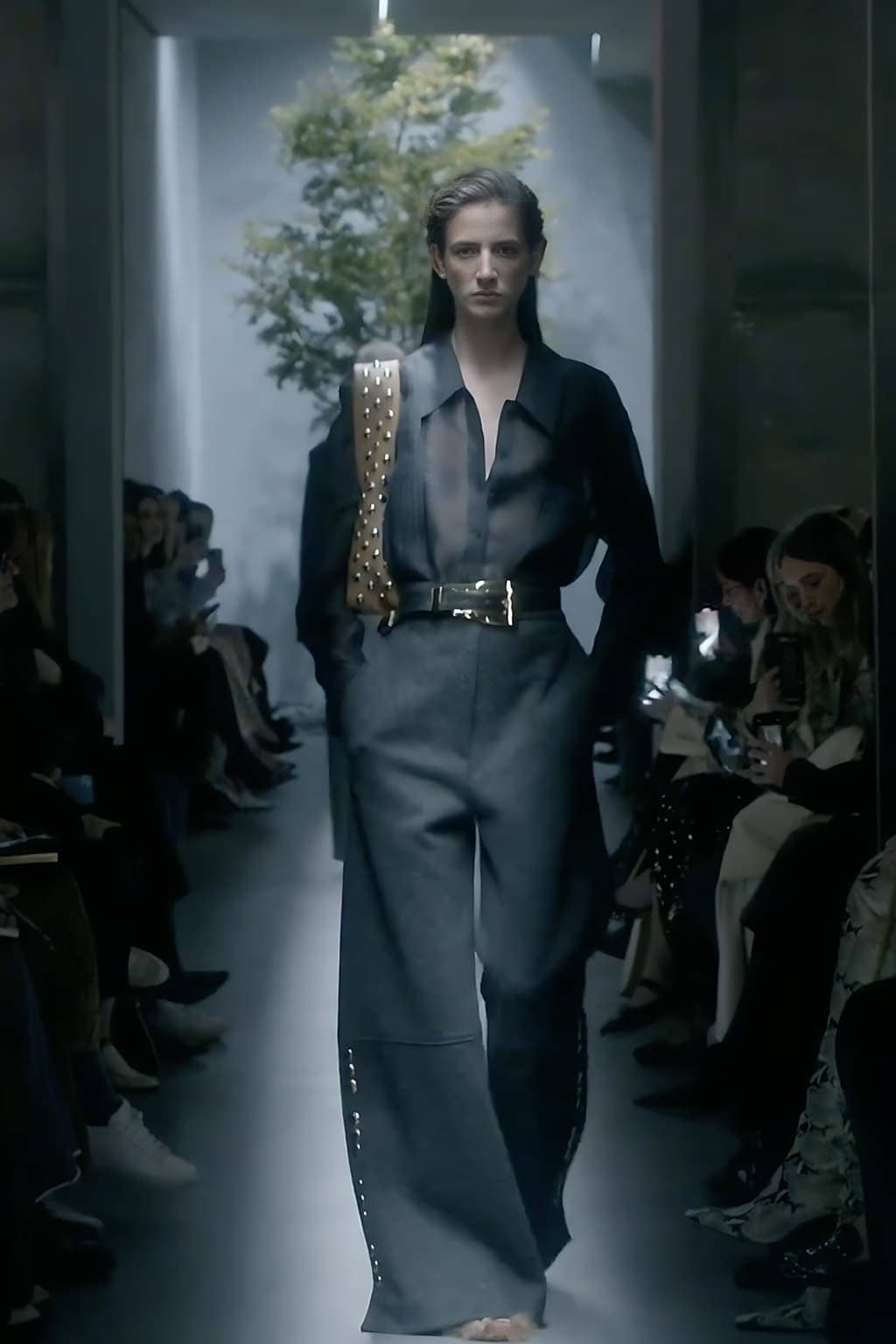 Courrèges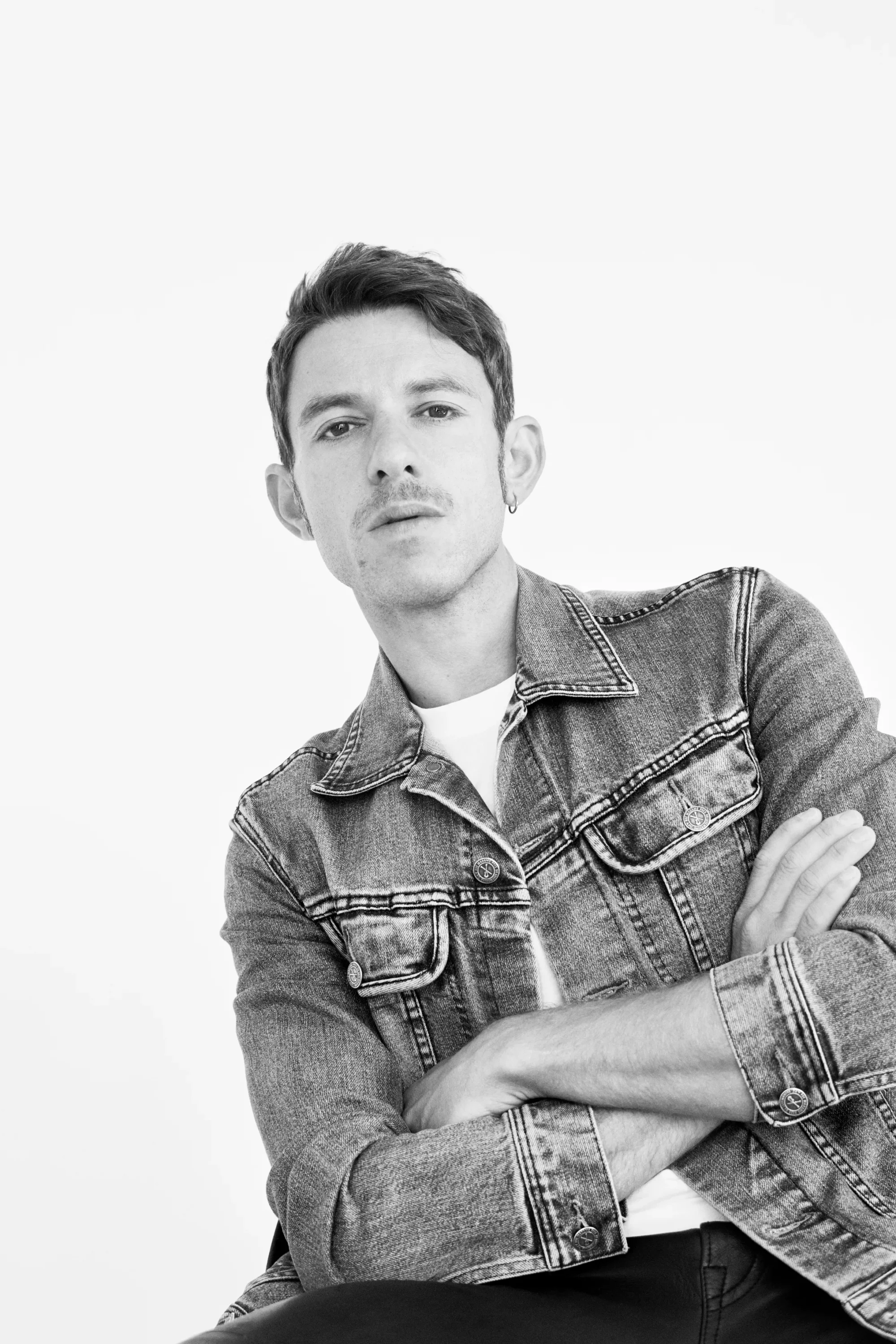 And finally, a brand that resonates with a youthful audience. Courrèges has undergone significant changes in recent years, including ownership and leadership changes.
Courrèges CEO Adrien Da Maia has been tasked with reviving the heritage house with a younger, more accessible approach. However, Da Maia has stuck to his mission to restore the house founded by André Courrèges and his wife Coqueline in 1961. To achieve this, he appointed Belgian designer Nicolas di Felice as artistic director in September 2020. Di Felice's first collection was presented in March 2021, followed by a pre-collection for SS22, featuring both menswear and womenswear.
Courrèges has embarked on a busy list of innovations to reach a younger audience. These include lowering prices, painting "courage" in the brand's font on white walls across Paris during the Pandemic, heavily marketing the logo on the show set, collection, and new campaign, renovating the historic boutique on Rue François 1er in Paris, opening a second store in the Marais district, revamping its website, and developing product categories including menswear, accessories, and fragrance. Handbags are also planned for future development. In addition, a collection of five new Eau de parfum scents, developed in-house, will reach stores in October.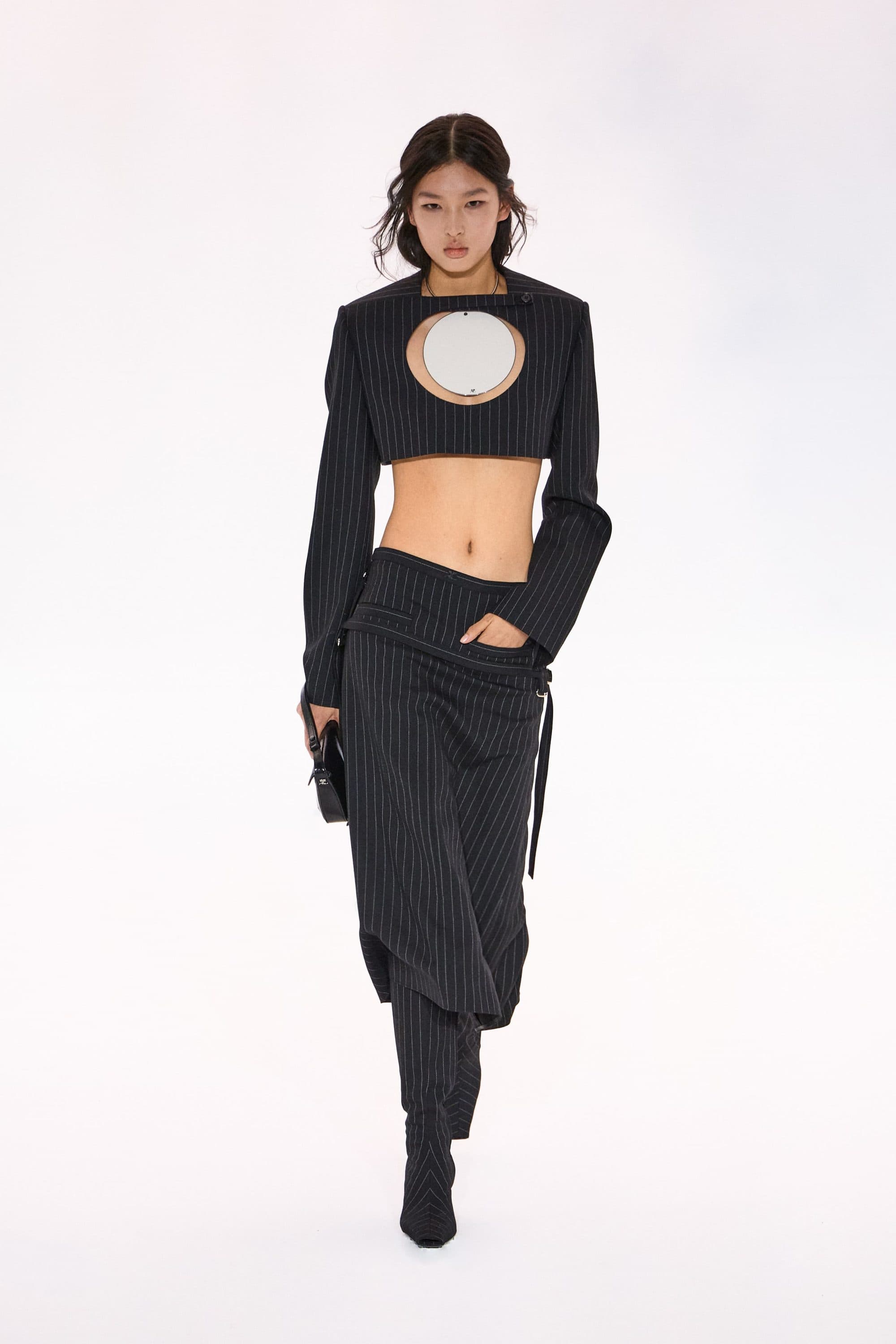 According to Launchmetrics, Courrèges's average monthly media impact value doubled from $953K in January/February 2021, when Di Felice held his first show, to $1.86 million after March 2021. In addition, the number of Instagram followers has grown 35 per cent from 126,565 in February 2021 to around 171,000. Courrèges remains a brand with a rich history and a distinct aesthetic. The rebirthed Courreges woman is sexy, unhindered, and with feminine attributes, which are very much in demand today. These factors combined could position Courrèges for success in 2023 and beyond.
Key Takeaway
A brand's essence is defined by its core values, requiring a strategic focus globally to create meaning and align perceptions with the intended message. Remember that aligning with the business model is imperative as it is the framework for generating value. At the same time, the archetype represents the target audience – both the brand and client persona should identify with the archetype. Finally, the creative direction sets the foundation for the brand, and effective communication brings it to life. The five brands' success is attributed to staying true to their persona, adapting and responding quickly to global messages, and maintaining a clear perspective.
---