---
Thom Browne has collaborated with Nordstrom VP of Designer RTW and New Concepts Sam Lobban to launch Concept 009, a capsule collection and corresponding ad campaign with photography by Luis Alberto Rodriguez. Full of cheeky slap-stick-like humor with various shenanigans played out by three adonis-like models, working out has never looked like so much fun.
The capsule collection Concept 009 offers dressed-up sportswear-inspired pieces that will be presented in custom locker room-style build-outs at key Nordstrom locations across the country including NYC, Seattle, Miami, Los Angeles, Costa Mesa, Chicago, Dallas and Vancouver. Cleverly collaborating with an upscale retailer to manifest Concept 009 as a pop-up like experience, Thom Brown smartly leverages the idea of sporty sheik to create the unique experience of a store within a store.
I have to say, I feel like collaborations are getting a little overdone, and the only times I ever even entertain the idea of collaboration is if it's something that's really interesting to me—and I think, in turn, interesting to the customer. So, for me it stands out in that it really is not a traditional collaboration; it's a collaboration at a level that is a lot more intellectual and not purely commercial. The approach to this collaboration is done well and intelligently. It really elevates the collections within Nordstrom stores.

— Thom Browne
Kudos to the ad campaign's art direction by Thom Browne and photography by Luis Alberto Rodriguez, which strikes just the right note of silliness and sexiness…not an easy mix, but the best of both worlds when it works as well as this. If exercise was always this good-looking and chock-full of fun, we might never leave the gym!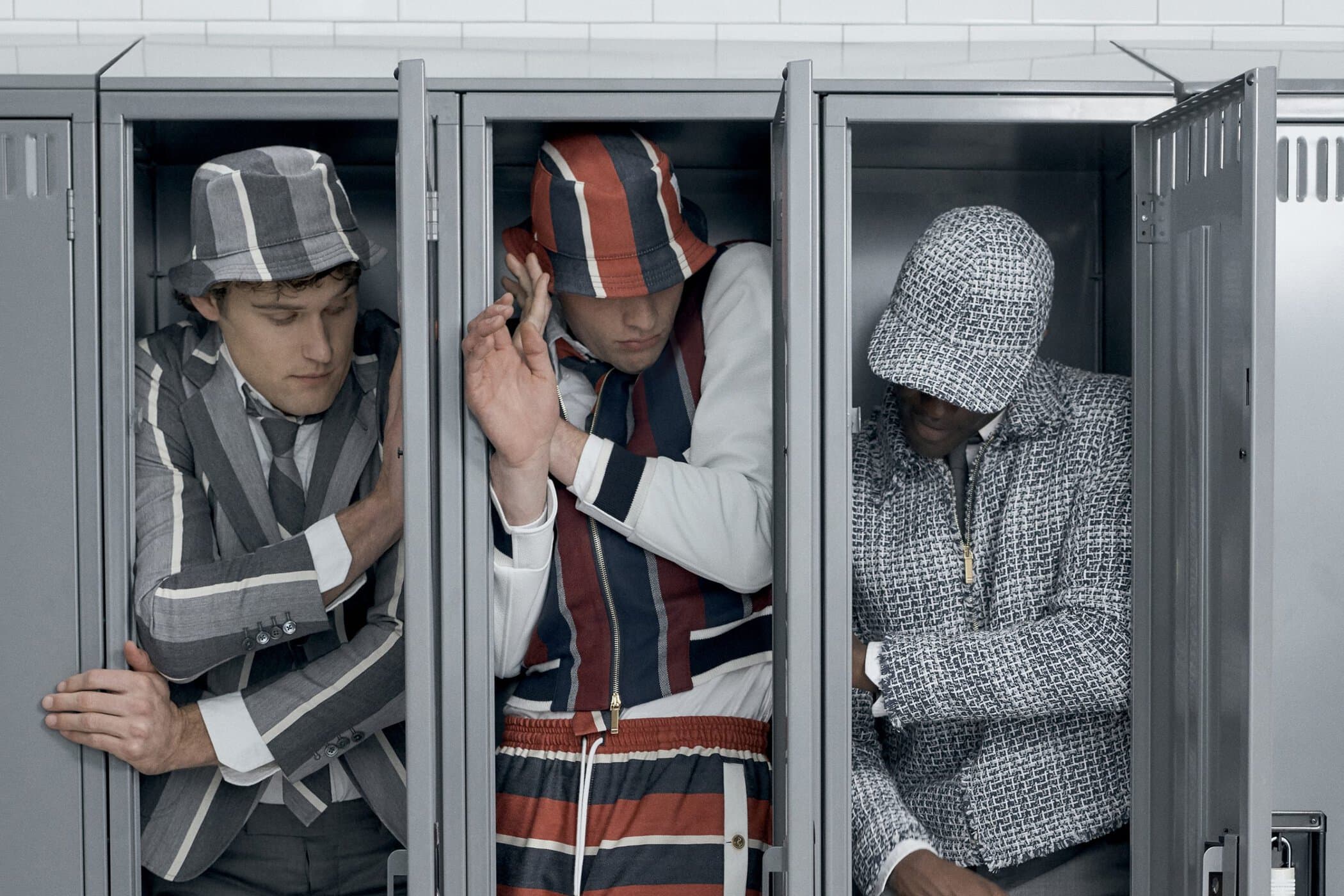 Thom Browne Creative Director | Thom Browne
Photographer | Luis Alberto Rodriguez
Stylist | Ian Bradley
---