---
Mark the date! Thom Browne's first ad campaign has arrived to announce the designer's made-to-measure service for women in the shape of a campaign that marries form, function, wit, and wink!
The move is the first as Browne has been sidestepping the traditional route of campaigns since founding his eponymous label, opting to let his shows do the talking. And let's face it, those shows echo with one of fashion's most distinctive voices that drown out the drama of many an ad campaign so why rush it.
However, if you've been paying attention, Browne, oversized bird men, and architectural marvels from Philip Johnson's glass house in New Canaan to the block-long steps of the James A. Farley's Manhattan Post Office have all played a role in the designer's tiptoe into marketing communication over the past few years. While not necessarily campaigns per se, these editorial-like stories have provided fodder for the designer's social channels and website. All have a thread of humor married with the power of space, which is the case in the design's first women's tailoring campaign shot at New York's Lincoln Center.
Photographer Thomas Lohr captures models Grace Bol, Larissa Hoffman, Aida Blue, and Sarah Abney as a fab-four of business irreverents who brown-bag it. It is here and with the convertible that Brown drives his narrative into fresh territory for the house, lifestyle. The 'wink' element of the campaign, especially the brown bag moment, plays well to the designer's strengths and fills a void of sophisticated wit that no other designer has managed to capture without being campy or crass.
The Impression welcomes Browne to fashion's other runway, and dare we say, the one we believe leaves more of a lasting impression than seasonal shows. Fortunately for Browne, the media expense barriers aren't what they once were as his own channels can push out his vision coupled with a few key players. And fortunately for us, Browne has the patience, fortitude, and vision to have the confidence to 'wink.' That confidence must come from his power suit.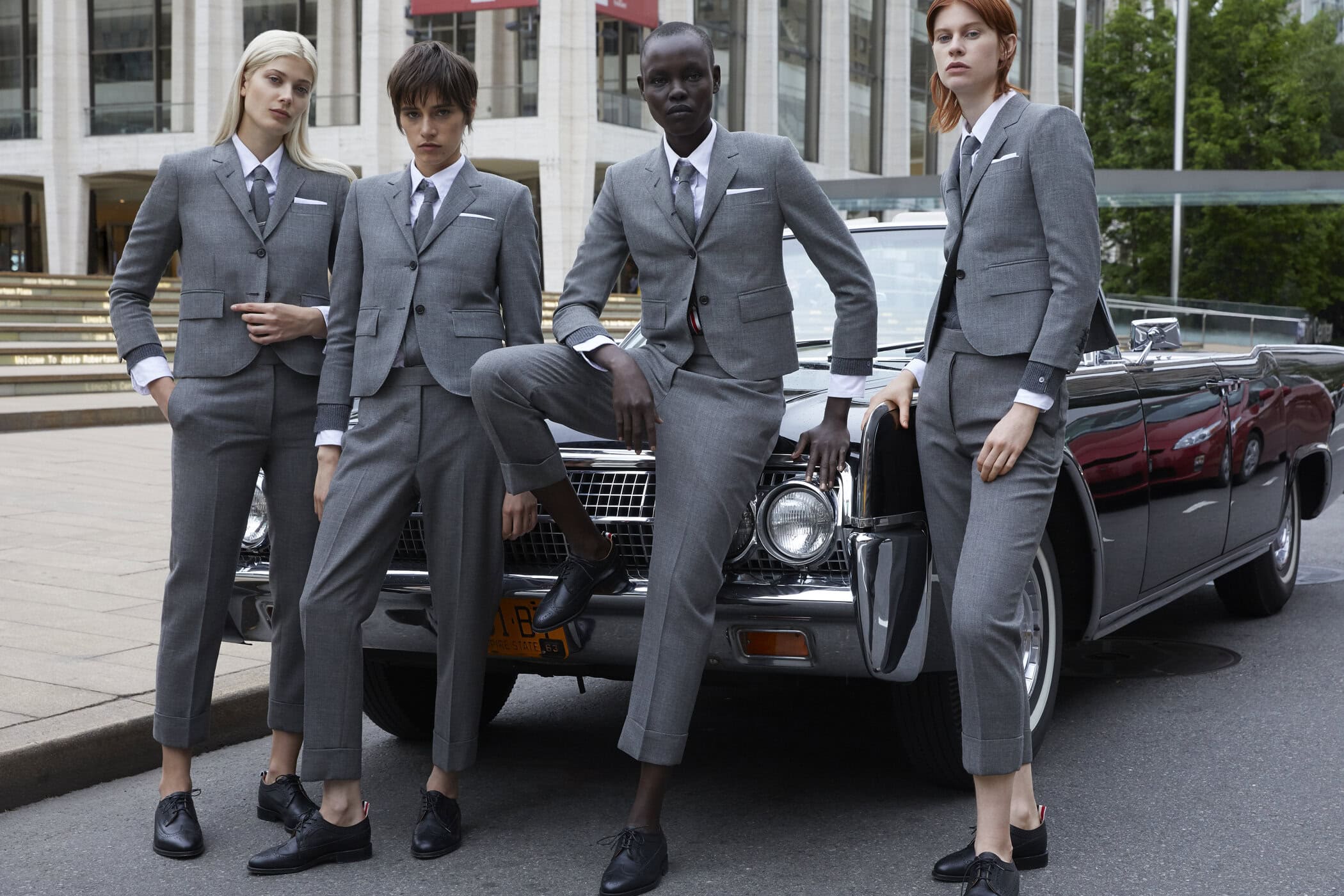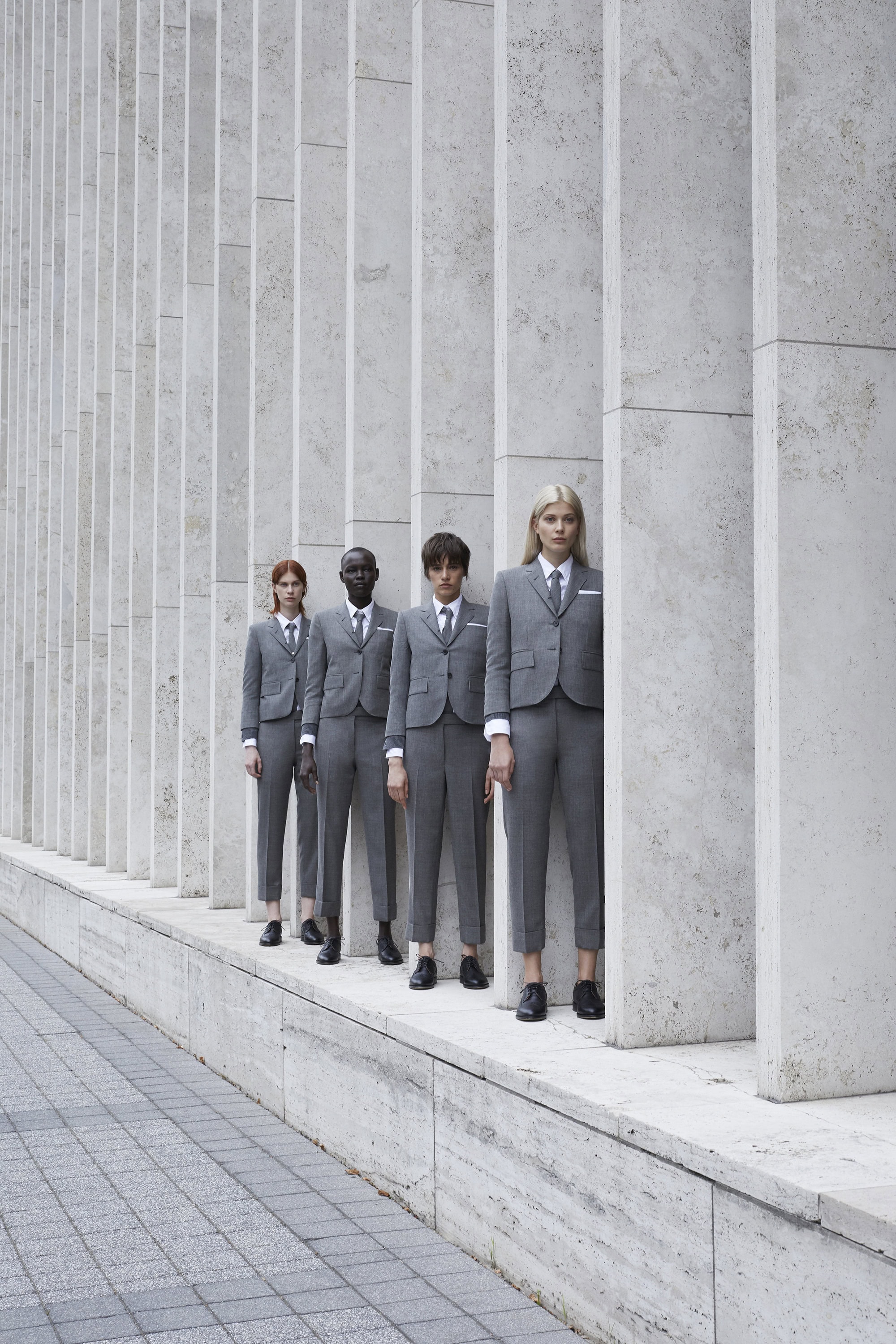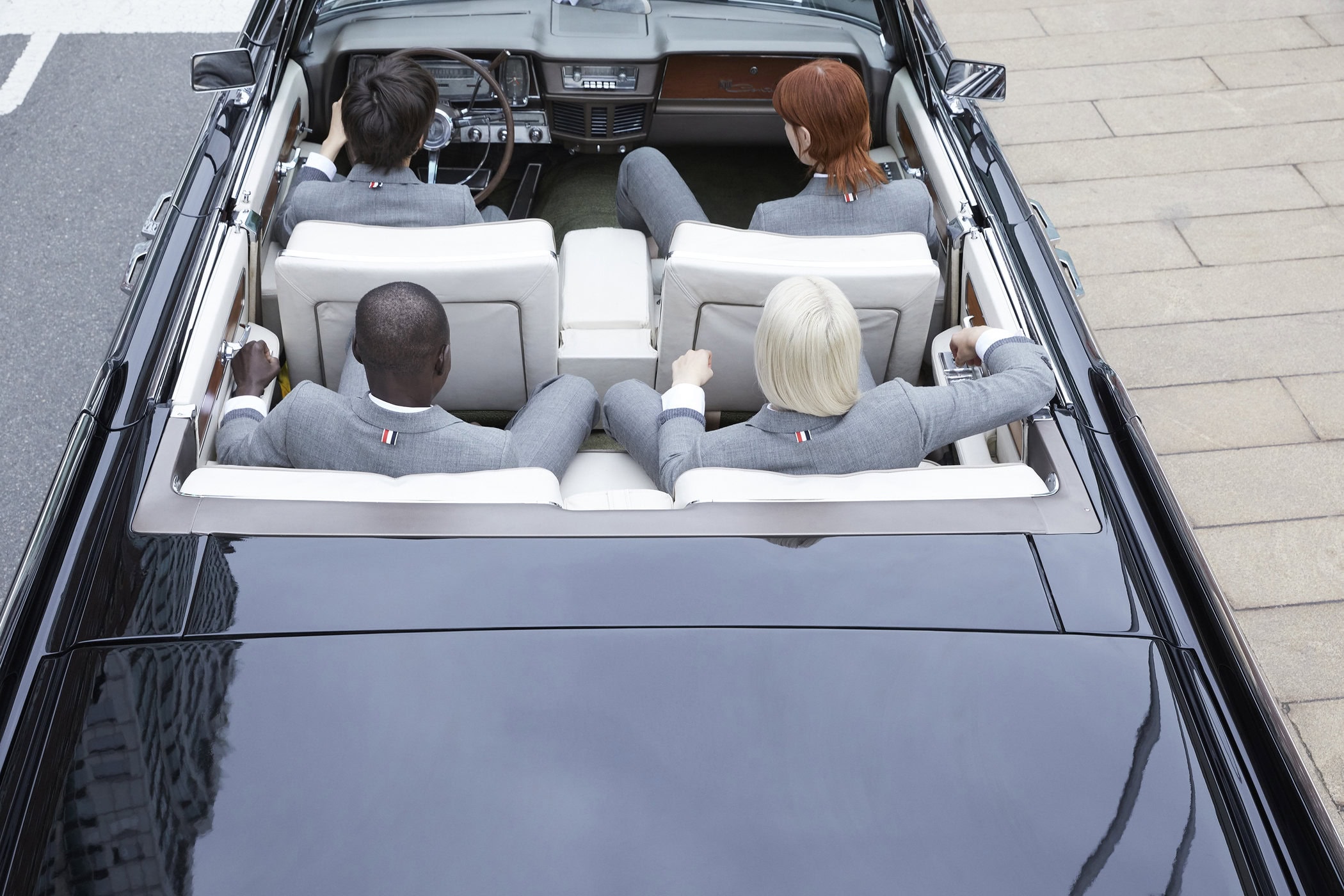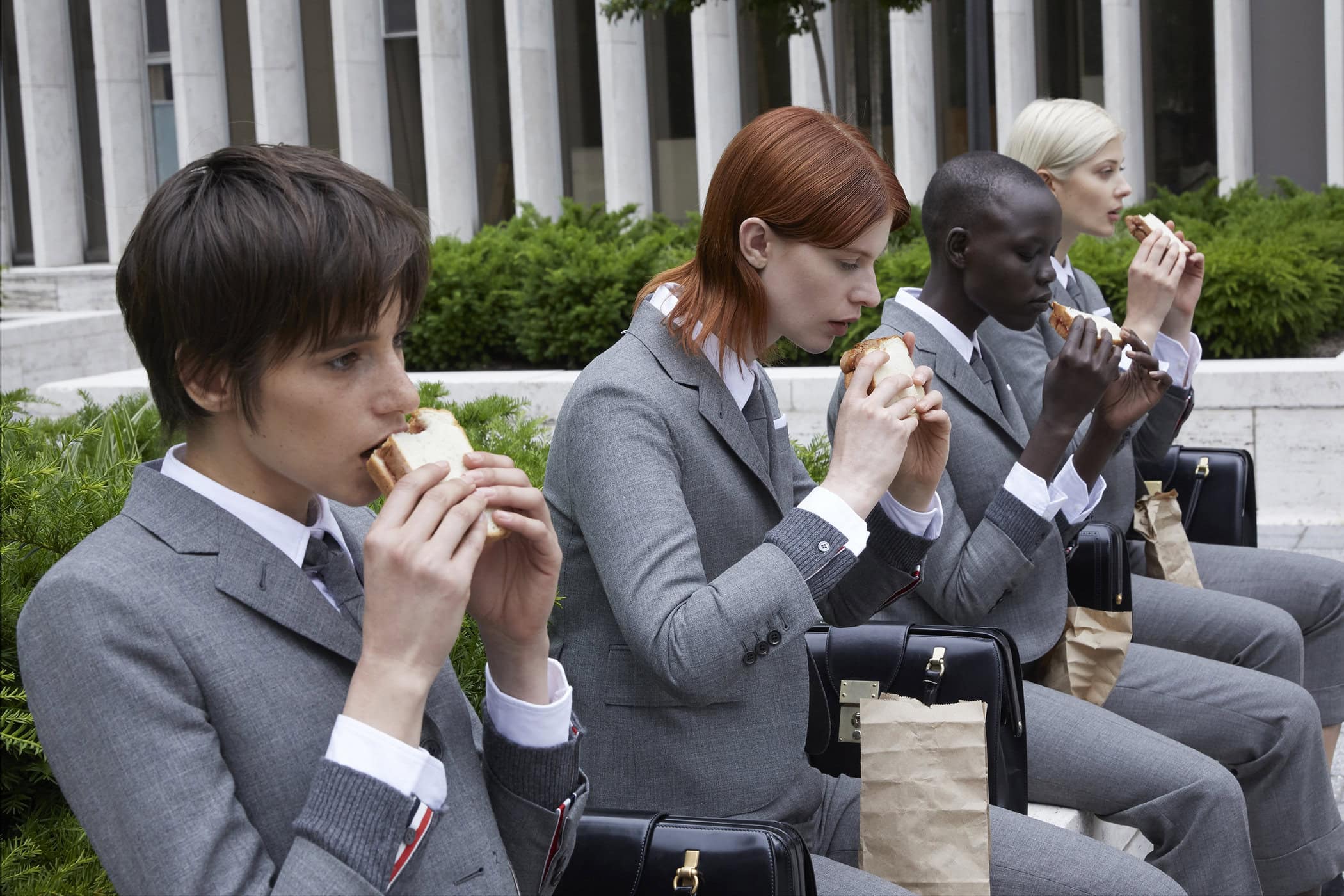 Thom Browne Creative Director | Thom Browne
Photographer | Thomas Lohr
Models | Grace Bol, Larissa Hoffman, Aida Blue, & Sarah Abney
Location | Lincoln Center, NYC


---