Review of Thom Browne Spring 2021 Ad Campaign by Photographer Jorge Perez Ortiz with Talent Frenkie De Jong, Konrad de la Fuente, Marc Andre ter-Stegen, Miralem Pjanic, Ricard "Riqui" Puig, and Samuel Umtiti
Thom Browne and FC Barcelona continue their partnership with a new capsule and campaign for Spring 2021. Photographed by Jorge Perez Ortiz, the campaign features members of the iconic football club looking spiffy and doing what they do best in Thom Browne's designs.
On paper, the partnership feels a bit out of nowhere – a designer from New York, who usually shows in Paris, working with a Spanish soccer team – but when we see it in action, all the pieces come together. Browne's cardigans and polo shirts channel a vintage sporting-club vibe, while the rugby shorts and socks really show off the players' money makers (their legs!).
Ortiz's photographs and film energetically capture the players' athleticism and teamwork as a few of them hit the pitch for a casual practice under the Catalan sun. Through the film, their graceful movements are buoyed up by the elegant lilting of a string quartet.
With a harmonious blend of athleticism and easy sophistication, the campaign feels like a perfect team effort to welcome the fun and togetherness of summer.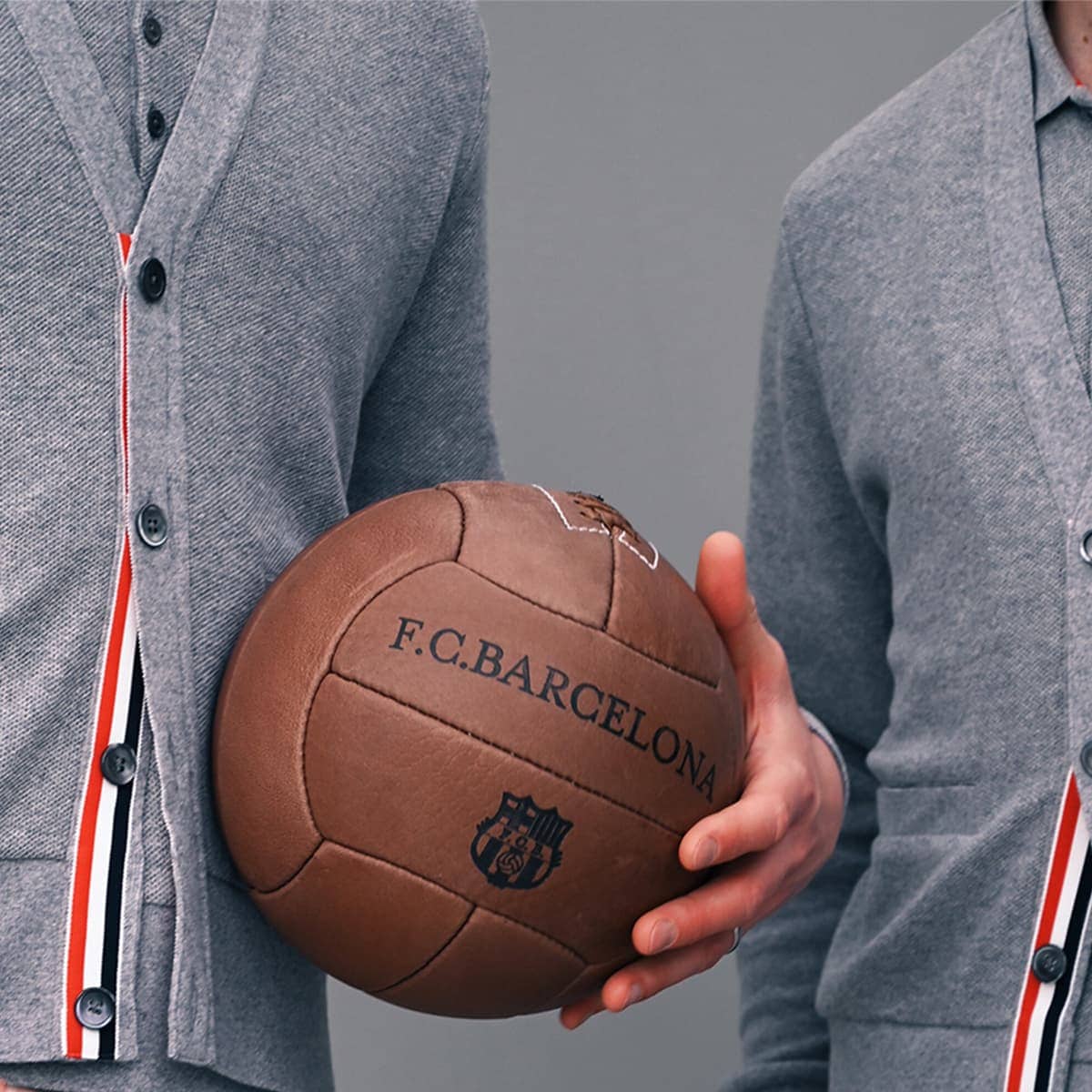 Thom Browne Creative Director | Thom Browne
Photographer | Jorge Perez Ortiz
Talent | Frenkie De Jong, Konrad de la Fuente, Marc Andre ter-Stegen, Miralem Pjanic, Ricard "Riqui" Puig, and Samuel Umtiti
---