The Change In The Designer's Schedule Is A Show Of Support For His Partner Andrew Bolton, And For American Fashion Design
Thom Browne has announced that he will show his collection at New York Fashion Week in September. While Browne usually shows in Paris, the decision was made as a show of support for his partner, Andrew Bolton. As curator in chief of the Metropolitan Museum of Art's Costume Institute, Bolton is leading an upcoming exhibition at the Met which will focus on American fashion.
The exhibition, called "In America: A Lexicon of Fashion," will serve to celebrate the Costume Institute's 75th anniversary, and will explore the modern vocabulary of American fashion. It will also coincide with New York Fashion Week, which runs September 8th through the 12th.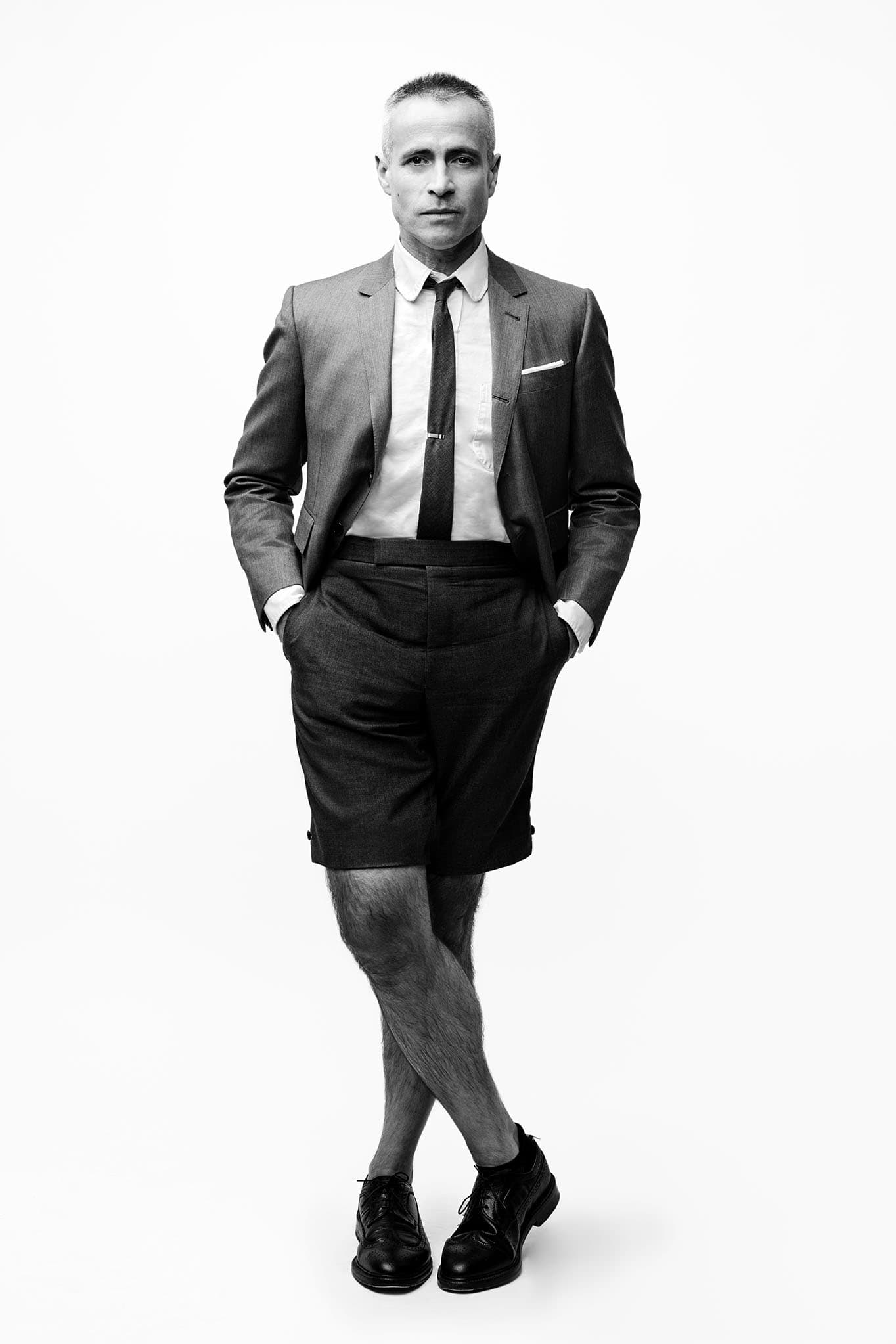 It was important for me to come back to New York to show my collection in celebration and in support of Andrew's show at the Met. Being an American designer, this was the perfect reason to bring my collection back to New York. The September collection and Andrew's exhibit will show the world the true talent that exists here in American fashion.

– Thom Browne
One of America's most innovative and visionary modern designers, Browne has for the last five years found a warm reception for his provocative ideas in Paris, whose runway season leads the pack in terms of technical skill and forward-thinking. While Browne has yet to share any details as to what his brief return home will entail, we can be sure that he will bring some of his best work yet, and show the fashion world all that American design has to offer.
---