Longevity in fashion often intertwines with a timeless allure and subtle sophistication, allowing designs to transcend mere seasonal trends. This essence of thoughtful femininity in the SS24 collections gently permeates through the delicate embrace of purely and, simply put, feminine clothes. It highlights designers' creative endeavors to display clothes for reality's sake. Organza, lace, pastels, slim fits, careful constructions – sexy and feminine without being subversive – attributes firmly felt across the SS24 runways. Details were key, with soft draping caressing the body and cutouts so acutely proportioned to be subtle yet feminine and sexy. Delicate draping, meticulously proportioned cutouts, and subtle, body-skimming silhouettes underscore the theme, marrying gentle exposure with dignified modesty.
Khaite unfurls a palette of voluminous silk blouses and sheer organza dresses in New York. At the same time, at Carolina Herrera, under the creative directorship of Wes Gordon, the brand revisits its roots with a provocative twist on occasion wear, juxtaposing sheer white tulle and black lace midi skirts with a standout lilac lace bra top and coordinating skirt. Tove delivers a collection that eloquently speaks of streamlined, slinky, and sultry with its fluid, backless satin gowns and lace paneling, presenting romantic pieces inviting women to embody their authentic selves gracefully.
Giada's Gabriele Colangelo, an unsung creative hero of the fashion world, brought forth a collection echoing utter femininity with sheer overlays juxtaposed delightfully against subtly draped materials, which swathed protectively and seductively around the female form.
Meanwhile, Kim Jones for Fendi meticulously crafted a collection to generate impact through nuance, where knitwear blouses, cardigans, skirts, and dresses became architectural canvases, intertwined to create striking forms from traditional elements; the use of paper-like, shiny-finish linen, particularly in a distinctive canary yellow, evoked memories of a Lagerfeld collection from 24 years prior, illustrating the timelessness embedded in thoughtfully feminine pieces.
Carolina Herrera's Wes Gordon envisioned pieces, such as a lilac lace bra top and matching skirt, which marry the playful with the sophisticated, offering several inches of bare midriff to tease the eye cautiously.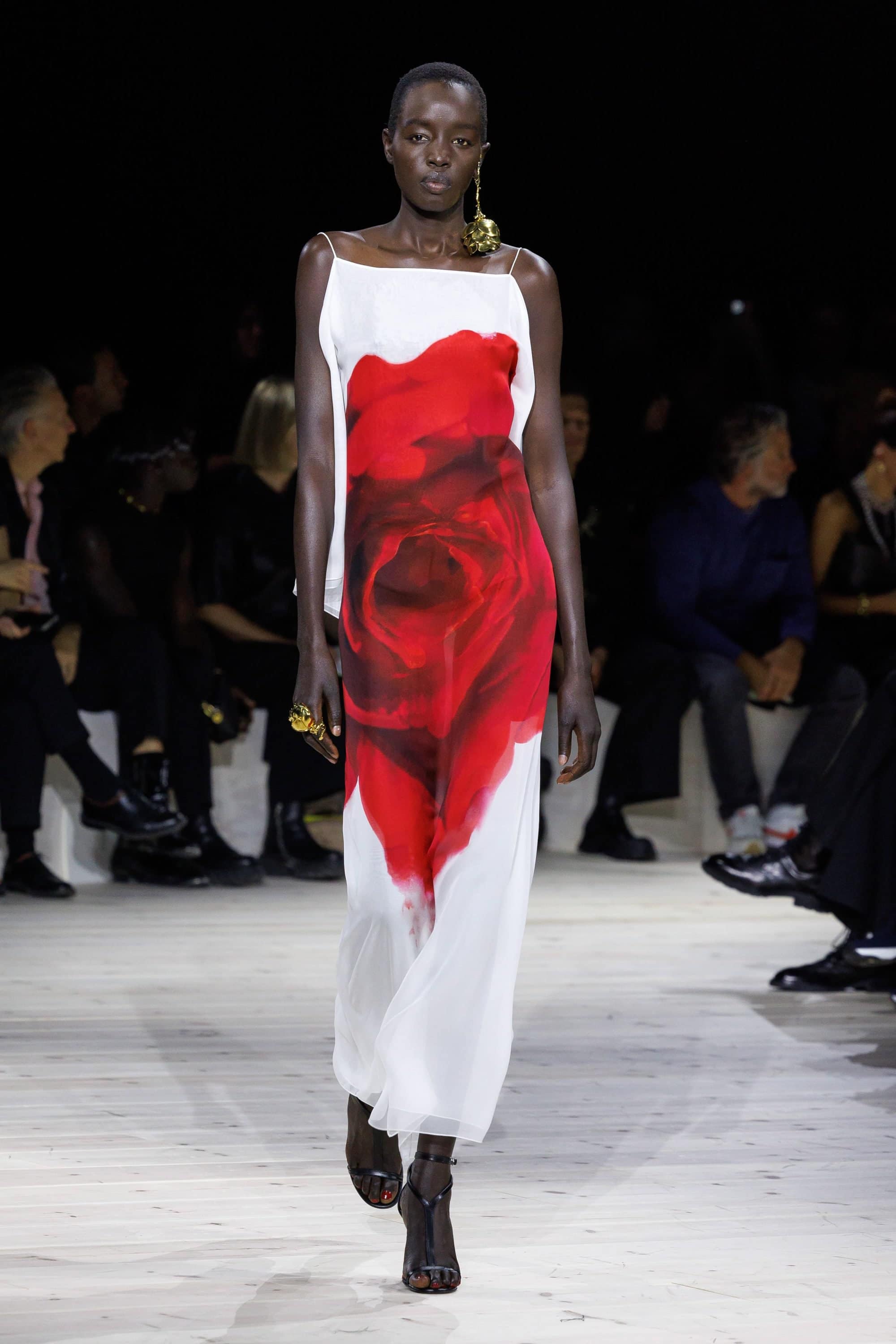 With a reputation as a designer for the thoughtful woman, Gabriella Hearst tailors an elegant pantsuit with responsibly sourced or deadstock materials, showcasing it with a white button-down and an exaggerated pointy collar, encapsulating an effortlessly chic and ethically conscious aesthetic. At Chloe, Gabriela Hearst unveils a collection that marries sustainability with sophistication, utilizing drawings of poppies, orchids, and calla lilies as a foundation, resulting in dresses with spiraling ruffled knit and draped suede. Khaite, on the other hand, takes us through a conversation between hard and soft, where billowy silk blouses and pin-tucked organza dresses stand juxtaposed against motorcycle jackets and precision tailoring.
Jil Sander by Lucie and Luke Meier move through elongated lines and modern knitting technology to fuse comfort with contemporary corporate wear. However, the knit dresses with clingy ribbed bodices that bloomed into fuller skirts beneath the waist signaled a thoughtful evolution toward demure celebration.
In this celebration of femininity, designers presented a dimension where delicate aesthetics, subtle sensuality, and tangible comfort harmoniously converge, paving a path where the lines between the feminine, the romantic, and the pragmatically beautiful are thoughtfully blurred, discreetly unveiling the form beneath in an ode to an effortlessly sexy yet beautifully understated elegance.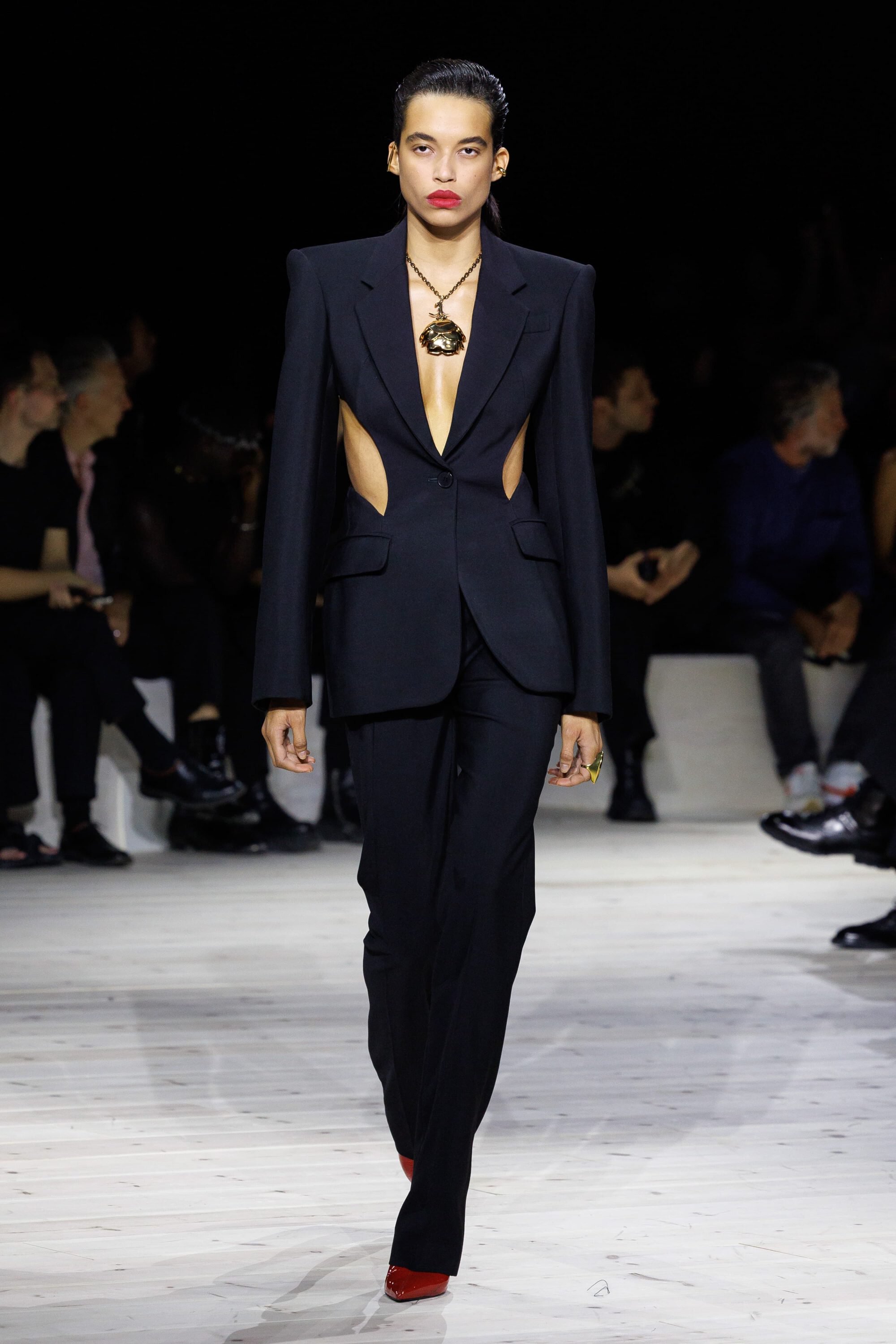 ---