Creating depth through artistic collaborations will create a storied and elevated way for brands to differentiate themselves in an ever-burgeoning market. Three ways to integrate with culture to grow sales today
By Lizzy Bowring
Art and fashion have been intimately linked for centuries. The idea of collaborations is certainly not new; the wealthy bourgeois has long funded both artists and museums to preserve culture. Artists, writers, and architects would not have been able to continue without funding. Consider the Medici family who ruled Florence from 1434 to 1737, passionate patrons of artists, architects, and scholars, sponsoring masters like Leonardo da Vinci, Michelangelo, and Sandro Botticelli. Under their rule, Florence flourished as a center of learning and the arts. As we weave in and out of history, we can find several examples that are born of the relationship between Art and fashion. Without funding, many artists and designers would be unable to continue their work.
By working together, fashion and Art can help break down cultural barriers and promote understanding, tolerance, and inclusivity while maintaining creativity and accessibility.
But it is not just about the commitment to the arts as we have just read; there begs the question, what do these collaborations mean? Is there a monetary value attached to this, and what is the end use?
The Medici Approach
There is no question that Art has become a strategic tool for luxury brands.
In this age where consumers are ever more discerning, it is increasingly essential for brands to forge meaningful associations with the art world. Not only does this help to create an air of authenticity and creativity, but it also allows brands to tap into the growing trend for experiential marketing. By partnering with artists and art organizations, brands can provide consumers with unique and memorable experiences that stay with them long after the event has ended. And by systematically collecting Art, brands can maintain high visibility and prestige.
As a result, private collections and museums have become increasingly popular among European fashion houses. Brands such as Prada, Louis Vuitton, Cartier, and Fendi have established such museums for contemporary Art or partnered with artisanal bodies to commission original artwork. Fondazione Prada, Cartier Foundation for Contemporary Art, and Fondation d'entreprise Hermès, host residencies for contemporary artists, exhibiting the likes of Kazuna Taguchi, Damien Hirst, and Jeff Koons. Add in a section about how this creates an opportunity for marketing.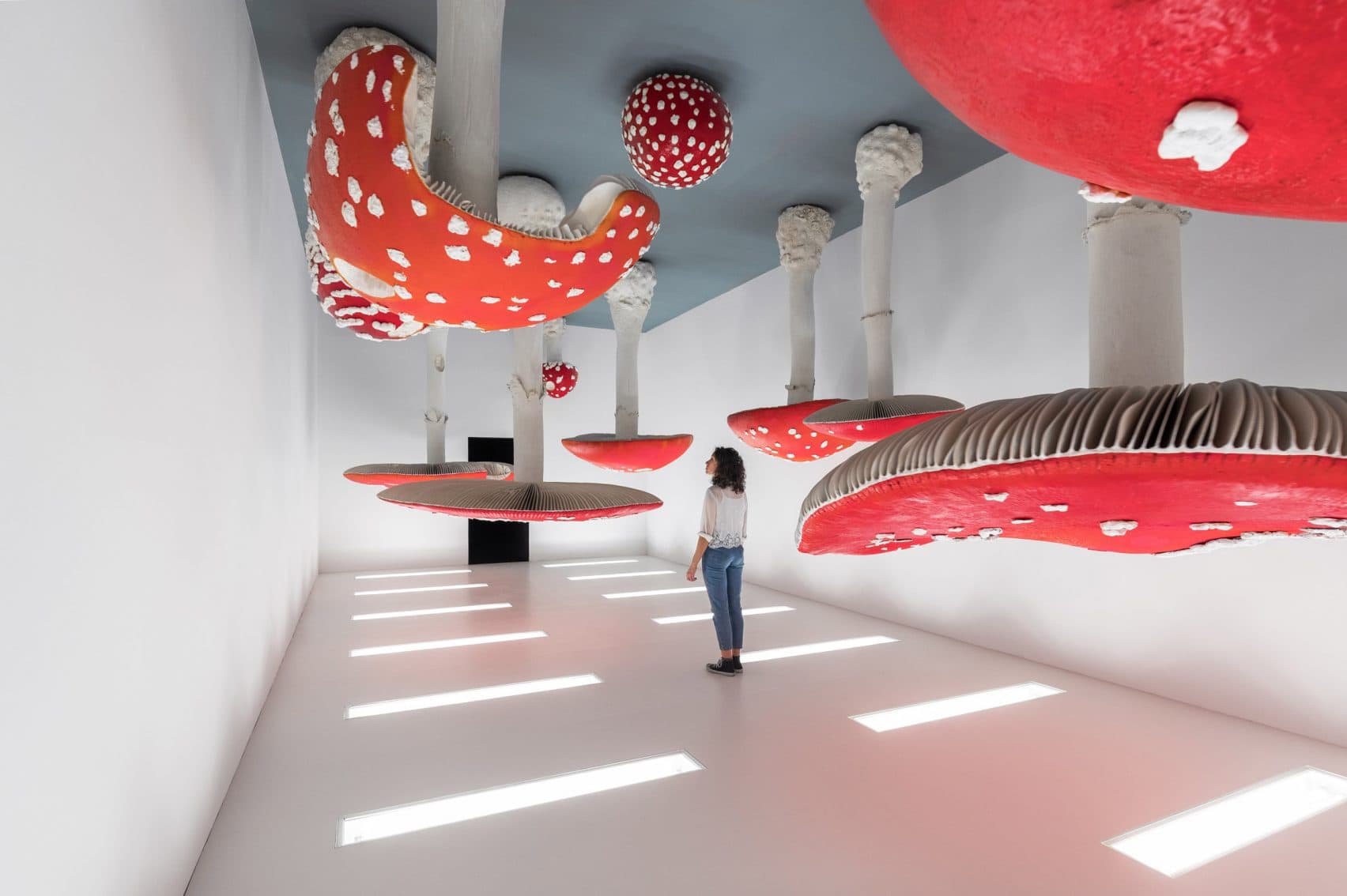 Or, for a slightly different approach, consider the Met Gala, one of the most anticipated events on the New York City social calendar. It first started as a charity event created by publicist Eleanor Lambert to raise funds for the then-newly founded Costume Institute. The event took a cultural shift when Diana Vreeland was tapped as a consultant for the Costume Institute, changing the venue of the Met Gala to the Metropolitan Museum of Art and adding gala themes. Themed galas began in 1973 with "The World of Marc Bohan" and have since included topics such as "CHANEL," "Schiaparelli and Prada: Impossible Conversations,", "Rei Kawakubo/Commes des Garçons: The Art of In-Between."
and last year's theme which is a two-part Costume Institute exhibition. The first, In America: A Lexicon of Fashion, and the second, In America: An Anthology of Fashion.
Andrew Bolton is a British museum curator and current Head Curator of the Metropolitan Museum of Art's Costume Institute in New York City and is "fashion's most influential storyteller". It is his idea of "shifting the paradigm of fashion" that bore the fruit of the Met gala's theme: In America: An Anthology of Fashion. In a two-part series, the exhibition explores the usually overlooked backbone of US design. Across 13 American period rooms in the museum, the exhibit tells the stories of the anonymous and unsung heroes of US fashion. These stories reflect the evolution of American style and explore the work of individual tailors, dress-makers, and designers. While some of the names will be familiar to students of fashion, others will be less so. However, all of the stories contribute to a greater understanding of US fashion and its place in history. The exhibit is a fascinating look at an often-overlooked aspect of American culture.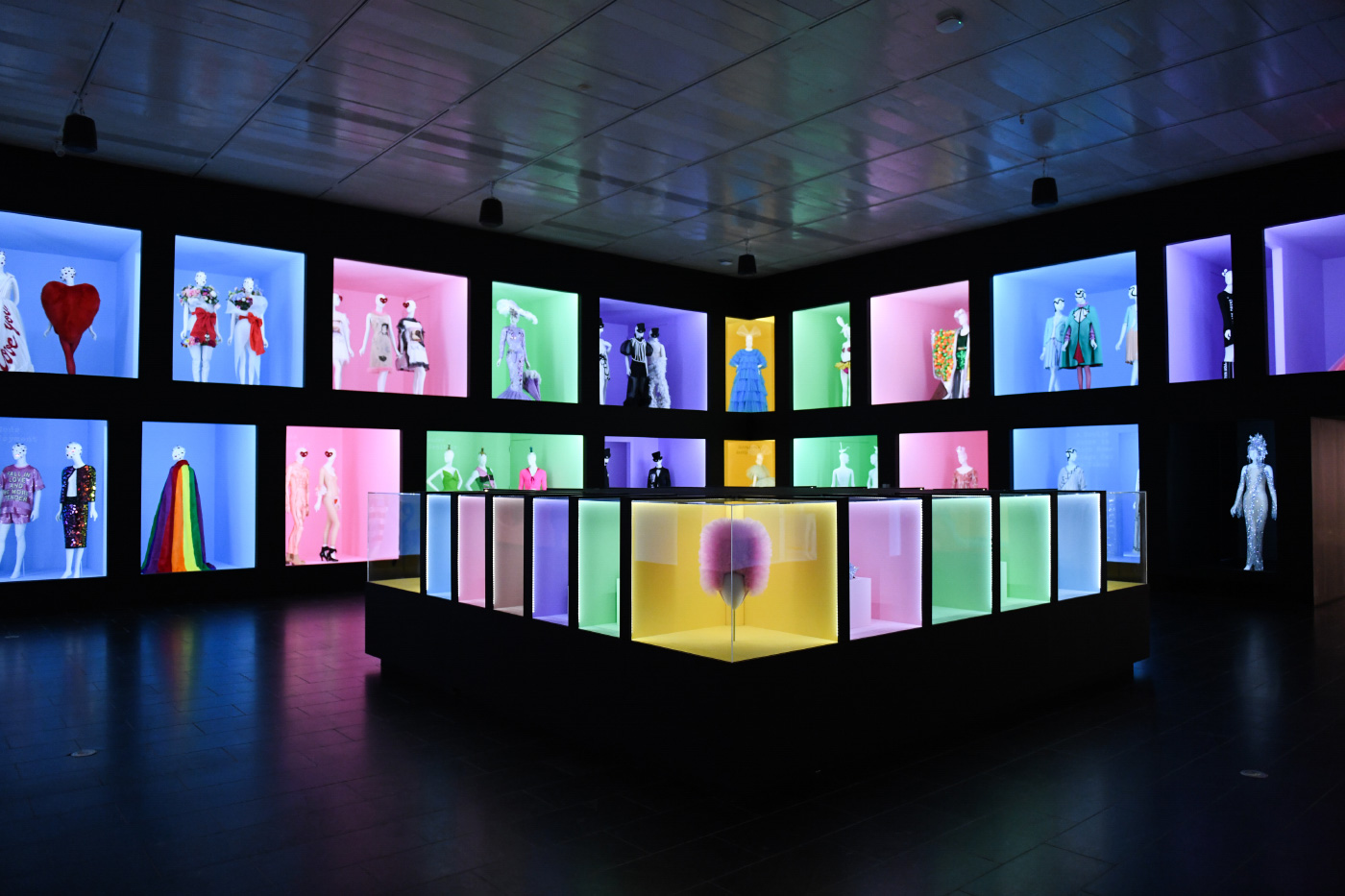 Iris Van Herpen at the Met Gala. Known for her futuristic designs, is a rare creator who dives deep into her designs, collaborating with other artisans to create the otherworldly designs that she presents. At this year's at Met Gala, the designer created four gowns worn by Dove Cameron, Teyana Taylor, Winnie Harlow and Fredrik Robertsson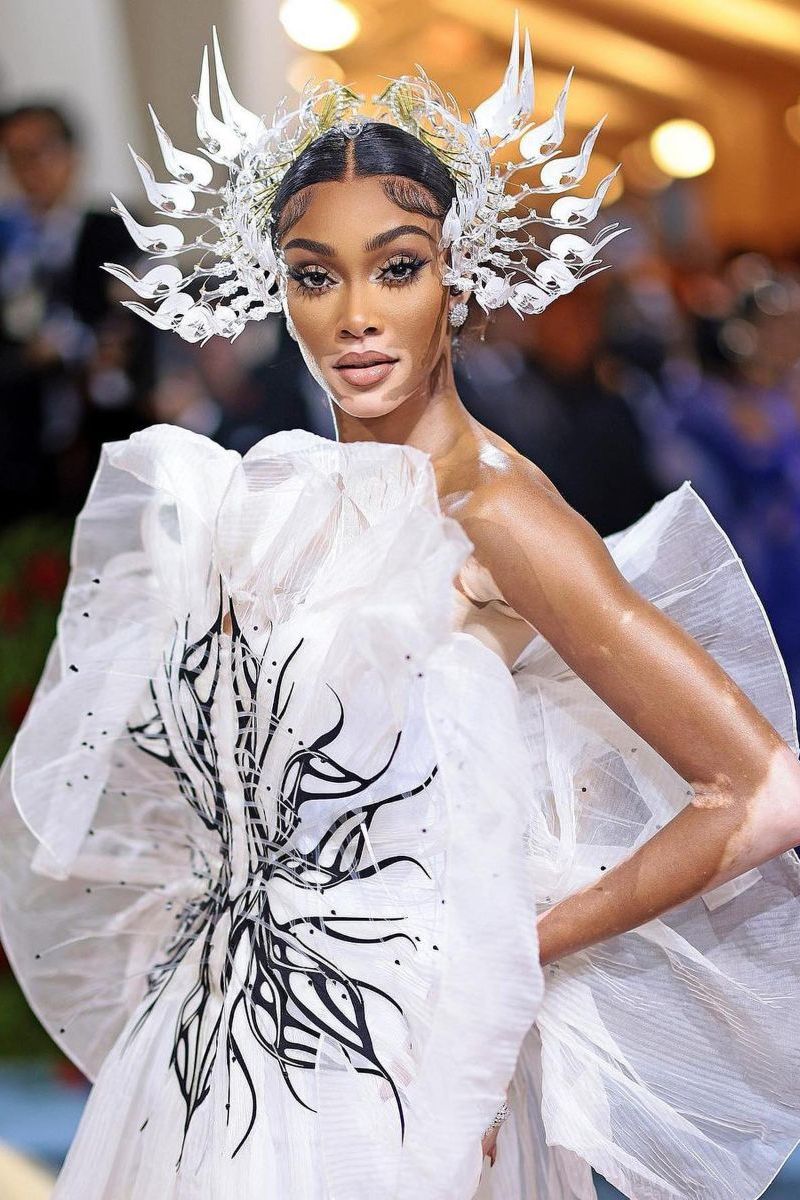 These fashion-based foundations are deeply committed to the arts, funding cutting-edge exhibitions that would otherwise be impossible and providing much-needed support for contemporary artists, who often struggle to find monetary means for support and a platform for their work. Ultimately, there is no denying that this trend significantly impacts the world of contemporary Art and promotes and helps elevate the perception of the luxury houses involved.
Museumification is another stellar approach luxury houses are embracing in order to forge meaningful associations and showcase the overall impression of a brand, as consumers increasingly prioritize authenticity and creativity. Since 2020, The Louvre has expanded its collaborative programming, working with a broad range of retailers and designers, including Off-White. The institution recently signed a four-year deal with Uniqlo, introducing museum masterpieces to a global audience. Such agreements are mutually beneficial, elevating both brand and institution in the minds of consumers.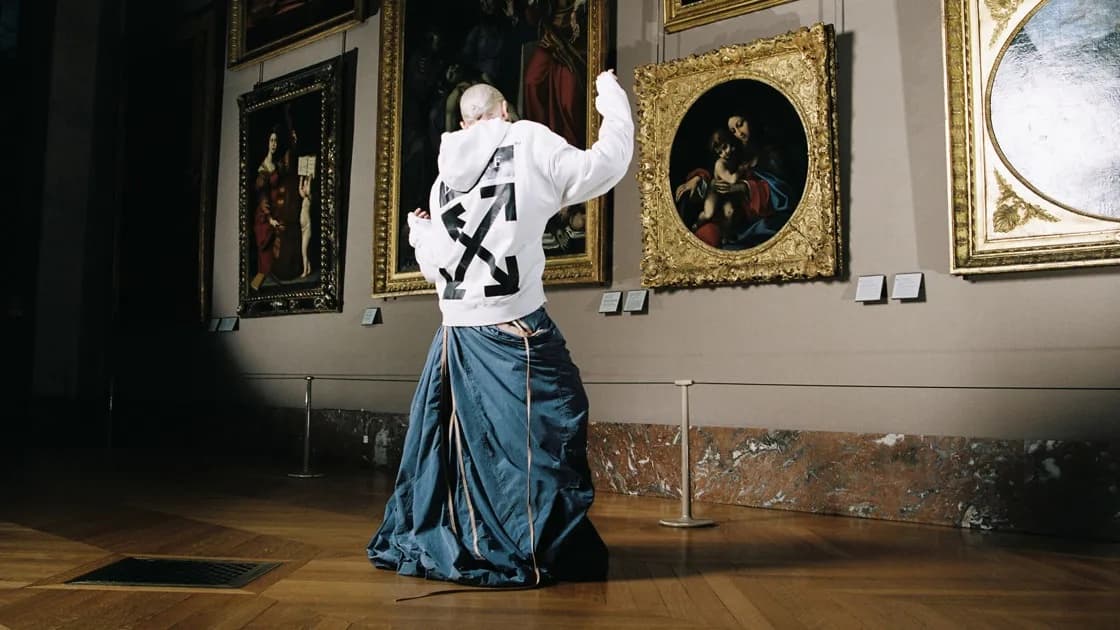 For instance, Loewe, the elevation of craft has become a recently celebrated part of its identity, which the brand further expanded during a 2021 partnership with Sotheby's. Loewe presented a collection of Galician clay pots produced by contemporary artisans, which were then made exclusively available for purchase via the auction house 'Buy Now' platform. Comme des Garçons' Black Market pop-up boutiques take this streamlined, curated approach to product merchandising. The store effectively acts as a gallery, selling limited-edition items that have been produced in black solely for the duration of the pop-up. This thematic approach to the retail experience, can help create a more memorable shopping experience.
Co-Design
When Art, cultural heritage and fashion combine, the result is deep and stimulating, inspiring designers to enhance the fashion experience. The term 'co-design' is becoming the cornerstone for the fusion of arts and luxury fashion houses.
Co-design: the unique and collective perspectives shared and created between brands, artisans and designers within the design process
"The process that J.W.Anderson uses to create clothes relies upon collaboration, appropriation, and the blurring of the traditional boundaries of Art & fashion." – Google Arts & Culture. He set a precedent by presenting the ceramicist Dame Magdalene Odundoand the ceramic sculptor and performance artist Shawanda Corbettto the fashion-sphere.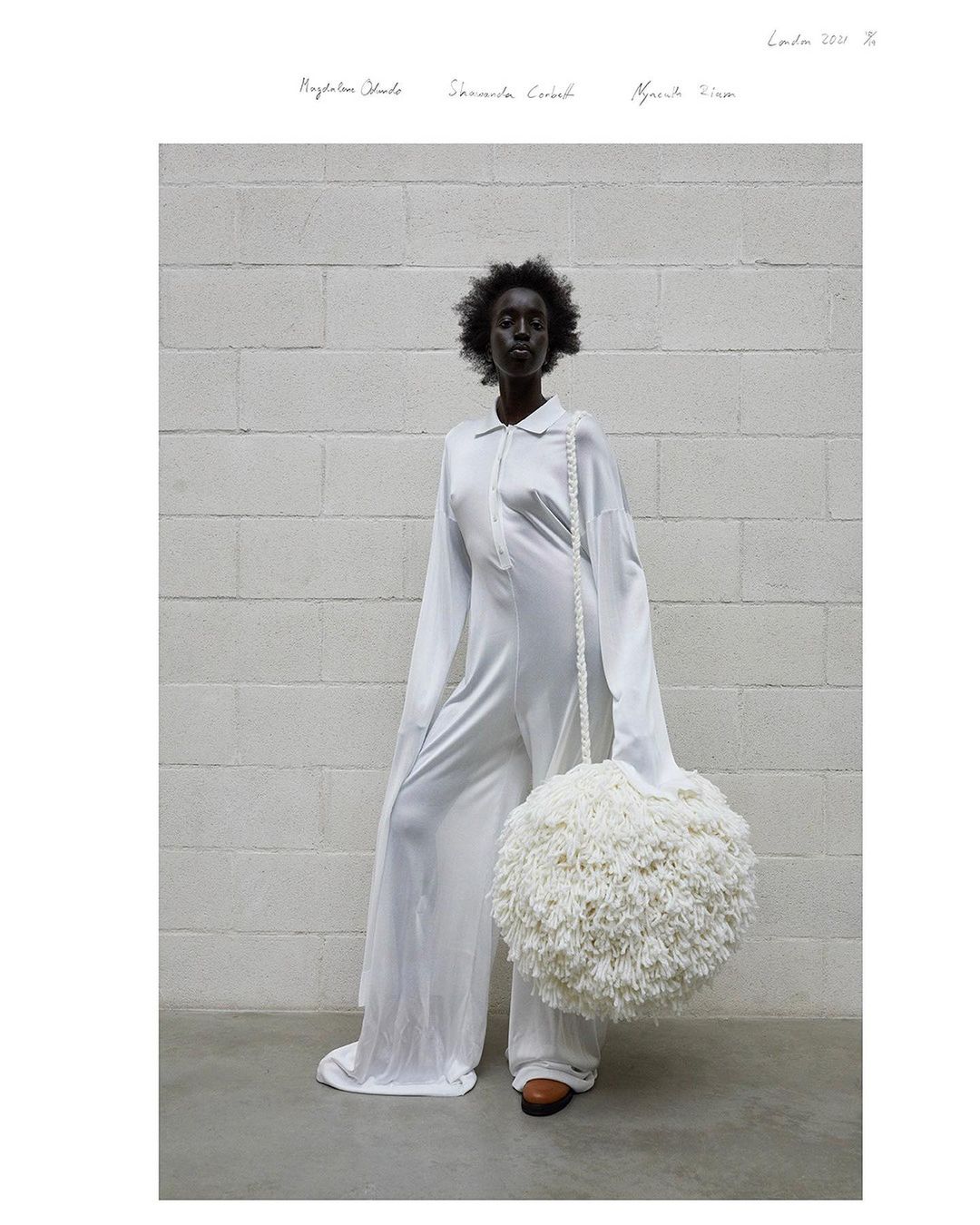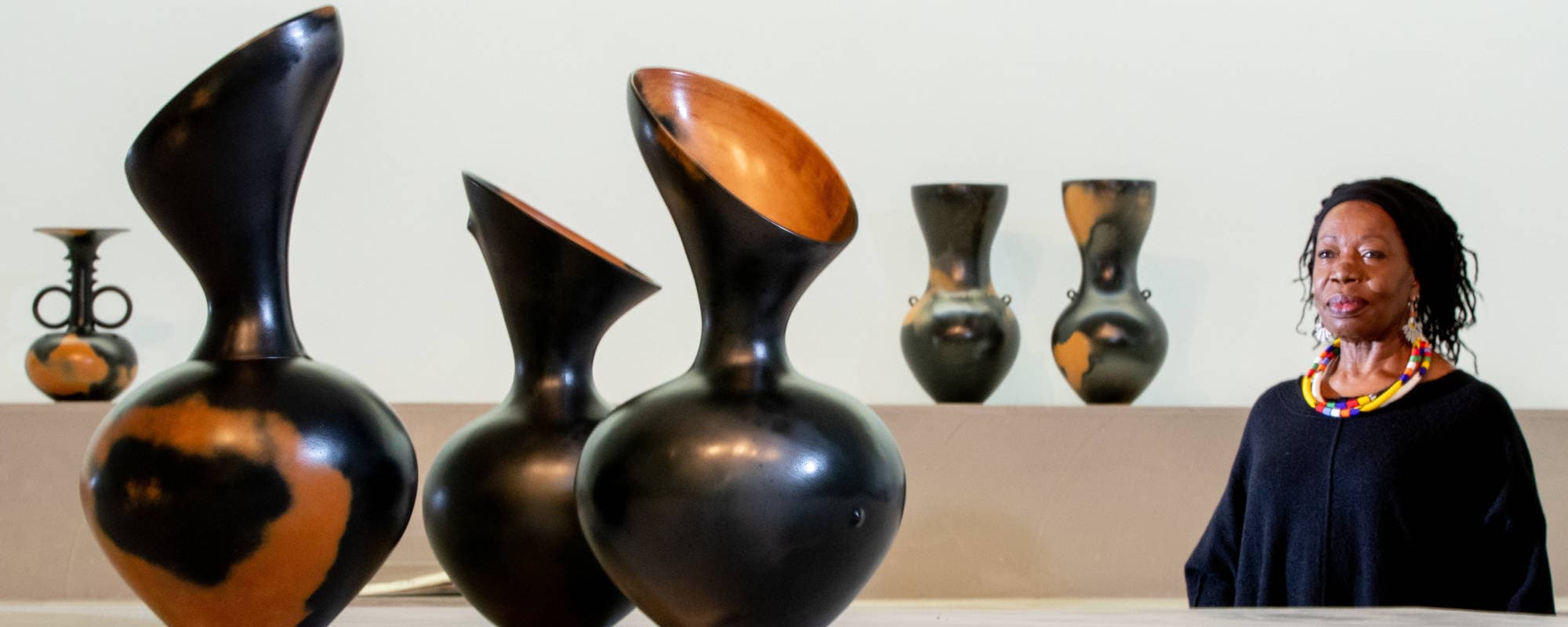 JW Anderson, at Loewe, embraced his love of culture and Art and infused it into his Loewe spring 2021 womenswear collection by presenting a three-meter "show on the wall" box delivered to the homes of the brand's audience. Inside were posters of the spring 2021 collection, the sheet music for Thomas Tallis's 1570 choral work Spem in alium, a paper scroll of models wearing the new collection, a roll of wallpaper designed by Anthea Hamilton, a paintbrush, scissors, a canvas tool bag, and a small scented ceramic.
And just to keep adding to his never-ending armory of art collaborations, JW Anderson worked with Anthea Hamilton, (known for her surreal artworks and large-scale installations), in the LOEWE Fall 2022 campaign. Her Giant Pumpkins are displayed as accurately scaled replicas of real giant pumpkins, only crafted from leather. Anderson also designed seven costumes for the performance art piece – titled The Squash – worn by performers across the continuous six-month performance, incorporating the colours and shapes of varieties of squash or pumpkin.
In recent years, Gucci and Louis Vuitton have increasingly relied on experiential marketing strategies to sustain value and increase sales.
By incorporating visual Art into their marketing practices, these luxury brands have been able to differentiate themselves from their competitors as contemporary art institutions.
Alessandro Michele has pioneered the artistic movement in how luxury fashion is communicated. By utilizing 'Artification ' on their website,
"Artification: is a new field for the sociology of Art and social and cultural change. It is the transformation of non-art into Art. These processes redefine borders between Art and non-art, and reconstruct new social worlds in ways of cooperating and organizing the goods and artifacts used. This process redefines borders between Art and non-art." – Roberta Shapiro
Gucci's content strategy ensures that consumers feel 'at home' on the brand's platform. In 2015, Gucci ran a promotional campaign called Gucci Gram, which invited emerging artists to create artworks that paired Gucci products with images inspired by René Magritte, Francesco Hayez, and Grant Wood.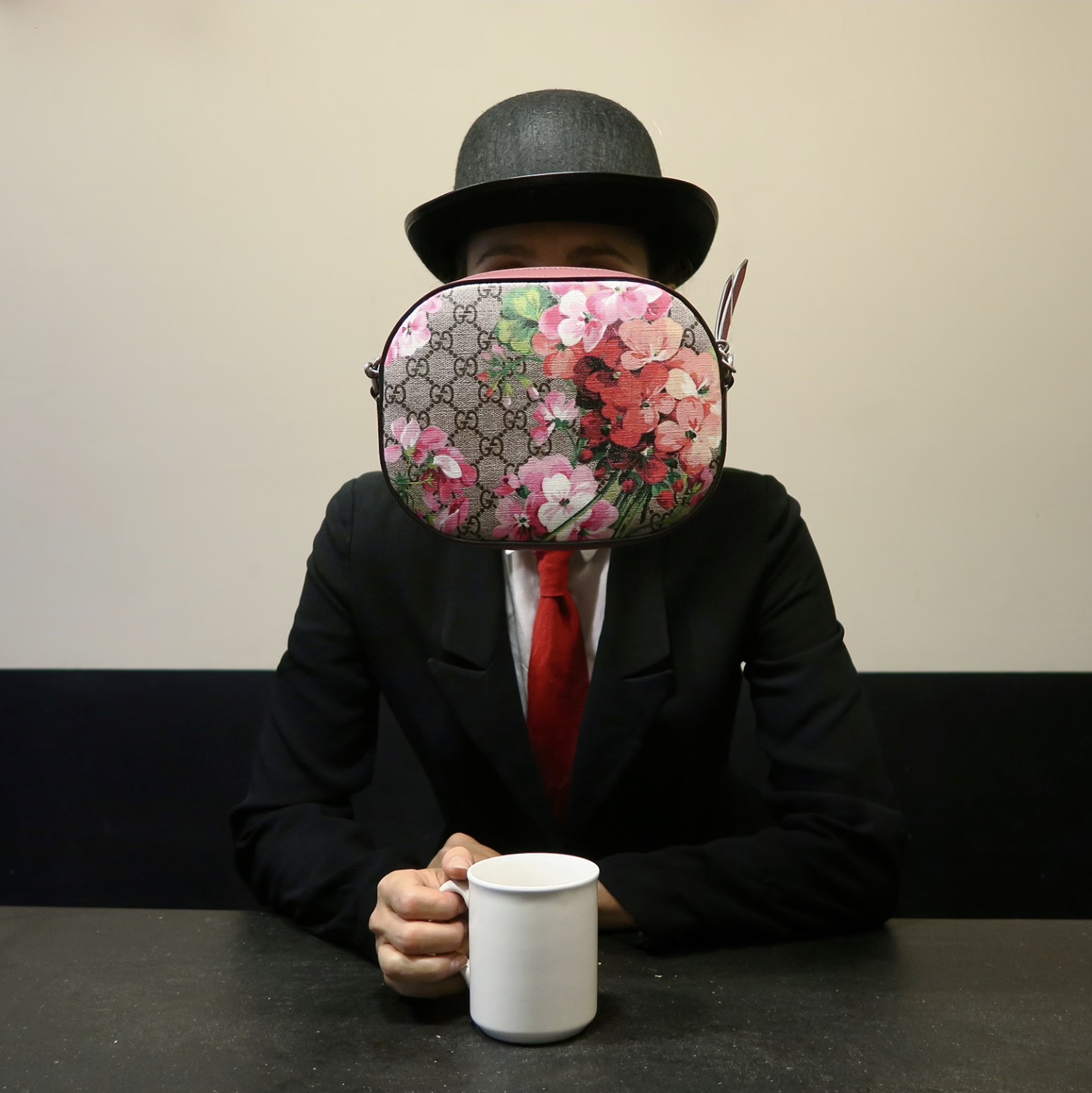 Similarly, in 2018, Gucci launched the "Gucci Hallucination" campaign, which featured a world within classical paintings. These campaigns have successfully driven brand awareness and sales while positioning Gucci as a leader in the fashion industry by making the brand appear more tangible with its direct co-creation references. At the same time, The Gucci Garden is a perfect example of an artistic institution that offers a boutique with a product range that promotes cultural exclusivity; this is an ideal example of how Art can increase consumer favour for a brand, representing the taste of its owner just as luxury brands symbolize taste and value.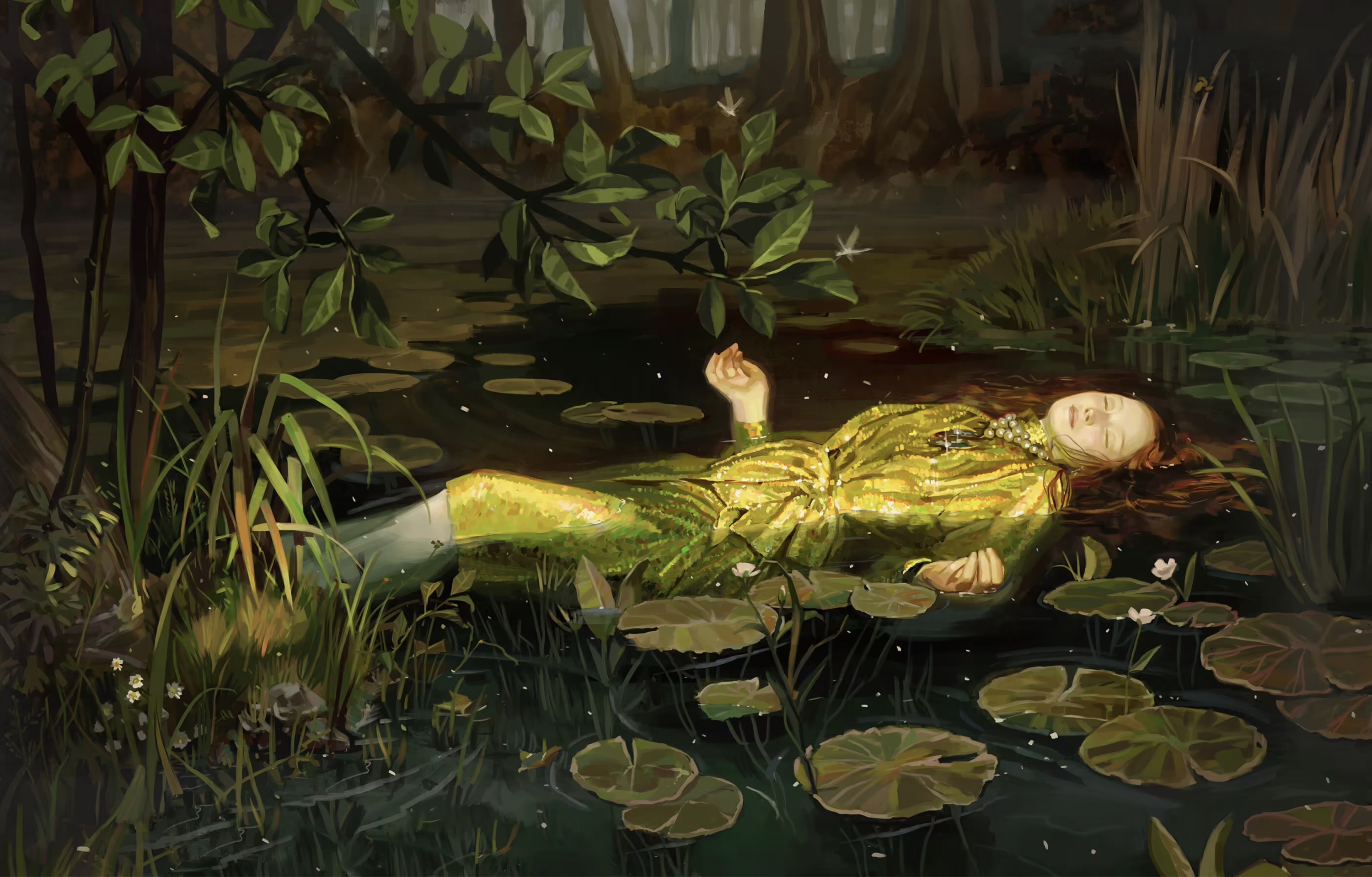 Hundreds of artists sent their visions of Schiaparelli Haute Couture FW22 to the open call organized by @drawadot. the purpose of Draw A. Dot on Instagram is to promote illustrators. "For this open call, the first task is to stay true to yourself. I would like you to create an illustration with which you are 100% satisfied. Also, I would like you to think about how you define beauty, and how you can translate this into the artwork.
Maria Grazia Chiuri, for the House of Dior, Is a long time collaborator with the Chanakya School of Craft her recent show for the show's scenography at the Paris Fashion Week Haute couture, including the stunning mural created for the backdrop of her collection. A statement released by Dior about the collaboration between the luxury label and the artists – "An inspiring creative dialogue, collective, exalting virtuoso skills, where the embroidery is transformed into a collaborative mode of expression, at the crossroads of art and craft,"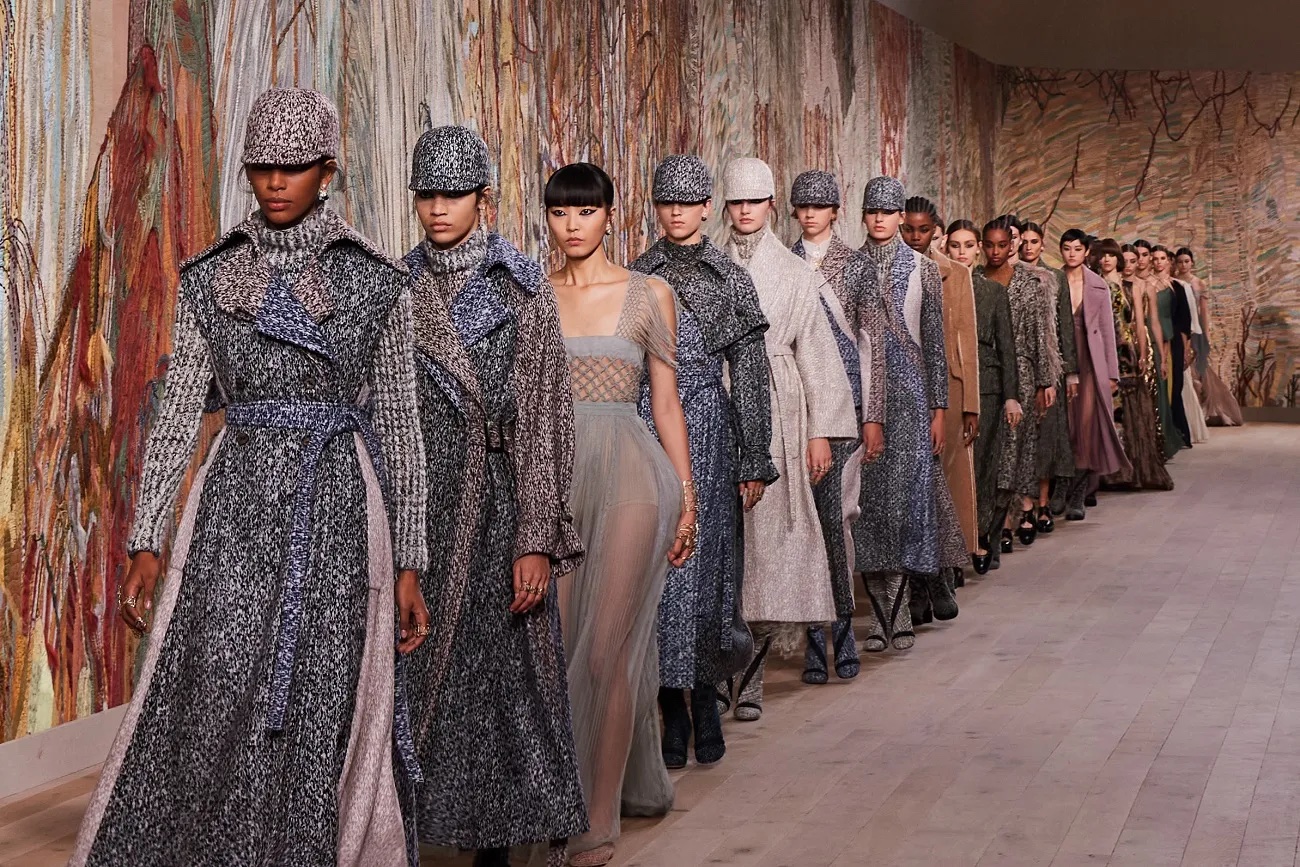 These examples not only highlight the importance of combining artwork with luxury products to create positive notions around their brand, but also help promote the fashion houses' artistic visions and help attract new customers and grow sales.
In an ever-changing market, the ability to stay relevant and connected to culture is essential for any brand that hopes to succeed.
Additionally, luxury brands can build deeper connections with their consumers by supporting the arts, leading to stronger brand loyalty and increased sales.
Retail
As the world continues to shift towards digital, brick-and-mortar retailers are forced to re-strategize. Promoting in-store shopping is key, particularly since consumers are desperate to return to some form of normality. Several retailers are doing this by turning their floor space into a place for discovery and entertainment, in other words, offering up the experiential to draw consumers over the threshold. But it is experiential on a different scale and much more than walking into an aromatic hall of days of yore. Retail stores are now a destination offering a wholly immersive experience; they now offer engaging experiences. And so, through the employment of Art, the role of the physical store has expanded. Physical stores remain the primary space for product discovery and purchase, and by leveraging art experiences, retailers can create a unique and memorable shopping journey for their customers. not only increase foot traffic and sales but also build loyalty and customer retention for the long term.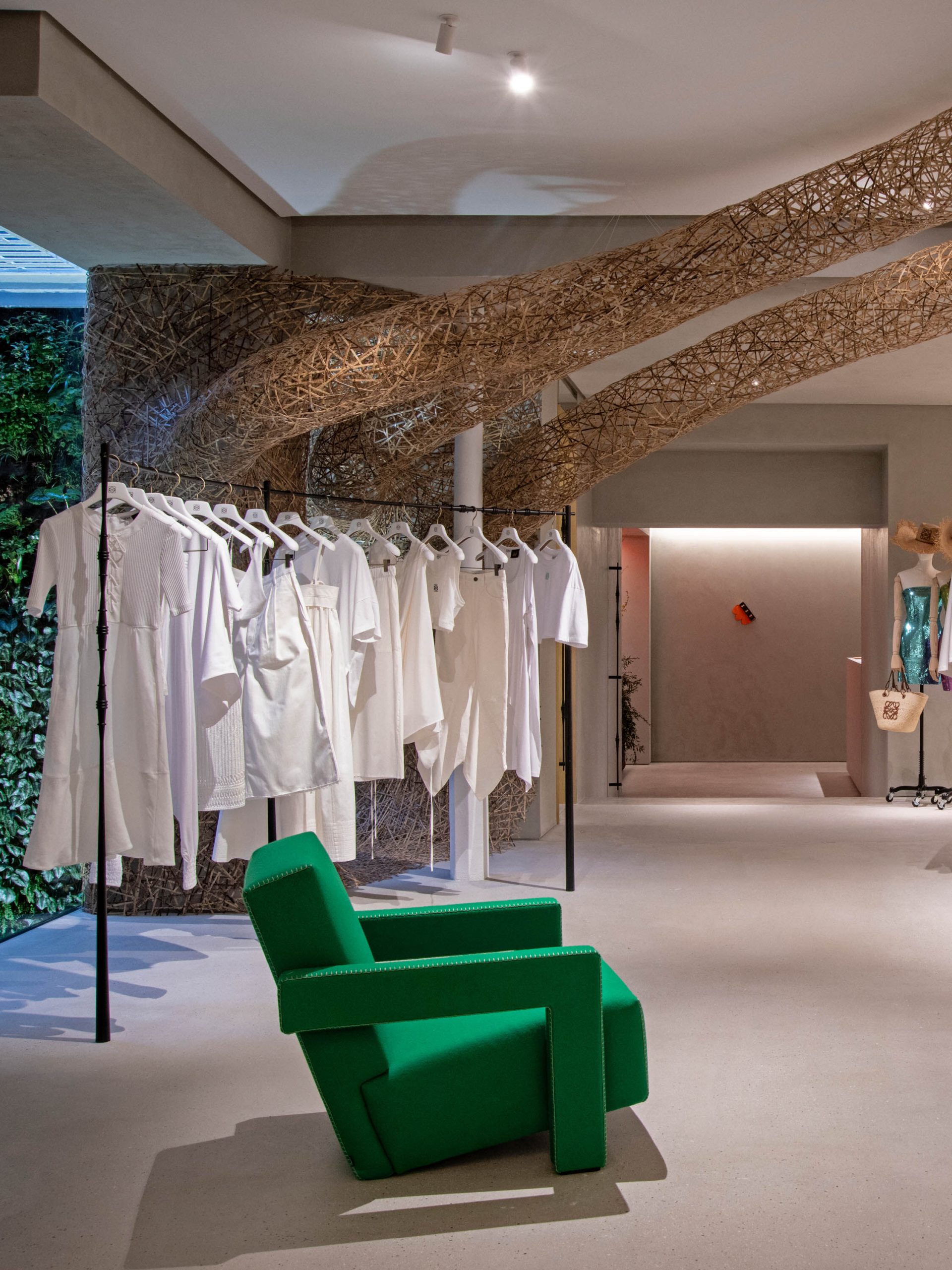 There are several ways retailers are adopting this new innovative and immersive content strategy. Rich in-store experiences that initiate social content are an enormous hook, particularly since consumers seek ways to disconnect and enjoy sensorial experiences. Art and culture can provide a much-needed break from the constant stream of information and help people to relax and connect with their surroundings. To stay ahead of the curve, retailers and developers must constantly innovate and look for new ways to engage consumers. One of the most effective strategies for this is creating curated environments that combine Art, culture, and retail experiences. This approach makes spaces more visually appealing and creates a sense of community and belonging that is essential for driving foot traffic and sales. Art and culture have the power to engage all the senses and create spaces that are both visually stimulating and locally relevant. In a world where we are increasingly disconnected from our surroundings, these elements can help to create a sense of place and belonging. Moreover, they can also contribute to economic success by attracting new visitors and supporting local businesses.
Take the recent Van Gogh Alive digital exhibition, which has "become the world's most visited immersive multi-sensory sensory experience"; over 8 million visitors have seen it. Although not held in a retail environment, the experience is one that should be mentioned as a leitmotif for the future. Transforming a 19th-century stable building, Commercial 106, this multi-sensory journey through Van Gogh's famous bodies of work offers an entirely new way of experiencing Art, bringing every brush stroke to life.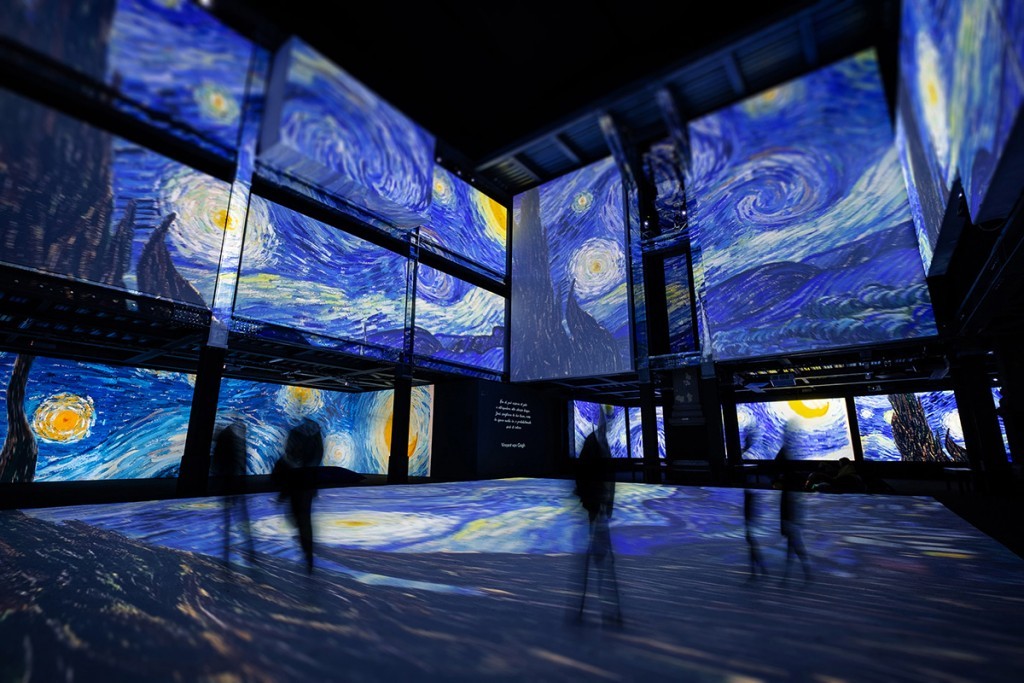 Retail environments can also offer this emotional dynamic in the form of 'pop-ups'. In 2021, Bottega Veneta offered a 'spatial listening experience' in Seoul called The Maze. The sonic art installation was complemented by a formless, tactile interior produced by Warms, Korea. Covered in long shearling objects similar in shape to a fox tail, the walls of the triangle-shaped maze centre are a playful experiment with texture.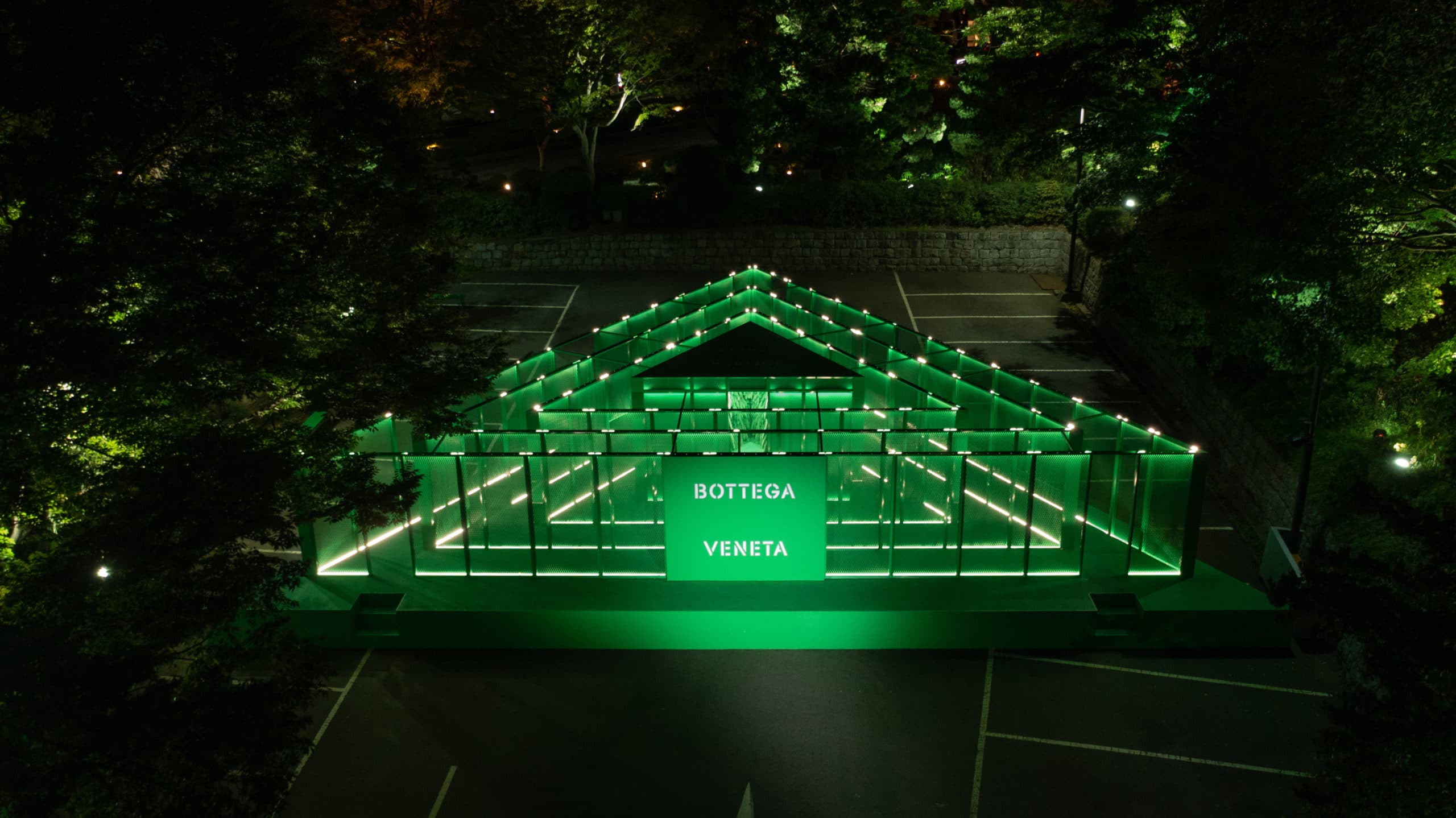 Burberry's recent pop-up store on Jeju Island in South Korea was a dedication to the brand's latest outerwear and immersed visitors into a multidimensional journey. The space, housed in a topographic mirrored sculpture that rises from the landscape, is sculpted by architectural contour lines inspired by maps. Once inside, visitors enter an innovative space where the digital and physical collide – including our immersive art installation, featuring interactive cinematic works by three artists, each rooted in the great outdoors: Maotik, Cao Yuxi and Jiayu Liu.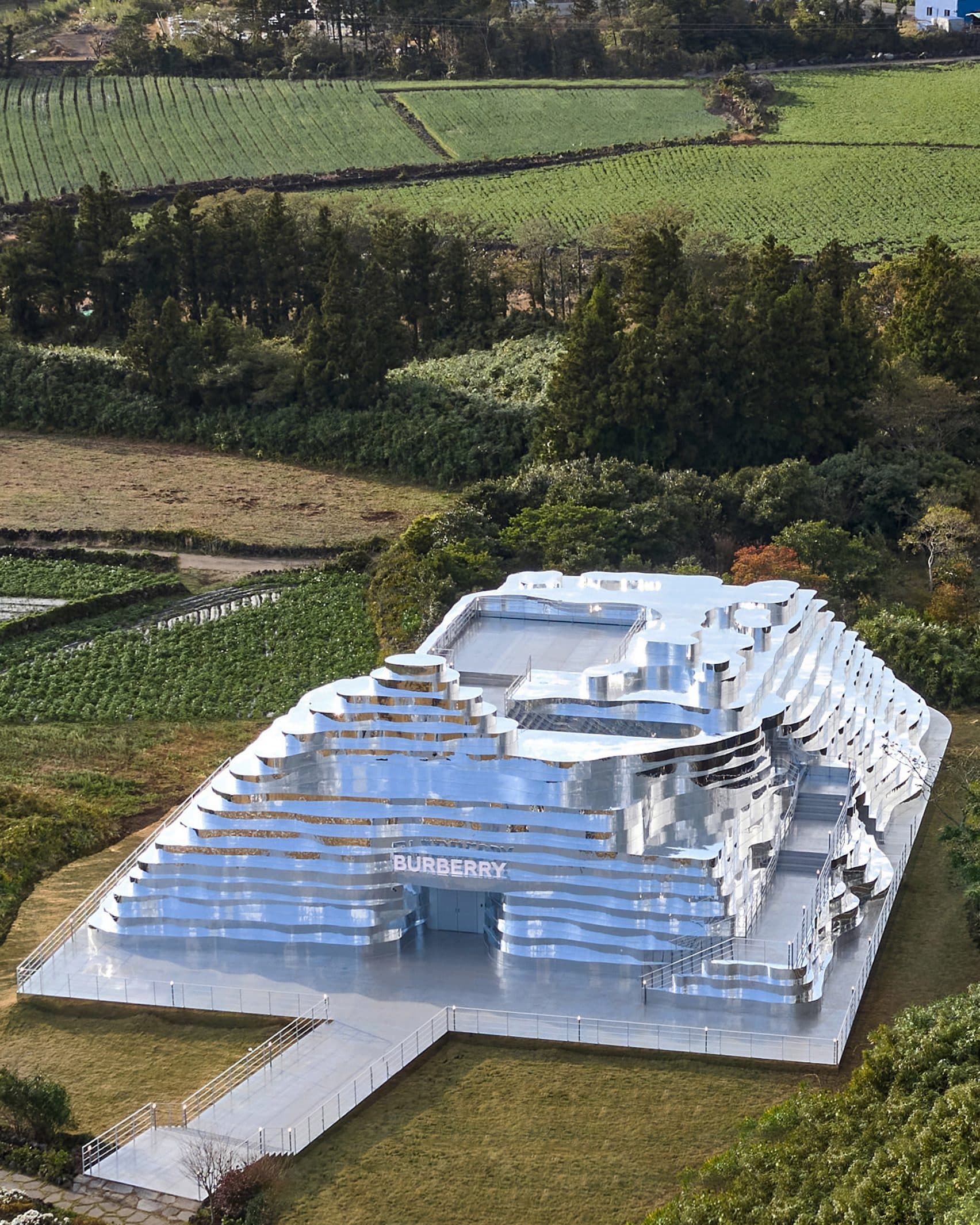 If there is one retail store that seems to have the perfect handle, it is Selfridges. London. Simon Forrester, the multichannel director, has made giant steps into the storied retail space, focusing efforts on improving the in-store experience for customers. It recently invested £300m into its flagship Oxford Street store in Central London, including a circular bar, a Japanese flower market, and a cinema. Managing Director Anne Pitcher, sums up the shopping experience: "At Selfridges, you can buy flowers, have a glass of champagne, meet a friend and walk around the space, which is architecturally enjoyable.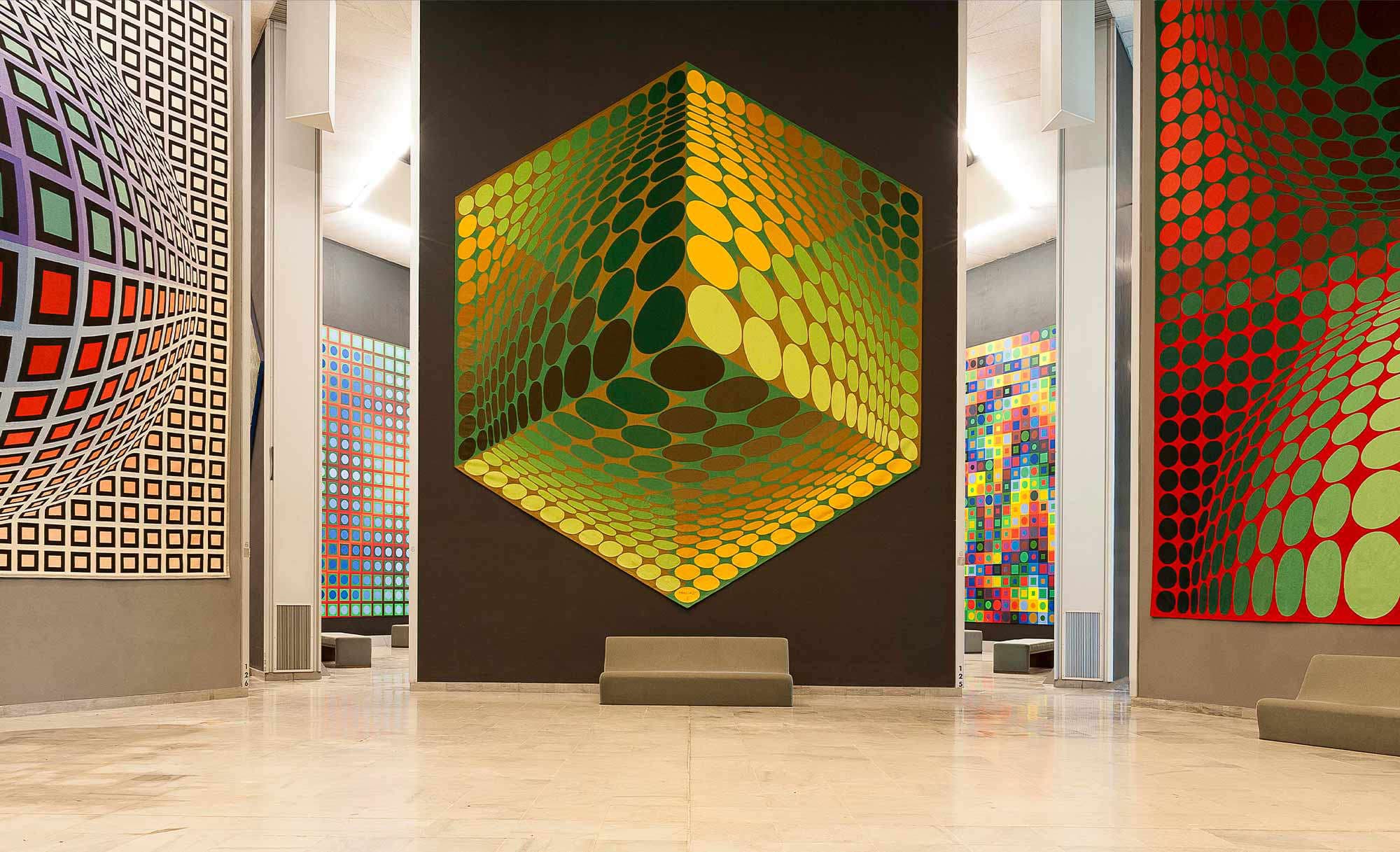 More recently, Selfridges and Reference Festival have collaborated to present a SUPERFUTURES exhibition, guest-curated by Agnes Gryczkowska. "The exhibition helps us stretch our imagination to its limits to explore the future. How might we live? What might we look like? How will we behave? And what might it feel like? To bring this to life, we have worked with artists, thinkers, and brands who paint a picture of a hybrid, fluid future. A sustainable and forever expanding future. A future in which we can live better and brighter". Selfridges unveiled a first-of-its-kind, multi-layered cultural collaboration between Vasarely Foundation, Paco Rabanne, and Selfridges. The program offered a phygital experience and in-store display of 55 Vasarely works by exploring the world of artist Victor Vasarely and his influence on contemporaries such as Paco Rabanne. Half of these were available for purchase and pivoted Selfridges as the first store to sell NFTs over the counter, offering 12 of Vasarely's artworks and 12 Paco Rabanne designs as minted NFTs.
By working with local artists and organizations, developers can ensure that their projects are uniquely authentic and reflect the community they are located in. In doing so, they will not only create places that people will enjoy visiting but also make a lasting contribution to the cultural fabric of their cities.
Main Insights
In a world driven by an overload of information, creating an immersive experience will be the route brands will take to reinvent the future and a unique way of capturing their audience. As brands increasingly strive for creative and aesthetic relevancy, partnering with art institutions to broaden their storytelling and reach new consumer demographics is a poignant reminder that, although not a new strategy, combining art, cultural aesthetics, and fashion is a perfect marriage. Through these associations, brands can canonize archival designs and blend successfully with iconic products to help bring art and fashion together in new and exciting ways. This strategy also opens creative communities where inclusivity will open gateways for artistic exclusivity. Byrevisiting the transformative power of fashion and stretching our imagination with artistic application, art and culture can become integral to the future of a brand.
Making money is Art, working is Art, and good business is the best Art – Andy Warhol.
---