Review of Tiffany & Co. Holiday 2021 Ad Campaign by Creative Director Ruba Abu-Nimah and Film Director Will Schluter with talent Julia Fox, Dede Lovelace, Raul Lopez, Ruby Aldridge, Markos, Anajah, and Julian Jackson

Tiffany & Co. tosses out old traditions in favor of fun new memories with a sparkling new campaign film for Holiday 2021. The campaign features creative direction from Ruba Abu-Nimah and film direction by Will Schluter.
As the film opens, we are introduced to the hostess of a dinner party – excellently portrayed by actress Julia Fox – as she hypes herself up in her boudoir mirror, her Tiffany jewelry perfectly arranged. She comes out to meet her guests, a group of stylish and glittering young people who are already seated at the decked out table, and presents them with Tiffany's Table Manners for Teenagers – a book that, believe it or not, actually exists, and was written by Tiffany's former chairman Walter Hoving over 80 years ago, and seems to be about as stuffy and pretentious as you might expect. Luckily, Tiffany has come a long way in those years, and casts its young revelers as the campaign's protagonists.
As our straight-laced hostess with the mostest attempts to corral with manners and posh properness their joyful holiday celebration, she is defeated time and time again – the party simply cannot be stopped. Smart use of music pits dignified violins against hip hop, but its obvious which will win out in the end.
The film comes to a fitting and fun conclusion when the hostess, rather than wallowing in defeat, accepts that things have changed, that the old ways are not necessarily better – that they may in fact be tired and constraining – and lets herself cut loose, becoming the most active member of the film's closing dance montage.
As Tiffany & Co. continues to pivot towards a more accessible image and relate to a wider range of people, the self-parody of this campaign is a brilliant way for them to examine their own haughty past with a humorous lens.
Rather than simply ignore it, they incorporate this era of their history, while overcoming it in favor of a brighter, freer, and more fun present. It's true that a big part of the holidays is focused on tradition, but traditions are only as meaningful as the human connection they spark.
It's exciting to see Tiffany point out that some traditions are worth leaving behind, and that bringing people together is what really matters.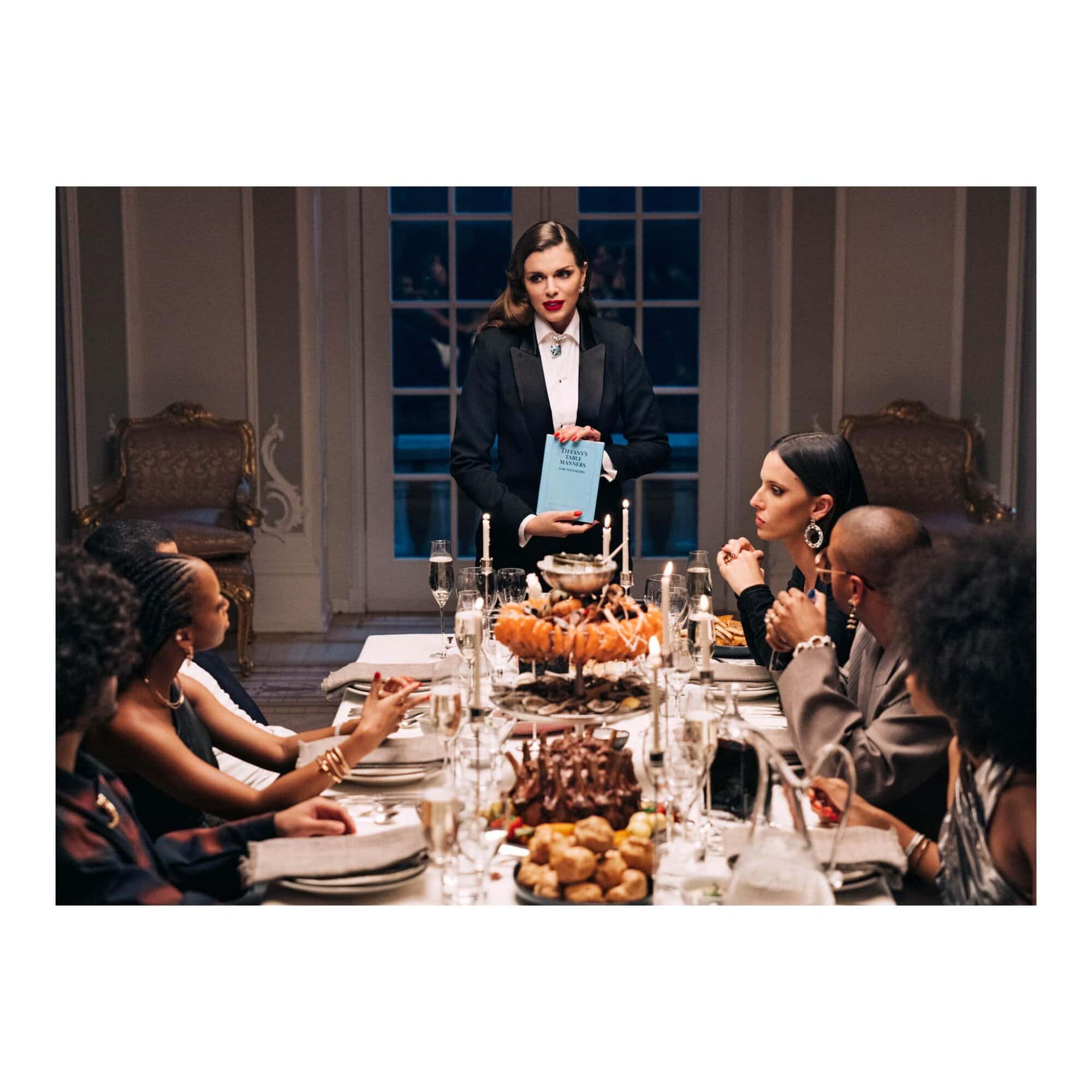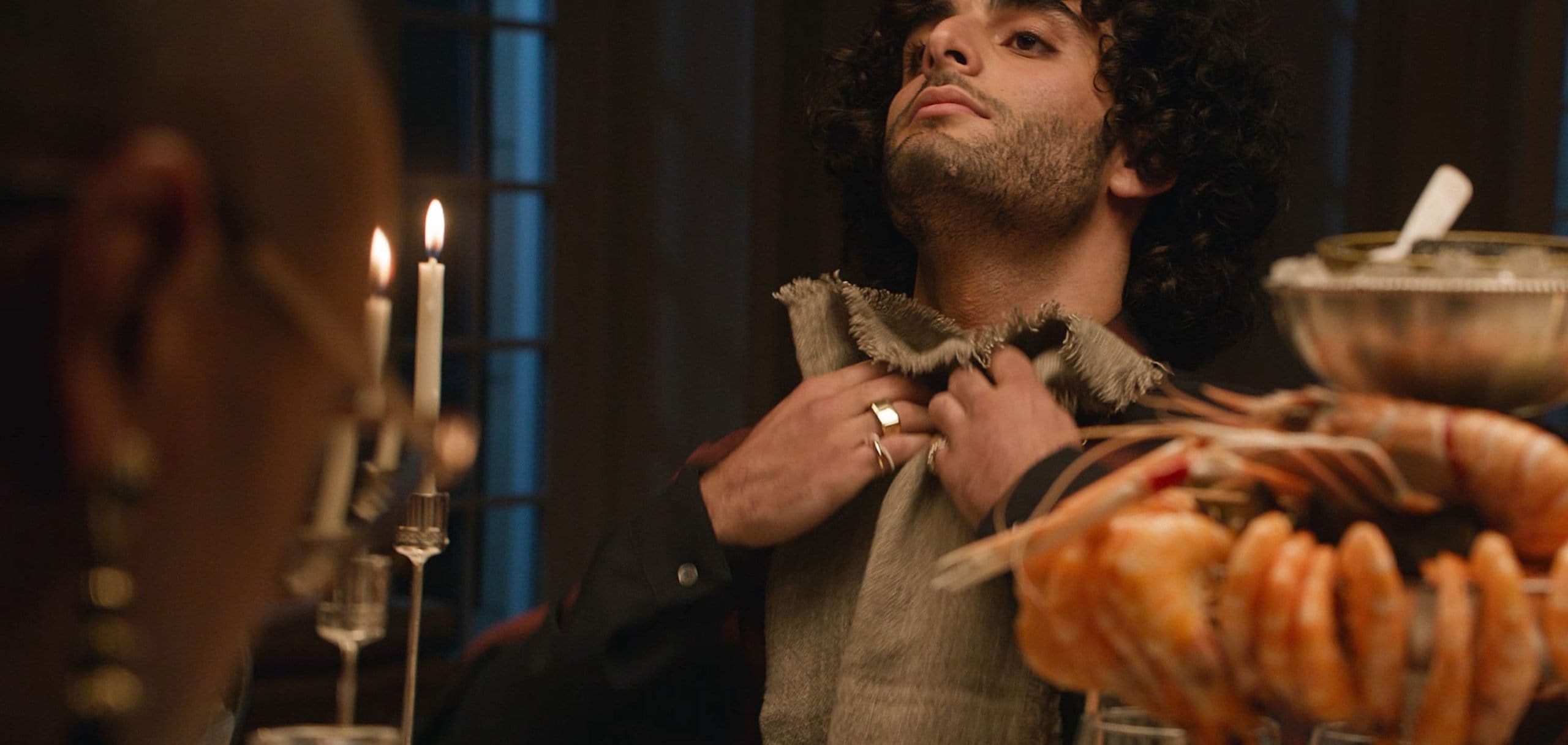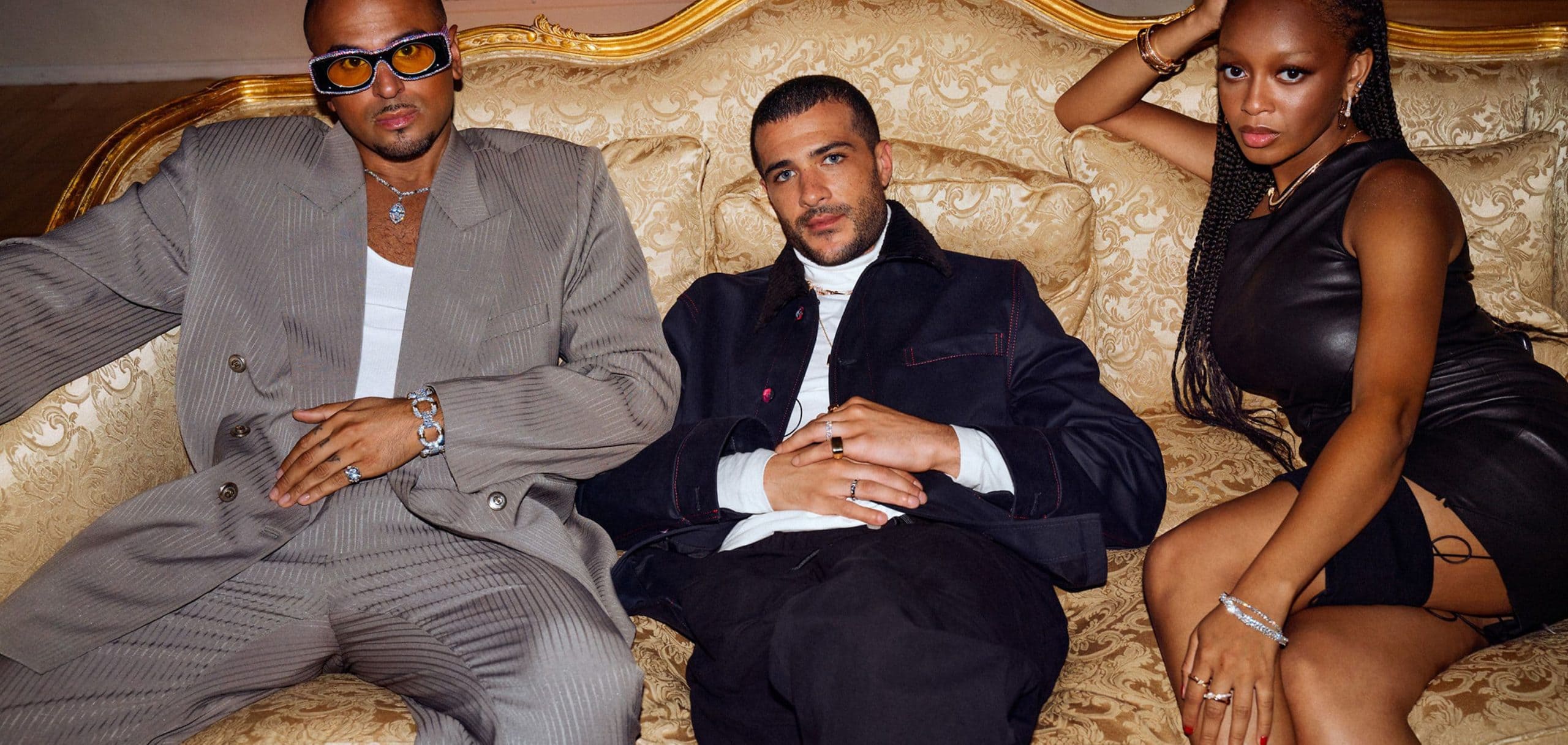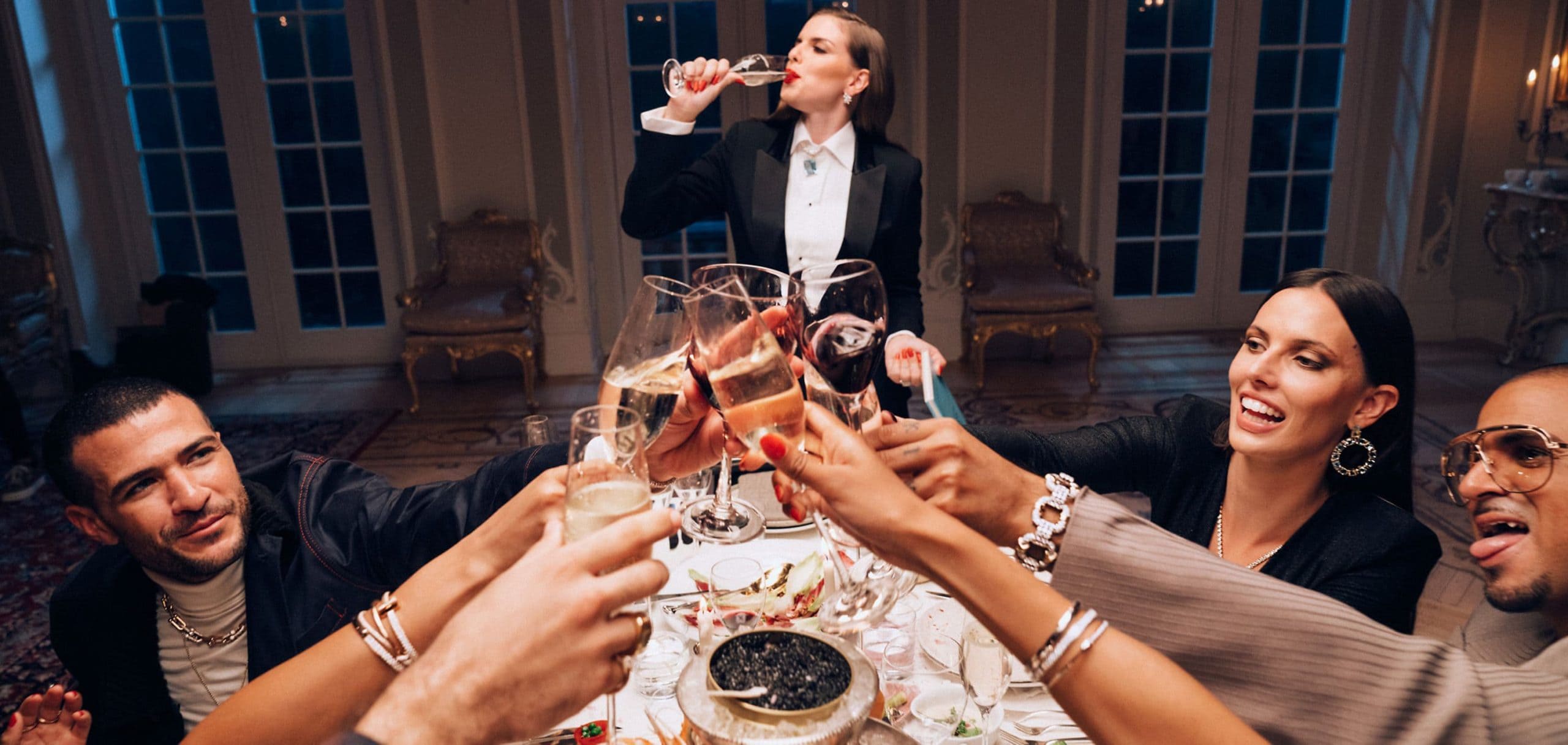 Creative Director | Ruba Abu-Nimah
Film Director | Will Schluter
Film Writers | Will Schluter and Alexis C. Jolly
DP | Joseph White
Talent | Julia Fox, Dede Lovelace, Raul Lopez, Ruby Aldridge, Markos, Anajah and Julian Jackson
Stylist | Patti Wilson
Hair | Shaya Shual
Makeup | Mark Carrasquillo
Food Stylist | Victoria Granof
Editor | Kristin Bye
Production Designer | Jocelyne Beaudoin
Colorist | Dave Hussey for Company 3
Production | Michaela Malvasio and Marcello Bue
---